Call it Dumpster salvation: Renovation Angel grew out of a veritable pile of rubble that president-cofounder Steve Feldman encountered back in 2001. Today, the company is the top recycler of luxury pre-owned kitchens and showrooms displays, with partners including Walker Zanger and Sub Zero and Wolf. Celebrating its 12th year, along with its number of accomplishments (among them: creating over $17.7 million in jobs; distributing more than $2.2 million to charitable programs; recycling over 5,000 kitchens; and diverting over 30 million pounds from landfills), Feldman discusses his journey with EAL.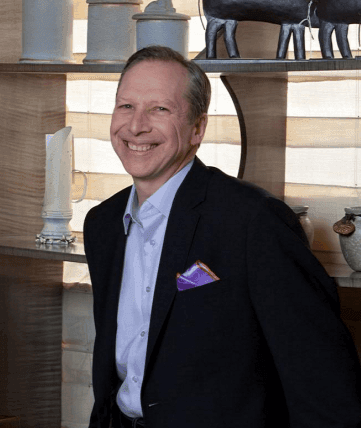 How did the concept for Renovation Angel originate?
In 2001, I was fundraising in Greenwich, Connecticut. Wall Street had just crashed and my one good donor lost $30 million in the stock market. She handed me her last check and I said to myself, "Now what?" Her next door neighbor was the Queen of Iran. I saw a sign in the driveway: "Demolition in Progress."
I drove up the 10,000 square-foot Rockefeller mansion to find a pile of rubble. It was then I had the idea . . . "why not sell the kitchens and renovation items out of mansions being demolished?" I developed a demolition donation program which was featured in a Greenwich, Connecticut newspaper and we received 36 phone calls. After a four-year successful pilot project, we launched Renovation Angel. The rest is history.
What have been your top accomplishments or highlights over the last 12 years?
One: Creating jobs. Since 2005, we have created over $17.7 million of jobs, currently employing 35 people. Our employees are amazing. We have a several managers who have been with us for over seven years. We are providing a vast array of positions including project management, logistics, construction, trucking, inventory, retail sales, warehousing, marketing, and finance. Most importantly is it about each individual person who has a meaningful and exciting job.
Two: First nationwide luxury kitchen recycling enterprise. We are the industry leader by establishing the first luxury kitchen recycling enterprise in North America. We are offering the most financially savvy solution to high-net worth property donors, the design/build industry, and financial professionals during their renovations, demolitions, and remodels.
Three: Entrepreneurial charity. We have accomplished two huge achievements as an entrepreneurial charity; one) distributing over $2.2 million to support high quality non-profit organizations focusing on youth-at-risk, addiction recovery, job training, and social entrepreneurship, and, two) earning our own funding through the recycling and repurposing of luxury kitchens, renovation items, and home decor. Renovation Angel is self-sustaining and does not fund-raise or accept government grants. We have recycled over 5,000 kitchens from high-net worth property owners including members of the Forbes 400, celebrities, and sports stars.

What are your plans for the next six months? The next year?
Our plan for the next 6 months [is to] increase our luxury recycling projects in key markets such as New York, South Florida, Los Angeles, and San Francisco. Our plans for the next year [are] develop a strategic nationwide plan to establish luxury recycling as a "best practice" in the design/build/financial industry.