Stephen Block doesn't have time to relax. The founder of Inner Gardens, Los Angeles's lush emporium for plants, planters, antiques and garden objets may have created one of the city's most serene design destinations, but he's not lounging in the canopied courtyard. On a recent July morning, when most people were applying aloe vera to sunburned skin, Block had a client meeting and sites to visit—and some growing to do.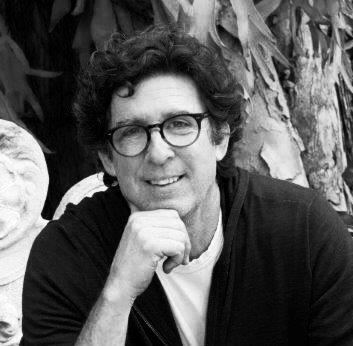 Courtesy of Inner Gardens
For more than 20 years, the landscape designer has been a sought-after collaborator for notable names like Kathryn Ireland, Scott Shrader and Martyn Lawrence Bullard. He's known for his impeccable eye and globally sourced, curated pieces (like terra cotta lines from Italy and Belgium), as well as his own branded Inner Gardens collection—all high-end and to the trade. "I've positioned myself that way for two reasons," says Block. "One, if we had another recession, we could still work; and two, I wanted to be able to play at a level where I could buy the things that I loved. The things that I love are expensive. They just are."
Garden is a unique category. Unlike the relative predictability of lighting, rugs or even outdoor furnishings, there are no high-volume assurances in the niche garden business. It takes a special designer and an equally sophisticated client to appreciate the value in a planter that costs $10,000. "Nobody has to buy garden furnishings and accessories," says Block. "The challenge is to present them as a want … a desire … a luxury that they want to have."
Operating at the tippy-top of the market also requires strategic thinking. In 2000, Block expanded his business beyond landscape design and vintage sales into manufacturing, with his Inner Garden collection. It began as a single item, the lemon pot, a reproduction of a 19th-century French terra cotta planter. Originally, making new things was just about practicality: "When you're dealing with the one-off antique and vintage market, you may find two but you're not going to find 10 of something. In order to put together a landscape, I need 10 or 12 of the same items," says Block. Now the full collection encompasses 100 designs.
After years of focusing on 19th-century reproductions, feeling the market shift, Block has turned his attention to more contemporary designs. "No one is buying Victorian iron any longer," he says. "Everyone is buying pieces that are clean, clear, simple, unadorned. So, we're going for a lot of texture and a lot of architecture in terms of plant material and decoration particularly." His new Modern line is a testament to that style, with pure, sculptural, unembellished forms that are meant to live in a variety of design environments.
Inner Gardens is undergoing a growth spurt, including new talent, a new marketing strategy and a revamp of its wholesale line. After a successful run with Treillage, Bunny Williams's much-adored New York boutique that closed five years ago, Inner Gardens is jumping back into the wholesale game. "From a business point of view, that line is scalable," says Block. "Landscape design is not. Every time you get a new job, you're starting from scratch."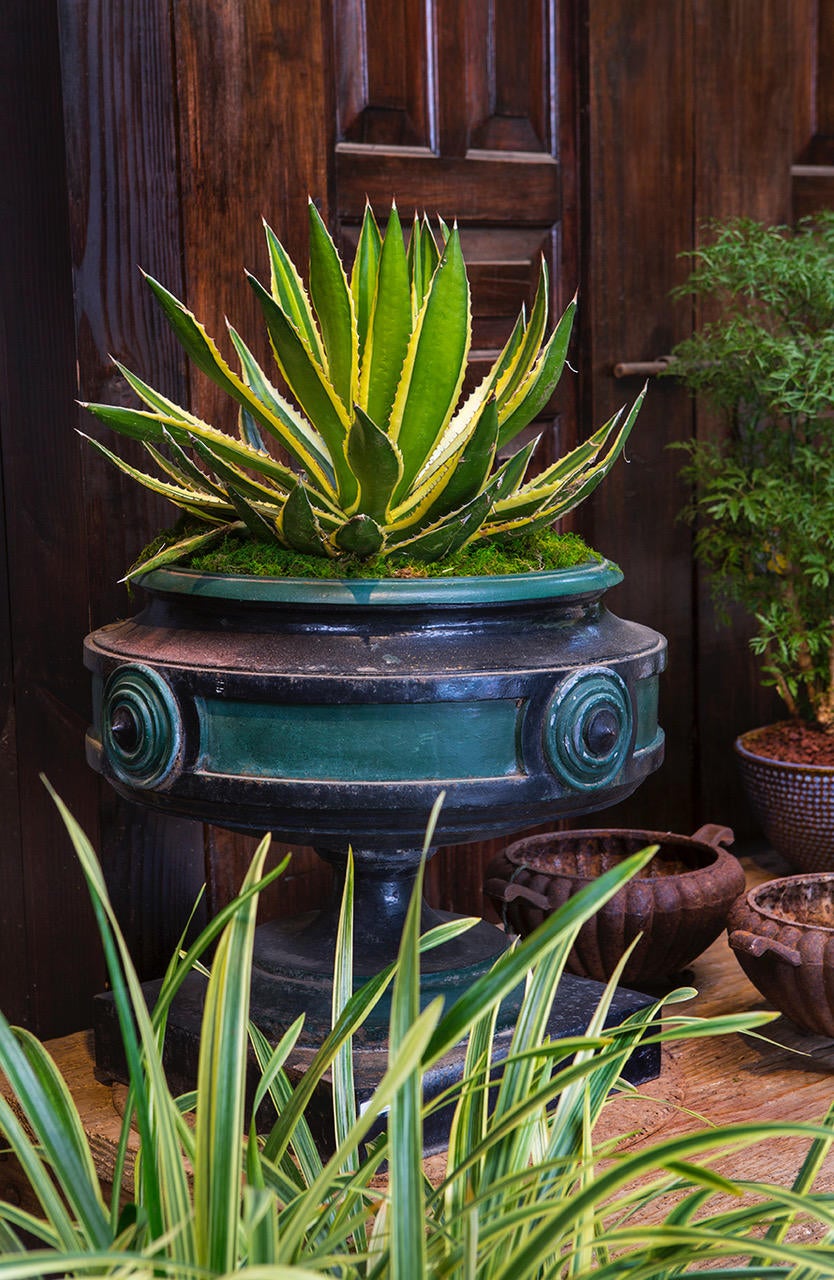 The wholesale business is a completely different ballgame, Block concedes, especially for garden accessories—a category that may not be top of mind for most sales floor staff. "It's a hard business, because our designs are accessories and the showrooms like to use them as decoration," he says. If the salespeople aren't really behind it …" he trails off, allowing inevitable conclusions to be drawn.
To meet the obstacles of wholesale, Block has brought in new talent. Experienced in the garden and nursery world as well as retail, Jana Feifer will spearhead the wholesale endeavor. "What attracted me to Inner Gardens was the product," she says. "My background is in product design and development, and I had never seen anything like the pieces Stephen has collected. I knew that there was a real market for it."
Their new marketing strategy is to bring Block more clearly into consumer view. Despite being a text message away from the industry's most vaunted designers, Block has always conferred a kind of discreet insider status. Changing that and raising his profile is key, says Feifer. "When I came on board and saw the role Stephen plays with well-known designers and others who call him to consult and work on high-end projects, I realized his potential quickly. He's the go-to industry guy," she says. "Therefore, his collection should be the go-to product. I would like to see Stephen featured with retailers such as Thompson + Hanson, Garde and other high-end [purveyors]—retailers whose strategy is to familiarize their clients with the person behind the brand."
The pair are already meeting with consultants to reimagine the Inner Gardens social media accounts, starting with the industry's favorite gateway drug: Instagram. "Instagram is the most relevant platform now for design, inspiration and sales," says Feifer. "It's a great way to showcase product in context. You can [easily] see the vision and identity of the brand. … The best way to differentiate yourself is to create one that people can identify with by having a representative carry the spotlight."
Taking a company that's been quietly revered by the trade for almost three decades into trending hashtag territory is one of several new demands on Block's time. But he is ready for it. "I am the face of Inner Gardens and I never capitalized on that. It's now time to show the complete story."
Homepage photo: Chuckie Madrigal