Kvadrat, the contemporary Scandinavian textile company, debuted a collaboration with Adidas earlier this month, releasing a new take on the classic Stan Smith sneaker silhouette. Inspired by the city of Copenhagen, Denmark, the new design is available in three colors: navy, pink and core black.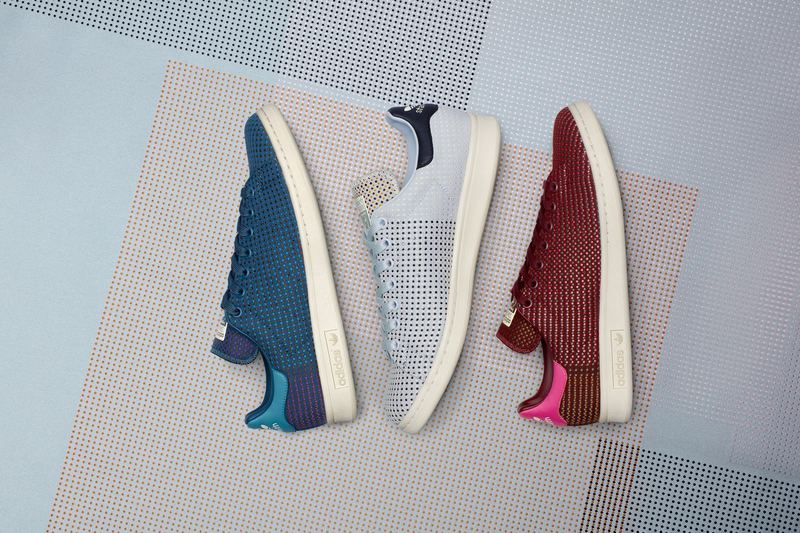 "Adidas had the idea to make a Stan Smith shoe inspired by Copenhagen, so they reached out to Kvadrat to ask if we were interested in collaborating on the project," the Kvadrat team tells EAL. "The team from Adidas then came to meet us at our Copenhagen showroom, where they were introduced to the collection and selected the curtain Squares [fabric] for the shoe."
The Squares fabric was designed by textile designer Vibeke Rohland. It is a repeat, layered pattern, and the iconic three-stripe design is shown with three ventilation holes and varied colored stitching. The ventilation holes are unique to this Adidas design, while many of its other sneakers have color-block stripes.
The tennis shoe was originally developed in the 1960s and was called the "Robert Haillet," after the French tennis player of the same name. When Haillet retired, American tennis player Stan Smith became the shoe's sponsor in 1971, while the name of the shoe remained the same. The design featured "Haillet" and a picture of Smith on the tongue of the shoe, which resulted in consumer confusion. The name was officially changed to the Stan Smith in 1978.