Product Preview is a weekly series spotlighting the latest and greatest debuts in the marketplace. Check back every Friday for what's new and notable.
We're fresh on the heels of High Point, and imaginative new collections keep dropping left and right. From trompe-l'oeil-style leopard print rugs to surrealist table lamps, here are 10 standouts from the latest round of launches.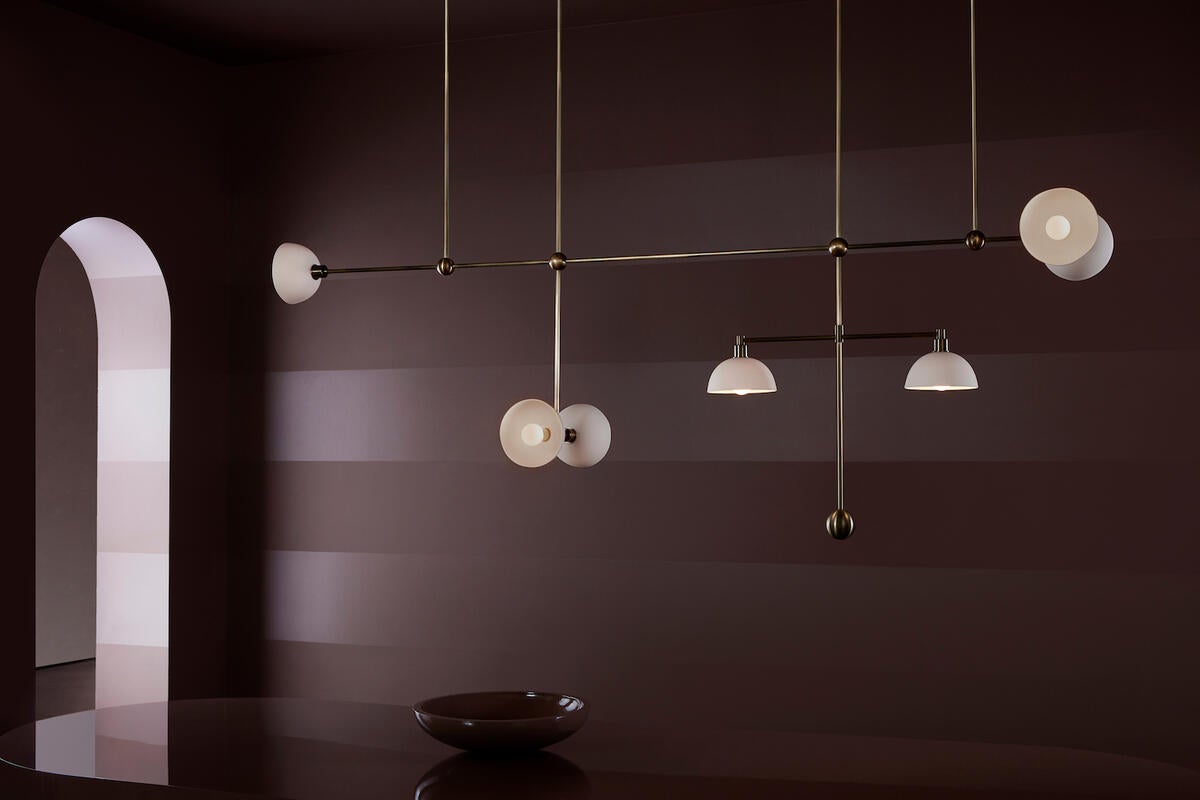 Apparatus's Trapeze collection is a study in form and balance. An homage to acrobats, the series features 13 linear lighting designs dressed in your choice of brass or hand-cast porcelain semicircle shades, such as a three-light pendant light with a crisp triangle-shaped silhouette and a commanding, asymmetrical cantilever chandelier.
RW Guild unveiled a trio of heirloom-quality collections by Roman and Williams called Dado, Ovo and Seed. The first two feature a selection of architectural furniture designs crafted from solid oak, while the third offers a sculptural hand-blown pendant light suspended from a cast bronze chain.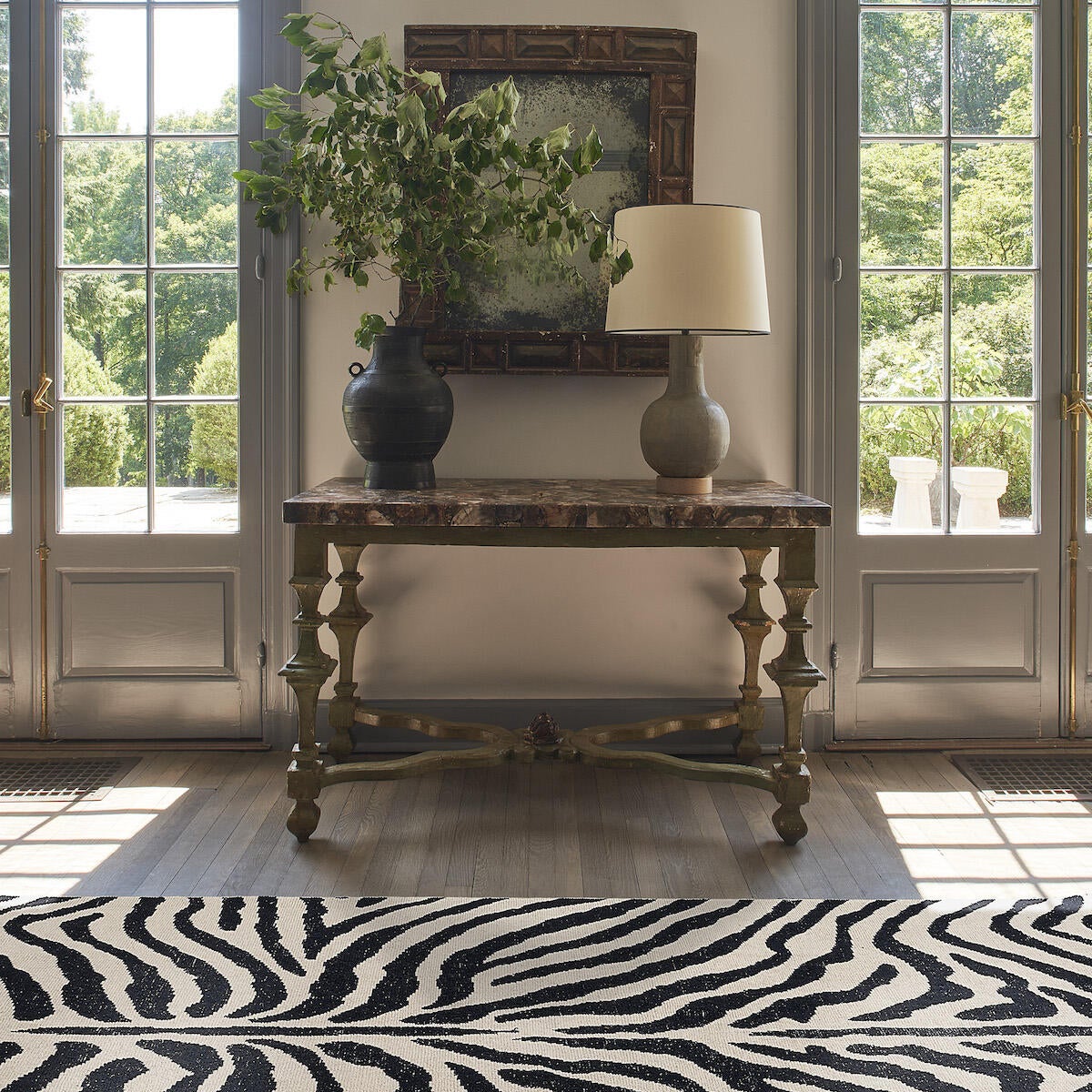 Schumacher rolled out its first in-house rug line since the 1960s. The sumptuous assortment consists of 13 patterns based on some of the brand's most beloved fabric and wallpaper motifs—such as the striped Zebre and the hand-knotted Zimba—all of which are in stock and ready to ship in an array of sizes.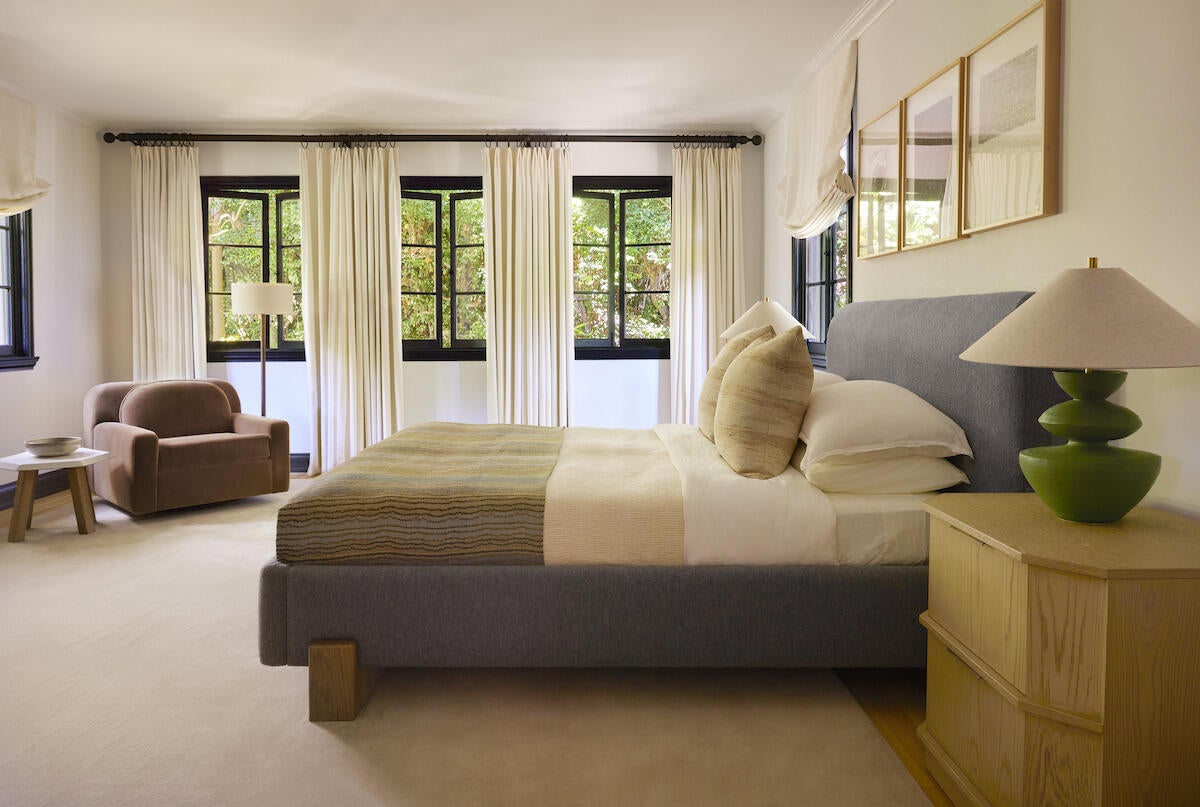 Disc Interiors teamed up with Lawson-Fenning for a super chic capsule collection. A love letter to cross-continental train travel, the six-piece selection boasts gently curved designs accentuated with intricate carved oak details, including an upholstered bed frame named Monterey, a travel-trunk-inspired nightstand named Clyde and a dining table with arched legs dubbed Newton.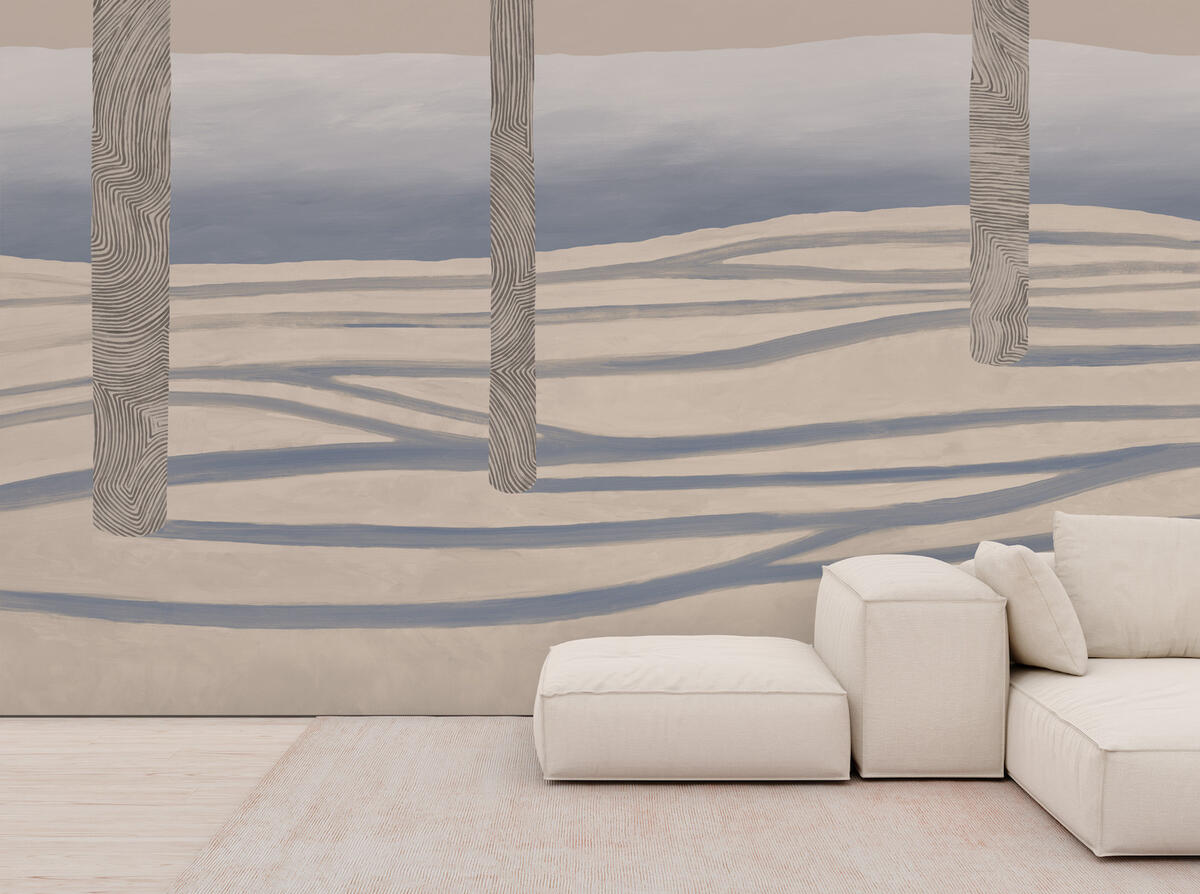 Courtesy of Calico Wallpaper
Calico Wallpaper debuted a dreamy wallcovering collection called Sylvan by New York designer Kelly Behun. Available in seven earthy colorways, the atmospheric design is outfitted in a hand-illustrated landscape motif with undulating lines that mimic the shadows trees cast on snowcapped mountains.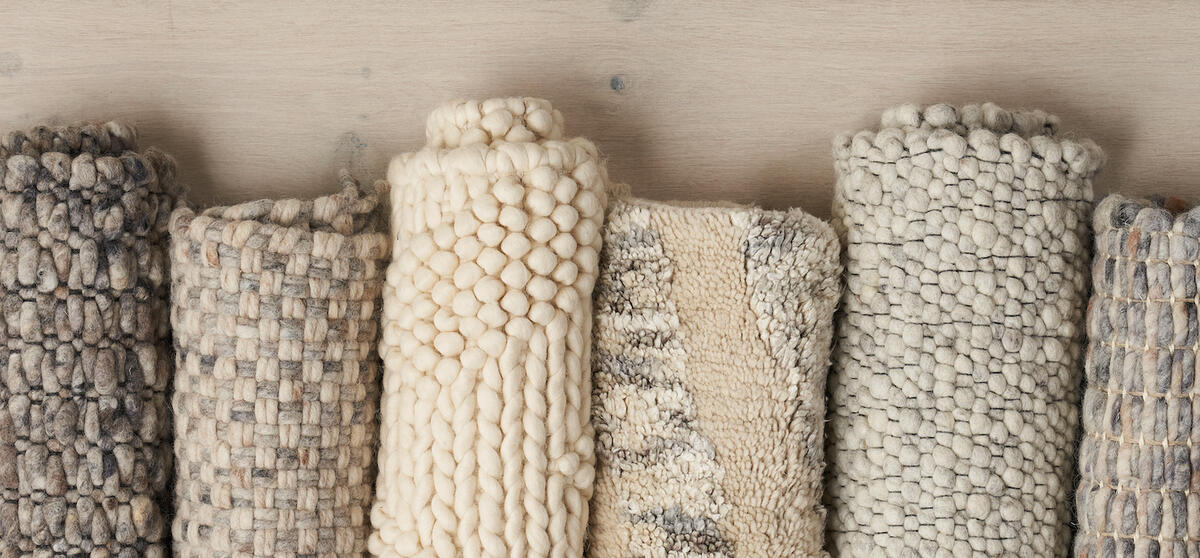 Courtesy of Patterson Flynn
Patterson Flynn premiered a feel-good winter collection called Hygge. Created with the cold weather season in mind, the series includes 13 snuggly rug designs teeming with neutral hues and touchable textures such as the nubby wool Bendy Dance and the fancifully fringed Meykas Alto.
Carmen Ellis Studio launched the Illumination series. The collection spans six whimsical lighting designs inspired by avant-garde artists Man Ray and Horst P. Horst, including the surrealist Flora & Fauna lamps and the hand-cast ceramic Face lamp (which doubles as a sconce).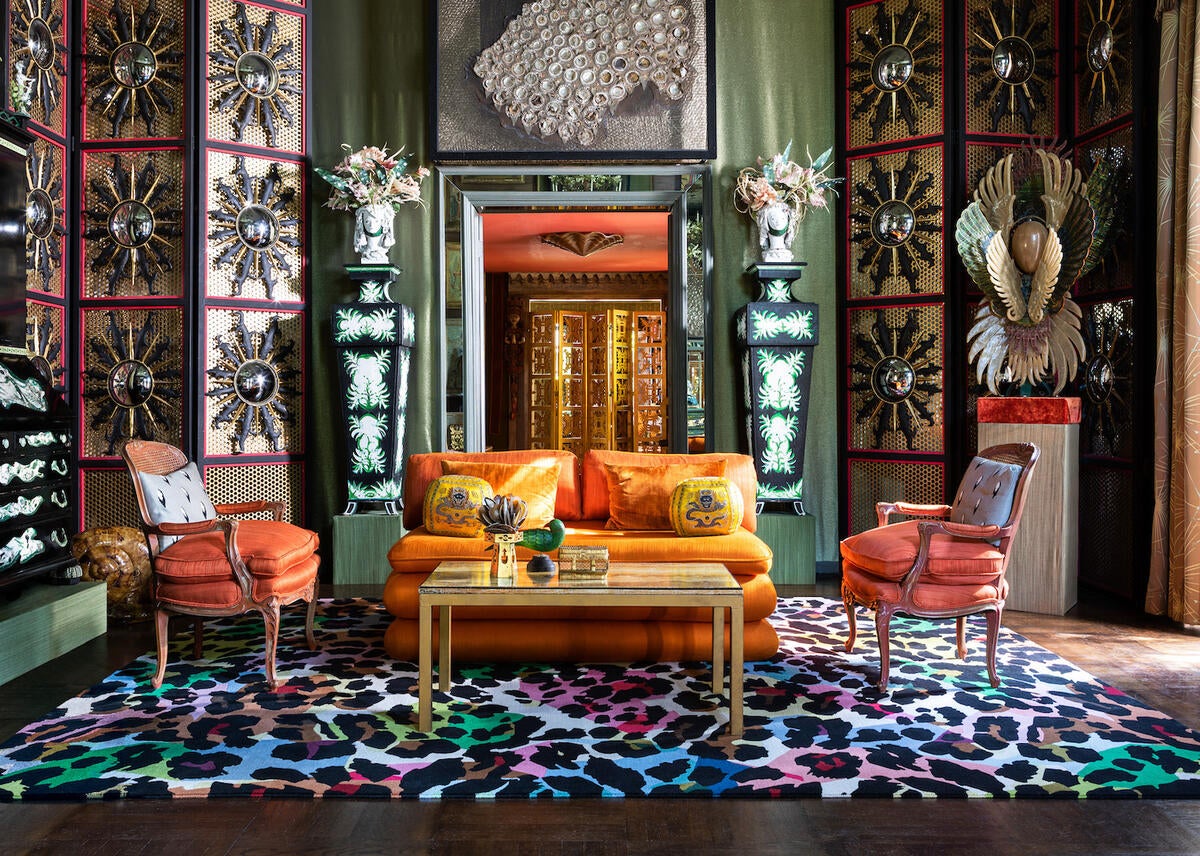 Courtesy of The Rug Company
The Rug Company called on fashion icon Diane von Furstenberg for the On the Wild Side series. Drawing from an archival trove of the designer's legendary patterns, the collection includes five maximalist rugs covered in bold animal prints, such as the trompe-l'oeil-style Animalia, the neon-hued Kaleidoscope Leopard and the leopard-clad Climbing Cubs, for which 10 percent of proceeds will be donated to the World Wide Fund for Nature.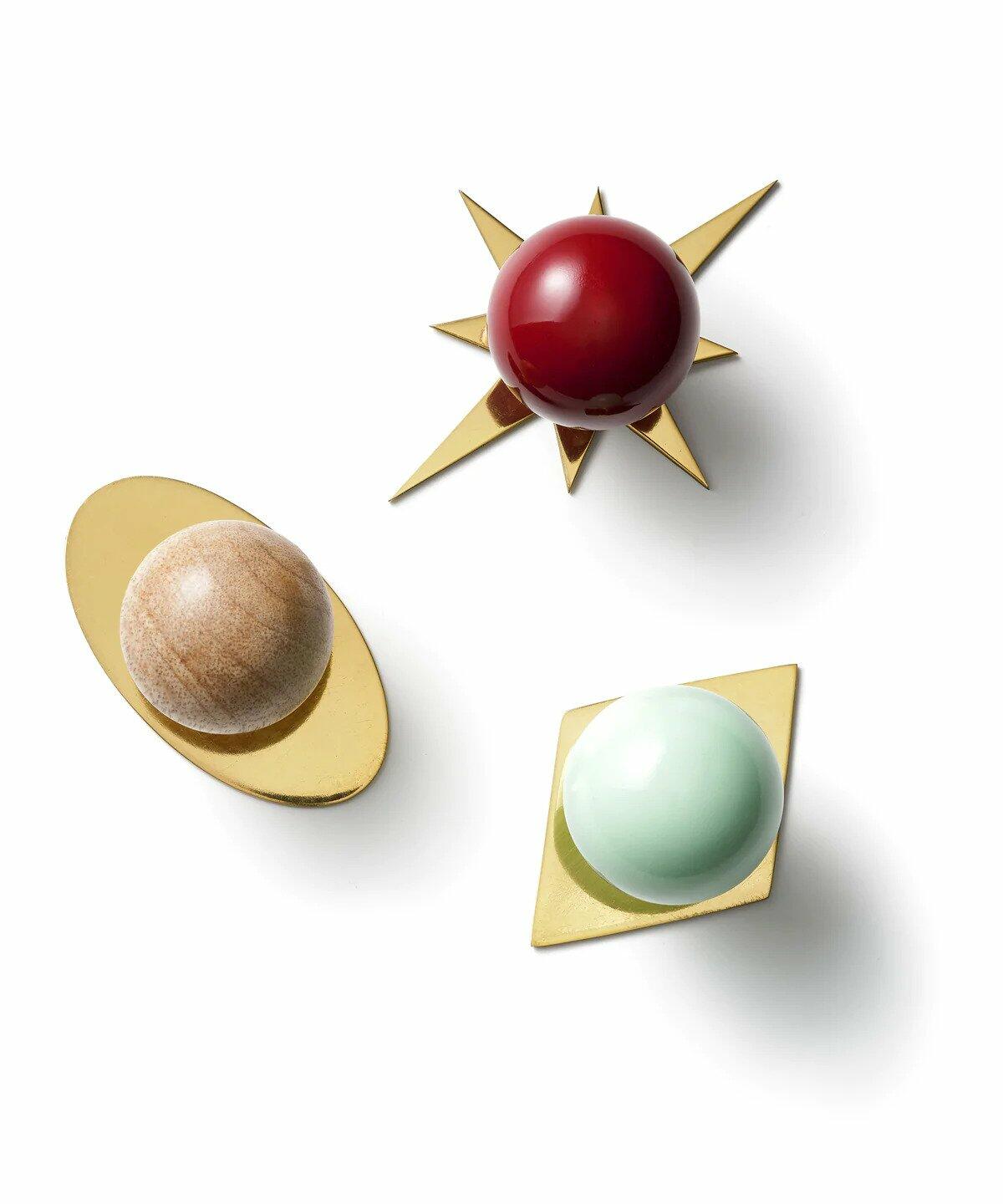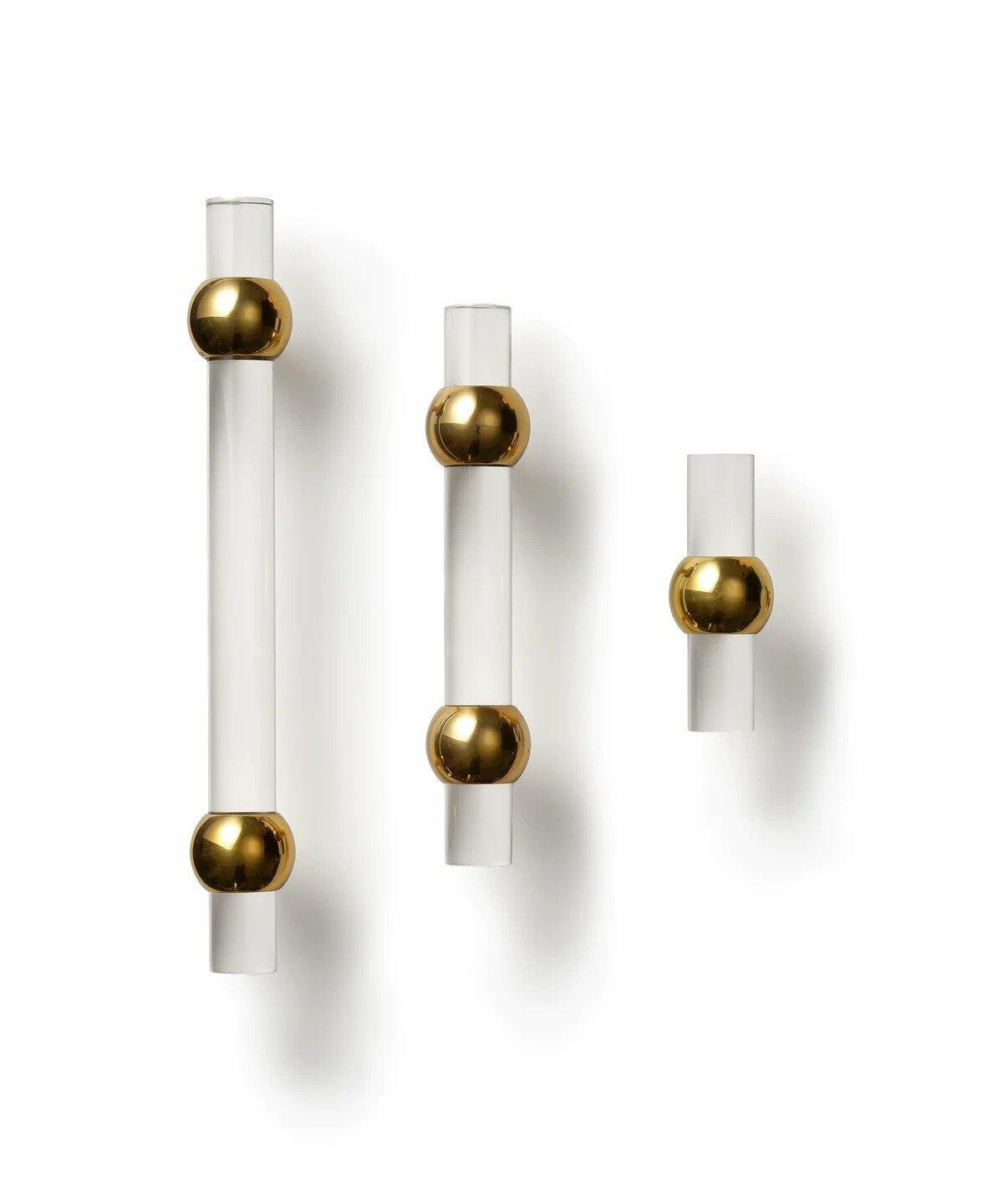 London-based brand Matilda Goad & Co. dropped its inaugural hardware line. The characterful collection spans 25 delightful designs in a variety of sizes and finishes, ranging from acrylic-and-brass handles to lacquered ball knobs, along with our current crush, a starburst-shaped brass backplate.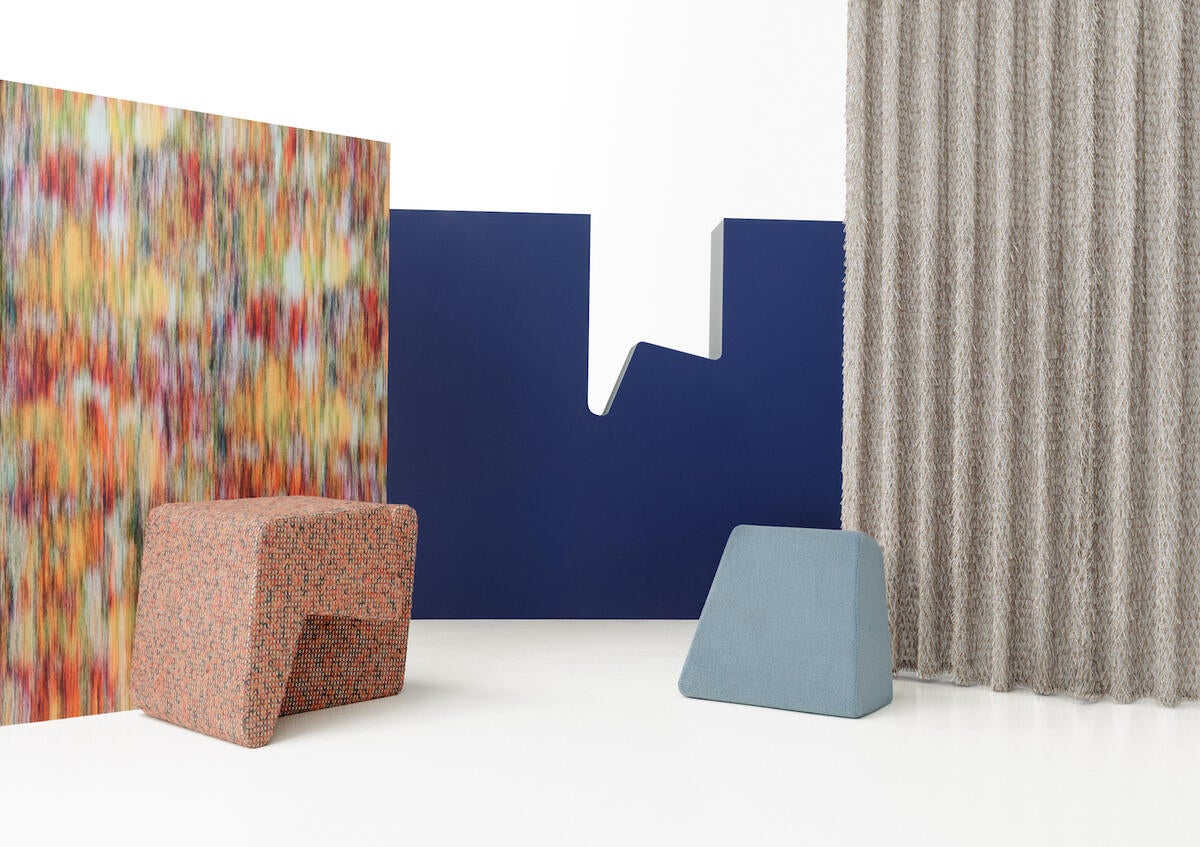 KnollTextiles released its highly anticipated collaboration with Nick Cave. The collection offers 10 exuberant designs adorned in kaleidoscopic hues and trippy patterns inspired by the artist's intricately embellished works, including a space-dyed chenille upholstery fabric named Guise and an embossed, mural-like wallcovering called Big Floral.