The new year brought experimental and artisan-focused showroom debuts across the country. In our January roundup, Business of Home has gathered all the expansions and openings to have on your radar.
Showroom Spotlight:
How J.D. Staron's new concept space in Dallas is using furniture to level up
After establishing showrooms on both coasts, New York–based rug brand J.D. Staron opened its first outpost in Texas last November, aiming to break into Dallas's high-end interior design market. "Right now, it's the most glamorous city in the U.S.," says Jakub Staron, the designer, weaver and co-owner of the brand. "We are absolutely fascinated by it, and we love discovering and exploring uncharted territories. The decision to open there was a no-brainer after seeing how vibrant and incredibly creative Dallas was after the pandemic."
Located inside the Dallas Market Center, the 7,000-square-foot space is separated into vignettes featuring the brand's innovative textures and weaves, from historically correct reproductions of antiques to ultramodern experimental textures. But the gallerylike space isn't just devoted to rugs: J.D. Staron partnered with New York–based furniture company Studio Van den Akker to fill the showroom with pieces that complement the textiles—a new format the brand is experimenting with for the first time. "The idea is for it to be a little bit more experience-based, versus going into a rug showroom where you just have rugs," says managing partner and co-owner of the company Gosia Staron.
Inviting vignettes featuring yellow boucle chairs, metallic coffee tables and fluffy bar stools showcase how the accompanying rugs set the tone of a space—the Starons hope that a more immersive experience will inspire designers and their clients in a way that online shopping cannot match. "Maybe we're a little old-fashioned, but at the end of the day, we still live in a physical world," says Gosia. "If you really want to understand the products and how you're going to feel about them at home, you need to see them before you bring them into your house."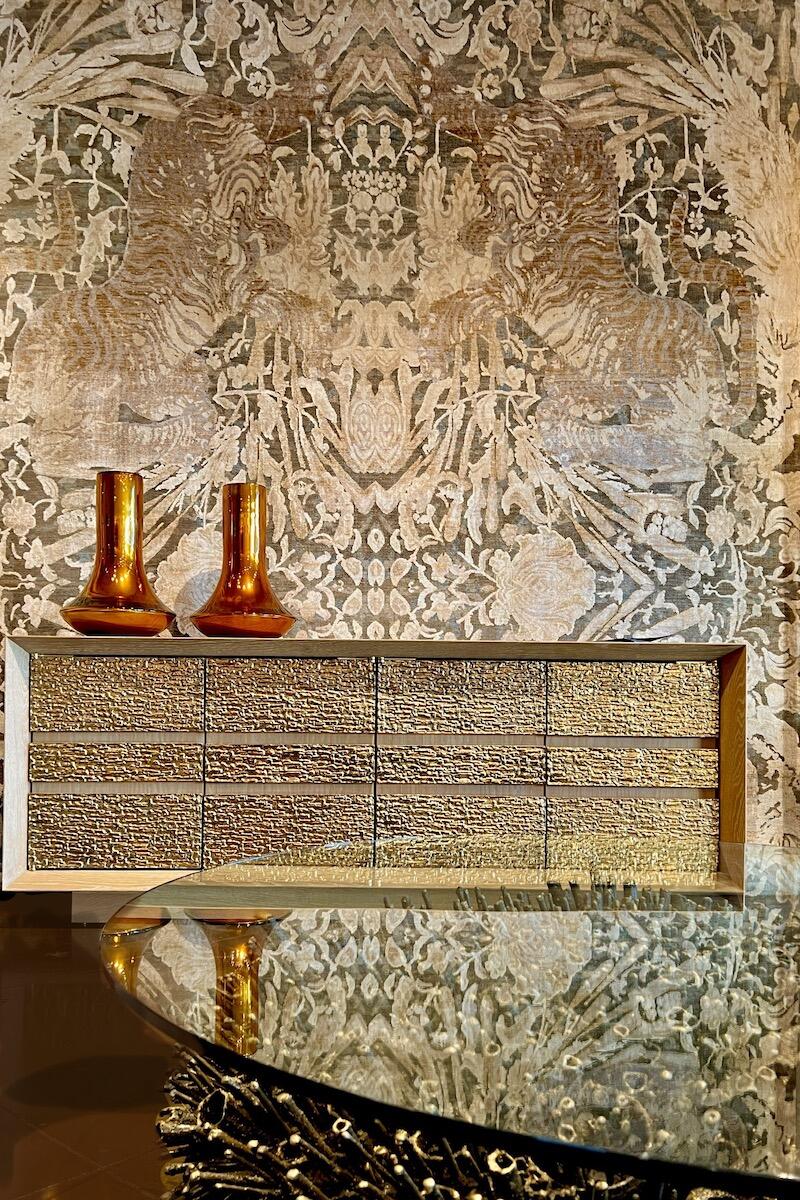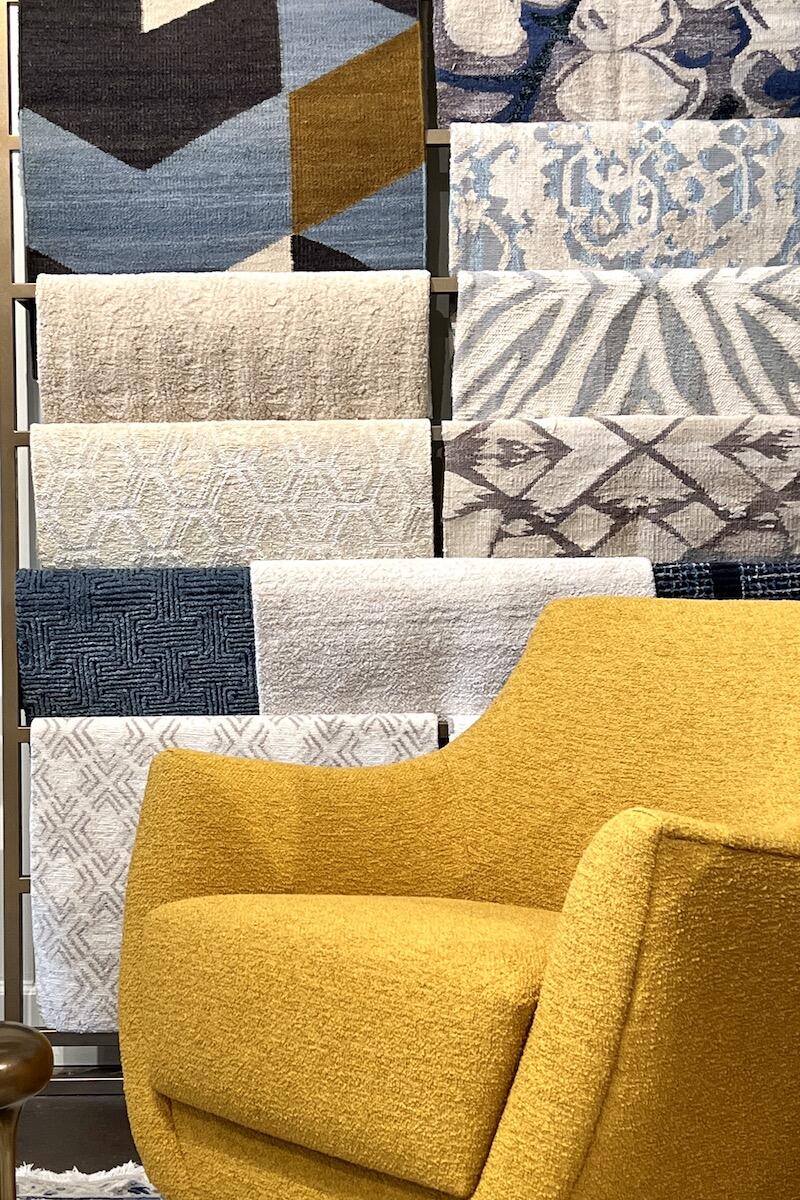 In addition to the new showroom, J.D. Staron continues to explore uncharted territory through collaborations with design companies like Los Angeles–based Very Gay Paint, which debuted a line of colorful and quirky rugs (all named after famous wigs) at the New York Design Center's What's New, What's Next event in September 2022. Jakub says more collaborations are in the works, as is an all-natural, zero-impact collection. His focus, he says, is on keeping weaving traditions alive in a world where 3D fabric printing might make the craft obsolete in the next 20 to 30 years. "Weaving is a dying art—it is such a beautiful thing to make something out of nothing that's organic and made out of recyclable materials," he says.
Gosia hopes that the brand's marriage of innovation and authenticity will resonate in today's market: "Rugs are the one piece that you bring into your house outside of art that's not perfect," she tells BOH. "They have those little imperfections that make it interesting and make the space different every time you look at it."

1025 North Stemmons Freeway, Building C, Suite 280, Dallas
CONNECTICUT
British interiors brand Oka opened a third U.S. store in Westport, Connecticut, expanding its U.S. presence. The 14,500-square-foot space has two floors, featuring the brand's colorful furniture and decor in fully decorated rooms and vignettes.
44 Main Street, Westport
LOUISIANA
Louisiana-based design firm Thomas Guy Interiors opened its first furniture showroom in Lake Charles. Led by owner and principal designer Lance Thomas, the 2,800-square-foot space stocks artisanal and heritage furniture, featuring hand-picked antique pieces from the South of France and products from Alfonso Marina, Kelly Wearstler and Visual Comfort.
2070 East Walnut Street, Lake Charles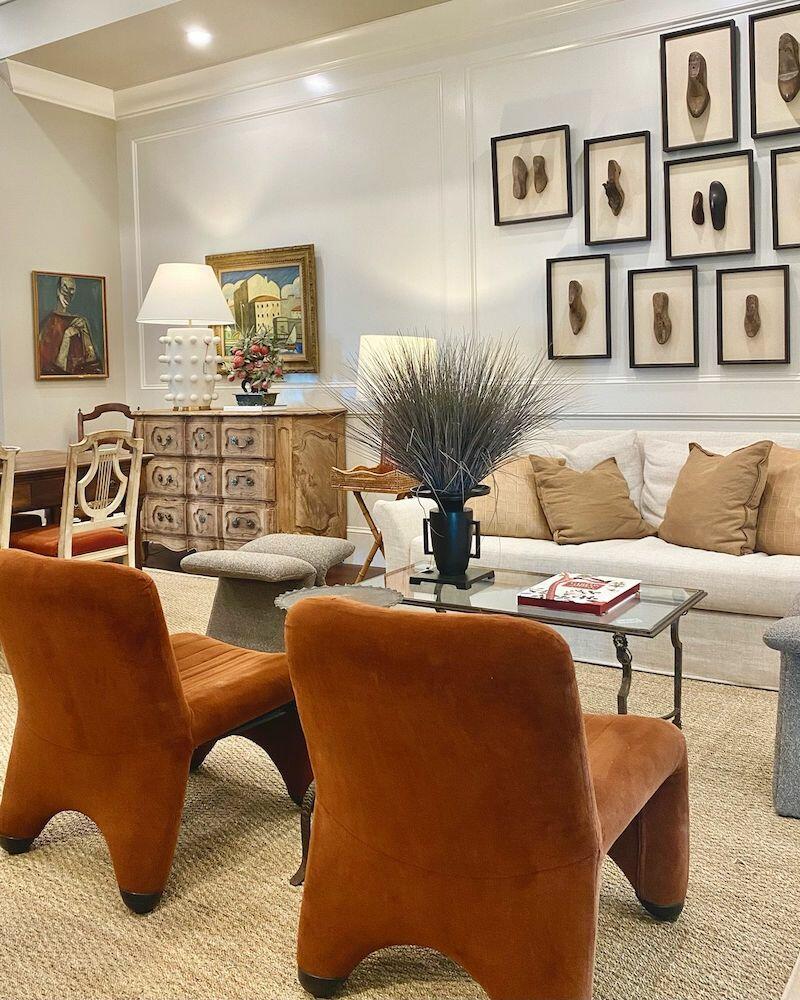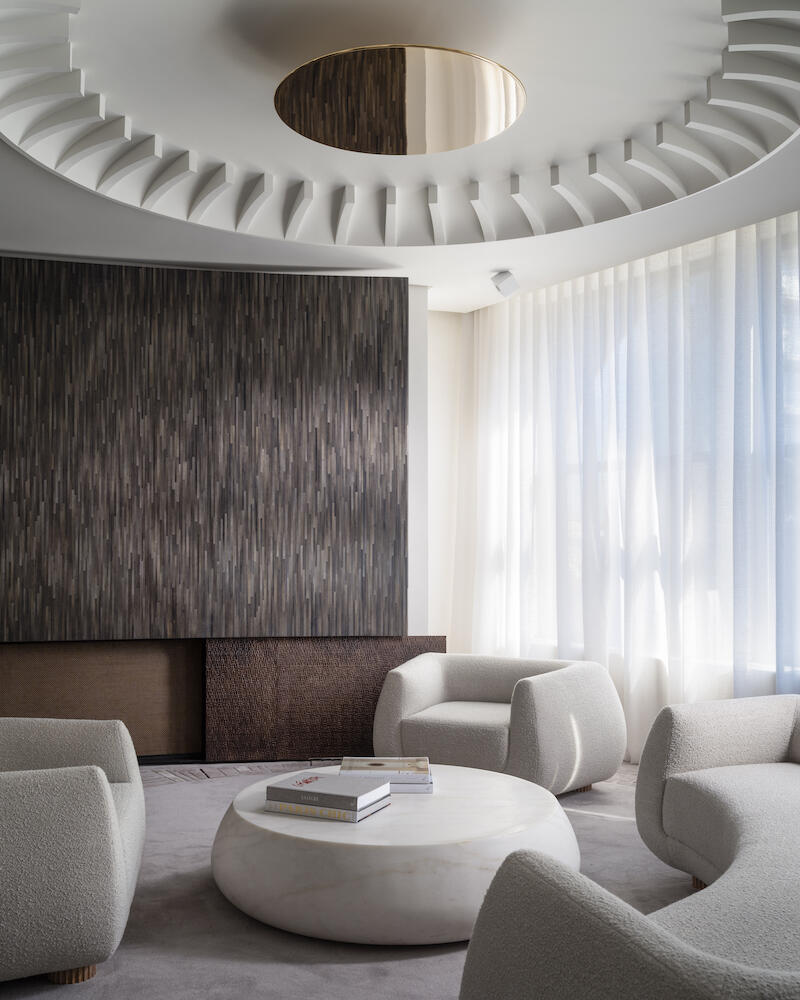 NEW YORK
Finnish design house Marimekko debuted a new concept store. Located in SoHo and designed to emulate the industrial architecture of Marimekko's textile printing factory in Helsinki, the brand's experiential retail space will feature accessories, home decor items and handbags.
97 Wooster Street, New York
California-based custom furniture company Joybird opened a downtown store in Manhattan. Customers can browse a selection of modern sofas—including modular models with storage like the Holt Sectional—chairs, accent tables, beds, dressers and bedside chests, with several available fabric and color combinations.

83 Wooster Street, New York
French interior design collective Par Excellence launched a debut showroom in a NoHo apartment. Styled by Washington, D.C.–based interior designer Thomas Pheasant to highlight the collaboration between France and the United States, the gallery features innovative work from French artisans. Among the showroom's standout pieces are its hand-tufted wall-to-wall rug—co-created by rug-maker Manufacture de Tapis de Bourgogne and metalwork, joinery and cabinet company Ateliers Saint-Jacques—and a cupola built by plasterwork expert Auberlet & Laurent in tandem with lighting designer Ozone.

344 Bowery, New York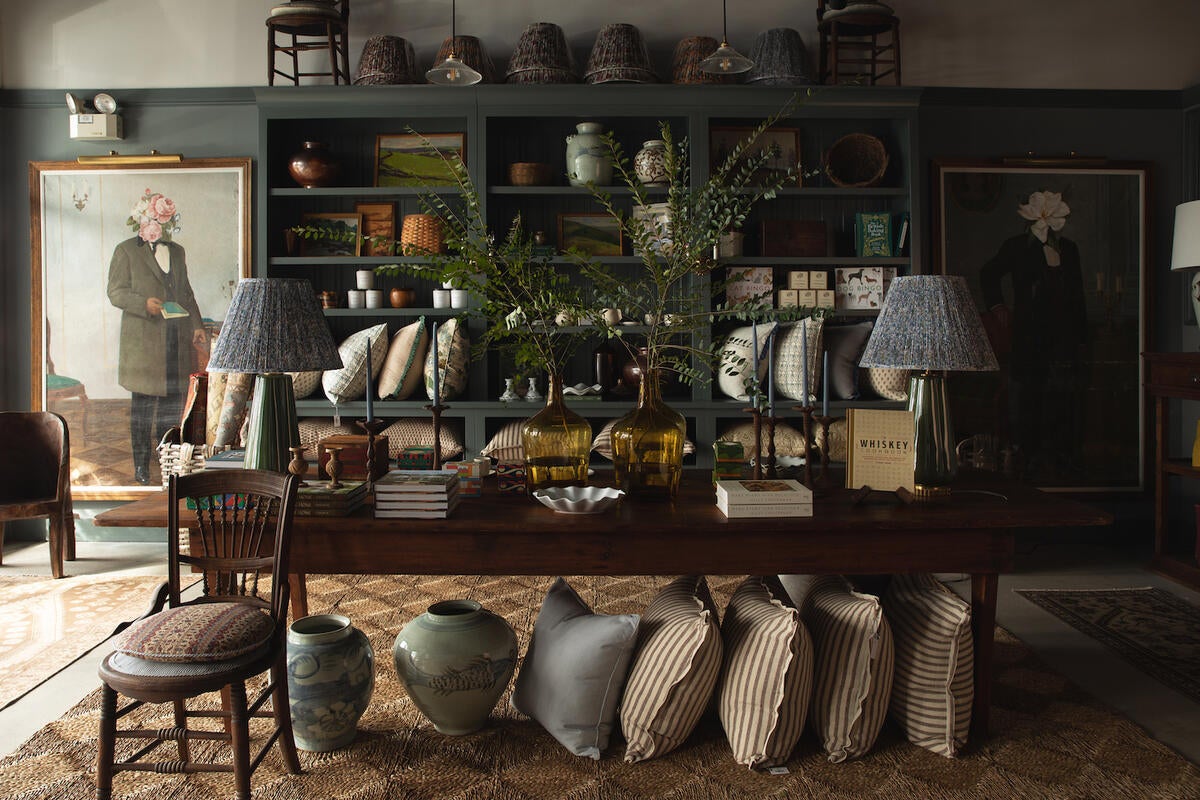 Courtesy of Sabbe Interior Design
TENNESSEE
Nashville-based interior designer Stephanie Sabbe debuted Heirloom Artifacts, a home goods concept shop located in Belle Meade, a residential neighborhood south of the city's center. The space will feature a selection of artisan textiles, antiques and home accessories including candle chasers, accent pillows and restored antique chairs. Additionally, the store is open to the public, offering monthly workshops and classes ranging from still-life painting to chain stitching.
5133 Harding Pike A10, Nashville

Homepage image: J.D. Staron's new space in Dallas | Courtesy of Par Bengtsson