Lambart & Browne have been named as the bar designers at Decorex International, the luxury London interiors show held during London Design Festival. The bar is a key feature for each year's show; Shalini Misra designed last year's version. Lambart & Browne is led by co-founders Freddy van Zevenbergen, creative director, and Tom Browning, operations director, who are known for designing private London club 5 Hertford Street.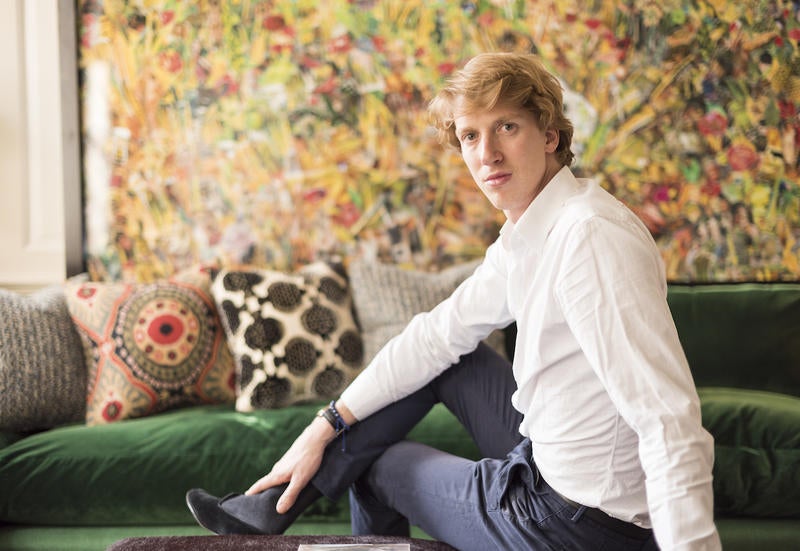 The firm's design features a tent-like structure mounted on a platform with rope-wrapped pillars and a ceiling made of sailcloth, as well as three sheer curtains. The interior of the tent will be adorned with decorative screens, while outside seating and other screened areas will also be provided. Some of the works from Decorex itself will make an appearance within the space as well. It draws its influence from the terms "bon viveur" and "bon vivant," meaning "one who lives well," explains Decorex.
Van Zevenbergen says of his inspirations, "We have designed the bar in a contemporary British style, classic eclectic. With this design, we are inviting visitors to take a moment to reflect on the inspiring designs they have seen at Decorex in appropriately comfortable and elegant surroundings."
Decorex will return over September 16 to 19 for its 41st iteration. Also on deck for this year is Future Heritage, a showcase of top makers and designers specializing in contemporary work, which boasts notable alums like Marcin Rusak, Katie Spragg, Tangent, Peter Marigold, Raw Edges and Max Lamb. The event returns with Glithero, an Anglo-Dutch multidisciplinary design studio helmed by Tim Simpson and Sarah van Gameren; ceramicist Kaori Tatebayashi, of Arita, Japan; and Jochen Holz, a technically trained glassblower specializing in an ancient technique of lampworking.