No doubt, the COVID-19 pandemic is going to get worse before it starts to get (even a little) better. The human cost, far outweighing any financial impact, will be the lasting legacy of this very troubling period in our history. But when the air starts to clear and we can resume handshakes, hugs and kisses with friends and family, those in the home furnishings business will have the daunting task of trying to restart their companies and livelihoods. They will also face an unprecedented situation in which an entire cycle of buying and selling has been skipped.
The industry will face two major pain points:
The spring season of trade shows and markets in housewares, textiles, tabletop, furniture and home decor has been wiped out, and the activity that normally occurs at these events must somehow be replaced.
The global supply chain that feeds virtually every product in the home furnishings industry has been disrupted and will lag any health resolution by months, at the least.
The canceled trade shows are, obviously, unreplaceable. Some show organizers are talking about staging their events later in the year, most notably High Point Market, which looks to reschedule in mid-June. But those new dates are pure conjecture, as the length of the current crisis is totally unknown. Even so, the fall furniture show in October is expected to be a more likely occurrence.
Like the furniture market, the textiles and tabletop events in New York take place twice-yearly and it is reasonable to hope things will have returned to a semblance of normalcy by their September and October scheduled dates. On the other hand, The Inspired Home Show, the preeminent show for the housewares industry, is a once-a-year event—and its organizers have so far said that they do not plan to host an interim version before the March 2021 one in Chicago.
While we have seen some smaller regional shows at market centers in Atlanta and Dallas canceled, the next major round of buying events starts in June and runs through August, including gift and home decor markets in Dallas, Atlanta, Las Vegas and New York. Should things stabilize by then, these shows—normally weaker than their winter counterparts—may become monster events as pent-up demand, delayed purchasing and a pipeline of wholesale inventory could potentially drive unprecedented buying activity. Another possibility is that industries that operate with permanent showrooms—like furniture, textiles and tabletop—may see individual rogue companies opening up on a case-by-case basis. This is most likely to occur for off-price retailers like the TJX group of brands (including TJ Maxx, Marshalls, HomeGoods and HomeSense), which tend to buy frequently, often off-market.
Of course, much depends on how long the pandemic plays out. The summer shows may be in a position to make up for much of the spring lag. Also in a position to gain traction are the burgeoning digital marketplaces surfacing in gift and home. Faire and ModMart are probably the two platforms furthest along in allowing wholesalers and retailers to transact with one another; two other competing platforms, from industry ordering service provider Brandwise and show organizer International Market Centers, are in launch and development stage respectively. All of these providers are more attuned to the gift side of the business rather than to furniture and home decor, but they are continuing to expand. The lapse in physical shows could spur their market penetration faster than would have otherwise happened.
A bigger-picture consideration is the rapidly changing global supply chain dynamic, where a major concern has, in the last week or two, potentially evolved into an advantage: Until the U.S. really started to feel the fallout of the virus and the severity of the situation began to take hold, many in the industry worried about shortages resulting from the Asian supply chain collapse. Now, as America virtually shuts down—including a wave of closures of major retailers, from Apple and Ikea to Macy's and RH—it is likely that consumer spending will nosedive in a way not seen since the Great Recession in 2008 or the days after September 11th. In this case, having light inventories of nonessential home goods may end up being a plus as the industry grapples with balancing supply and demand. In a curious way, the gap until American demand picks back up could coincide with China's return to supply normalcy—a totally unintended consequence that few would have predicted even a few days ago.
Of course, much of this is speculation—and as we've seen, the course of this crisis can be wildly unpredictable. It is unexpected, unpredictable events like this that sometimes cause seismic shifts in the way businesses function. Entire industries can change the way they stage their buying activities when sudden disruptions occur. At this point, we really can't foresee the crisis's unintended consequences, but history suggests there will be plenty.
____________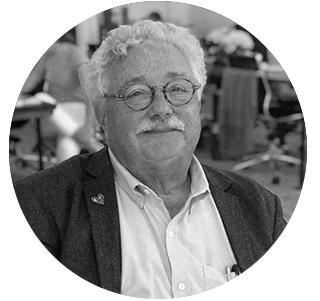 Warren Shoulberg is the former editor in chief for several leading B2B publications. He has been a guest lecturer at the Columbia University Graduate School of Business; received honors from the International Furnishings and Design Association and the Fashion Institute of Technology; and been cited by The Wall Street Journal, The New York Times, The Washington Post, CNN and other media as a leading industry expert. He was also a guest on the BOH podcast, and his Retail Watch columns offer deep industry insights on major markets and product categories.
Homepage photo: Shutterstock.com