Designer Laura Kirar, who lives between Brooklyn and Mexico, took to Instagram earlier in the month to raise funds for the Young Center for Immigrant Children's Rights in the wake of the United States' zero-tolerance immigration policy, which has resulted in more than 2,300 children being separated from their parents at the U.S.-Mexico border since the policy went into effect in April.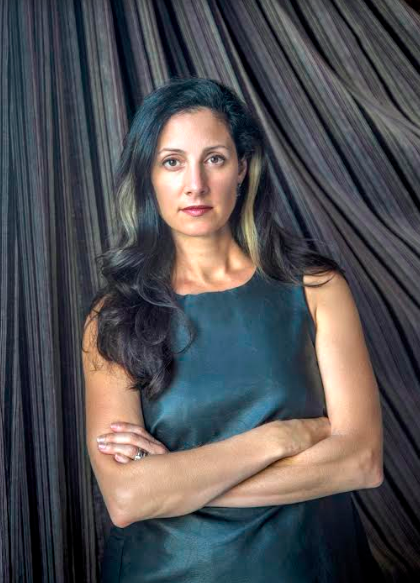 In Kirar's post, she offers to donate all proceeds from online sales made during that week to benefit the Young Center. The organization's mission is to "address access to justice by advocating for the best interests of children who are from all over the world—Central America, Mexico, Guinea, Ethiopia, India, China—to ensure they are recognized as children with rights and protection needs all their own."
In her work as a furniture designer, Kirar started seeing a pattern among craftspeople, she tells Business of Home. "I often found heavy risk of the loss of traditional techniques and knowledge due to the end of the apprenticeship systems and general globalization."
About six years ago, she launched what she calls "a personal project to explore indigenous craft in Mexico, my second home, where I had purchased an ex-hacienda in 2009." She worked with independent artisans and collectives as well as with small businesses, designing in copper, henequen, Talavera, embroidery and weaving. "The desire to create modern designs utilizing traditional techniques grew into a mission to not just create beautiful product but also to lay a foundation for new markets and incentives for the next generation of artisans," she tells BOH. It resulted in a collection, in 2015, which Kirar sells exclusively to private clients and at her shop in San Miguel de Allende.
Kirar first heard of the Young Center via her family. "I'm a New Yorker for 20 years but a Chicago native! I heard about The Young Center in Chicago when I was home visiting my family. My father, a longtime officer in the Lions Club service organization, told me about them when we were discussing the immigration crisis at holiday dinner. [When] the president initiated his policy change separating children from their families and detaining them indefinitely, I was moved to action and wanted to donate to an organization that specializes in protecting unaccompanied and separated immigrant children."

What's
important is that you do something that is direct and productive. Non-action is complicity.
Response thus far, she says, has been "very positive," both in terms of increased site traffic and sales as well as words of encouragement. "The Laura Kirar e-com is relatively new and so a lot of people are just finding out about it," she says, "but we are growing within the design community already familiar with my brand and now extending beyond to devoted followers of slow-fashion and artisan-made design. However, what's really relevant here is that the LK limited edition and private-label items in our online shop were created in collaboration with traditional artisans and craft collaboratives in Mexico. So, as you can imagine, the people we work with are particularly interested and aware of what's happening to these children and families at the border between our two countries."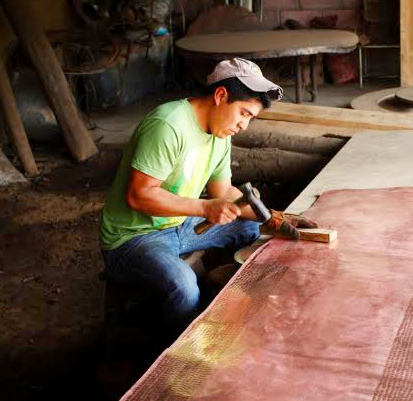 "There's a lot of sadness, anger and empathy amongst them," says Kirar. "These women and men have always had pride in their special skills, but with our initiative, they have also felt proud to be making product that can directly help someone. When I decided to donate our online proceeds, it was just because I was moved to do so. What I didn't anticipate was that I was placing these artisans and communities in unique positions where their art and skills can effect change. And that's a very powerful thing indeed."
Kirar shares her tips for designers desiring to get involved in the cause:
Get educated. "My first awareness of the plight of immigrant and unaccompanied children came in 2010, when I attended a screening of Rebecca Cammisa's documentary, Which Way Home. The film chronicles the harrowing journey of a group of South American children who leave their homes in hopes of a better life in the U.S. The struggle, pathos and injustice revealed in this true story is heartbreaking to watch and impossible to forget. The film made me very sympathetic to the issue, and in years following, I read more, researched and met artists and activists who have been to those places on the border and have been inspired to act and create work that uncovers the humanitarian crisis going on in this country."
Take action. "There are many ways: shopping for a cause is just one way! You have to do what's possible for you ... donating money if you have it, donating time if you have it, calling your congress people, writing letters ... it's all helpful. What's important is that you do something that is direct and productive. Non-action is complicity."