The 50 States Project is a yearlong series of candid conversations with interior designers, state by state, about how they've built their businesses. Today, we're chatting with Sioux Falls, South Dakota–based Lindsay Carmody about what it's like to work entirely solo, which COVID-era client requests she's been fielding, and how she learned the pros and cons of having a storefront.
When did you know that you wanted to be a designer?
When I graduated high school, I didn't really know what I wanted to do. I thought I might want to be a teacher, but quickly realized it wasn't creative enough for me. So I took a year off and had some time to think. Friends encouraged me to [pursue] this path, so I moved from the East Coast and enrolled at the Art Institute of Colorado, thinking, "I'll give this a shot." And I just loved everything about it. While I was in school, I worked as a design assistant for a local firm in Boulder, and I learned so much being a part of that team—looking at fabrics and wallpaper, learning about furniture and lighting, and understanding different kinds of design.
How did that help you transition into the workplace?
I was lucky—I was hired there right away after I graduated. The firm did some residential, which was my big focus, but also a lot of ski resorts. I worked there for a few months, and then in 2004 was offered an opportunity as an in-house designer for a company in Greenville, South Carolina. A group of builders had formed this company because of the amazing growth happening there, and they asked me to be the sole designer working with over 40 of their clients, designing selections for these semi-custom homes. It was an opportunity that I felt like I couldn't pass up.
That's amazing—I'll bet you had to think on your feet quite a bit in the early days.
I had an incredible experience there in my early 20s. I learned a lot, fast, not only about making selections, but about working with clients, organizing spec sheets and drawings for contractors, and working quickly. The turnaround for each home was eight months to a year.
Were you customizing the homes with the clients, or were the properties being developed to sell?
It started out where we had X amount of finishes that we allowed our clients to choose from. I had made all of those selections, and then each client could pick from those selections. At the beginning, I really tried not to go outside of the box, but as things unfolded, some of the homes became truly customized. I was working with clients on the cabinet layouts, the cabinet finishes, the paint colors, the flooring, the countertop style, the tile for the bathrooms, the tile layout—all of it. I did that for a good three or four years. It was a lot of work, but also a wonderful experience. And then it evolved—I took on a business partner, we formed our own business and got into furnishing model homes for this company. I learned how to run a business with employees, and even had a storefront to sell goods. Then, in 2008, I decided to step back and work on my own.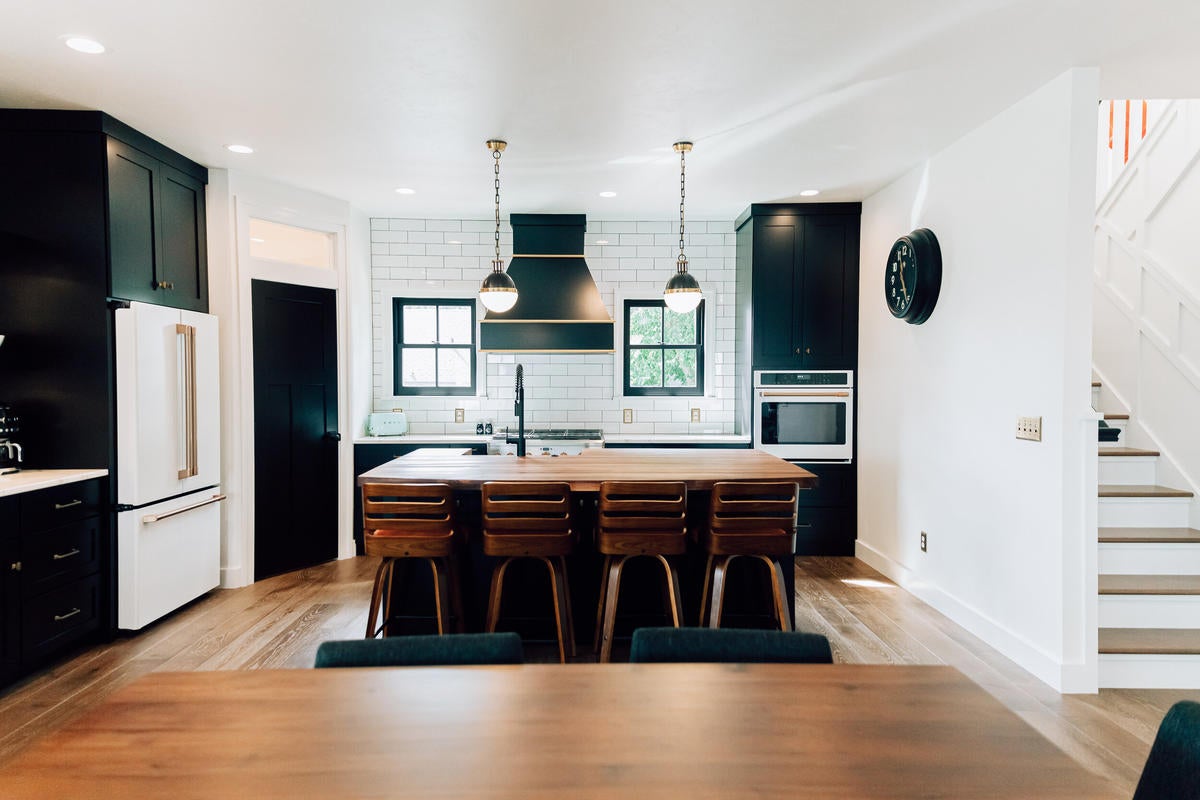 Courtesy of Lindsay Carmody Interiors
What made you decide to go back to working solo?
I think it was knowing that I was so young. I needed a little time-out to think about what I wanted to focus on. I mean, I was working on these incredible homes, but I also wanted to try to focus on a few projects and develop truly custom homes and have a more personalized, one-on-one relationship with my customers. Greenville was growing and changing rather quickly, and I started feeling like I might want to just work from home and focus on a few great homes at a time. So that's what I tried to do.
That's a major reset. How'd it go?
It took a little bit of time. The struggle was mostly in marketing myself, as opposed to being a builder's designer. And then I met and married a man from Sioux Falls, South Dakota. He swore he would never move back—but of course we did. We didn't have family in South Carolina, and after we had our first baby, we realized that South Dakota was actually another place that was just starting to grow and boom and that there was opportunity here for both of us.
We decided to move to Sioux Falls in 2014. Even after being here for six years, it still is amazing to me that there are so many people moving here. There is a lot of work—the city is continuing to grow and expand, and builders are extremely busy here right now.
What was it like to start over like that—again, no less?
It was definitely hard at first. Not only did I have to get myself out there to meet customers, I also had to meet new sales reps [and tradespeople]. I feel very lucky because Sioux Falls is a great community for forming relationships. People were so willing to pass on my name and information. I also did some advertising in local home magazines to get started, and an announcement in a local paper shared that there was a new business in town. I tried to emphasize, "Here is a designer who grew up on the East Coast, has lived in Colorado, and did design work in South Carolina," just trying to show that I can bring something new to the table in South Dakota. Otherwise, I had to get out there, start mingling and form new relationships. From there, it grew.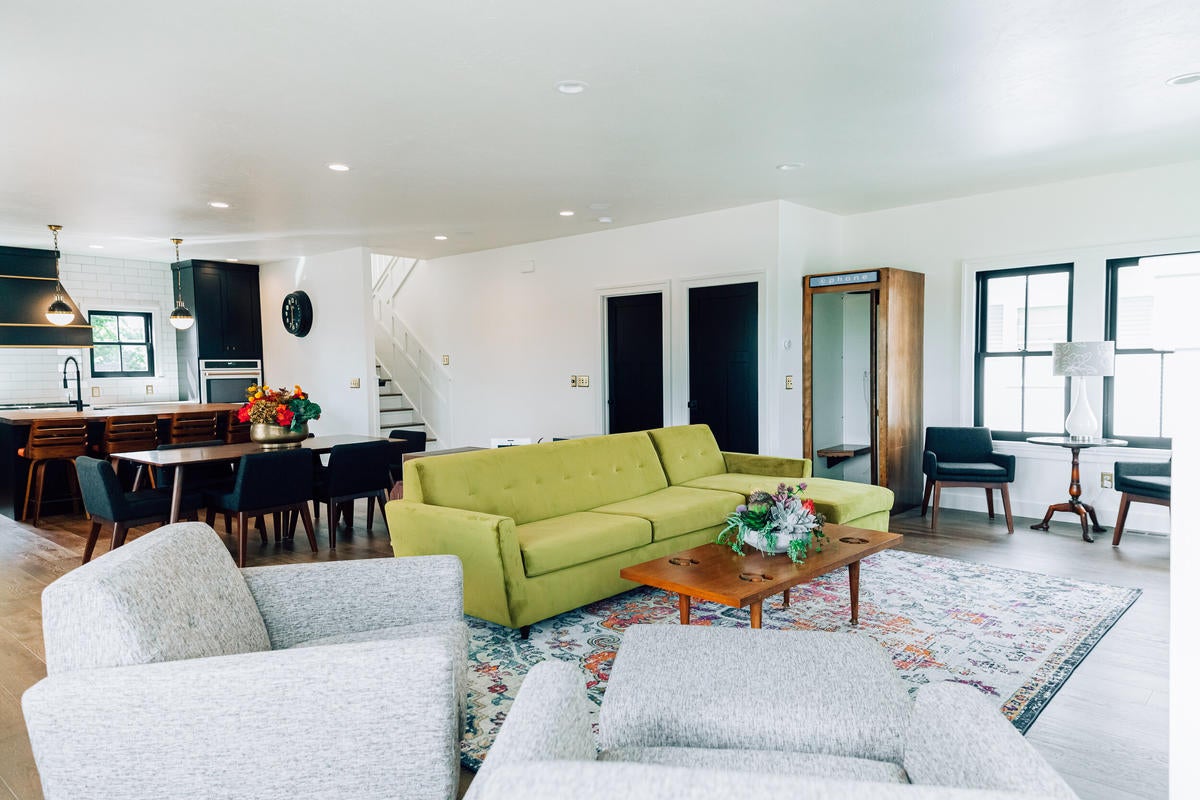 Courtesy of Lindsay Carmody Interiors
Where did your early clients come from?
[My first leads] came from family, which I'm lucky to say—I realize that doesn't happen for everyone. And then I met a couple of builders that I really tried to get to know, first and foremost, thinking that would be a good way to get my name out there. I honestly haven't done any marketing since we first moved here—it's really been returning customers or happy customers sharing my name with their friends. I feel very lucky. But also, that's been my biggest focus: not only trying to show customers something new and a little different, but truly forming relationships with them and making sure that ultimately, they've been happy with the entire process.
Do those builder jobs ever become more than the finishes and cross over into furnishings?
It depends. That's something that is very different here: In South Carolina, a lot of customers would first seek out their architect to design the plans for their homes, then the builder that they'd want to work with, and then they would hire an interior designer to work with the builder on all the selections—which could then turn into custom window treatments, furnishings, bedding and lighting. Here in Sioux Falls, it's often the builders who are designing the floor plans and the layout of these homes.
So they're filling the role of the architect and the designer.
Yes. I don't know why that's the way things are done here, but a lot of builders have the designs drawn up with the homeowner. From there, some clients decide that they would like to hire an interior designer to work with their builder; others are OK with making selections with the help of their builder and then hire a designer to help with the furniture and window treatments. But I'm someone who really likes to be there from the ground up.
There's a returning customer who I absolutely adored working with three years ago, and she and her husband have decided to build again. We're going to start brainstorming the layout of the floor plan and the design of the home with the builder, and that truly excites me, because I think a designer can bring a lot to the table [in those early stages of the process]. There have only been a few jobs in Sioux Falls where I was involved from the very beginning, but that's what I'd like to do more of.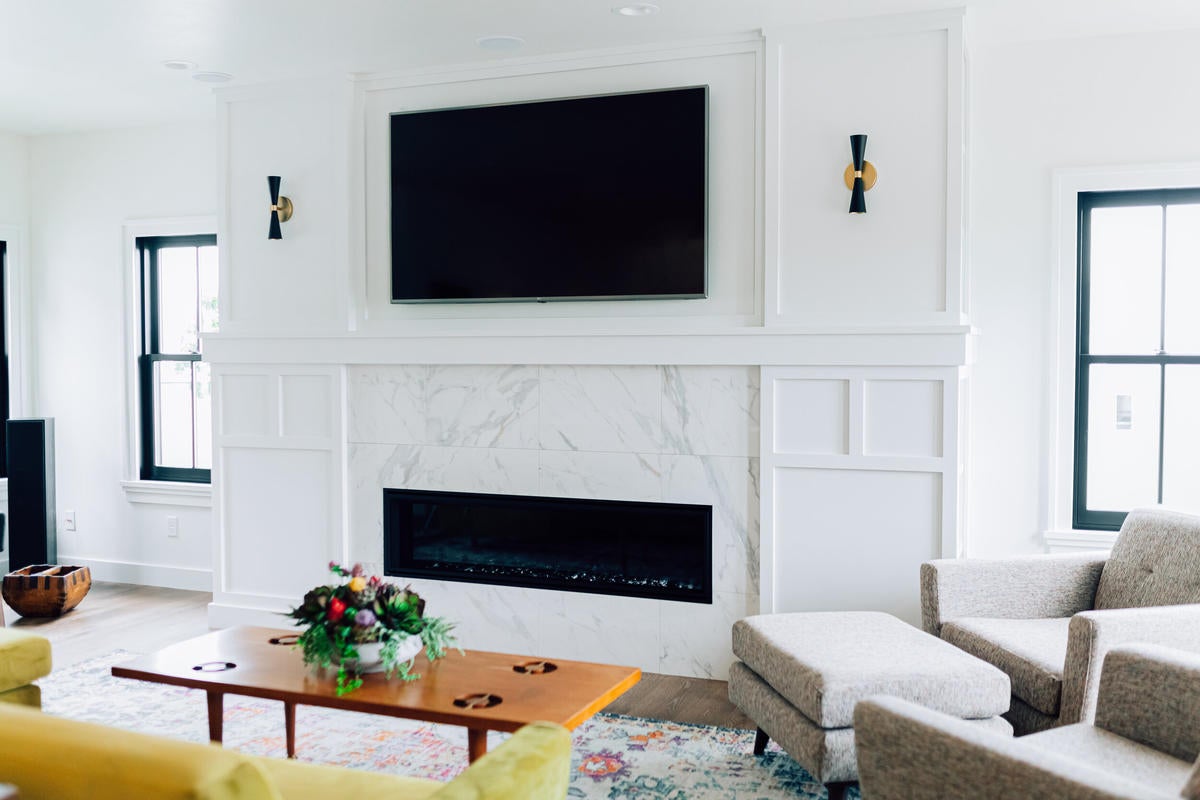 Courtesy of Lindsay Carmody Interiors
You mentioned that the housing market is really booming and that there are people moving in—who are they, and what are they looking for?
A lot of my clients that have just moved here are doctors. We have two wonderful hospitals in Sioux Falls, so I think a lot of people are moving to work there. Amazon is coming to Sioux Falls, as well, and I think that's going to also generate a lot of business, and the banking world in Sioux Falls is pretty well-known for generating new business and people moving in, as well. It's definitely a little bubble—I don't know that most people really understand or know about it until they're here, but it's been pleasantly surprising to see how Sioux Falls is changing and growing.
How do you shop, and what resources are available to you locally?
That is a little tricky here. The closest design center is in Minneapolis, but we have a lot of sales reps that come to town quarterly or twice a year to show new product lines, fabrics, furniture and lighting. The biggest thing is really for designers to try and make it to High Point or Vegas markets and to have relationships with the sales reps.
Is there a big design community in Sioux Falls?
There is, actually. There are other designers that I have met and I have worked with or just bounced ideas off of, which is nice. There is a designer in town who has a storefront, and they will let outside designers come in and shop with them and use their style library, which is wonderful. I think it just comes down to the fact that there is plenty of work here for all of us, so there's just no reason we can't work together and share the same resources. There are some higher-end furniture showrooms here that have in-house designers, as well, but they definitely encourage outside designers to come in and shop with our clients and go through their resource room, too, which is quite nice.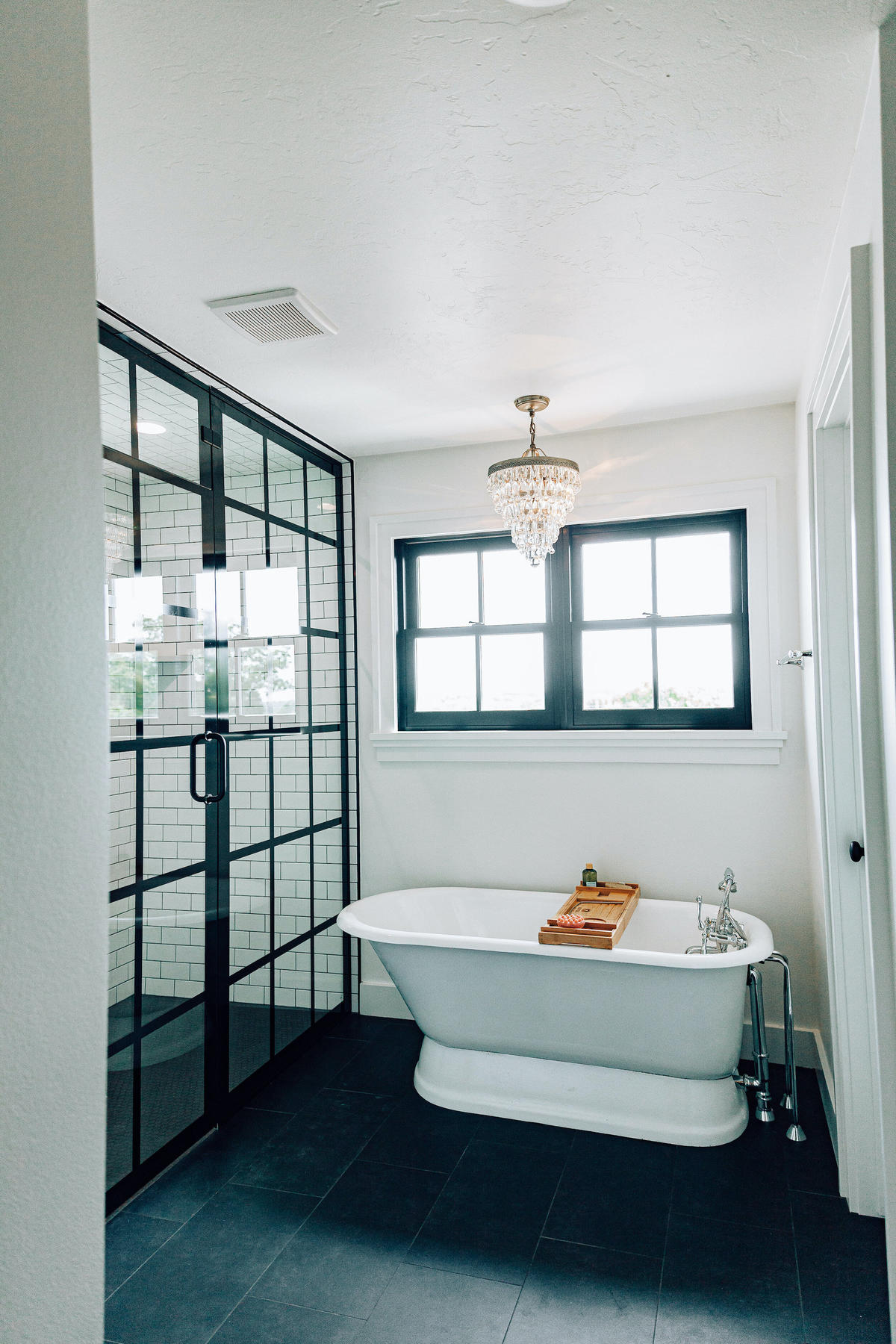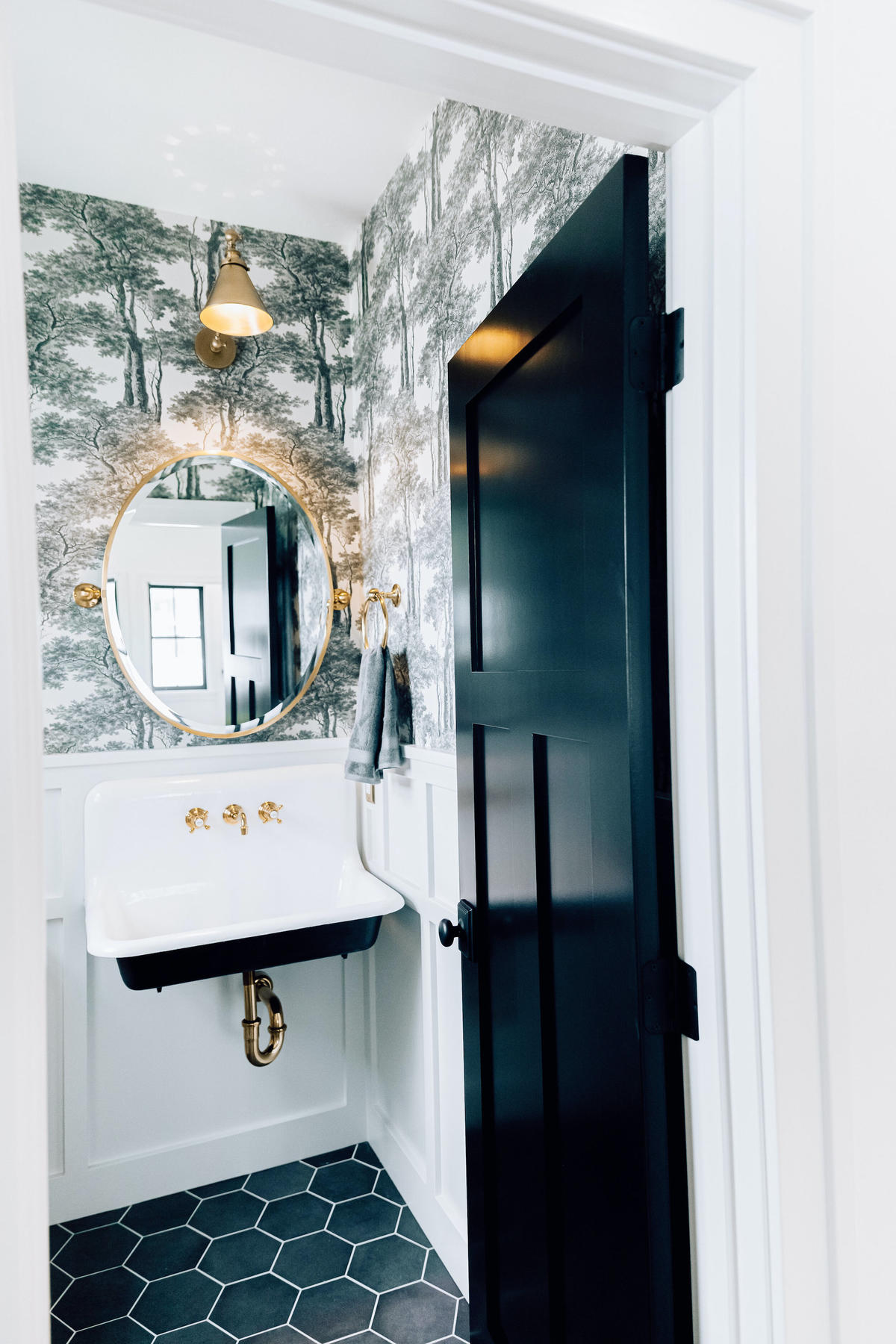 You mentioned that you briefly had a storefront in South Carolina. Is that something you would have considered in Sioux Falls, as well?
I struggle with this. Every year, I think, "Maybe, I should ... " The nice thing about it is that it does give you a little bit of traction from just people walking around town and gets your name out there more if you show your goods in a storefront. But the hard thing is keeping up with inventory, making sure that your windows always look fresh and updated with new things—and it definitely requires having employees to help with that. The other downside is you have to pay for those goods, and I think the cost of upkeep is just more, and that's a little scary right now. I am really liking having relationships with designers that have the storefront, but I very much like working in my little office space out of my home and the luxury of making my own hours if need be.
It can be hard to sell someone furniture without being able to show it in person—when you're looking at things in a catalog or online and telling a client, "Hey, I have used these lines X amount of times, I'm comfortable with them, and it's good quality." I've tried to invest in some lines that I've sold to others in my own home, so I've been using those as show pieces. It allows me to bring a customer to my house and say, "Hey, this sofa is from so and so, you can sit in it, see how comfortable it is, see the quality and the craftsmanship of it." And that's been helpful.
So instead of opening a storefront, your home is your own private showroom.
Yes, exactly. Now, is it all the way to where I'd want it to be? Not quite. But I think I would still say I would choose to continue the way it's been going.
Do you have a team right now?
It's just me. I've been working on my own for eight years now, and it's worked well. If business got to be so busy that I needed to hire someone, I'm not opposed to that—I've had employees before—but so far I've been able to manage on my own.
What is the secret to working solo?
I am naturally a driven go-getter who cannot sit still. It's maybe a curse, but maybe a blessing, I'm not sure. With work, I definitely feel like it's either feast or famine—there are times when I'm so busy, and then there are times where it's either steady or a little quiet. I think naturally wanting to always be busy and on the go, I'm learning to understand and accept that it's good to pace myself—to have those slow moments that [help] me get ready to be busy again. It was slow for the first couple of months with COVID—a lot of jobs were stopped and clients wanted to [pause and] regroup later or finish up [early]. Business was sort of at a standstill. But now it's busy again, which is great.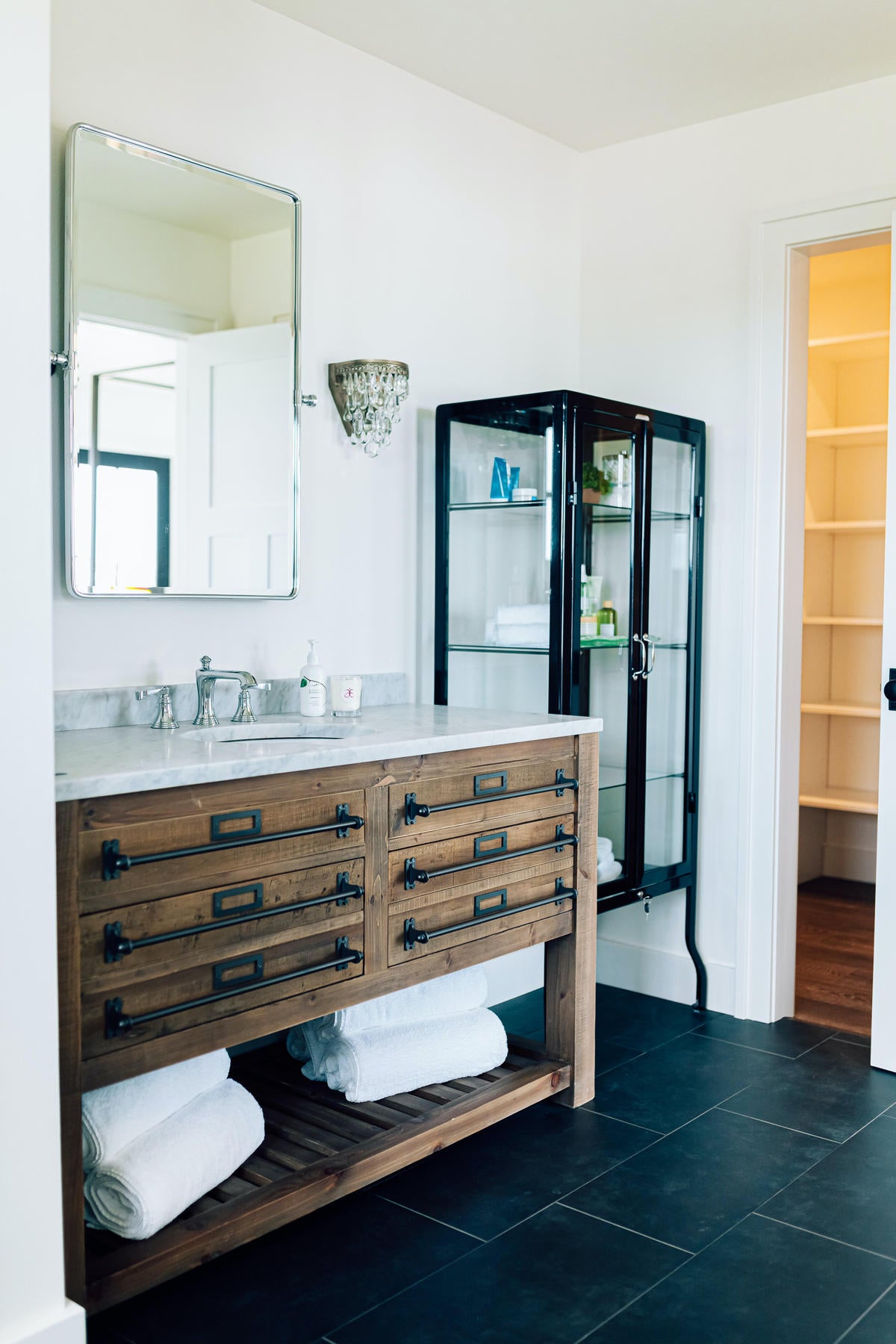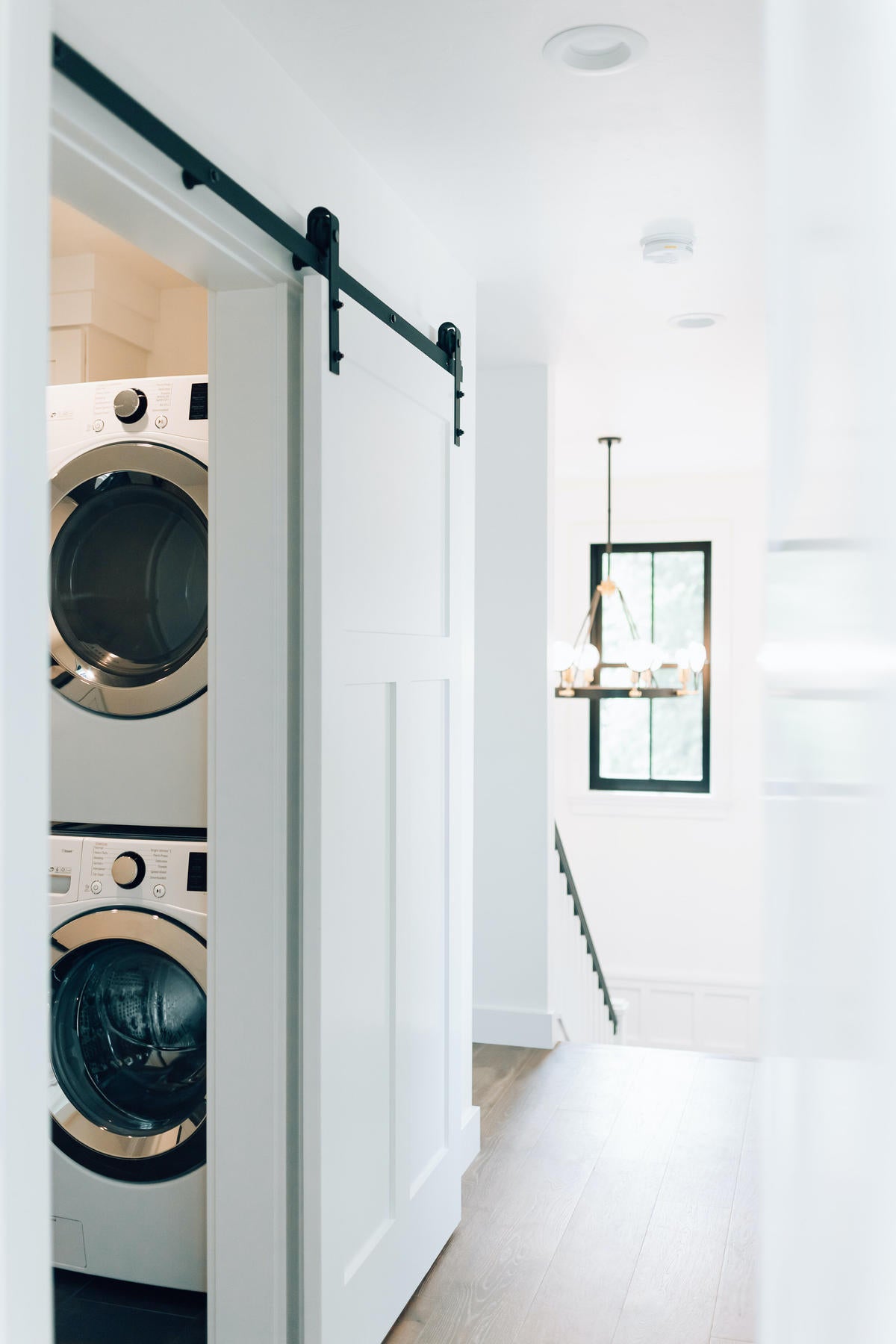 Do clients want different things now?
I don't know if things are different, but I've found that clients are definitely interested in updating things now that they are at home. I'm working with a customer who wants a screened porch with a fireplace because she wants to enjoy her backyard more. Maybe that's part of COVID and not traveling—trying to enjoy outdoor space and just being at home.
I also have some clients that have decided they need new window treatments, and a couple other clients are doing bathroom and kitchen renovations with the idea that they're going to want to sell their homes and downsize. People are saying, "We have been talking about some of these upgrades for a while. Now's probably a good time to do it." Or they realize that they're going to be retiring soon and they need to update their home to be able to sell and move on to something else.
How many projects are you typically working on at one time?
Typically four to six at a time, but they're all different. Right now, one client would like just some new drapery in her living room and dining room; another project is being the designer and contractor to renovate a master bathroom. I also met with a lady today who wants to just get a new countertop and backsplash and refinish her kitchen cabinets. But in general, four to six projects is a good number for me to stay busy and be able to manage it on my own.
And how long do each of those projects typically take?
So, like this master bathroom, I'm anticipating about a month and a half from start to finish. For the screened-in porch with the fireplace, that could be maybe a two-month project. ... Now, with the returning customer that's looking to do it again, that could certainly be a year, year-and-a-half project as far as working with the builder from the ground up and then making selections. It may be even a two-year process. It just kind of depends.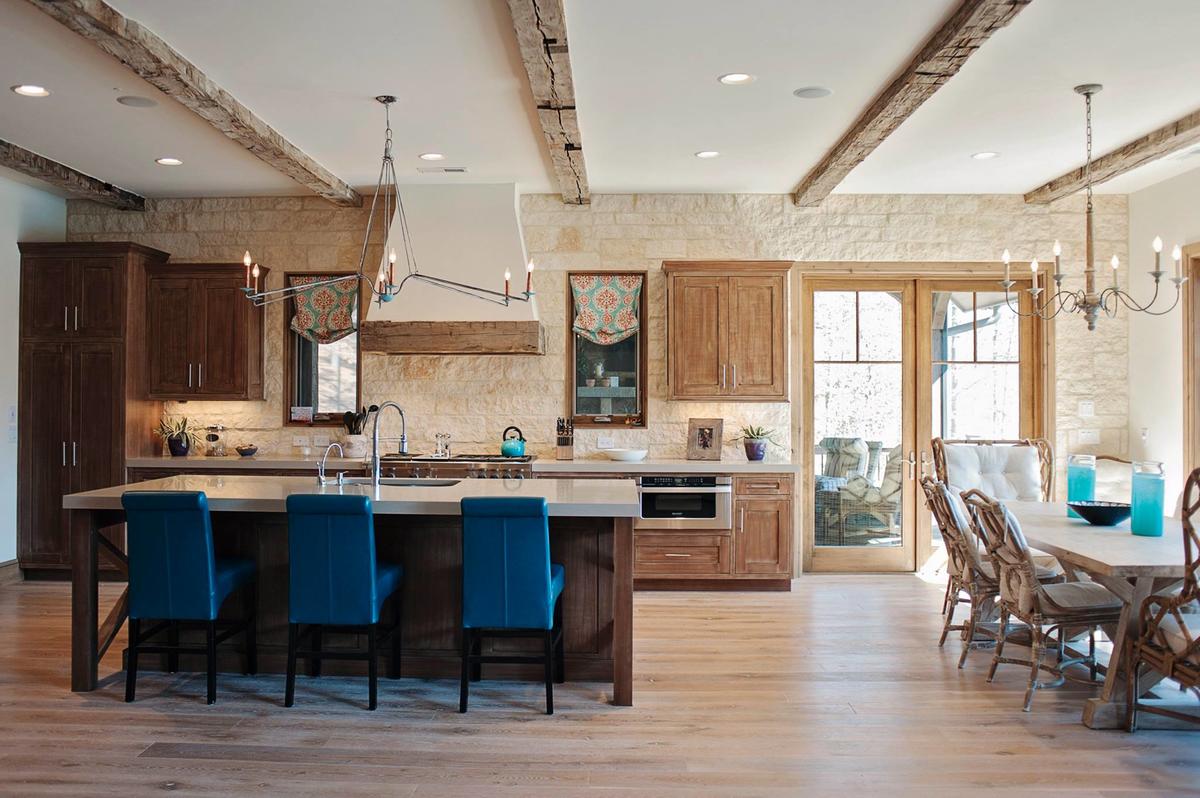 Courtesy of Lindsay Carmody Interiors
How do you decide what you say yes to?
I guess I've never had to turn down anything. I don't know if that's good or bad. Some designers out there have a certain design look that they focus on, but my goal is to have a mix of different clients as far as style and taste. Yes, I have my own particular style in my own home, but really what excites me is just trying to do something different each time. It's hard for me to turn down any job.
As a funny example, I just finished working on a fraternity. Never in a million years would I have ever thought I'd be designing a fraternity! The job came through a builder about two years ago, and I think it just challenges me. There truly isn't a job that I've turned down. I've always just said, "Well, let's take a look."
Where do you see the most opportunity to grow?
I just want to continue to learn and try and push clients to do something that's more cutting-edge than what has been going on. That can be hard to do sometimes—because we're not close to a major city like New York or Chicago, it's not as easy for people to see those things. So, [my goal is to] learn to comfortably get clients to naturally trust me and [to implement] what I'm learning as a designer.
How do you help people uncover what their kind of aesthetic is?
I don't like to come into a client's house and say, "Well, all of this needs to change." It's definitely [about] trying to say, "Well, hey, we need to work with what you currently have," and then trying to mesh that together. I first say, "What is your main goal?" For this one kitchen, for example, my client said, "To brighten it up." But the trick is to brighten it up—but not [to the point] where it's so drastic in comparison to the rest of the house. So we talked about ways we could make things lighter but still tie [the design] in with what she already had.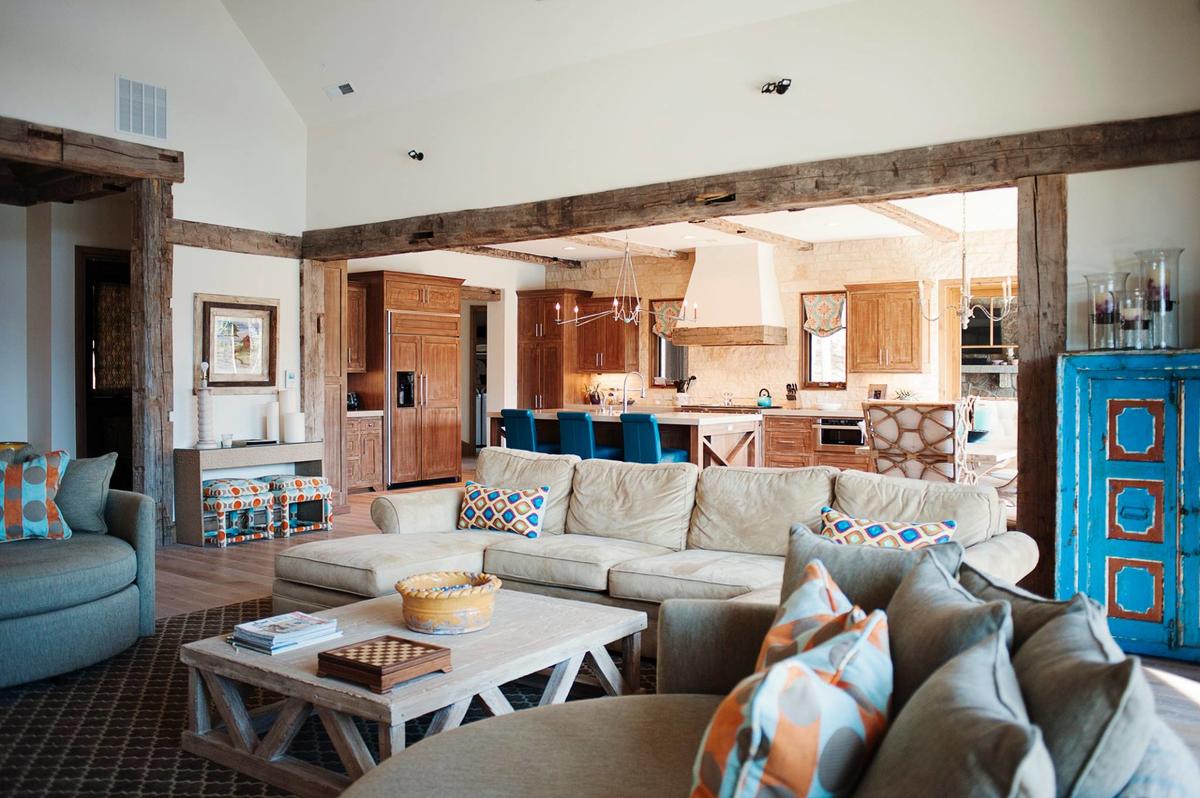 Courtesy of Lindsay Carmody Interiors
On the budget and billing side, how do you approach those money conversations with clients?
There are times when I do say, "Do you have a budget in your mind?" or "Do you have an idea of what this will cost?" Some clients will say, "Yes, I have a budget," and others will say, "I truly don't know what this will cost." I think a lot of times, people truly don't know what it would cost to have custom drapery or how much fabric costs a yard.
Are people coming to you with the right budget earmarked? Is that a hurdle, typically, or has that been pretty workable?
That has been pretty workable here in Sioux Falls. On certain jobs, we may have to scale back or say, "OK, let's see if we can find something that's similar but costs less and still looks great." Or we do things in stages. But it's kind of a rare situation where I'm not moving forward with a customer on some things that they've discussed.
What's your biggest challenge at the moment?
I've been lucky [to get new business by] word of mouth, [but] what I struggle with when it is slow is marketing. I wish I learned a little bit more of how to market [myself] and get people to know who [I am] are and what [I] do. I'm constantly struggling with that: Is it social media? Is it constantly posting? Or is it once a job is complete, making sure you have great photos to put on your website? Is it trying to get to know other builders? Is it trying to be a member of the Chamber of Commerce, or is it mingling more? Which, obviously, is even harder now with COVID. So, the marketing is [a consistent challenge].
What's keeping you inspired right now?
I'm addicted to Pinterest and seeing what's out there. I'm gravitating a lot toward designers that are mixing things. I love looking at kitchen designs [and] colors—things like the latest trends and paint colors for cabinets.
I truly feel very blessed to say that I love what I do, and I know that there are a lot of people working jobs [where they] can't say that. It does have its challenges of being self-employed and [not knowing] when the next job is going to come in, but then it always seems to work out, and then there's some new, exciting things to be a part of. It's never the same thing again, and that's what's so exciting about it—it's always changing.
To learn more about Lindsay Carmody, visit her website or find her on Instagram.