The 50 States Project is a series of candid conversations with interior designers across the country about how they've built their businesses. This week, Glen Ellyn, Illinois–based designer Alessia Zanchi Loffredo of reDesign Home tells us how she parlayed a childhood and an education in Rome into a successful American design career, how she spots the potential in even the most "hopeless" spaces, and why her idea of career success means staying small, flexible and low-stress.
Did you always want to be a designer?
Even when I was very young, I always had a passion for drawings and drafting. My dad went to school to become a drafter, so I gained an interest in technical drawings—[which worked out because] I was a little less successful with my artistic drawing, anyway. I'm the oldest of three, and my middle sister is completely different—she's the artist—and I knew early on that we were drawn to different things. I gravitated toward something that was attached to logic, or that had an explanation.
I grew up in Rome, where you can learn from everything you see if you're interested in the scale of things or history. But also, growing up in Italy is different than in the U.S. because when you're 13—so, in eighth grade—you have to decide your path. That's when you select what type of high school you want to go to—there are a million different types of high schools with specific curriculums that can prepare you to continue in college if you want to, or, after your five years of high school, you can get your feet into the business world and start working as a professional. There was no curriculum related to interior design, but I decided to go into this surveying program, which meant I finished my five years with a degree that allowed me to be in a studio with architects and engineers, and be part of the overall aspects of design, not just interiors.
You'll notice that very famous Italian interior designers have a background in architecture. Only recently, maybe in the past 10 to 15 years, have they started college programs that are specific to interior design. By the time I was done with high school, I knew I didn't want to be an architect—it turns out it was too technical, and what I wanted was to play with textile and patterns and tile work and all the materials that go into an interior. So at that point, I decided to experiment and just start working.
What kind of job did you look for?
I was a surveyor, which is different than surveyors here—in Italy, you can design buildings, residential and commercial, up to three stories high. My first job was as a CAD drafter for three years in Rome.
I wanted to get experience at other studios, and then eventually get a license and open my own studio. I worked in commercial and residential, and those years helped me to understand that I really love the residential side. But the job [market] in Italy was not very secure, and I didn't see a career developing there. I didn't see opportunities. There was no future there. So I took advantage of having family here in the United States who actually knew people in the business—my uncle was a builder living outside of Detroit, and he knew other architects and builders, and he invited me to move to Michigan to see if I was able to get a job here and decide if I wanted to eventually go to college here. And that's how I came here in 2001, a little more than 20 years ago.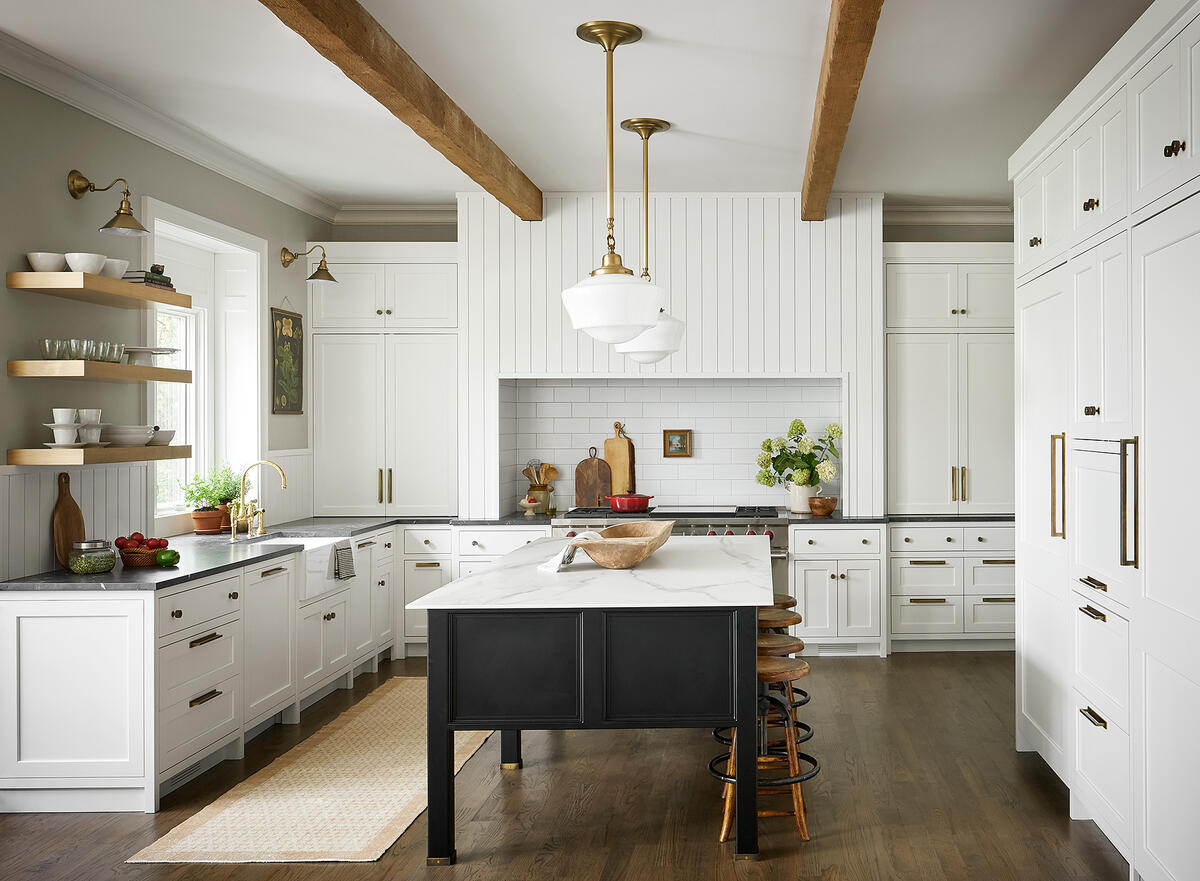 What was the job market like once you moved to Michigan?
When I first came here, I knew very little English. I had visited my family in Michigan for three months in 1998 just to see. I didn't work, I just took English classes. And after those three months, I was like, "Yeah, I'm out of here." But my uncle told me to come and try again now that I had work experience.
I interviewed with an architect who needed [help with] CAD work. CAD was still something of a new thing back in the late 1990s, but I was lucky enough to have gone to a school when I was 14 where I was put in front of a computer doing CAD. And I enjoyed it. So that was my first job—and truthfully, I couldn't really do much more because I didn't know the language, so it was impossible for me to be in front of people and talk, or to follow a conversation on a job site.
It was very hard to learn a language, and to acclimate to a new culture—because American culture is very different from Italian culture, especially in the timing and the way you schedule your day. The priorities might be the same, but life is lived in a different way here in the States. So it was a lot of work to adjust. When I first moved here, that architect [I worked for] also recommended that I take night classes to get either a builder license or to become a real-estate agent, because they both give you the base of what the codes are for constructions and residential. That helped me quite a bit with learning the lingo of the new field. I remember being very quiet the whole time and just observing people, even the way they were moving, because truthfully, I wasn't really understanding what the teacher was saying most of the time—they were talking so fast and using words that I didn't know. The first few months here, I always had a migraine. I remember one of my cousins kept saying, "I bet you have a migraine because your brain is working double the amount"—I was still thinking in Italian but I had to learn in English. And the measuring system too—[switching from the metric system to the imperial system] was quite challenging. I just couldn't understand. I'm like, "OK, 12 inches. What is 12 inches?"
I have learned so much from doing CAD drawings and from sketching on-site. In the beginning, I didn't know how to communicate with words very well, so I had to show what was in my head somehow and I was sketching nonstop. This is something I do nowadays, too. If I'm in a meeting and I can't think of the right word, I'm like, "Wait, give me a piece of paper." And then everybody's like, "Oh, OK."
That sounds very isolating in a lot of ways.
It was. After two years, I had made no friends. Working for a studio was great, but I was working remotely from the basement of my uncle's house all day, and sometimes all night, too, because I didn't have much else to do. I had started doing contract work for builders who were in the middle of developing a big subdivision—100 homes or more. They had people who had put money down to build these homes, and they needed drawings and blueprints, so I was putting together brochures with layouts that people could pick from before building.
After September 11, things started to slow down—we all know how the economy went—but I kept finding [work]. I stumbled into opportunities. I made the switch to commercial because everything residential was put on a halt. I started working in person for this firm [called CubellisMarco] that was doing a lot of college bookstores and grocery stores. I was still working as a CAD drafter, and they would pair me with the other designers on staff to develop bigger concepts. I was part of creating mood boards and selecting finishes—I wasn't the one to approve anything, but we were providing the draft of a project to the senior designer [for approval]. I was with them for about three years. Toward the end of my time there, we also did some restaurants, and I did enjoy it, but I knew in the back of my head that residential was really my thing.
By then, things were changing for me personally. I had married my husband; we knew we wanted to have children; and I started to want a job that was a nine-to-five type of thing, versus long hours at the studio.
How did you pivot?
I started working for a tile showroom [in Livonia, Michigan, called] Virginia Tile—it is still around, though the owners have changed. The company had the best trainer ever, a lady named Carol who knew so much about tiles and natural stone, porcelain and ceramics. In order to work the floor there as a consultant, you had to go through four months of training with her. It was very intense, but it was the best. Once you were on the floor, you knew the answer to every technical question about the product.

That was the job that taught me that I can be in front of people. Yes, I have an accent, and my English is not perfect, but they can understand me. I know I can do this. I gained a lot of self-confidence with that job. In the year I was there, I grew a ton personally. The only reason I left was [because] my father got sick, and I ended up going back and forth a lot to Rome to spend time with him before he passed. I knew I couldn't work with that type of schedule.
Something clicked after that. By then, we had two children under 5 and another one on the way, when I said to my husband, "I really want to open my studio." Sarah Coscarelli, a designer who I had met at [CubellisMarco], was in a similar place at that time. She also had three children and was like, "I want to do it. I want to be a designer and put what I've learned into my work." So we decided to start reDesign Home together in Detroit in 2011.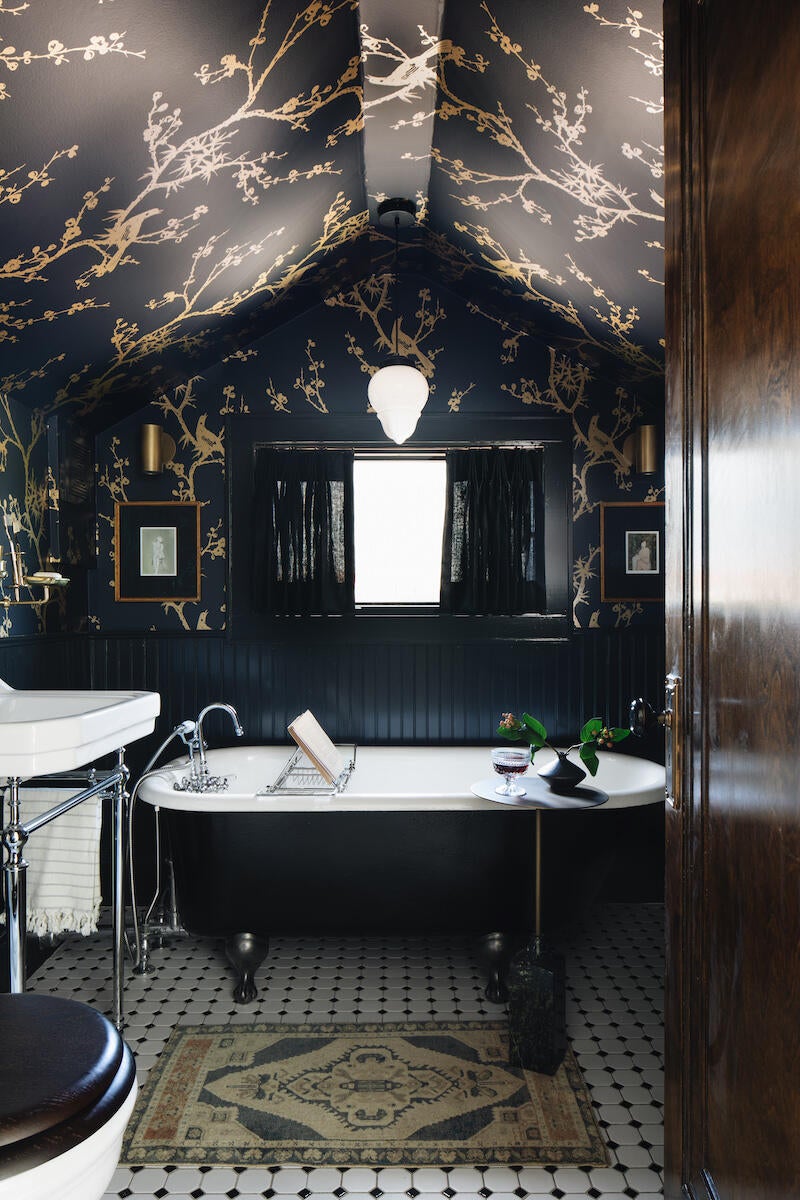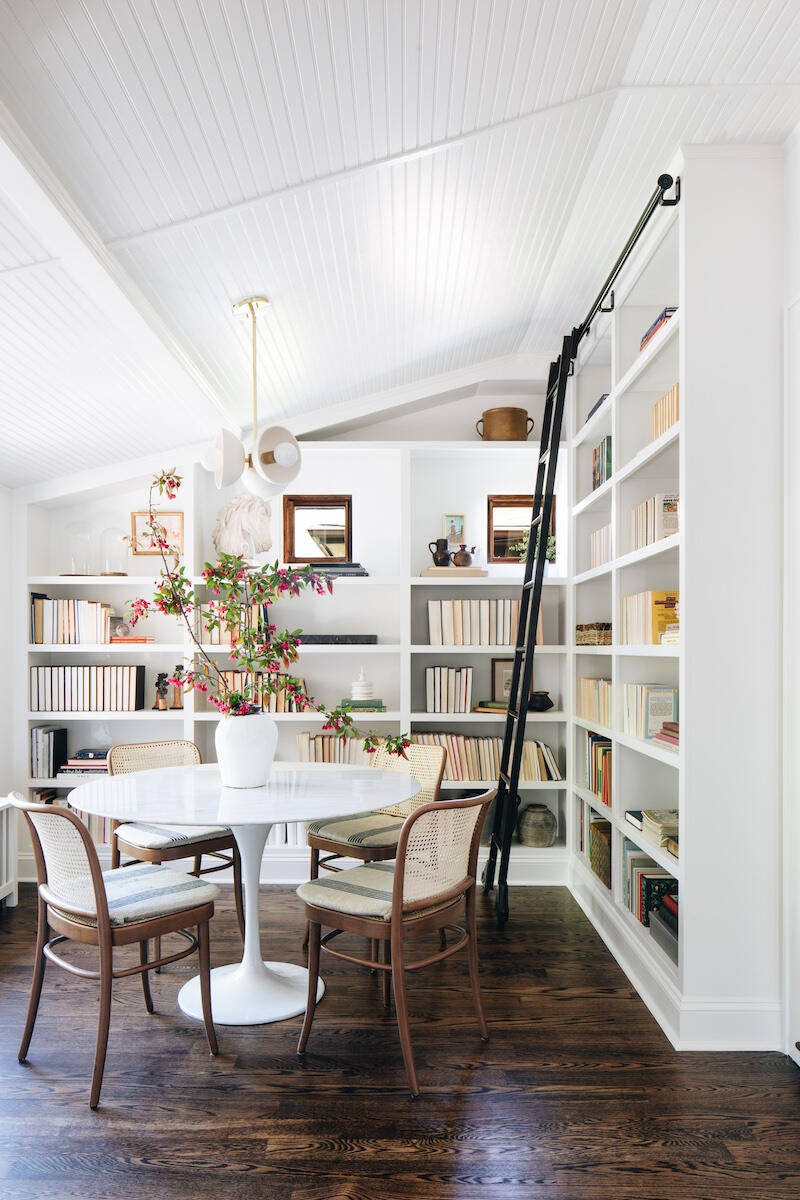 What were those early days like?
We both had little kids and needed family close by to help out, so we knew our process was going to be slow and steady. And we were OK with compromising [in order to do] the work and be with our kids—fewer jobs and smaller opportunities, but we were doing what we loved.
When we first started, it felt a bit more casual. We didn't set specific goals right away—we were more focused on growing our families and being with the kids, so although we spent a lot of time working, it was also not our priority at first. And then the kids grow, so you start having more time, and you realize you can actually have five clients instead of three. We can implement this type of software in our projects. We can create a library of finish samples that we like to use.
Then, a few years after we opened reDesign's doors, my husband needed to move for work, so we relocated to Chicago. We've been here since 2015.
What did that mean for your firm and partnership?
It shifted quite a bit. When [Sarah and I] were both in Michigan, if we had three clients, we were both working with three clients. When the move happened, we were really on our own, and we had to figure out how to make it work logistically. It was almost like reinventing the two studios, because we were in charge of everything on our own—we both started catering to clients that were in our respective local communities. We still bounce ideas off [one another] if we're stuck on something; we still do work trips together; and we still have good memories. So we're still a unit, but we're running two different offices.
How intertwined are your and Sarah's businesses today?
At this point, it's mostly the branding piece. We don't share accounts—those are separate, because of the experiences we were having procuring things and not getting the right thing at the right place.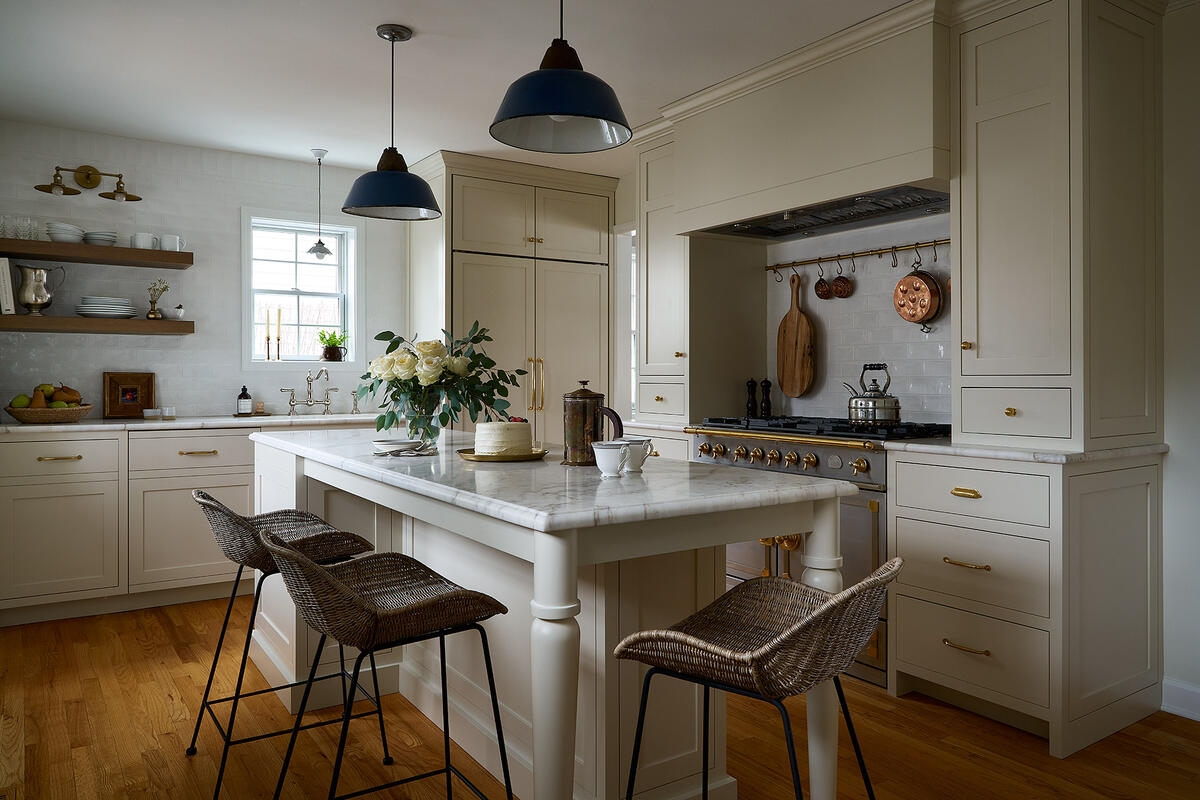 Is it still just you in Chicago, or have you built a team around you?
My team is mostly remote. I had hired an assistant right before COVID hit, so even though she had to go through what was not a "normal" training, she was with me for almost three years before stepping away this summer. It was great to have additional help, but I also realized how many things I could outsource in different ways. So instead of having a staff at the studio, I outsource a part of the drafting and renderings, all of the bookkeeping and procurement. That helped me gain time to actually spend with my client, which I was starting to not have [enough of] because my plate was too full. And then my sister comes to Chicago from Detroit when a project is completed and helps me with the styling. She also assists me with my e-commerce shop and [procuring] the vintage items.
You said your plate feels less full. What has that changed for you?
I'm more available than I was a year or two ago, for sure. That's also because I was usually balancing about 10 projects at a time, but this year, I cut that down to about five.
Truthfully, I kind of battled at first with the fact that I'm a small entity, especially in a city like Chicago, where there are companies that have 20 designers on staff or even more. But I feel that that number doesn't necessarily relate to a successful or happy business. If I had 20 designers on staff, I would be so stressed out and not enjoy what I do. And so I think [that realization] came in time, with growing and maturing. I'm over this [idea of the] American dream [being about] making it big [only] if you have a huge company. I love the fact that I'm small; I can open and close whenever I want. I'm very selective with the people who I work with and the scope of projects I work on. Like [this] Sunday, I'm going to leave for two weeks to go back to Italy and it's OK. I don't have to worry about it.
How do you position that for clients? Do they just know that you won't be available?
Nowadays, we're always on our phone and email. I use a platform for everybody's project, so I can update the calendar and let them know what's happening for their projects on a daily or weekly basis. We're always connected. So even if I'm on the other side of the world, it really doesn't matter. The one thing we cannot do is meet in person—so for 10 days, we're not going to schedule any meetings. But I have a furniture delivery and install [along with] styling scheduled for a client in Chicago on Friday, and I'm hoping to meet with another client to select some finishes on Thursday [before I leave town].
My other projects are all in different phases—one might be under construction while another is still in review mode; I'm putting together procurements for one and collecting all the quotes for the design scope for another. I will never be able to leave town if I [limit travel based on my work] schedule, so it's a matter of juggling. And when these people hire me, they know who I am and they know what my priorities are, and they know that they're part of my priorities. I think it's just a matter of being upfront and being organized. And I think it's doable.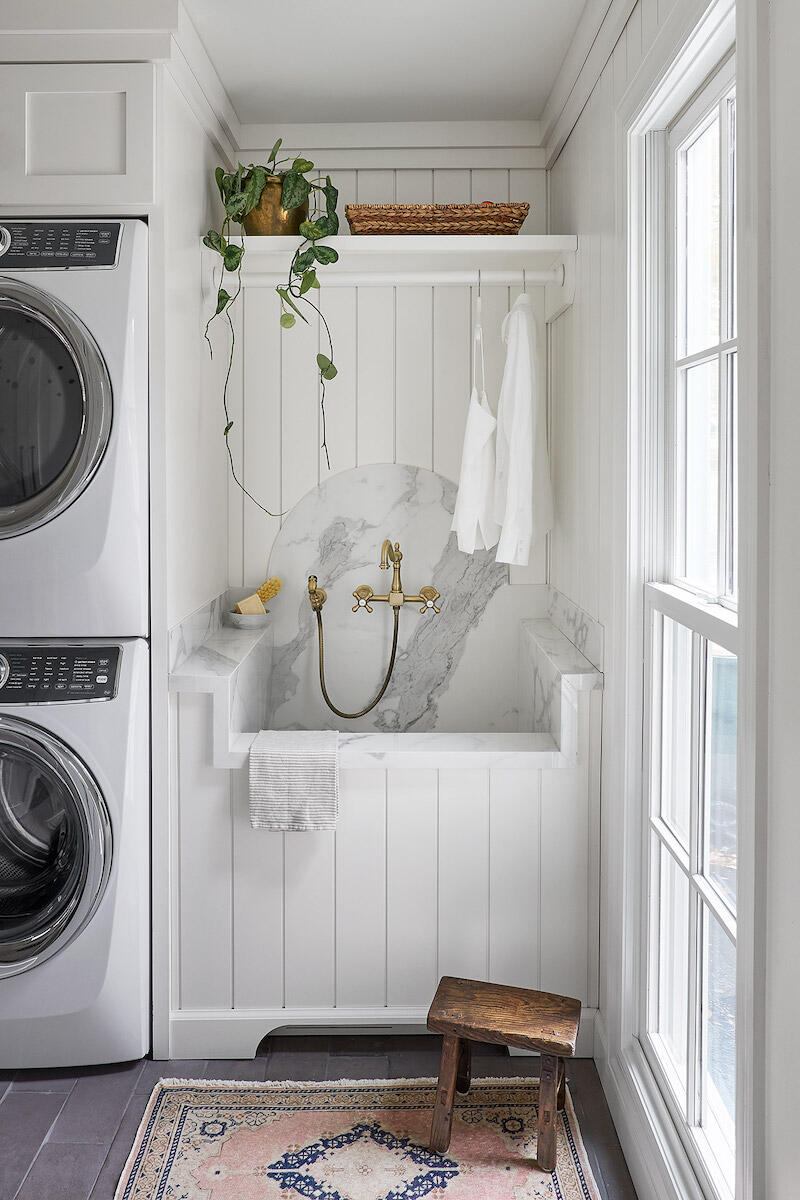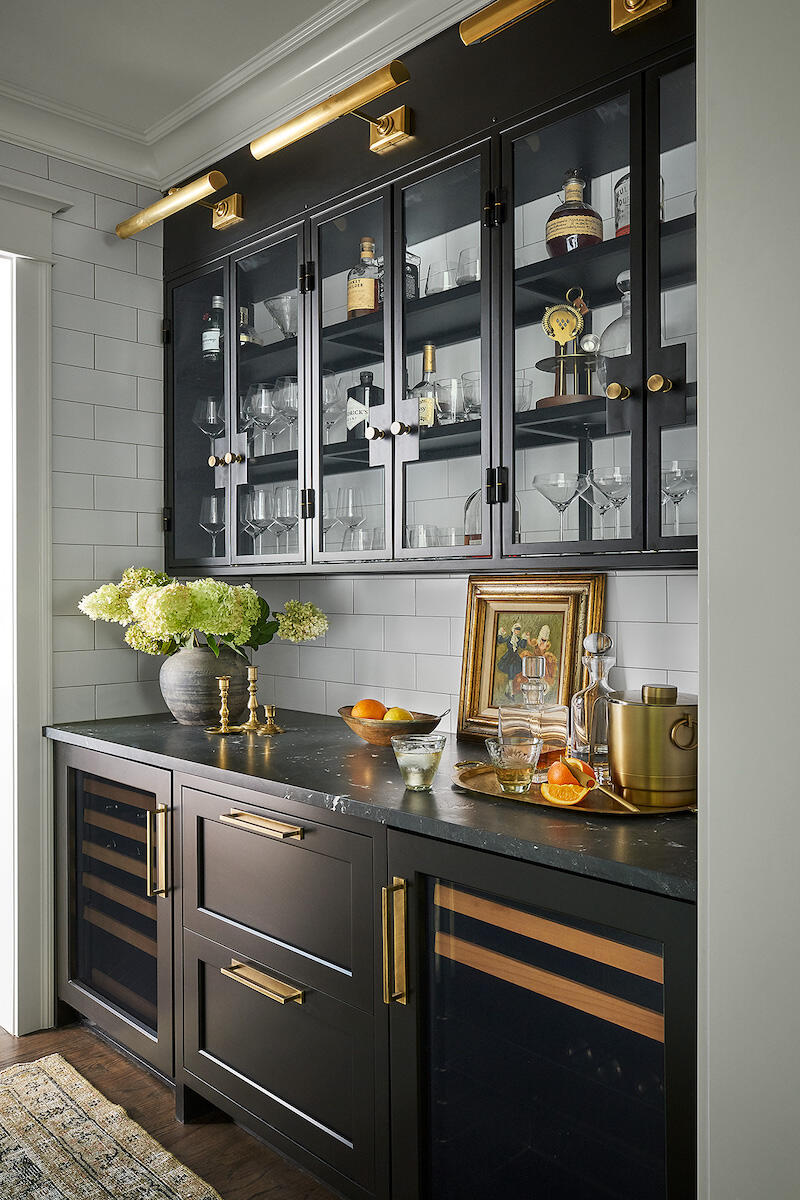 What kind of clients are you looking for?
People sometimes have to wait if they want to work with me. I don't want to put myself under the pressure of starting right away because I know my timing. I know I don't want to neglect clients who want to spend time with me and have me as a resource. That's why they hire me. That is the part I like the most, actually: going over the design with the homeowners and developing the concept. It might be my vision, but it will reflect what they really want in their home.
I think my ideal client is somebody who trusts me as a professional, and trusts my vision of a space. That comes with time. Between social media and my portfolio, I try my best to show how my brain works. You show me a space that needs help; you give me a wish list and a list of issues that you have with the current space; and then I create what I think will deliver what you need. But there are times when I've met clients who said they were OK with the process, but then they always object to things, especially things that they haven't seen on a Pinterest board a million times.
Because there's comfort in familiarity?
I've noticed that a lot of big-name designers are actually very repetitive in their designs. To me, that doesn't serve the purpose of being a designer, because a designer is somebody who puts creativity into place by trying to problem-solve, but also make something beautiful that doesn't necessarily repeat. Plus, I work with people who live next door to one another, so I will never be able to replicate things and have the whole neighborhood look the same, you know? It just defeats the purpose of hiring a designer.
Everybody comes from a different story or background. Mine has allowed me to be comfortable where I am, at this point, after 20-some years in this career. I like to know that if I collaborate with a client, this client will trust that I know what I'm doing. I'm going to show you the way to reach your goal—and also educate you [on whether the goal is] possible or not, and if it's possible, there is a price tag on anything you do. So this would be this price, or that option will be that price. I don't force things on clients. I am not the type of designer to impose. I like to give options, but within clients' best interests. So that's the ideal client—and then if they have a cottage home or an apartment in a high-rise or a beach house, it doesn't matter because anything excites me. You can get me into any place that looks like there is no hope, and I can do something about that no matter what. That's the challenge. That's the part I like about my work: In every project, there's potential. It could be amazing.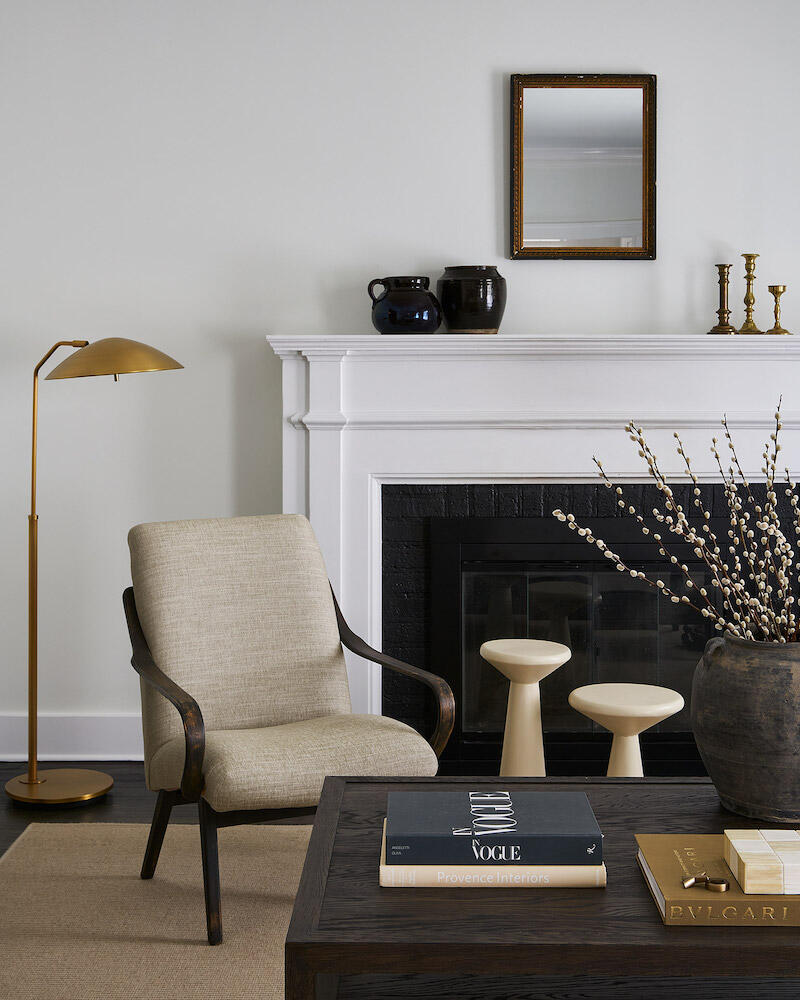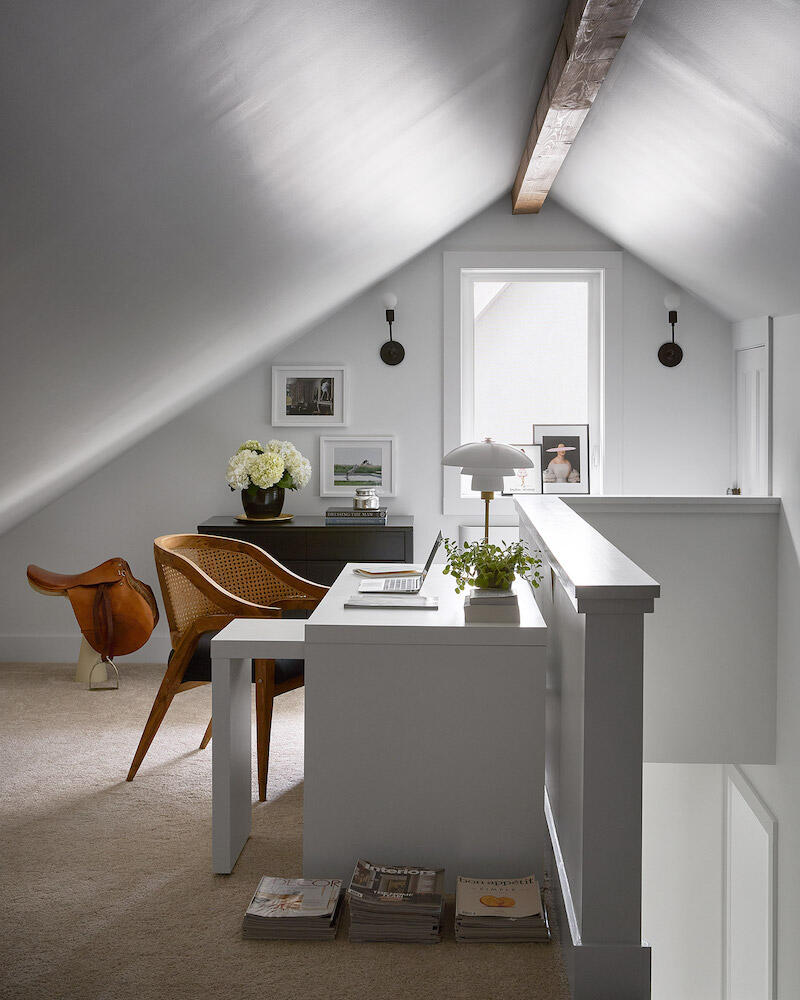 How have you approached billing for your design work?
I always start with a 20-minute intro call, which allows me to understand if we could be a fit. Truthfully, it's something that can be realized within a few minutes of chatting. But there are also people who might have not done a renovation or built a home before, so they're not very knowledgeable about cost. They might have an idea of how much they want to spend, but it might not necessarily fit with the reality. So in that 20 minutes, I have no issue saying to a client, "Look, that price point to me would allow you to do A, B and C, but not D and E."
The second step is the initial consultation. I have a fee for that meeting, which is why I introduced the 20-minute intro call—because if somebody is not willing to pay for an initial consultation, I don't think they see the value in what I can bring to the table. That consultation is when I actually see in person the space that needs to be remodeled, or blueprints that show the new build coming up. We can discuss scope and goals, and probably a little bit more about the budget. This is also when I show clients how they will be charged and how the process works. After that initial consultation, the potential client will receive an estimate where everything is detailed: a design fee, which is a cost to create the design concept and select all the finishes; site visits and additional meetings, which are all billable hours that are not included in that interior design fee; and finally, the styling.
We also cover the procurement for any furniture and decor, decorative lighting, knobs, cabinets—anything you can think of that doesn't include construction material—reDesign Home will purchase that on behalf of the client and make sure it arrives on-site at the right time. That procurement part is a big part of our work, and sometimes it is not seen as helpful—for homeowners, it's just an add-on to the cost. But our goal is to never exceed the retail cost of a product, and the beneficial part is that if something is broken, or if something is out of stock, we will handle it on behalf of the client—all of the conversations with customer service and shipping representatives—and take care of freight and white-glove delivery. A lot of clients are hesitant [about the procurement fee] at first, but then they see the results.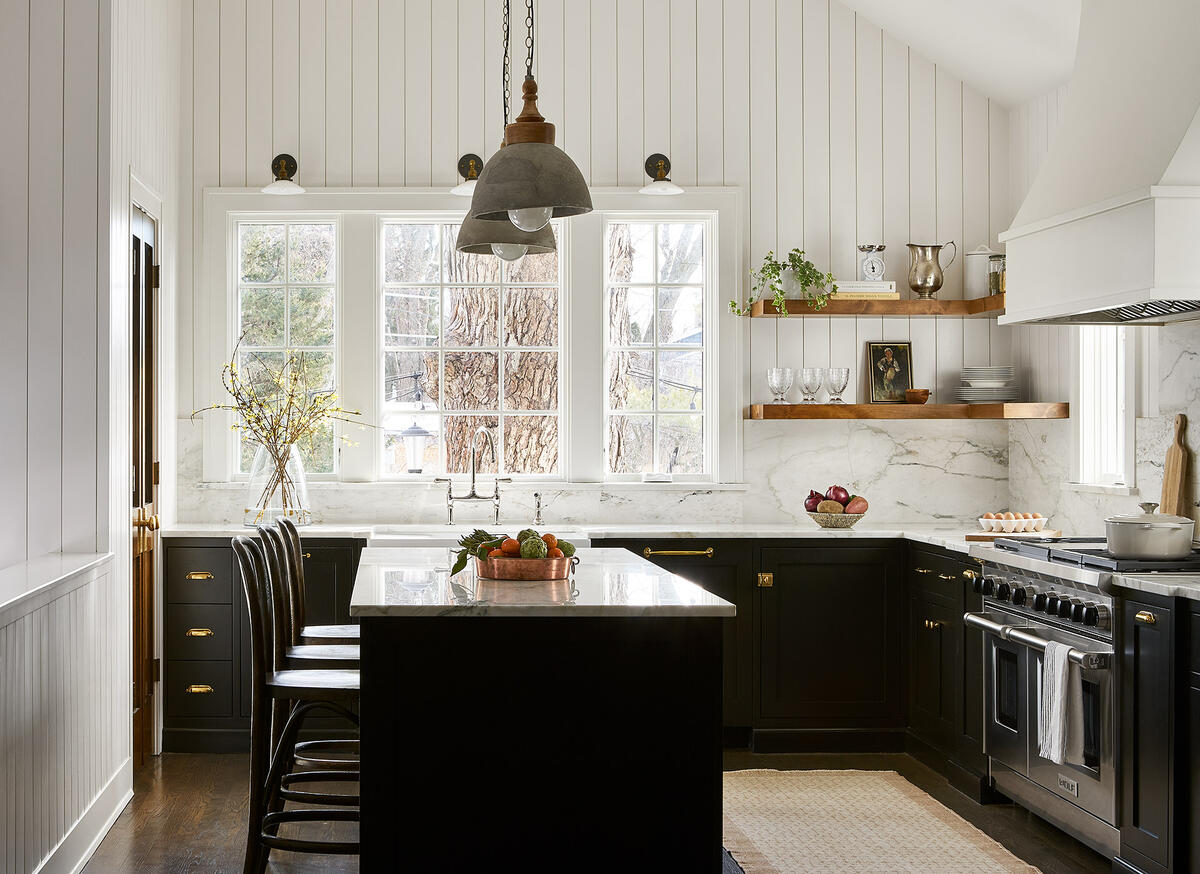 How did you start to rebuild your business when you moved to Chicago?
I was starting over completely. I can't hide the fact that I had many cries over it. After being in Michigan for 15 years, I finally felt content—I felt that Michigan was home. It wasn't just the move [that was hard], it was [losing] that sense of comfort. I don't know if it's because I was older or because I had little kids, or probably because of the business too, but I was concerned—like, "I don't think I can do this again." It was easy-peasy to go from Rome to Michigan, somehow, compared to going from Michigan to Illinois. I just didn't feel so flexible, somehow. But of course, it was important for my husband and his career, so we did the move. Initially, I was driving back to Michigan [periodically] to look over some projects that I was working on with Sarah. She knew how stressed out I was at that time, so she was like, "You work on adjusting, I'll handle things here and we'll make things work." If it wasn't for her, I probably would have quit completely.
The relocation company [we worked with through my husband's company] suggested that we move to the suburbs because we had three little children, and that made me upset too—I had thought that finally, after so many years, I could live in a city again. But somehow, we ended up in Glen Ellyn, and like [it had been in Michigan] many years before, it was kind of isolating—not knowing people, or meeting people through school because of the kids, but nothing in relation to work. I kept doing the trips back and forth for almost a year, just popping in, and Sarah was moving forward with projects that I wasn't involved in because I wasn't there all the time. We finally sat down to have a conversation about it, and I said, "OK, I'm going to try to focus on Illinois and see what we can come up with." A project in Palatine was the very first one to come about—that was the one that made me truly understand how important it is to trust your designer.
What was it about the project that taught that lesson?
I wasn't known around here, and [the client] found me through Houzz. I wasn't the first one she called—I was just the first one to say yes. I think I spent more time with that client than with my husband for a year and a half, and we grew to like and understand each other. In the beginning, we lined up on a lot of things, but we didn't always see eye to eye. As a result, her project took a long time. We finally got to a point where all she had left was a loft on the second floor—the landing area by the staircase—but she was having trouble visualizing what she wanted. I was getting really busy with other projects, but I said, "Look, I want to do this. We did the whole house, so I want to do this room too. But can you trust me?" And she said, "Yes, of course."
I designed that room within two days, picked everything, and she didn't say no to a single thing. That room was featured in the book by Rue magazine [Home with Rue: Style for Everyone] that was published last year, and the editor said on social media that it was one of her favorite rooms. Somehow, out of the 300 pages, it was that image, which I'm very flattered by. It was featured in other magazines, too. I'm very excited about the way it turned out, not only because of the attention it got, but also because [the client] said, "I trust you. Do your thing." And I did, and it turned out great.
So that was the first job. And little by little, I started to meet local vendors and showroom representatives—because the craziest thing is that although Michigan and Illinois are basically next to each other, they're not usually in the same territory. A lot of my reps that worked in Michigan cannot work in Illinois.
You had to create all new vendor partnerships, too?
Exactly. That was another big issue with Sarah and me having one company but two locations—we had so many instances where orders were sent to Michigan instead of here or vice versa. It was a headache. So the division of the two offices made it easier for us to track things—there is no confusion now.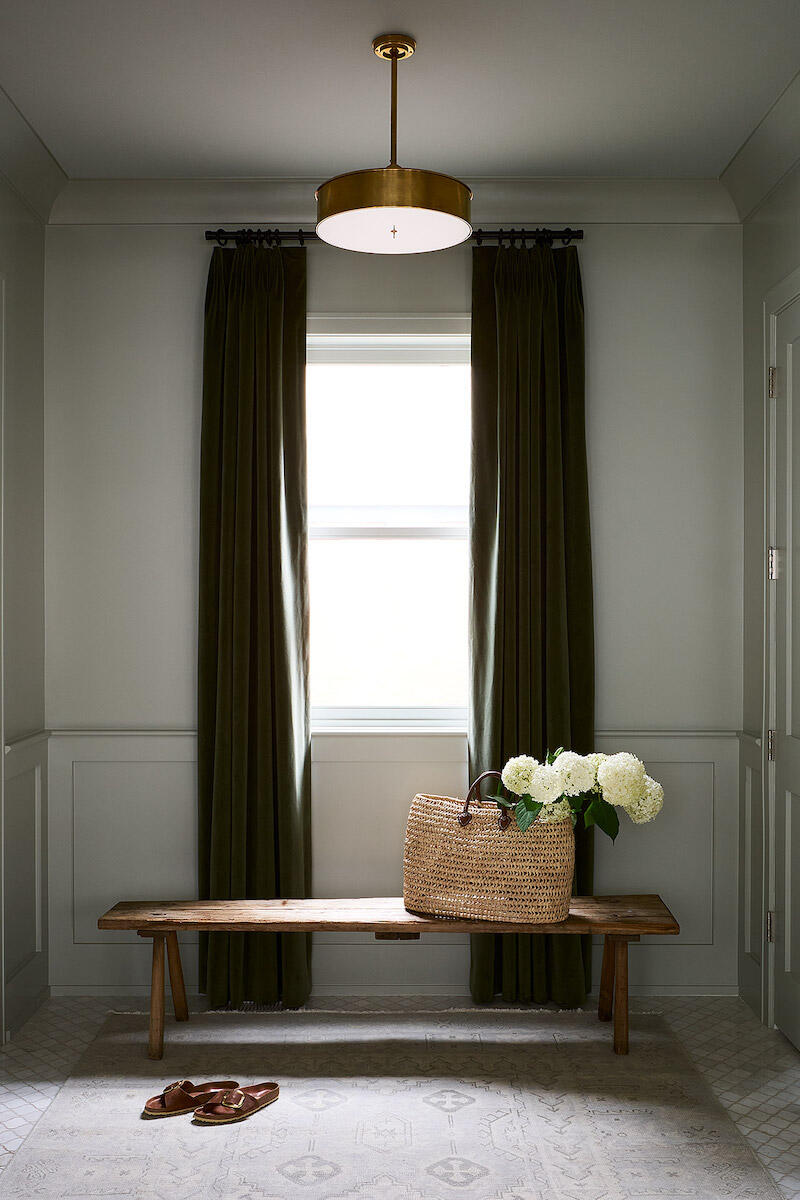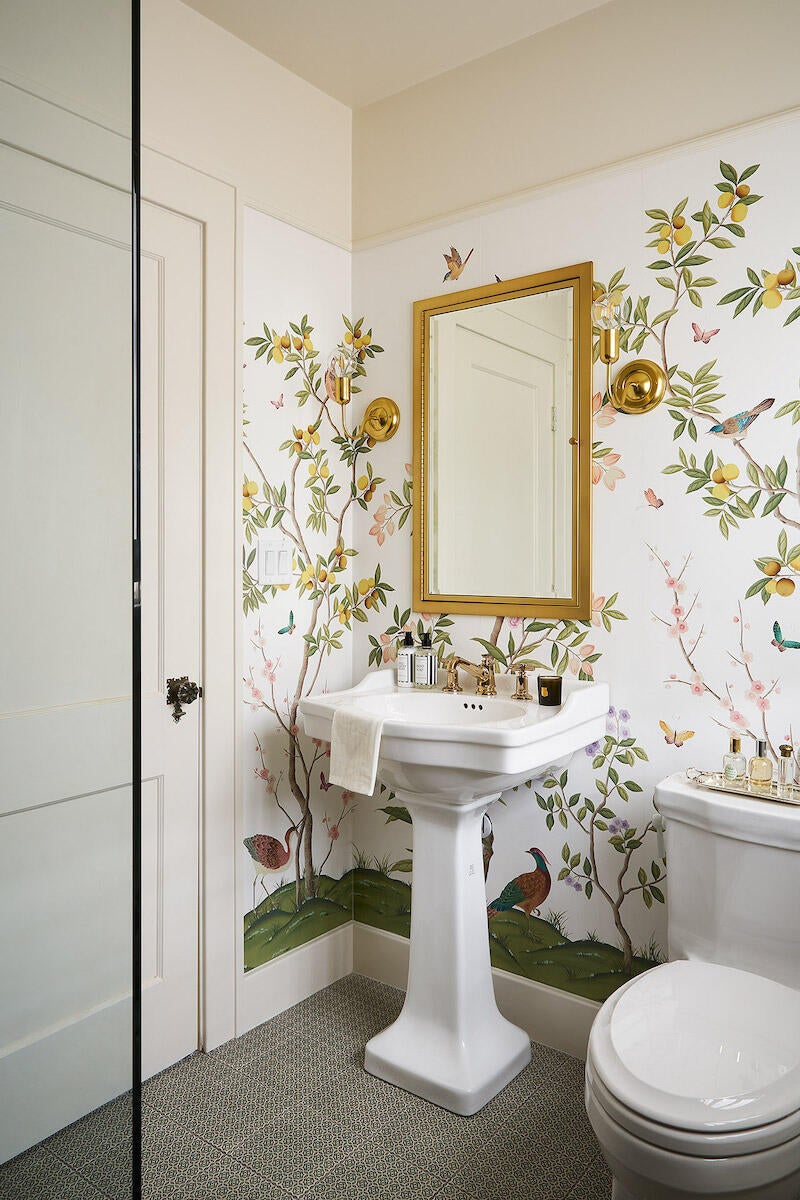 How did you grow the business after that first project?
I continued doing projects for local families, and I would photograph them to build a portfolio on social media. Those photos got a lot of attention, and I was often featured by other designers who had a big following. Within a few years, we were reaching about 35,000 followers—and then our Instagram account was hacked in January 2021, and they wiped the whole page. No images left, nothing. Within 24 hours, it was nothing.
That's terrible.
That was a big hit for us because we got a lot of our projects through Instagram, and overnight it went away. But there was really nothing I could do, so we started over with a new handle. Then, for some reason, Instagram froze the second account we started back in February 2022—but of course there's no one there to talk to, so you couldn't do anything about it. That's when Sarah and I each created our own handles—that way, if one of us gets frozen again, at least we have another one going. We've been doing that for about a year and a half now. I'm putting some time into it, but definitely not the way I did it before. I was kind of feeling defeated by the whole way that works.
That's very understandable.
I also don't love how interior design is featured through [social media platforms like Instagram], because it makes a good photographer or somebody who can style well look like an interior designer. But I don't think that a pretty photo is an explanation of what an interior designer does. You might get a first impression, but for me, our website is more important. We have collaborated for years with Anastasia Casey of IDCO Studio, who created this new site where you can land into the Chicago studio or the Detroit studio and experience what we're all about. We're about to refresh [the site] again and update a few things—especially Sarah, who has a few projects coming up that are quite large and are going to be beautiful. I have a few bigger projects to show what I can do, and that's how clients come to understand if I could be a good partner in their remodel or new build.

What is the biggest thing you wish you had known when you started the business?
When we started our company, we had zero money. We opened a bank account with the first check we got from a consultation with a client—we didn't want to ask for loans or have silent partners; we wanted to create our own thing. And for the first year or two, we really didn't pay ourselves a salary. We were just reinvesting in our business to build a website and take the initial professional photography. But if I could start all over again, I would invest some of the money we were making into hiring a bookkeeper and consultant to help us every month or couple of months with where to put the funds: how to keep track of things better, and where to reinvest in the business.
When you look back, were there opportunities to pay yourself more in those early years?
There's no doubt. Back then, if we knew we wanted to do a photo shoot, or go to High Point Market to source furniture, we would save the money and pretend we didn't have it, then pay taxes—and then if anything was left, we would have something. But now that I'm collaborating with a bookkeeping firm and procurement service, I see [more] value in it, because we set goals. It's almost like when I meet with a client: What are your goals? Let's see how we can achieve those goals. But [these professionals] do it with numbers instead of design.

What does success look like to you today?
I think success is a state of being. It's not necessarily having a huge company and hiring a lot of staff. To me, that is not success. An entrepreneurial person in this century gets tagged as successful based on numbers, but the feeling that would create inside of me would be stress and worry, and that, to me, cannot be a victory. Success is to be in my studio, work on the projects I'm curating for clients nowadays, and still feel that I can dream of something—meaning this job still gives me excitement. There are lows and highs, as with anything in life, but the work still excites me and makes me feel that what I've done, between sacrifices and achievements, was all worth it.

To learn more about Alessia Zanchi Loffredo, visit her website or find her on Instagram.