The 50 States Project is a series of candid conversations with interior designers across the country about how they've built their businesses. This week, Corvallis, Oregon–based designers Aymee Kuhlman and Molly Kidd tell us how they learned to divide and conquer to build a meaningful business, why they keep an execution designer on staff, and about their evolving vision for sustainability and product development.
Did either of you grow up wanting to be a designer, or seeing design as a career?
Molly Kidd: Yes, absolutely. We didn't have a ton of money when I was growing up, and my mom always jokes about how, for my eighth birthday, all I really wanted was this duvet cover from Pottery Barn. I still remember it—this pastel, floral duvet cover—and then I painted my walls to match in this beautiful sage green. I loved creating spaces from a young age, and I started with my room because that's what I could control.
I grew up with teachers—both of my parents were educators—so I went to school for interior design for my first year of college, then got talked into going into education to teach interiors in high schools, so I changed my major. As I was doing my student teaching, the home economics [curriculum] was changing completely and they got rid of interiors in schools. For me, it was like, "Well, then I don't want to teach." I didn't know what I wanted to do, but I knew that I loved people.
I had been active in [Christian youth group organization] Young Life in college, and I ended up going back to my school and leading that. My cousin was a well-known florist in the area, so I also studied under her for a while and was doing that on the side. I had also started a blog in college, back when blogs were first starting out and cool. That was really my creative outlet, where I could create this culture online with blogging friends. That's when Aymee approached me and was like, "Hey, have you thought about making this more of a business?" Because my brain is more [wired] to have fun and create beautiful things, not to think about how to actually make money or have systems.
What were you blogging about?
Kidd: The blog was called Urban Nester. It's completely deleted off the internet so nobody can find it because it's so embarrassing.
Aymee Kuhlman: It was good! I saw the potential.
Kidd: I was definitely growing something. It was a mix of lifestyle and my home—things that I would create, flowers I did, inspiration I found, styling and clothes, and a personal component blogging my wedding, my tablescapes and all of those things.
Aymee, what about you?
Kuhlman: I got my master's degree in teaching and taught for a few years. But originally, instead of going to college I wanted to be a hairdresser, because I love people and I love seeing the potential of, "OK, here's what you've got and here's how we can make it great." I was drawn to the potential of the before and after, and to making people feel good. And today, a big part of what Molly and I are doing is that: trying to create a feeling. We're trying to help people feel something intangible when they're at home, or when people come into the home.
I have three adult kids—they're 19, 21 and 22—so I was home for a while, then taught for a while. I also worked for Young Life, then I got my license in life coaching. And on the side, my husband and I were buying real estate and had been remodeling homes. I started to have friends asking if I could help them with their house. But for me, it was like, "Oh, my gosh, the hours that it takes …" I would do that a little bit but wouldn't ever get very far. You kind of touch your toe into it and you're like, "Wow, there's a lot to this."
One day, I was talking to Molly about her blog, and I was like, "Hey, have you ever thought about monetizing this on the side?" What I saw was more the lifestyle piece—the styling and the clothes. But Molly was like, "You know, of everything I do in my blog, what I really love is interiors." And I'm like, "Are you kidding me? No way." Because at the time, I had a friend who wanted me to help remodel her house. So I said, "What if we do a trial run with this friend together? We'll be really up front with the gal about her being a guinea pig—and any money we make on that project, we'll try to create a system and see how it goes." She's a hero in our story, this friend of ours who took a chance on us and let us try out our business on her. It's funny, because we didn't even know how the partnership would work. We always joke that we should have asked more questions. It's a good thing it worked out.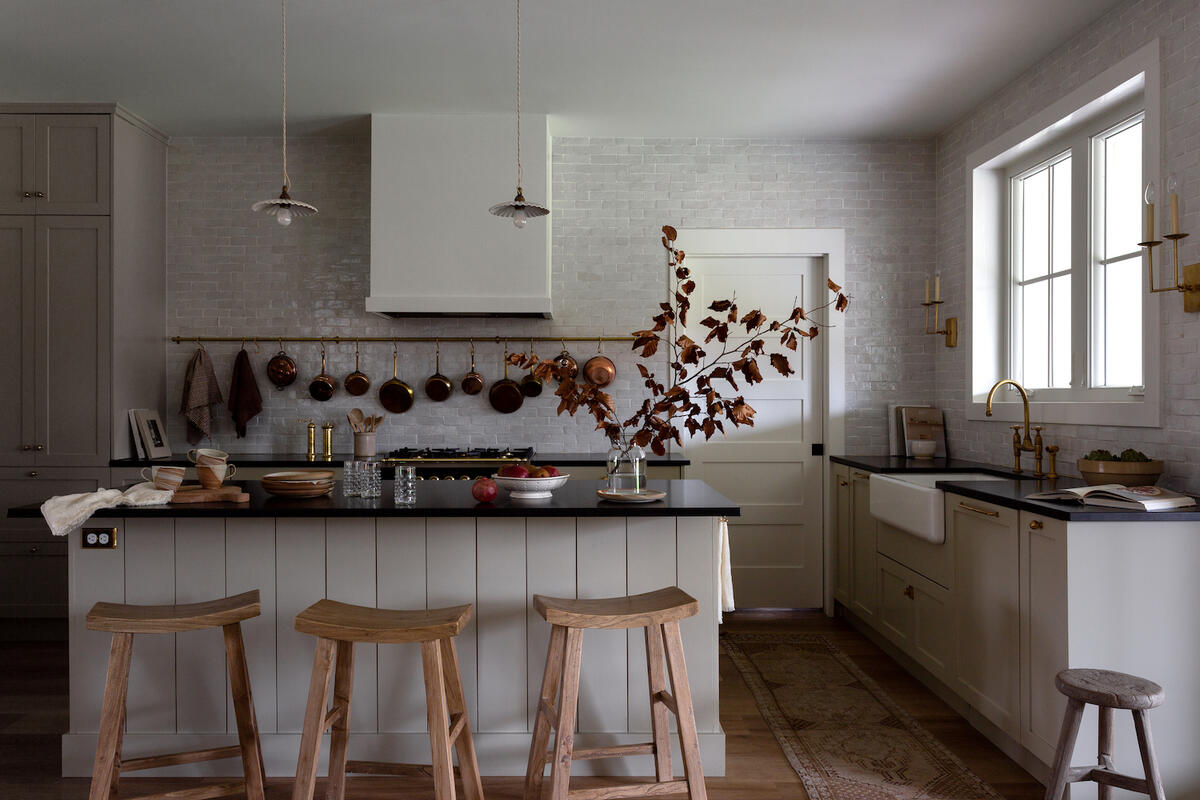 How did the two of you meet?
Kidd: We both did Young Life. When I went to Oregon State University I was really involved in Young Life on campus—and it met at Aymee's house once a week. A hundred-plus girls would show up to her house, and going into Aymee's house always just felt good. She's very hospitable, and I really loved connecting with her. One day, I asked, "Hey, will you mentor me? Can we hang out once a week and just talk life?"
Kuhlman: Mols was married at—20, right?
Kidd: Yeah, I was a child bride.
Kuhlman: She was in a different stage. She would have all these college buddies going to parties, but she was settled. She was just more mature, you know?
Kidd: But Aymee said no! She was like, "No, I don't have time for you."
Kuhlman: I'm sure I said it much nicer than that. I don't even remember you saying that, but I'm kind of proud of myself for holding a boundary, because I tend to not.
Kidd: I remember. She said no, and then finally, I don't know, she warmed up to me. We started hanging out—and then I basically took over her closet.
Kuhlman: My kids are like, "Boy, Mom, you started to pull your life together once you started hanging out with Molly." Even though we've got this huge age gap, we just became fast friends. It really wasn't really a mentor-mentee relationship, honestly. I'm just older.
Kidd: But you act younger. You're way more fun than me. When we travel, or when we have an install, Aymee's up way later. She can just hang way more than me. It works well.
Kuhlman: We joke that we're each other's work wife, but it does feel like a marriage, a partnership. Molly and I communicate a lot, really well. We trust each other, but we're still like, "Hey, I want to bring you in on this idea." Or, "What do you think if we move in this direction?" So much good comes out of having somebody equally invested, equally grinding, putting in the hours and bringing their A game. It's been hard, and there have been a lot of challenges, but our relationship has been such a grounding force.
How did you start to settle into working together?
Kuhlman: Molly took more of the lead on the design, and it was clear right away that is her superpower, while I've got the client relations, money, organization and business mind. I mean, we both have both, but we said, "Let's divide and conquer." That first project went super well, and we took that seed money and bought the name, got set up, got a bookkeeper and started taking clients.
Where did those early clients come from?
Kuhlman: We started with a lot of my friends and contacts in town. I'm almost 20 years older than Molly, so a lot more of my friends were in the financial position to say, "I'm ready to do this."
Kidd: It was a great yin and yang because Aymee's really well known in the community—people trust her, and she had relationships with the people who could afford it. And then I had already established this online presence that had visuals and a following. So right off the bat, it was pretty clear how we'd separate our roles. We're also pretty scrappy in terms of [combining revenue from] people who will pay for consultations and people online who are really bought in and will shop from links we post.
I'm so thankful to have a partner who takes care of the financials and the business side of things—who meets with our bookkeeper and really manages that. And it feels good to have a partner who really trusts me with the creative. Even before we were established, or had made a name for ourselves—or before any of our stuff was good—I just always felt like she really believed in me. It has never felt competitive between us. It has never felt like, "Oh, you're overstepping in my territory." I really trust Aymee in what she oversees and vice versa. I feel like that is incredibly rare and something that I'm just incredibly thankful to have.
For someone who does want to cultivate a partnership like yours, what are good things to hash out ahead of time?
Kidd: One thing is just to be up front in identifying your roles—and then, do you really trust that person? I've seen a lot of partnerships break or end in flames, and to me, [that happens when] people don't trust their business partner, or they aren't letting them lead in their area.
I also think it's important to talk through your business goals. If Aymee would've been like, "This is just a hobby for me," or, "I don't really want to see it grow," I think that would've been really challenging. Luckily, our goals are the same: We want to have an impact. We want to be one of the top five design firms in the country. But if you don't have the same goals and you just jump into business hoping you end up with the same goals … just really make sure that you are aligned there.
Kuhlman: It's a lot of [the same stuff] you're thinking about with a spouse. You're going to spend a lot of time together, so you want to enjoy each other. You want to communicate well. I like what you said about trust, for sure, and goals. And then just [outlining] your nonnegotiables. Molly and I are both really hard workers, but we're also not going to throw our families under the bus, and we support each other in that. We're just aligned—it's not one person working 80 hours and one person working 20.
It's not only the same goals, it's the same level of hustle to achieve them.
Kuhlman: Yes, yes. And we've both had seasons—Molly has had two babies during this time; I've had some family crises, and we'll be like, "I do not want to see you on your computer. Take a break, get out." We support each other in that. But that comes back to trust. We both are like, "Hey, I don't want to put anything more on you." But then we're also like, "I can carry your load right now. You have so much going on. Let me help you."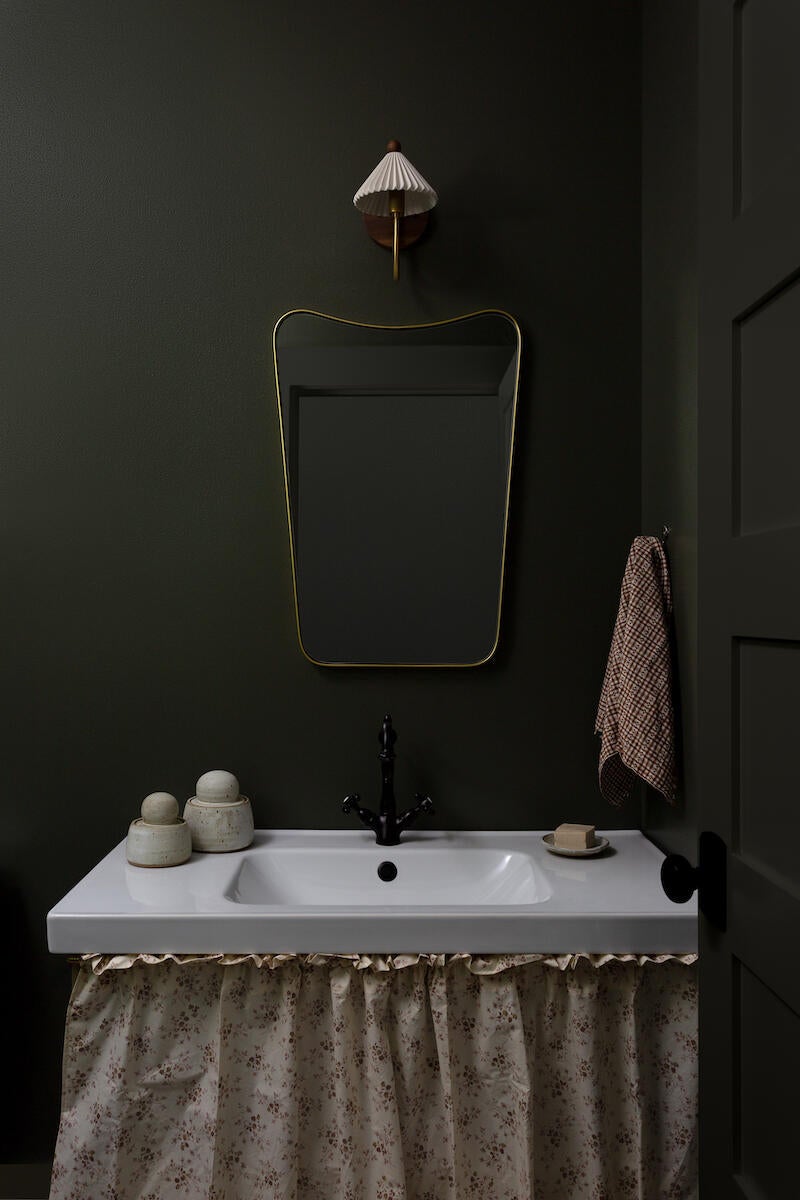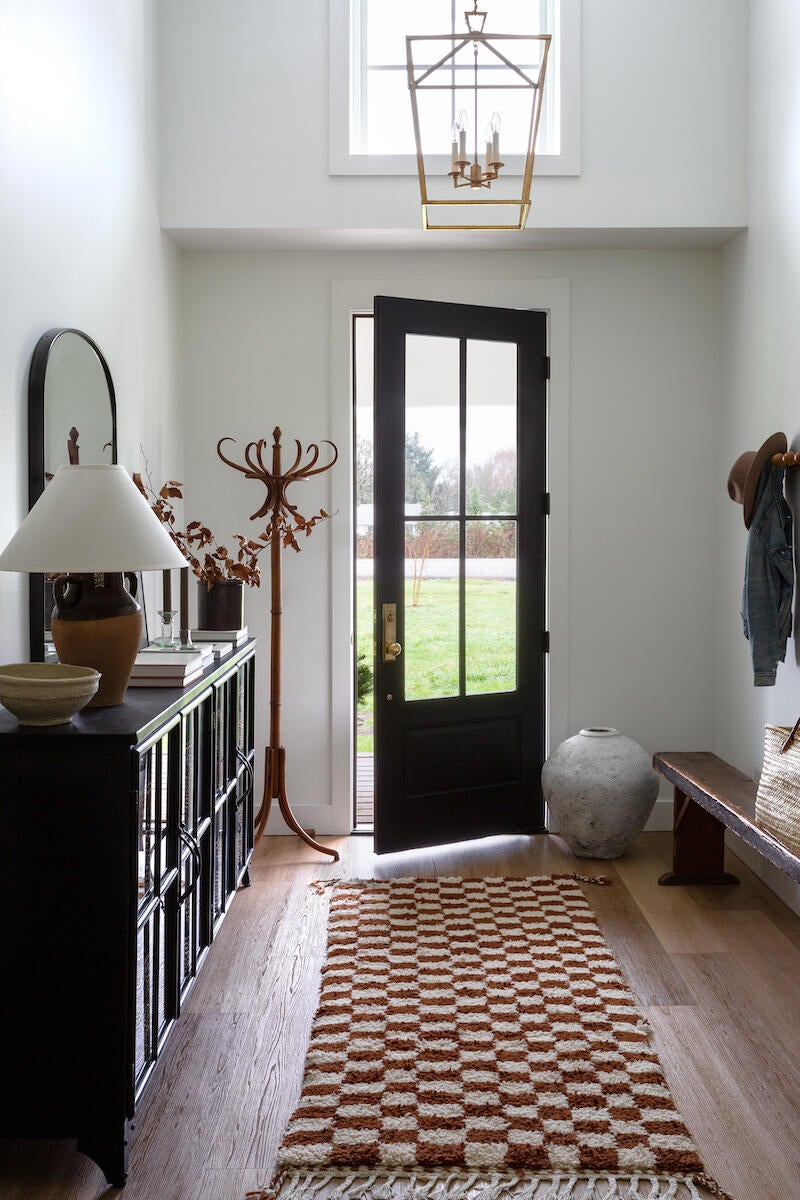 What does your team look like today and how has that evolved?
Kuhlman: In terms of ops, we've got a lead procurement person and she has an assistant. We have a bookkeeper, a local CPA and a national CPA because we work all over the place. And I've had a couple of different business coaches, depending on what we're trying to grow.
Kidd: I oversee the design and marketing side. We just hired a director of brand and marketing, and it has been incredible to work closely with someone to look into the future. We also recently hired DADA Goldberg as our PR company. On the design side, I serve as principal designer, so I'm heavily involved in every project. I'm still the lead on a lot of jobs, and I like it that way. Whether that's healthy or not, I can't help myself—I'm so emotionally attached to projects, and I love it too much to hand that side off. We have a designer who's heavy on technical, so she does all of our CAD elevations and serves as a lead on some jobs.
What's unique to our business is that we have an execution designer who worked in construction for over 10 years, and who now works with builders to make sure that the designs are executed correctly. She works with the client and the builder from the time that the project is framed to the completion of the construction phase, which has been game-changing. And then we have two junior designers who help with designing and presenting.
We have a tight-knit team, and we actually have intentionally gotten a little bit smaller as we've realized what we really need.
Kuhlman: We're also trying to push into more things like product collaboration and a shop so that it's less heavy on service. We want to be able to do both.
Molly, how does the handoff between you and the execution designer work? Where do clients see you throughout the project?
Kidd: I come in at the beginning when we sign a job and create the direction and mood board. For some jobs, we have another lead on it, but I'm still the lead and working with a junior designer on probably 80 percent of jobs right now. I'm helping with all the selections for the project and presenting those. I'll present all the hard finish designs, and then I will go out to [the job site] and we have a walkthrough with our execution designer when framing is about 80 percent done. That's where I do that clean handoff to say, "I'm still here, and I'm still meeting with our execution designer every week about your job, so if design questions come up or if you need me for anything, I'm in constant communication—but you want this person in this role, because she knows way more about construction and she is the great bridge between the design and the execution of the design."
Planning great design is one thing, but executing great design was what bogged me down for the first five years when we didn't have somebody in this role. It takes so much time and energy and emotion. You've already gone through the wringer convincing the client. Then you have to do it all over again with the builder, and you just get beat down. But if you have different people involved in the process who are just really good at their specific role, then it's more enjoyable and the outcome is so much better. This is what we've found.
Kuhlman: You'd draw it, you'd design it and then the builder would go, "You can't do that concept. That's not possible." I'm sure so many designers can relate to that. We'd be like, "Are you here? Here's somebody else who did it," or whatever, and they're like, "No, you can't, it's impossible." Now we have [our execution designer] in that role, and you're not going to tell her it's impossible. She's going to say, "Let me support you and troubleshoot. Here's how I've seen it done. Here's the process, here are the materials, here's the tradesman. I can talk to the fabricator for you about how to do that." It's about how we can help and support the builder on concepts that they haven't seen before.
Kidd: It's something that is really missing from the industry, and I would say it's one of our superpowers. We have a small and mighty team, and everybody has a clearly defined role. Everyone's gifts are used on a project.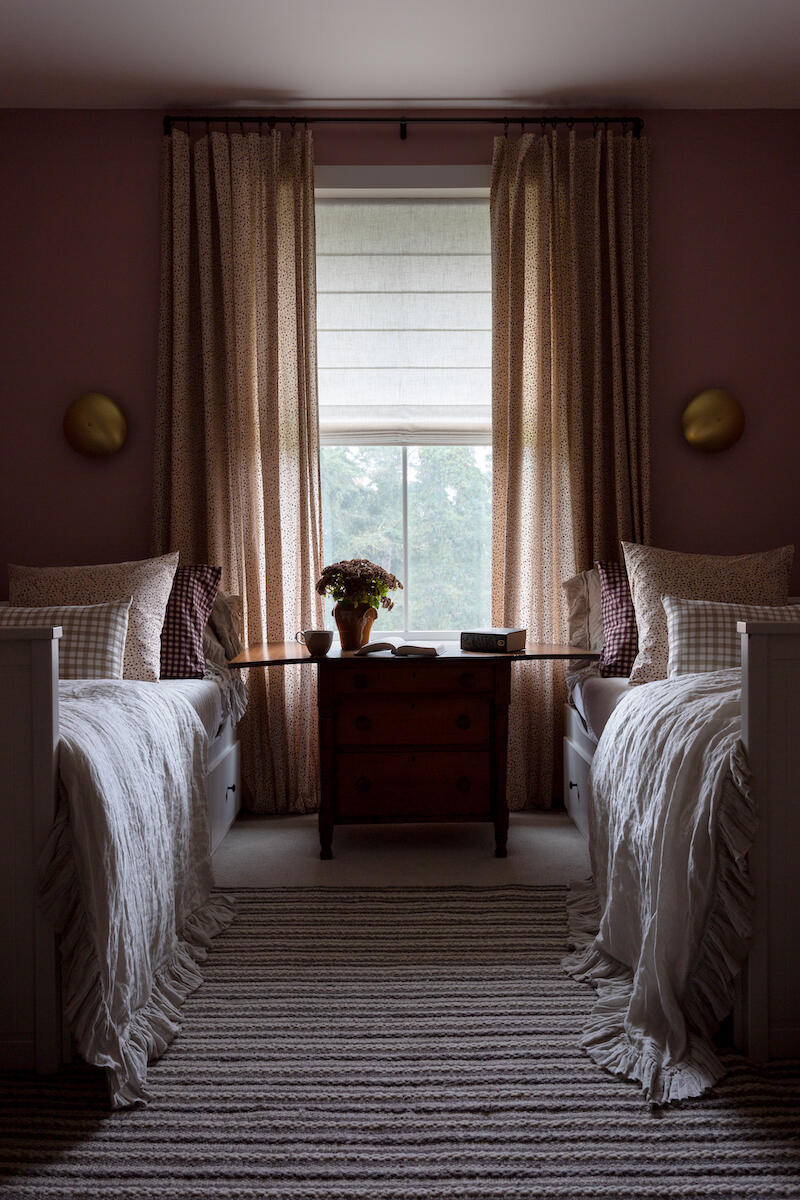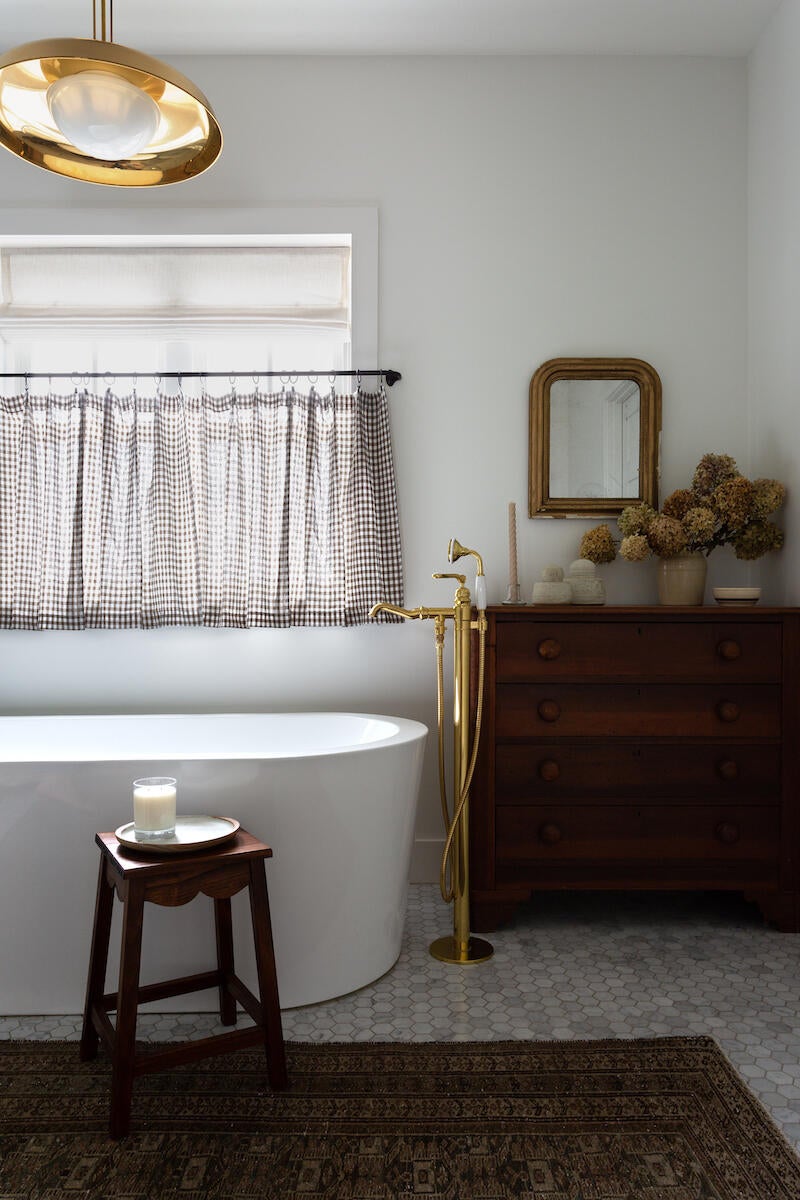 How many projects are you working on typically at a given time? And how much of that work is in state versus national?
Kuhlman: Right now, we have 14 projects—and it's about 75 percent out of state, 25 percent in state, or what we would call local. We might even call it a local job if we've got to drive over the mountains to get there. We've got one right now that's two and a half hours away, but it's still kind of local for what we do.
How do you navigate that within your workflow when you're not on the job site every day?
Kuhlman: To us, it's a lot more efficient. In the construction phase, we meet with the builder once a week, and we might go out three to five times over the course of one to three years. When we're [on site] we are in back-to-back meetings with subs, going to slab yards, checking rough-ins, taking out furniture. We bill hourly, so we're doing as much as we can to be really efficient with people's resources and have them be like, "Oh, my gosh, that was so worthwhile."
Kidd: People who work with us know that we have a very tight process: We select and solidify everything before framing so that we don't ever need to change the design. We sometimes order plumbing and electrical before construction has even started. I think not being local, at least from the design side, helps keep that true.
Kuhlman: And with COVID, you can't get anything good at the last minute, so you have to create a plan, execute a plan and be thoughtful. Our planning, designing, drawing, meeting, approving and ordering process takes a long time, so if people connect with us and are like, "We're starting construction now and we realize we need a designer," we'll probably pass on that because it just doesn't work with our process. We like to slow down, make a great plan and then we speed up and execute efficiently. In the end, that's going to save people money and time—and those are everyone's values.
How do you help clients understand the process should be their priority?
Kuhlman: Oh man. It's tough because it's not only the process, but it's also allowances, estimates and actual bidding that they don't even know …
Kidd: And their emotional state. They don't know what they're about to step into: literally thousands of decisions, and every single one matters. I just had a presentation with a client in California who was in tears—happy tears—because she was so overwhelmed by the amount of decisions that we had to make. She was like, "I would have gotten stuck. I would have changed my mind. I would have made a mistake, then had to fix the mistake." I think sometimes people [don't realize that until they] get into a project and it's too late, and it's really too bad. We are still working that through and trying to figure out how to communicate that clearly.
Kuhlman: It's almost like a mini marriage with a client—you need to have all these discussions, but we've got to make sure they're aligned in brand too. If someone says they want "eccentric and colorful," we're probably not the best thing. Or when they're like, "I love everything Light and Dwell does, but I also want hot pink velour furniture." You're like, "What?"
Kidd: This is true. These are things that we've heard. We're not making this up.
That's a weird Pinterest board, I would imagine.
Kuhlman: Yes, it was.
What was it that helped that client realize how many decisions you had saved her from?
Kidd: I went to a presentation a couple of days ago, and we had shipped out a package full of samples for every room. The presentation was over 95 pages long printed out, with a design board with all the finishes for each space, then the wall elevations of the rooms and CAD files, so that you can see technically how every room's going to go. And then I like to lay everything out so that you're visually seeing how it's all connected—how the whole project is cohesive and layered. The client eventually said, "At first, I didn't like that finish. I wasn't sure how that was going to fit, but seeing the whole thing, now I get it and I love it." Then a client understands, man, if I change this one thing, then I'm going to have a domino effect on the rest of the project. I think for her, seeing how it all works together—it just gives clients reassurance. About 90 percent of the time they're happy, and it feels really good when you get it right.
Kuhlman: And that presentation was only hard finishes.
Kidd: Yeah, and it was three hours long. Nothing to do with furniture yet. It was a three-hour-long presentation and they haven't broken ground yet, but now she's like, OK, we're ready. As soon as everything's approved, we'll order everything. Then construction can just start and the builder knows exactly what they're doing.
Kuhlman: And can bid it accurately enough. Maybe.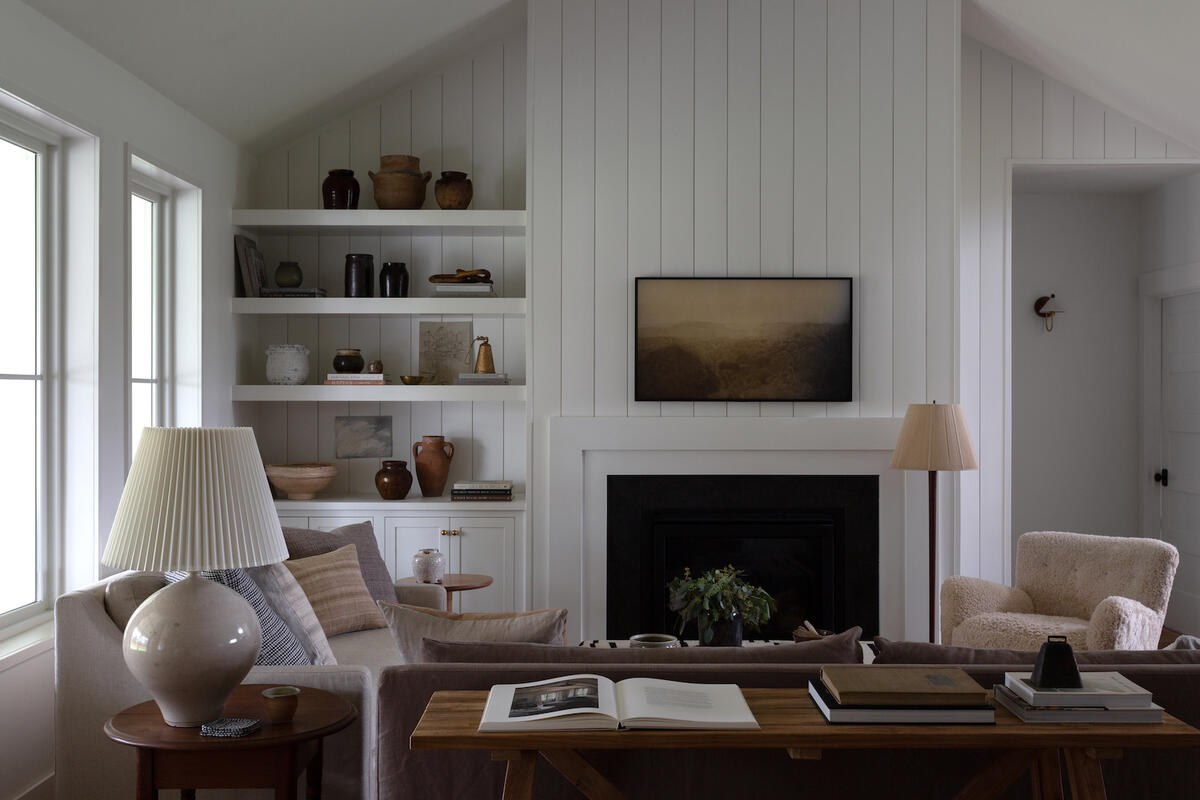 You have a section on your site devoted to sustainability, which really struck me. When did you add that, and how are you putting it into practice in your business?
Kidd: A few years ago, right before the pandemic, Aymee and I went to the Las Vegas market, and we were overwhelmed by the amount of low-quality, cheap, bad products. It hit us that there's a lot of talk about consumption and [thoughtful] product development in fashion, but not really in home, and we felt a calling to start making more mindful changes in our projects. So on the design side, 50 percent of the products that we use are vintage. We like to recycle and reuse in all of our projects, and that's just one thing that we communicate up front to our clients—that we want to be mindful of recycling great, beautiful products that already exist in the world.
Beyond that, we're looking into where products are made. We went through our list of vendors, and took off probably three-fourths of those—[which meant that] what we could mark up went down because a lot of products [that give you] a high margin are produced in mass quantities and are not well made. So it changed the overall environment, ethos and clientele that we were getting.
We're definitely not perfect and we have a long way to go, but we're very mindful, and it's something that we are always stepping into and want to learn more about. Just working with vendors that we know where and how their products are made, and really caring about the whole—not only the product material but who's making the products—as best we can. That also plays into us having a shop, and the lines [we want to carry] to open the shop. We see a market for more vintage, smaller-maker items. And less—sorry, but less Four Hands. We see the same products in every designer's home store because there's such a high margin. But we want to be different, and we want to be more sustainable, and leaders in the industry.
What did you have to change about the way you charge to maintain profitability without those easy big markups?
Kidd: We changed our cost-plus model.
Kuhlman: We were just on a call yesterday with our team about the shop, specifically, and our markup on things we're selling in the shop. Usually with a retailer it might be a 60 percent margin, but we're at 30 percent because the cost to produce with [a higher level] of materials, details and level of workmanship is just so much greater. It just takes so much time. And we can't compete with products that are mass-produced overseas using wood veneer. So we know we're going to sell less, but we're OK with that. We know we're going to have to connect with people who want that.
It's like fast fashion, where you're like, "I'll wear it three times, and if it doesn't wash well I'll just throw it away and get another one." Or, "I got this shirt in nine colors because it's only $10." Well, no. [The amount of products we offer is] going to be less, but we're committed to getting better, learning more and trying to inform clients.
And making the choices you can, right?
Kuhlman: Instead of just saying, "Well, we can't do it all perfectly, so we're not going to do anything."
For a full-service project, if you are rethinking that cost-plus model, how do you charge for design services?
Kuhlman: It always felt like our clients wanted an all-in number, so we would track our hours over the course of several projects, and then we would bid projects on a holistic level [based on that historic data]. But in the last year, especially with COVID, we got hammered with that philosophy as projects evolved or people changed builders. And then you do have some clients who are really efficient. In a way, you just couldn't win: Either it's not fair to the client or we're getting hosed.
We've recently gone purely hourly for design services, but we give ranges, like, "This is what we're going to shoot for in this phase of the design work." We think of it in five phases, and for each, we think of it like a soft cap if you're working with an attorney, and our team is going to try to hit these numbers. That way, we're still giving people an estimate of costs—but if you make a bunch of changes, or you want a redesign, or you change builders, or want us to interview a new architect, and all these things we haven't allowed for, we're happy to do whatever it takes [and charge accordingly]. It helps everybody be more efficient and cost sensitive.
For products, we do a cost-plus model. More and more, we're doing projects for people who are building a 9,000-square-foot house in wine country, and these people are pretty savvy. By the time they get to this level, they're like, "I just want full disclosure. I want to know what you paid for it and what the markup is because that's how my architect and my builder do it."
At that point, it's just math, right?
Kuhlman: It's just math. Everyone knows what the markups are. We still try to be efficient with our choices and effective with what we're designing, because we want clients to get the most bang for their buck. We want those dollars to stretch far, because we want to have the best design.
Does that system feel better than the way you were working before?
Kuhlman: It feels better. Before, we were just charging an MSRP, so we were always trying to negotiate with vendors to get it for less [to capture a bigger margin]. We still negotiate, but now that's more on the client's behalf, just trying to make their dollar stretch. It's cleaner and easier for the design team—more relational—that we're like, "Hey, we're not going to apologize that we have a design fee and that we make money on your furniture. That's pretty standard. This is what we're making: It's fair, and we plan on giving you amazing value, within what we touch and what we do."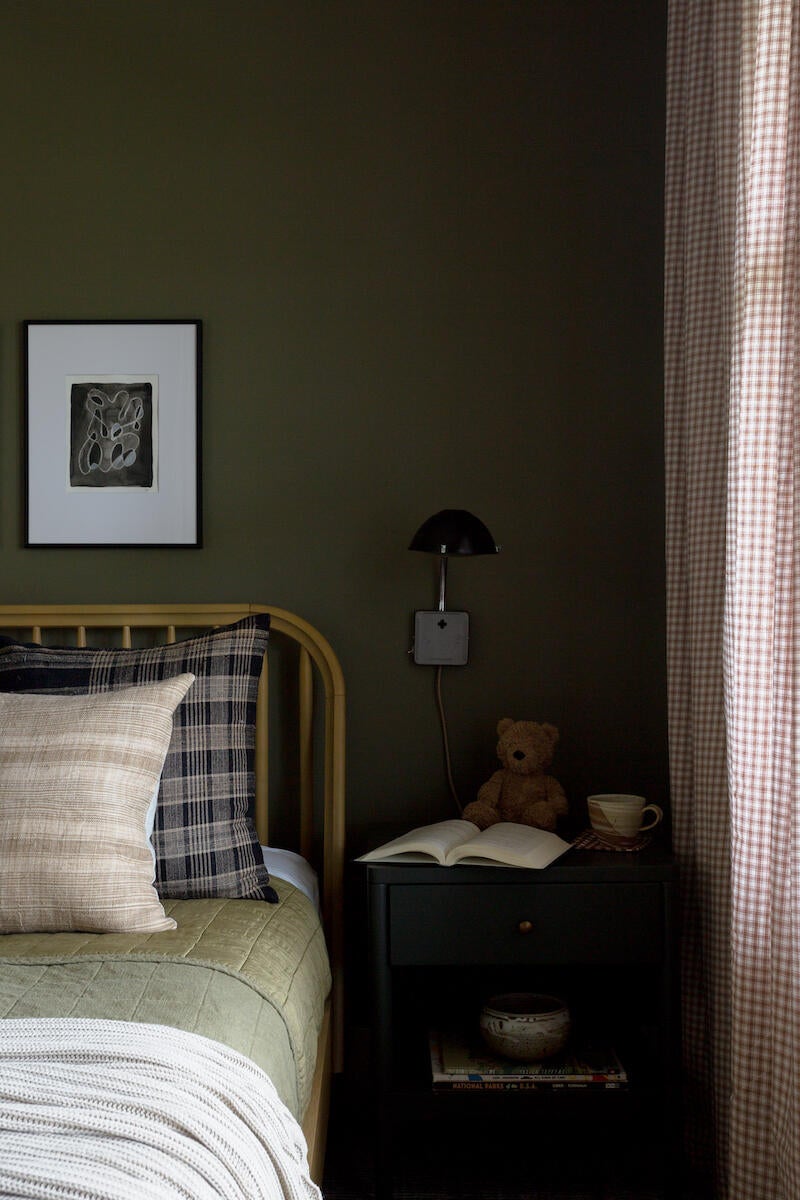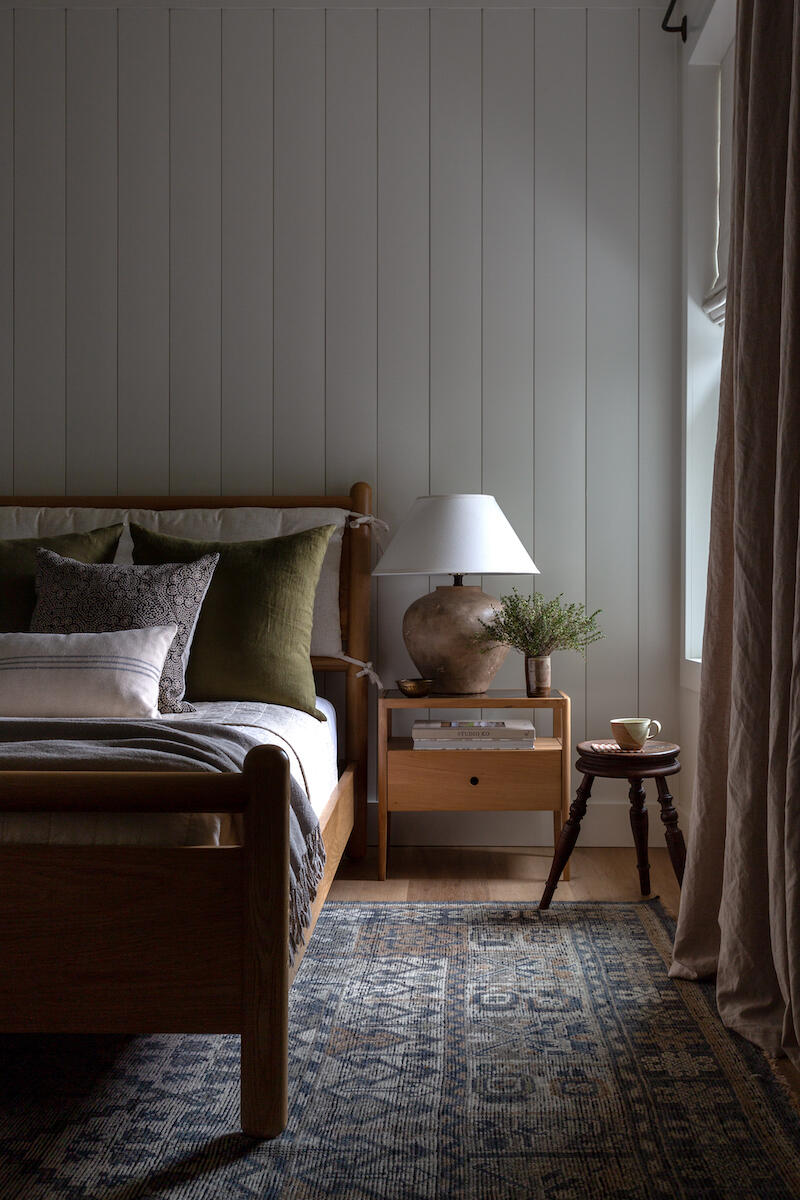 One last question: What does success look like for each of you?
Kidd: I think my biggest fear—this is going really dark, but my biggest fear is dying and not being remembered or known for anything. Light and Dwell is so much of who I am—so much time, so much investment. Our team is really invested, and I want it to be worth it for them. I want it to be worth it for clients. [Pinning down an idea of] success is hard for me, because I'm the type of person who sets a goal and then I'm on to the next. It's never like, "There, that's enough."
I'm like that too. It's like, "OK, great. We hit this milestone. Now let's go for this one." I never even stop to celebrate the win.
Kuhlman: Are you a three on the Enneagram [personality test] too?
Kidd: I am definitely a three to a T. And I think in the end, success is just being really proud and at peace with who I am and what I've done. That to me is success. It's not so much hitting a specific milestone.
It's about building something that matters, right? That resonates deeply with me.
Kidd: OK, great, because it doesn't resonate with Aymee.
Aymee, how is it different for you?
Kuhlman: I always joke that I could work at a concession stand or flip burgers at McDonald's if I liked who I was doing it with. I'd have a good time. I'd be like, "This is fun—let's dress up and crank the music." I, too, want to build something, but I want to enjoy the process. And I want to be with our group—or Molly, my partner—and just be like, "I love this. It just feels great."
A lot of our clients end up being our friends, or started as our friends, and when they call or text me—Molly, you don't know this, but I just had [a friend and previous client] stop by my [recently renovated] house, and she started crying as she walked through.
Kidd: Stop!
Kuhlman: She had seen what my house looked like before, so she was like, "What you made here, and the feeling that I have when I walk in here—I feel so peaceful. I feel so welcome." And she started crying. She's like, "I don't know why I'm so overcome with emotion."
And about your house. This wasn't her project.
Kuhlman: It was about my house. But actually, when we did her house, she couldn't talk. Her husband was talking, and [we turned to her and] were like, "What do you think?" And she was like, "I can't say what this means to me, and how this is going to impact my life. I want to use this space to impact my family and my own health."
We know that [the space we design] is where you're going to live out your story. This is where you're going to have hard times—you're probably going to hear the hardest news, and the greatest news, and have the hardest and greatest memories, all under this one roof. And we want to create a safe place to do all that. So, that's success for me.
To learn more about Aymee Kuhlman and Molly Kidd, visit their website or find them on Instagram.