A sure sign that you're dealing with a heritage brand: The only picture of the founder is an oil painting. Christofle, the French tabletop giant, has been manufacturing fine goods, largely in silver, since its founding in 1830 by jeweler and entrepreneur Charles Christofle. Such a lengthy history is priceless—but it also can also be a burden for a brand looking to become a nimble 21st-century operation.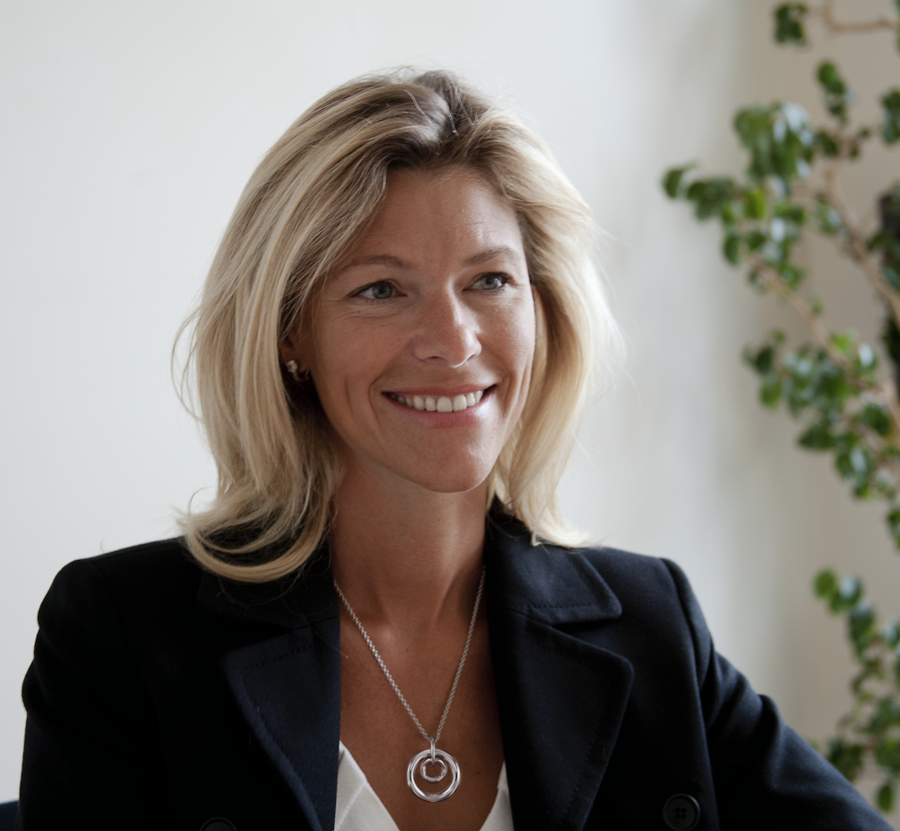 "[Prior to being hired] I had the chance to work for Christofle as a consultant seven or eight years ago," Nathalie Remy, who took the helm as Christofle's CEO in March 2018, tells Business of Home. "At the time, I knew the situation. My impression from the outside and the discussion I had with the shareholder [the Dubai-based Chalhoub Group] was that the company was still having the same challenge of modernizing itself. What I discovered was not far from what I expected … but after three months of discovery, I was convinced we had so much potential. We just needed to find a way to go."
Remy is now 18 months deep into a fairly exhaustive reboot of Christofle, which will culminate this fall with the launch of a new visual identity for the brand. Until then, customers likely won't have noticed much of a change. Behind closed doors, however, it's been a different story.
Remy, who comes to Christofle after two decades at McKinsey, brings a consultant's no-nonsense mindset to the heritage brand; she has instituted widespread change at both the top (half of the executive committee has been replaced, and Remy has made 16 high-level hires) and the bottom (the company recently overhauled its IT system).
Among the most challenging of the reorganizations was re-imagining the brand's gargantuan product offering. (Several times during a recent meeting, Remy patted a hefty Christofle catalog and referred to it affectionately as a phonebook.) She started with a very basic reframing: Before, Christofle's products had been arranged with an industrial mindset, by material—silver, porcelain, etcetera. Now, they're organized from a consumer's perspective, in categories like dining, barware or corporate gifting. After that, it was time to cut.
"We have a very broad assortment of products—4,500 of them—which exploded over time as the company diversified," says Remy. "We're now progressively getting rid of [some] every six months, 300 since I started. But at the same time we're launching new products that fit with our brand mission."
The brand mission, broadly speaking, is about conviviality and "the art of sharing." Anything that facilitates giving and coming together is in; pure luxury items are on the chopping block. Going forward, a lot of the brand's more far-flung product lines—tables, elaborate chandelier, crystal, porcelain—will be more heavily edited. Its core strengths, meanwhile—fine silverware, gifting, and informal dining pieces like the company's popular Mood set—will be emphasized. The goal is to sell fewer things to more people.
Such changes will likely win praise from an audience that's eager to see Christofle focus on what it does best. Mary Jeanne Kneen, the proprietor of Kneen & Co., a Chicago destination for high-end tabletop, tells Business of Home that the brand does well in her shop for a few core items, but doesn't always connect with a younger audience. "It's a great brand to have for certain staples—their picture frames are very giftable," she says. "But they might have overexpanded a bit and lost focus. I hope they're able to return to their heritage and legacy and really focus on that, because they have a wonderful strength in silver."
Of course, for a 190-year-old brand, any change can involve some whiplash, and Remy has been careful to avoid too radical of a reinvention. She's not entirely getting rid of the brand's more exotic offerings—like silver asparagus servers or custom sculptures—merely pulling back on what needs to be kept in stock at stores across the world: "It's part of who we are, and I don't want to kill that," she says.
Interestingly, Remy describes very little internal resistance to the nature of the changes she has instituted—the pushback, she says, is with the pace they're being made. "The biggest resistance I'm facing is not to what we're doing but the speed at which we're doing it. … But we needed to have a speedy start," she says. "One of my big lessons from advising both companies and shareholders in these turnaround plans is that the speed and intensity of what you do in the first 18 months is critical to your success, which is why I frontloaded a lot of projects. Otherwise, you're diluting your impact."
Though it's been a whirlwind tenure thus far, Remy is briskly optimistic about the company's future, and sees the brand as one that's well-positioned to level up. "When I arrived, people at Christofle used to look at the brands that are on the Rue Royale in Paris. That was the competitive set," she says, naming several heritage French silver and tabletop brands. "And I told them: 'Guys, when you look at the competition, you need to look up, not down.' We are the biggest one of all of these smaller brands—we're benchmarking Hermès and Tiffany."
Is there a risk that getting too big will dilute the appeal of a beloved old-school brand?
"When I get to the size of Hermès, we can discuss again," she says with a laugh. "But I think I have some room for growth."