Mary Jeanne Kneen was recently dealing with a spoon situation. A client had decided on one size of spoon, but when he received it, he felt it was too big, so Kneen took it back, and furnished a new sized spoon. If the client had ordered Christofle—which only offers two sizes of spoons—it would have been simpler. Other brands have more sizes, which leads to more confusion. Of course, not everyone is so particular. But this client was particular, so a spoon preference became a spoon situation.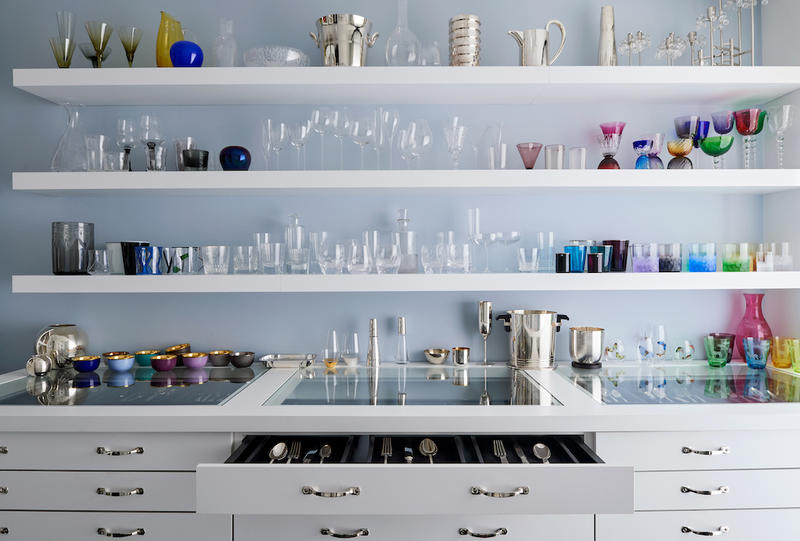 Kneen is an expert in spoon size situations, crystal thickness conundrums and flatware weight dilemmas. The proprietor of Chicago's Kneen & Co., a destination for all things tabletop, she has spent the last decade mastering the very particular psychology of why one fork feels right and another doesn't.
"It's surprising, people have opinions on the weight and thickness of glass that they've never really thought about," Kneen tells Business of Home. "They might come in thinking they want Lobmeyr crystal because of the name, but not like the lighter feel of the crystal when they touch it. … Tabletop is very intimate; it's not like fabric—you need to touch and feel it to know."
Kneen came to tabletop in a roundabout way. After working as a buyer for Dayton-Hudson and doing a stint in corporate sales at Crate & Barrel, she moved to Munich, living only blocks away from the fairytale palace where Nymphenburg porcelain is manufactured. She fell in love with the brand (though the word "brand" doesn't feel quite right for a company started in 1747) and years later, began setting up Nymphenburg's U.S. operations in 2006. Porcelain led to glassware, which led to crystal, which led to silverware and linen. Now Kneen's Gold Coast shop sells bedding, chandeliers, decor and more. However, to many, she's best known as a tabletop whisperer.
Designers in particular have come to rely on her table-setting skills—Kneen counts Nate Berkus, Tom Stringer, Brynn Olson and Pierre-Yves Rochon among her regulars. "Designers know showrooms, they know Holly Hunt, they're speccing those things over and over again," says Kneen. "They don't necessarily know tabletop as well. So as an expert, I'm helping them narrow down the choices for clients and tell the story behind the brands."
Working with designers and their clients, Kneen's process is to set the table for a dinner that never arrives. She starts with the surface itself—her shop has a marble countertop, various woods and a variety of surfaces to mimic whatever customers have in their own homes. Flatware is the first big decision, then glassware and silverware. Once the dinnerware trinity has been chosen, she walks the client through napkins and linens. At the end of the process, no food is served. Champagne might be.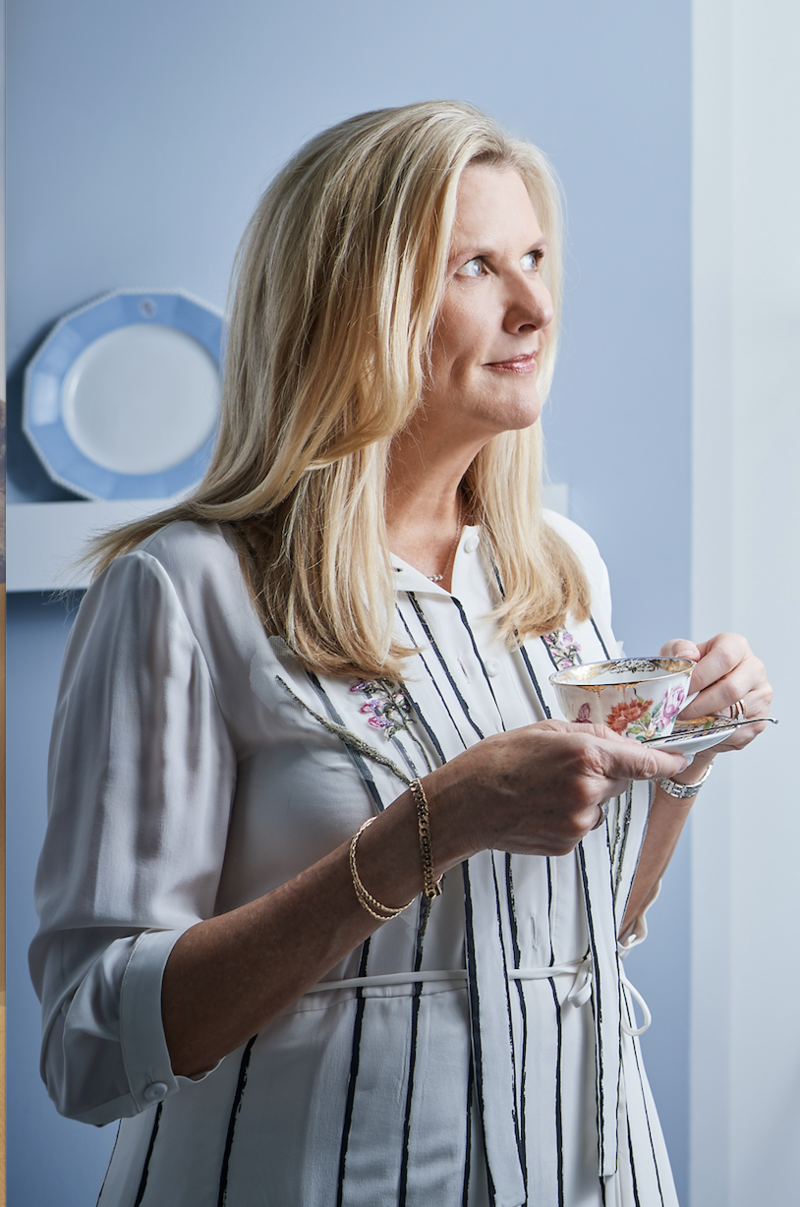 Kneen enjoys working with designers, and offers a trade discount based on volume. Often, she'll consult before the client is brought into the picture, going over mood boards and design schemes to help narrow down options. Her one wish? That designers would discuss tabletop with clients earlier on. "It would be helpful to prepare clients for an accessories budget before they get burnt out," she says. "You can have the most beautiful home in the world, but the accessories and tabletop are the icing on the cake—you can't have a beautiful kitchen and then pull out a mug you've had since college." She also reckons her services save designers time and money in the long run—certainly no small chunk of billable hours has been spent frantically Googling endless identical-seeming silverware SKUs.
Of course, budget isn't necessarily top of mind when customers come to Kneen's shop. She represents the finest brands in the category, and is the sole U.S. stockist for many (want Lobmeyr in Chicago? You have to go through Kneen). She also helps spec custom options, an increasingly popular choice. As a result of her selection and expertise, Kneen has followed many customers from homes to second homes to yachts to private jets. Still, she doesn't want her shop to be pigeonholed by its priciest options.
"We do get the rap of only offering expensive things," says Kneen. "Yes, we have the Rolls-Royce, but we also have the Mini Cooper. I tell people, Don't be afraid of this stuff, you can use it for pizza delivery. Just pull it out and enjoy it."