Homesense, a new off-price home brand, will open four stores by the end of the year, and already opened its first locale at Shoppers World in Framingham, Massachusetts, in mid-August. Owned by The TJX Companies, Homesense is sister company to HomeGoods, and will offer large-scale furniture, lighting and art, as well as a "general store" department.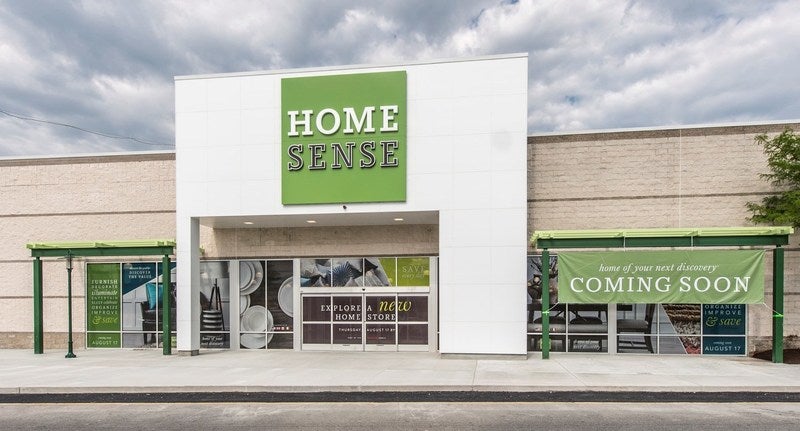 "Just as our customers enjoy shopping both TJ Maxx and Marshalls, we are confident that loyal customers and new shoppers alike will be excited about shopping both Homesense and HomeGoods," says John Ricciuti, president of HomeGoods and Homesense in the U.S. "As the U.S. home market continues to grow, we are excited to bring consumers an expanded selection of quality merchandise at incredible prices, along with a new shopping experience in which they can discover and curate the home of their dreams."
Though Homesense shares a name with counterparts in Europe and Canada, it is a different concept, says the brand. "Rooted in inspiration and discovery, shoppers will be invited to uncover exciting finds from around the world with a greater depth of merchandise in certain categories to fuel inspiration." Among them: a wide variety of furniture, including oversized upholstery, at-home workplace items and leather furniture; annual decor, including oversize rugs; gallery-mounted artwork; entertaining options, such as bar and game room furniture; and the general store category, which will host items such as doorstops, tool kits, storage lockers and more.
The next U.S. Homestore openings will be in New Jersey: East Hanover Plaza on September 7 and Seaview Square Shopping Center in Ocean Township in October.