Maison+Objet each season chooses its Designer of the Year; French interior architect Tristan Auer, named to September's interior design-focused show, will transform Hall 8 with his signature modernism-meets-classicism style. Auer, known for boutique design for Chanel and Nina Ricci as well as hospitality interiors at Les Bains and l'Hôtel du Louvre, answers our top questions about the iconic, upcoming show: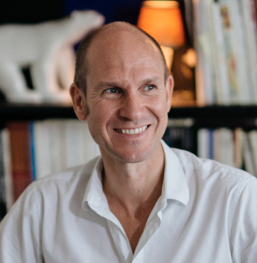 What is your role as Designer of the Year at M+O?
Lead the future interior designers.

What does the distinction mean to you?
It is important today to have the opportunity to explain what an interior designer [is], what is my creative life and source of inspiration.
I will launch my new business as well: cabinetmaking for classic cars called TRISTAN AUER / CARTAILORING, and will show my first car.

As a designer who has admitted he doesn't attend many trade shows, what does M+O mean to you?
This is the best market for decoration. [It's] very wide and eclectic. Always inspiring.

Do you have a strategy for attending the fair?
A good pair of shoes... and be very concentrated!