Product Preview is a weekly series spotlighting the latest and greatest debuts in the marketplace. Check back every Friday for what's new and notable.
We're only a week into July and the latest designs are as sizzling as the temperatures. From carbon-efficient drawer pulls to trippy trompe l'oeil rugs, here are nine highlights from the latest round of launches.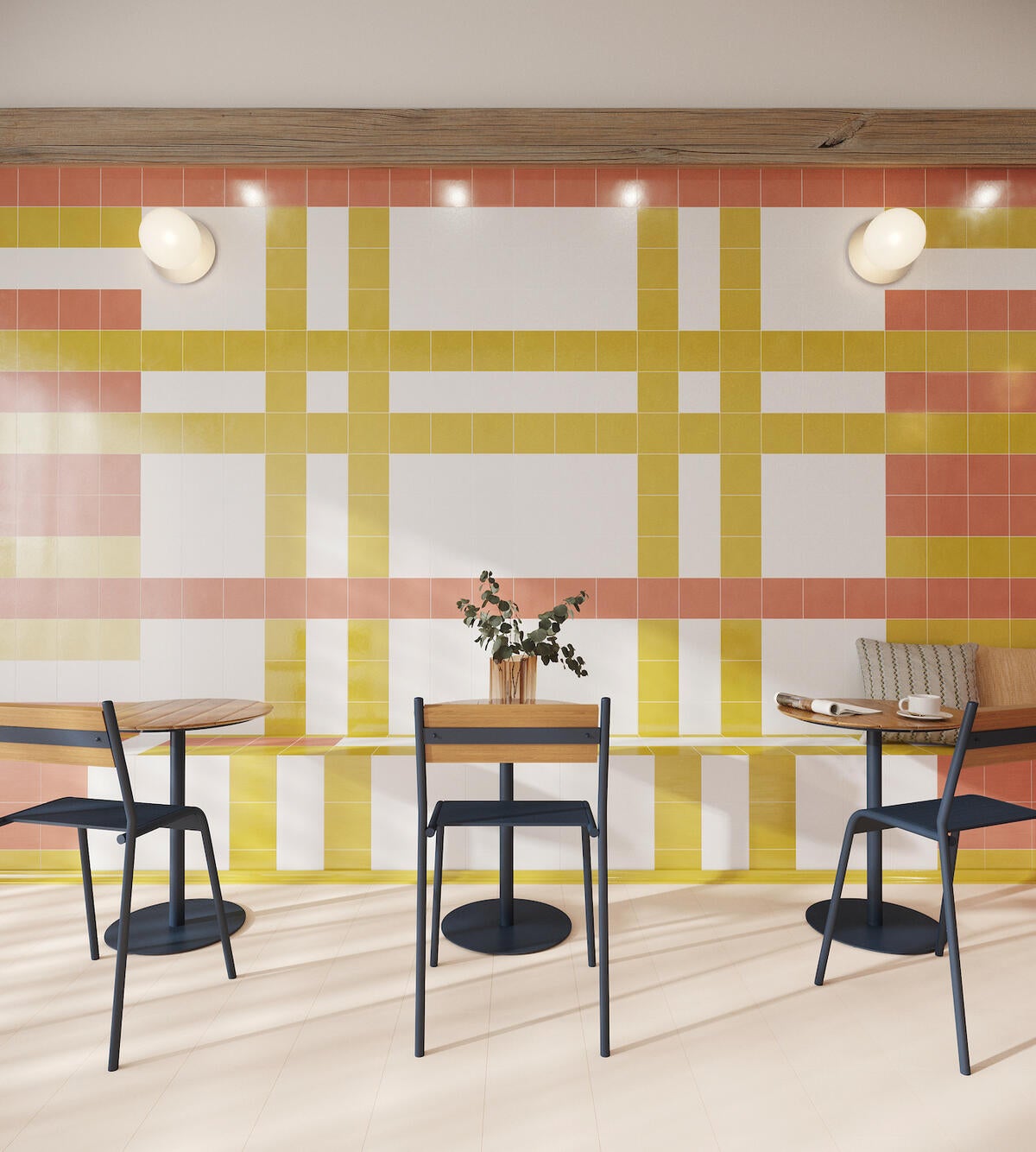 Courtesy of Fireclay Tile
Fireclay Tile released a budget-friendly line called Natural Press. Designed with large-scale projects in mind, the series offers ceramic tiles that are single-fired to reduce costs and carbon emissions. Available in 15 sizes, four mosaic patterns and 24 colorways (in both opaque gloss or satin sheens), the tiles can be applied everywhere from backsplashes to walls, pools, showers, floors and more.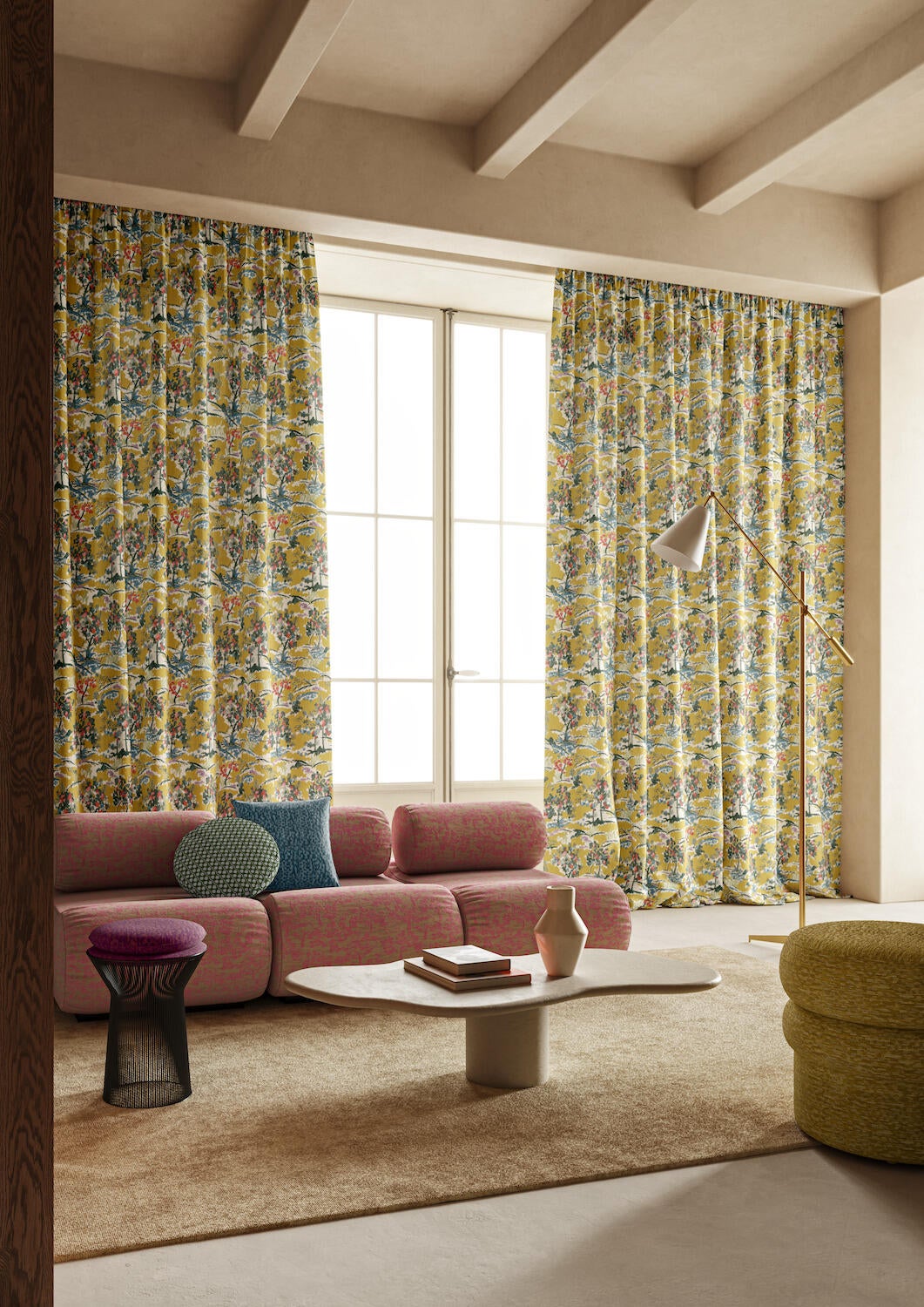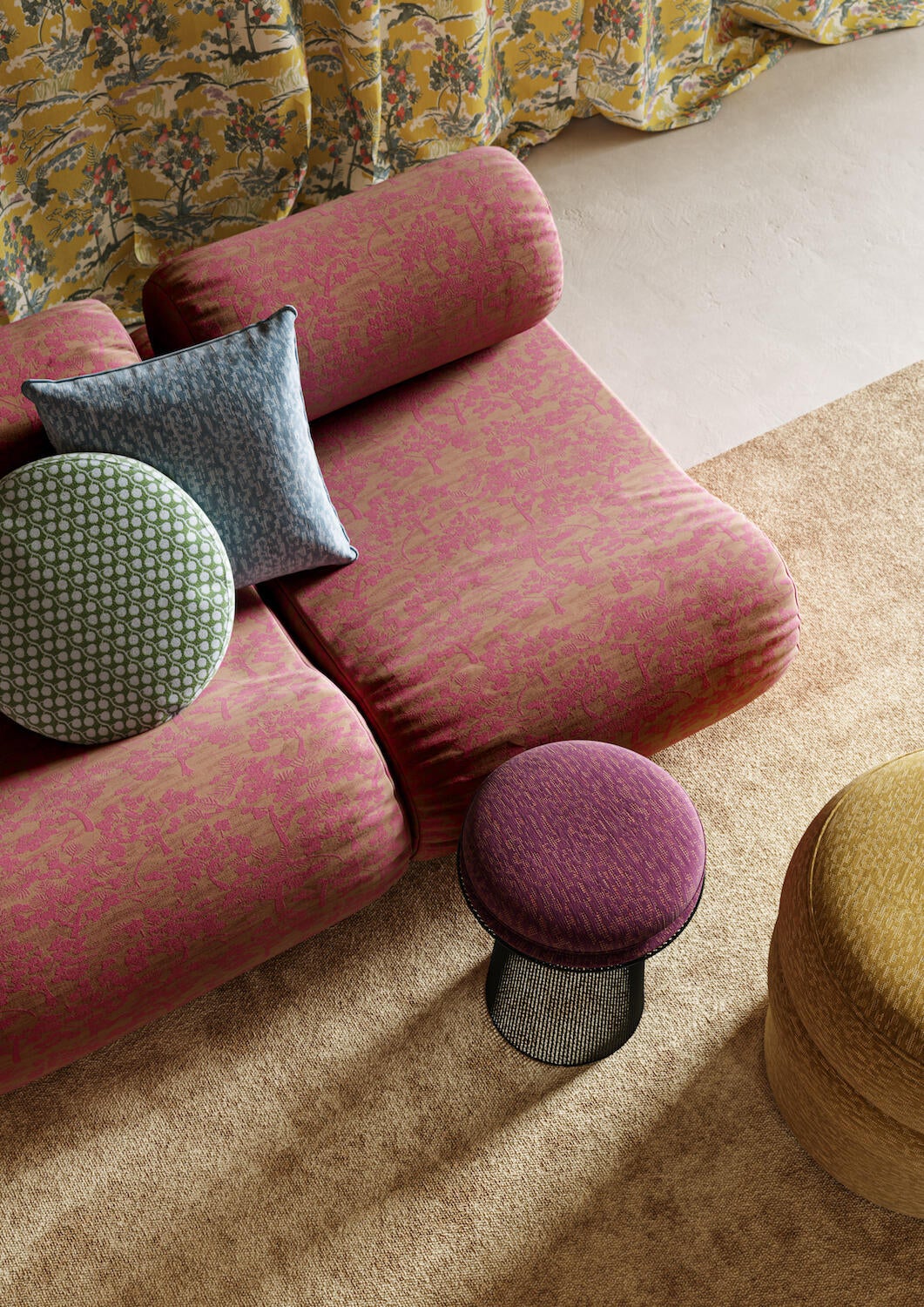 The Lawns's first fabric line, Collection No. 1, is a lesson in reinvention. Comprised of one printed linen and six performance textiles—two of which are made using recycled marine plastics—the series is bedecked in modern motifs based on traditional patterns, such as the botanical camouflage-esque Lush and the chenille animal-print-style Lola.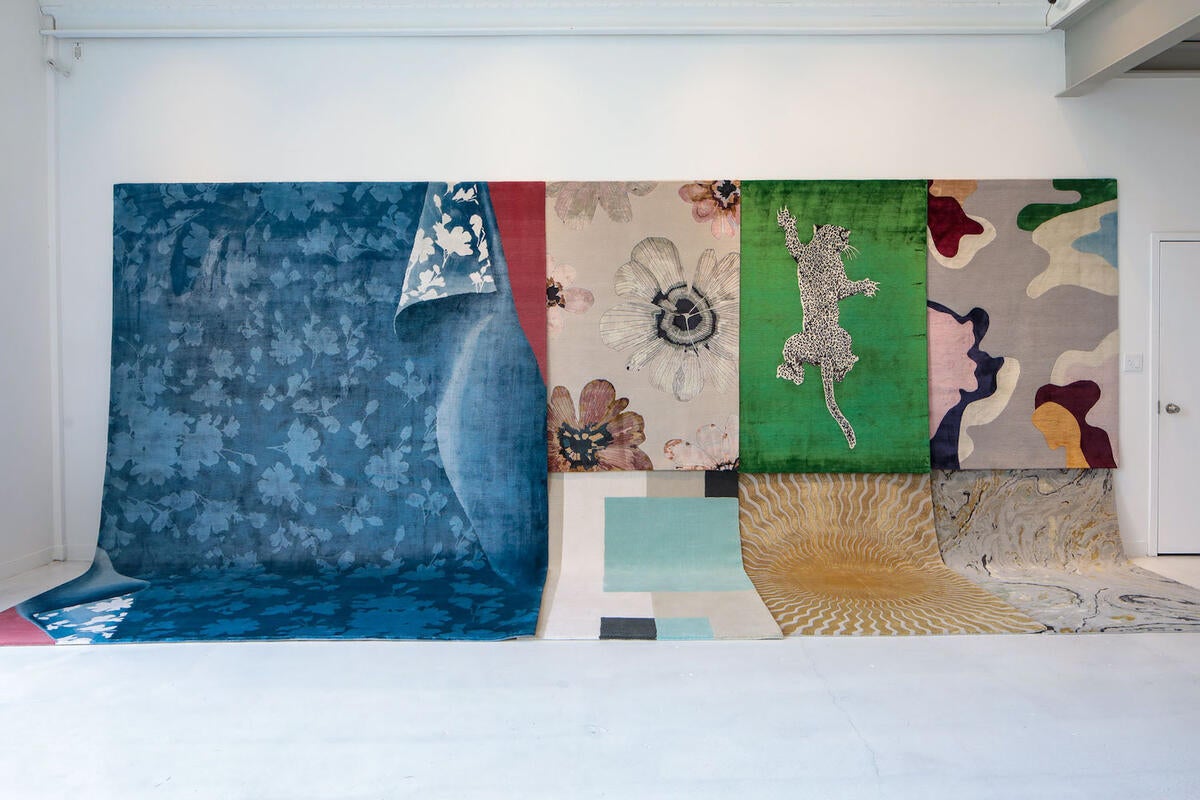 The Rug Company tapped Elena Frampton for a bespoke design dubbed Undercover. Currently on view as part of the annual "Optic Garden" show at Frampton Co's Exhibition The Barn gallery in Bridgehampton, New York—alongside a selection of rugs by other designer partners for the brand including Diane von Furstenberg, Rodarte and Mary Katrantzou—the hand-knotted silk-and-wool stunner features a trippy trompe l'oeil floral pattern that creates the illusion of peeled-back corners.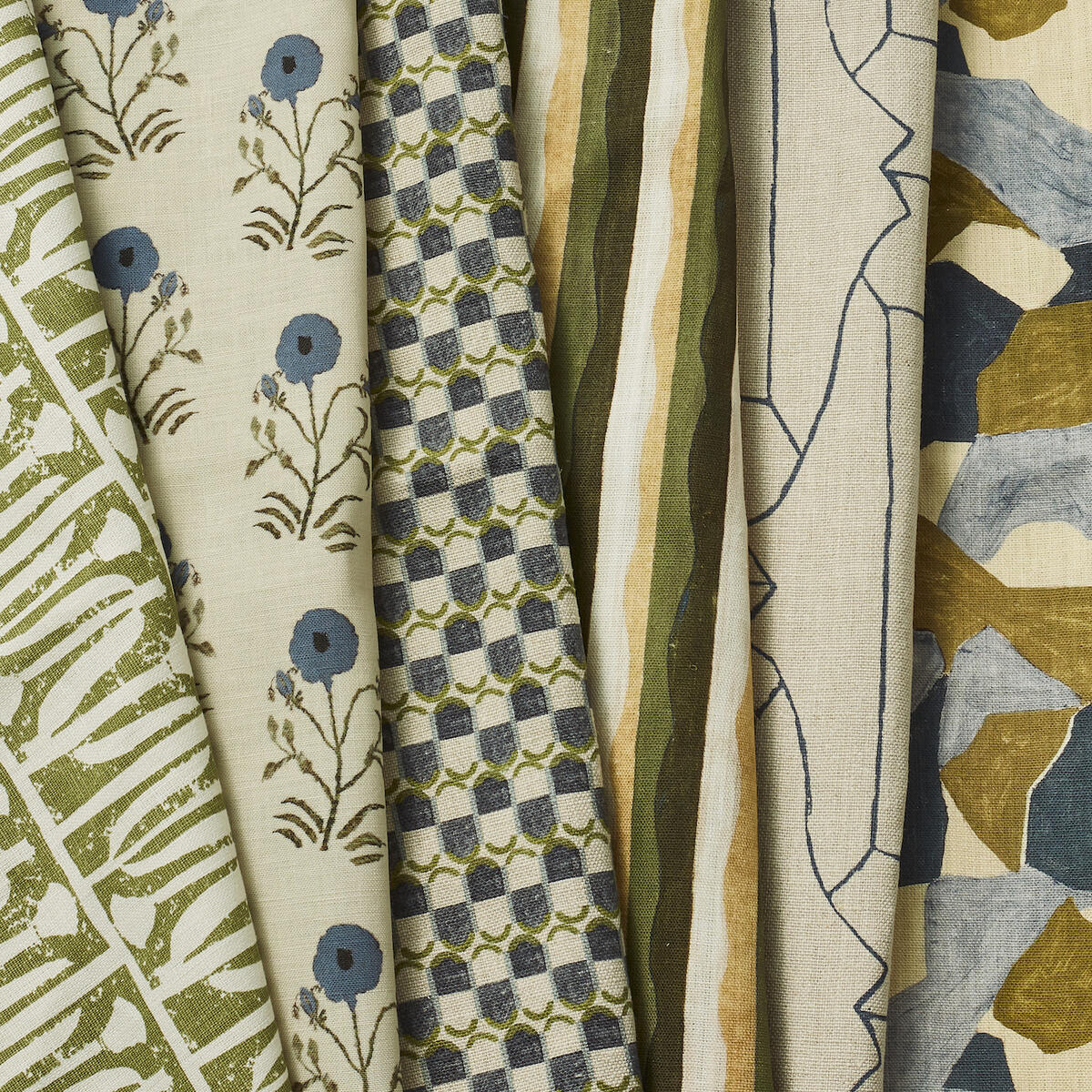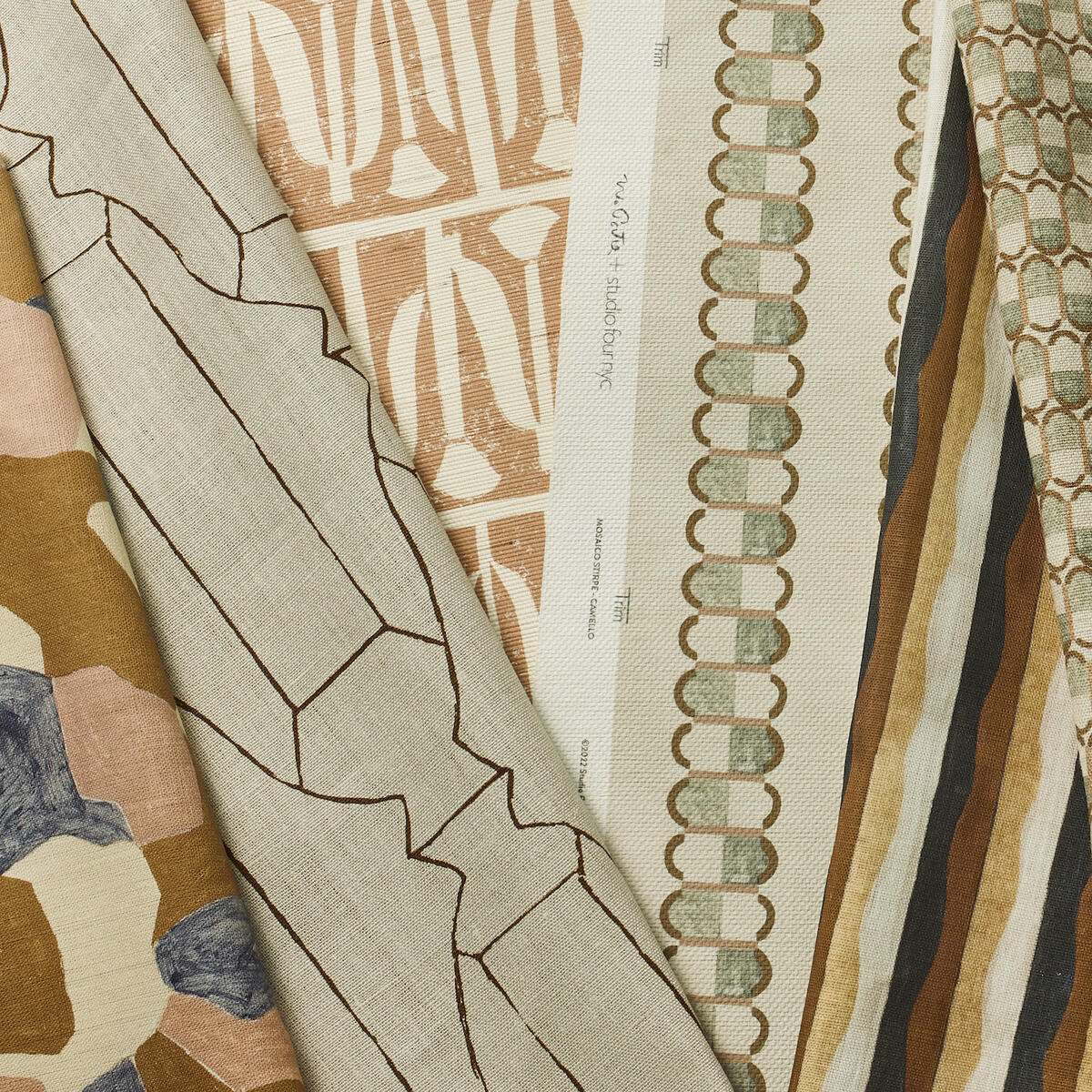 Studio Four NYC debuted the Pompeii collection by Wayne Pate. The 13-piece line includes textile and wallpaper patterns in earthy hues and organic motifs inspired by the artist's travels to Southern Italy, including the undulating Gio Stripe, the mottled Fresco and the flower-filled Piccolo Fiore.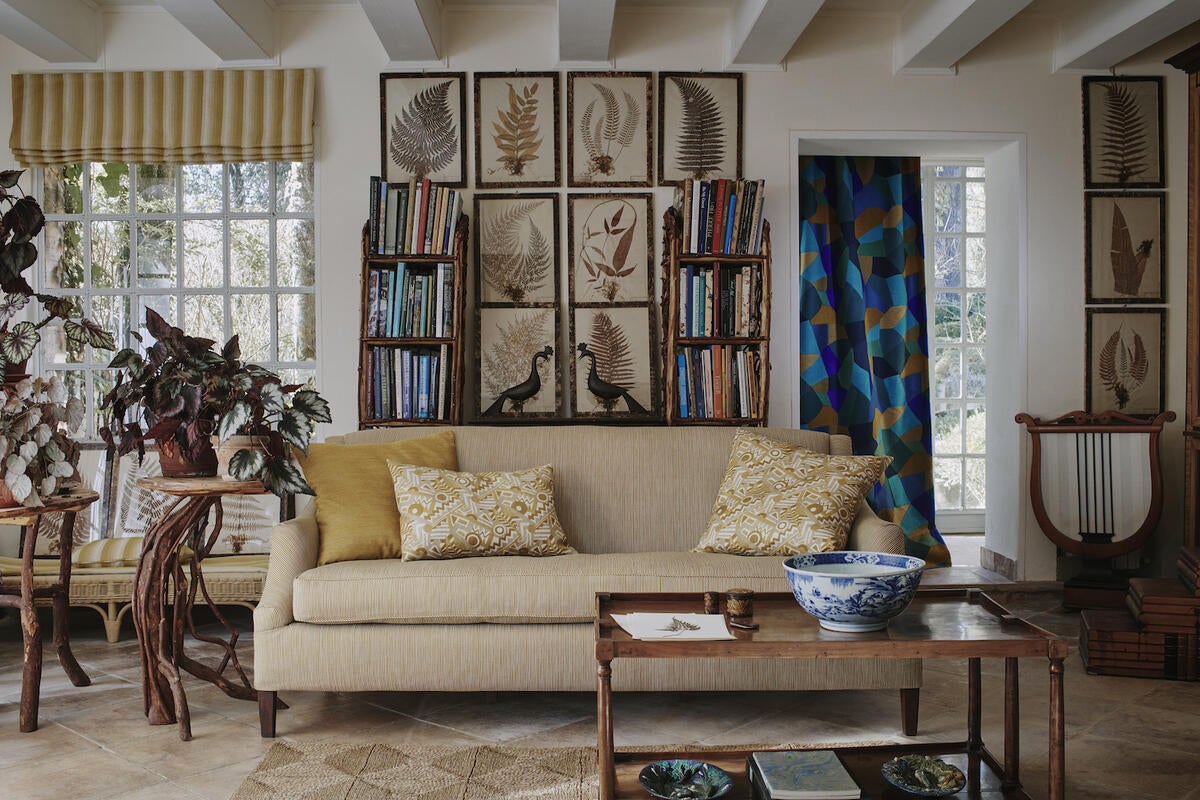 Italian designer Federico Forquet curated the FuturLiberty collection for Liberty. Drawing inspiration from the experimental work of the brand's legendary designer, the late Bernard Nevill, the series spans 16 avant-garde upholstery patterns punctuated by rhythmic lines and bold graphic motifs, such as the geometric Zig Zag Linen, the pinstriped Painted Elements and the space-dyed Motion Stripe.
B Corp–certified brand Plank Hardware premiered a cool line of carbon-efficient hardware. Available in two finishes, the selection features a trio of eco-driven designs composed of aluminum—which produces up to 60 percent less greenhouse gas emissions than bronze pieces—including the ergonomic Scoop handle and the rounded Bruno knob.
In honor of its 50th anniversary, Cassina introduced four new additions into its iconic iMaestri collection. Along with exclusive designs by Vico Magistretti and a soon-to-be-released lighting series by Charles and Ray Eames, debuts include a limited-edition line of re-imagined Doge tables by Carlo Scarpa and a wooden chair named Principi that Gio Ponti originally designed in the 1960s.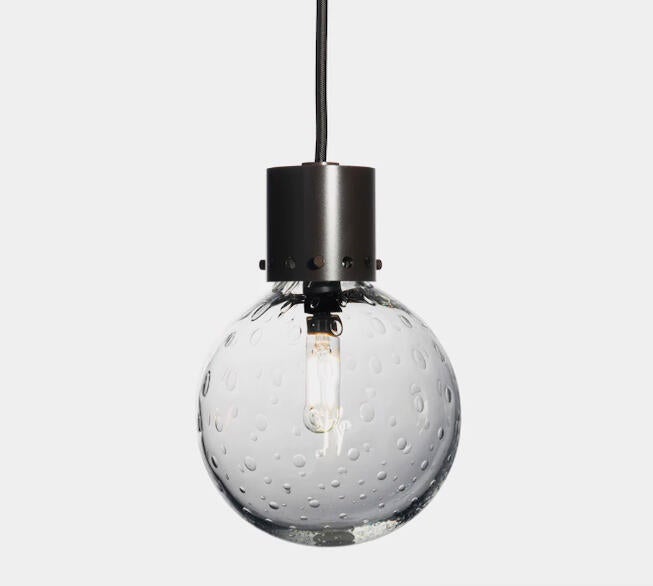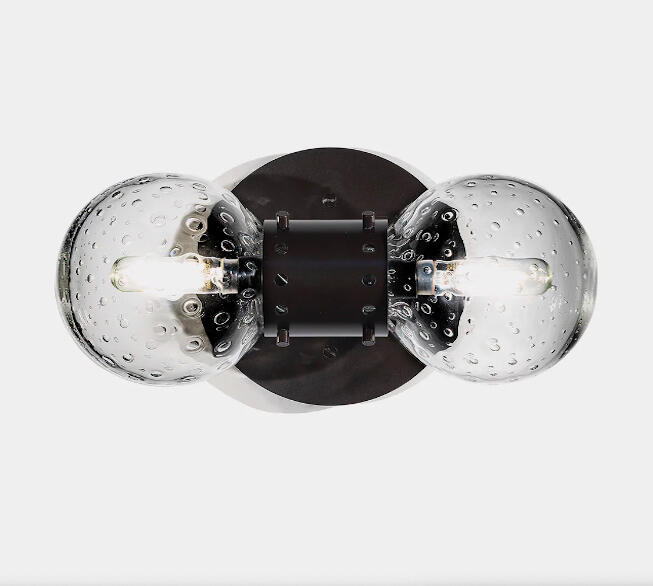 Tracy Glover Studio unveiled Bubble, its inaugural collaboration with Metier LA. Crafted with layers of tiny air bubbles inserted into the glass—using the old-school Italian bullicante glass-blowing technique—the series boasts four brass-framed lighting designs with simple, spherical shades including a flush mount, double sconce and two styles of pendants.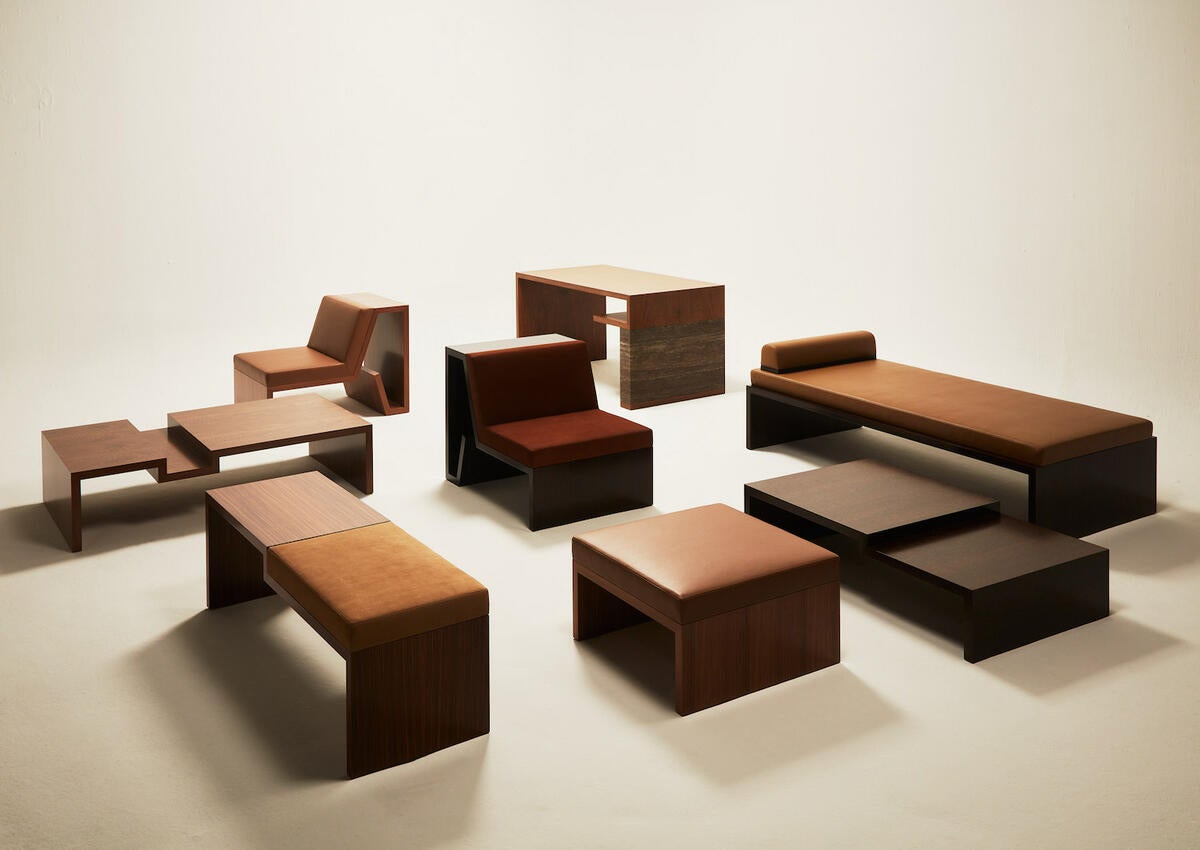 Atelier FM launched Continuous, its inaugural furniture collection. The sculptural series spans eight modernist designs outfitted with sleek rectilinear silhouettes and muted tone-on-tone materials, such as a walnut-veneered chair with full-grain leather upholstery and a palm-wood coffee table with a staggered, two-tiered surface.