While there has always been a kinship between the fashion and the home industries, the two have only grown closer this year during the pandemic. (Hello, cashmere loungewear.) But it was months before COVID-19 hit that Kym Gold, co-founder of denim brand True Religion, made the decision to step away from clothing retail to launch Style Union Home, a Los Angeles–based pottery and lifestyle brand.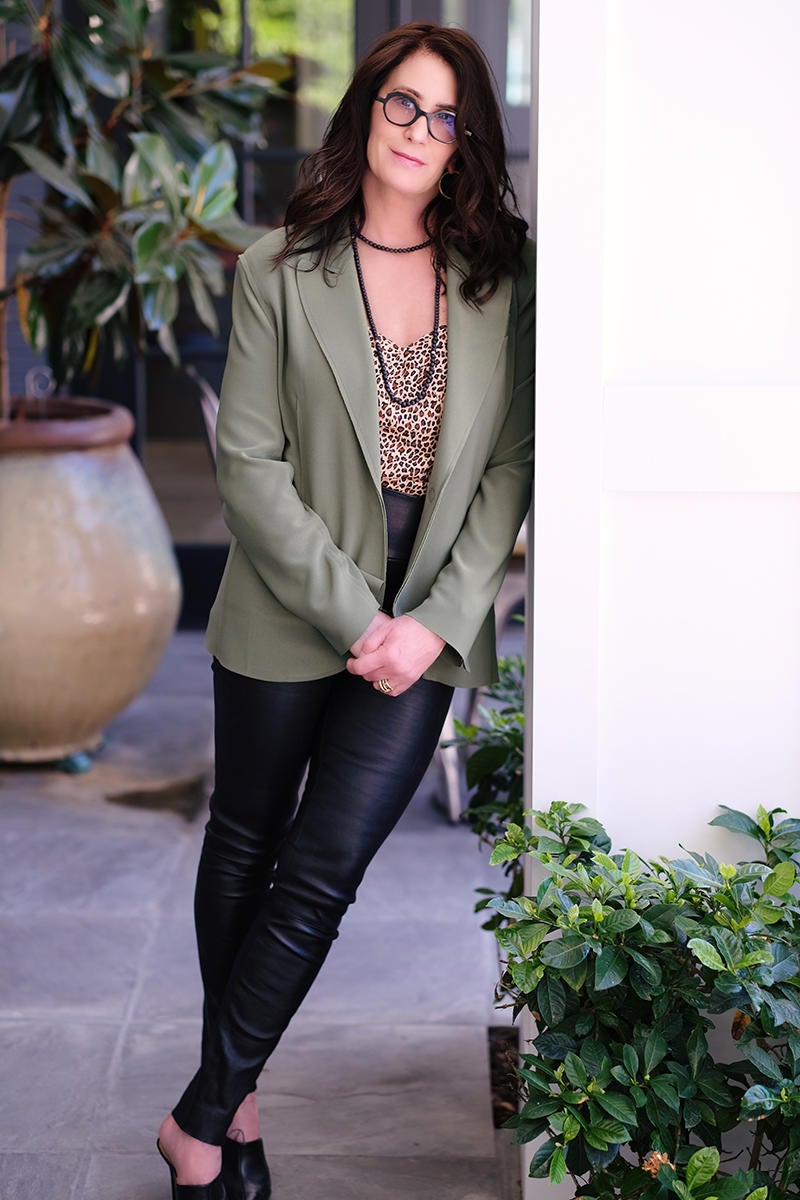 Courtesy of Style Union Home
Gold's interest in ceramics began last year when her son took her to a pottery class for her birthday. "I started throwing and I thought, This is so much fun," she says. "I had a studio space, and [decided] to make this a business. My son said, 'Mom, why can't it just be a hobby?' That's just not me!"
The shift from designer denim to ceramics isn't quite as big of a leap as it seems. A seasoned entrepreneur, this is the sixth company Gold has founded, albeit the first outside of the fashion industry. (Her most recent venture, Babakul, sold bohemian clothing until the label dissolved in 2014.) But all the while, she's also had a foot in the world of interiors and real estate: For years, Gold has been designing and staging, including flipping a number of properties. Along the way, she struggled to find a brand that produced both high-style tabletop pieces and practical home accessories like pet food bowls or entry baskets that matched her taste. Her solution? "If I don't find something, I'll just make it," she says.
The resulting ceramics reflect a streamlined cool, with a refined palette of bisque, black or a color-blocked combination of the two; some pieces are also available in teal, orange or a sunny yellow. The brand's two place settings reflect the company's range: the restrained Legacy (a simple pair of plates and a bowl with a spout-like notch) and the more freewheeling Malibu (with irregular, undulating edges on all three pieces); the collection also features a dash of humor, with personalized pet bowls and three playful labeled serving pieces (napkins, chips and guac) that resemble crumpled cloth bags.
Creating a brand with what Gold calls "whole-home cohesiveness" (a quality that stems from a shared material language and design sensibility) is one of her primary goals—and it makes the collection attractive not only to homeowners, but also to hospitality groups and stagers. "I'm working with Soho House in London, stagers, interior [designers], and a lot of bridal," explains Gold of her current clientele. "When I was staging my own homes that I built, it was really difficult to find something like a basket that would go with the sculpture so that the pieces weren't jumping out at you—that they had an easy flow. That's hard [to achieve] when you have so many other vendors that you get to pick from."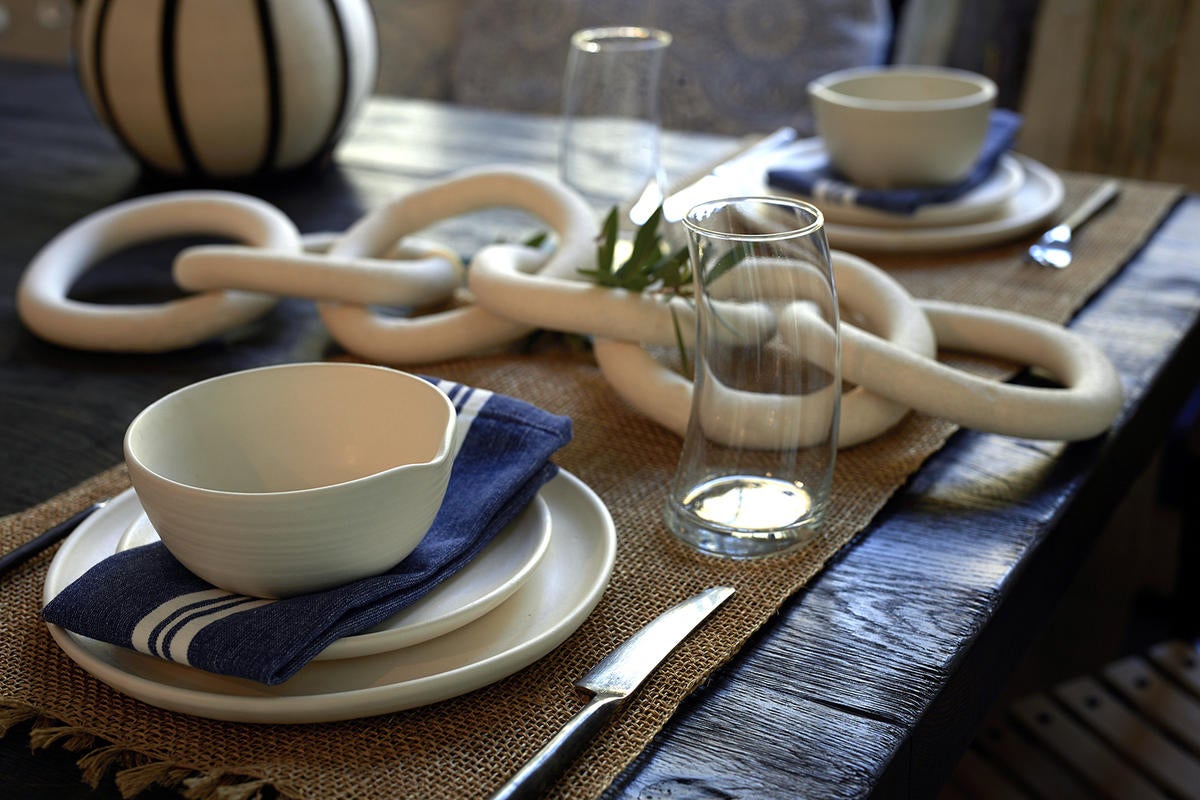 Courtesy of Style Union Home
Still, Gold is bringing some lessons from fashion along. For starters, she has chosen to have the Style Union Home production cycle sync up with the fall/spring fashion calendar. She's also adopting a personal approach to product testing she learned from fashion: "Anything I ever designed or made, I would wear it to make sure it fit perfectly and that there were no issues," says Gold. "In the same way, everybody eats on my plates, the pieces are all in my house."
Like everything else, the pandemic affected Gold's plans. In January, she was purchasing equipment and developing design concepts. In early March, she started hiring. Then came COVID-19. "Challenge No. 1 is doing everything yourself; challenge No. 2 is trying to build a team, but having everybody working remotely when you're working with a hands-on product," she says.
Despite that hurdle, Gold was able to assemble her team and develop a modern-day cottage industry, giving the potters wheels to take home; the pieces are then dropped off at her house for firing and glazing. Her goal was to build up shippable stock before launching. "From my business background, I knew that I needed to gear up for inventory—I knew I was going to have buyers that wanted the product right away," she says.
One unique aspect about Style Union Home: Gold has been building the company with the intention of being acquired. "It's not about the money," she says. "I'm a woman, I hire a lot of women, and [I'm] dividing shares for their future—there's the excitement of leaving a legacy for the people who work with me. It's a team." Giving back underpins the business in other ways, too; Gold donates 5 percent of all sales from her Unity collection to Black Women for Wellness, a Los Angeles–based nonprofit that is committed to the health and well-being of Black women through education, empowerment and advocacy.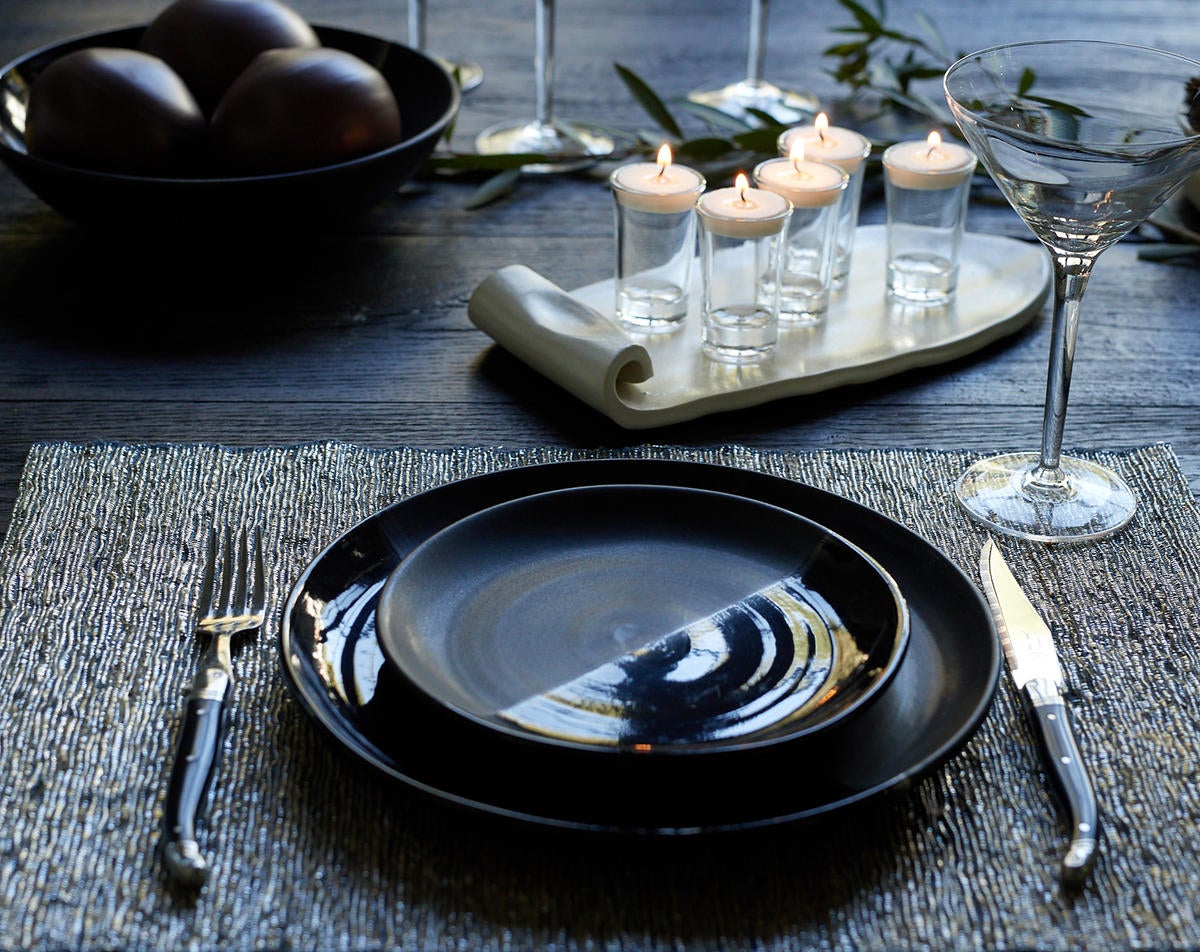 Courtesy of Style Union Home
Gold sees an eventual acquisition as a necessary next step to grow Style Union Home—additional capital that would give her the freedom to expand her team and bring on a strategic partner, in addition to the purchasing power that would go toward additional pottery equipment. "I'm finding that companies like West Elm and Restoration Hardware are going to want to acquire a company like mine [because] it's very difficult to go overseas right now," she says.
Since launching Style Union Home in August, Gold has been filling orders daily, bolstered in part through Zoom-based collaborations with companies like Girls' Night In, but also through her fashion network. On December 1, the brand will launch a collection with Kim Chi Avocado, the lifestyle brand started by Fred Segal Couture partner Yunnie Kim Morena. Gold's tabletop pieces will also show at NY Now and Shoppe Object next year, albeit virtually—with a few pandemic-borne workarounds to help along the way, from videos on her website to sending out tile samples to editors and showrooms.
For the time being, Style Union Home will continue to focus on ceramics, but in the coming seasons, napkins, pillows and other lifestyle pieces will make their way into the brand's portfolio. "It's still a new medium for me, which is a challenge, but clay is exciting—[and] I'm getting orders every day," says Gold. "I'm excited to be waking up with a new passion, and it's not fashion—it's passion for the home."
Homepage image: The Jill Candle in three sizes, by Style Union Home | Courtesy of Style Union Home