This just in: Busts are having a major moment, as homeowners fill their shelves with the heads of everyone from the Greek poet Sappho to David Bowie. Whatever happens next, stay in the know with our weekly roundup of headlines, launches and events, recommended reading and more.
Business News
Thousands of Etsy sellers are shutting down their stores from April 11 to 18 in protest of transaction fees, Modern Retail reports. The digital strike follows Etsy CEO Josh Silverman's February announcement that the company would increase its cut from 5 to 6.5 percent (a 30 percent hike) in response to record-high sales. The organizers of the strike call for the increase's cancellation, stricter treatment of resellers and the end of the platform's Star Seller program, which has drawn criticism for requiring sellers to hit certain sales and shipping metrics.
Food52 laid off 20 employees last week in a company restructuring, Digiday reports. The decision mainly affected the brand's content, creative and marketing teams—among those let go was Food52's director of social media. A spokesperson from the brand told Digiday that Food52 is implementing the restructuring to "better support the company's commerce business and integrate the two companies [it] acquired last year," Schoolhouse and Dansk. The spokesperson noted the company is attempting to cut costs in response to supply chain disruptions caused by the pandemic, which have impacted the margins Food52 generates from selling product on its site.
Rendering software giant Chaos acquired Cylindo, a product visualization platform used by furniture companies including Universal, American Leather, Room & Board and Interior Define. The terms of the deal were not disclosed. Following the acquisition, the newly merged company plans to create a one-stop platform for product visualization and expand its offerings to meet the needs of more home industry players, including architects, interior designers, 3D artists, brands, retailers and marketplaces.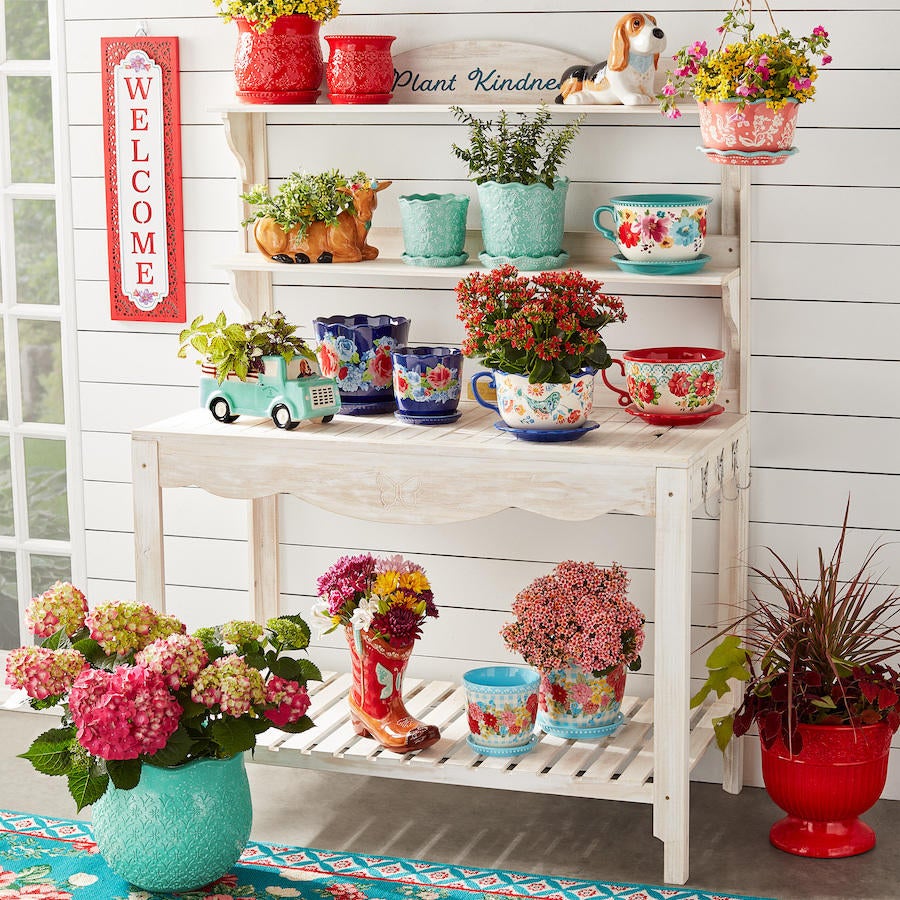 California-based furniture manufacturer Exemplis acquired Houston e-commerce home furnishings retailer Edloe Finch and its subsidiary sofa company Albany Park, Furniture Today reports. Founded in 2017, Edloe Finch specializes in drop shipping sofas, chairs and tables for marketplaces like Amazon and Wayfair. Following the acquisition, the company will continue to operate independently, with co-CEOs Darryl and Jessica Sharpton remaining on in their leadership roles.
Home listing app Playhouse launched in beta for all iOS users, TechCrunch reports, after securing a total of $2.8 million in seed funding from groups like Agya Ventures, Goodwater Capital and Y Combinator. The app offers a short-form video interface similar to TikTok but with a feed populated only by videos of homes on the market. Users can message agents directly through the app—and if Playhouse facilitates a sale, the company receives a cut of the transaction.
San Francisco–based startup Cottage completed a $15 million Series A funding round led by venture capital firm Fifth Wall, TechCrunch reports. The company serves as an online marketplace for residential construction, specifically custom ADUs. The platform digitizes the design-build process, matching homeowners with contractors, and provides a pipeline of projects and scheduling tools. With the new capital, the company plans to launch in five to six markets over the next year, including San Diego.
The rate of inflation has reached its highest point since 1981, The New York Times reports, as consumer prices rose 8.5 percent in the year through March. The spike is partially due to a recent surge in gas prices resulting from the Russian invasion of Ukraine, as the U.S. average for a gallon peaked at $4.33 on March 11—still, even when removing fuel from the average, core prices climbed at a rate of 6.5 percent in the year through March. Some economists say the March data represents a peak based on the slowing rate of the core index in the months leading up to March, though increases in wages and housing costs as well as persistent supply chain issues may keep the rate of inflation elevated in the months to come.
Launches and Collaborations
The Pioneer Woman, Ree Drummond, teams up with Walmart to launch her first outdoor collection of furnishings, decor and gardening accessories. The vibrant, colorful assortment includes gardening and watering tools; plant stands and bistro sets; planters and bird houses; cushions and rugs; and more.
Textile designer Hana Getachew of Bolé Road Textiles partnered with West Elm to debut an exclusive collection of rugs and indoor/outdoor pillows. With textiles hand-spun, dyed and woven by artisans in Getachew's birth country of Ethiopia, the product selection draws inspiration from coastal African cities like Dakar and Accra, layering color, pattern and texture to capture their spirit.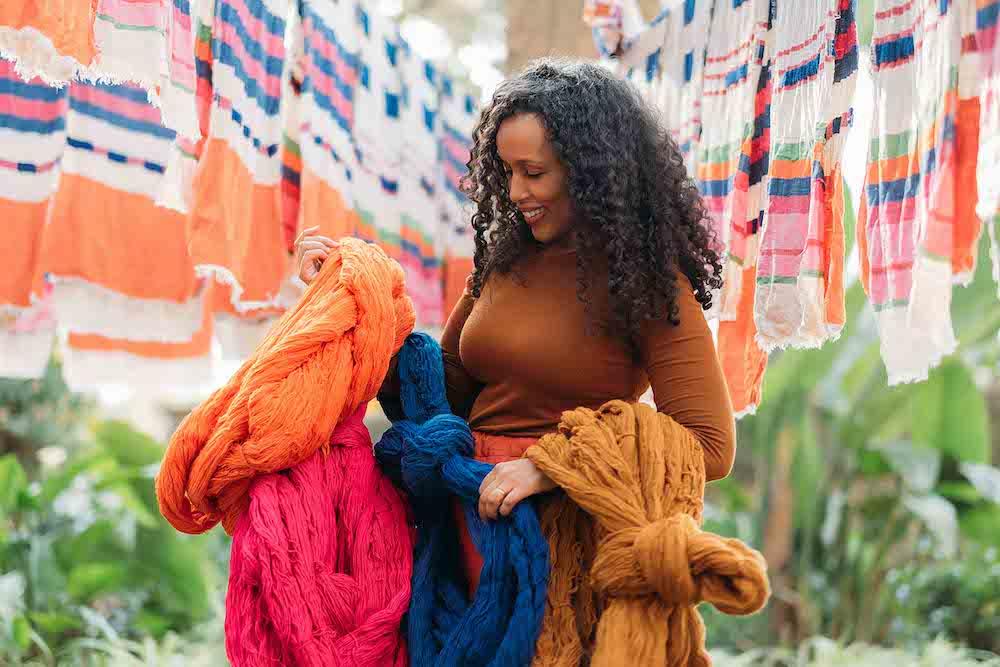 Recommended Reading
Paint color selection is often an aesthetically driven process—but what if the hues you choose could tell you something about yourself? When she published the book Ode to Color in 2016, textile designer Lori Weitzner teamed up with a psychologist to develop a quiz that could match readers with palettes that suit them best—and as the world has undergone seismic changes in the past few years, she's noticed that color preferences have too. For House Beautiful, Business of Home editor in chief Kaitlin Petersen explores the characteristics of Weitzner's 10 palettes, taking a deeper look into the feelings they may inspire for a space's inhabitants.
The choice between the terms "decorator" or "interior designer" to describe a design professional is hotly debated—even industry greats are split on the subject, with icons like Alexa Hampton opting for the former before switching to the latter in recent years. For Elle Decor, Stephen Wallis takes a deep dive into the perception and usage behind each term, exploring how changing attitudes toward design led to a divide over which title is best.
Jesper Brodin, CEO of Ikea parent company Ingka Group, joined Alan Murray on Fortune's Leadership Next podcast to talk about how the megaretailer approached the decision of whether or not to suspend operations in Russia—including how the business weighed needs of customers, employees and global society. "None of these scenarios is good for the business. We can take that out of the equation. There is simply no good business path," says Brodin on the episode. "When it comes to the moral and ethical right thing to do, that goes beyond the size of your business. It's a difficult question, I think, for all of us."
Young TikTok users are channeling the home decor preferences of coastal grandmothers in the newest interiors trend taking over the app, which has many embracing neutral color palettes, natural materials and fresh florals. As Monica Greep points out for Daily Mail, the movement takes its cue from fashionable rom-com grandmothers like Diane Keaton and Meryl Streep in movies like Something's Gotta Give and It's Complicated, and has already translated to a 334 percent increase in Google searches for the new aesthetic.
Call for Entries
Garden & Gun seeks Southern-made product entries for its 13th annual Made in the South Awards, accepting submissions for categories including food, drink, home, style, outdoors and crafts. The overall winner receives $10,000 cash, plus a feature alongside their fellow winners and runners-up in the magazine's December 2022/January 2023 issue. To enter before June 15, click here.
Cue the Applause
1stDibs has announced its annual list of 50 outstanding designers from across the globe, whose work and one recent project will be featured on the marketplace's site. This year's 1stDibs 50 list includes 20 designers who make their first appearance on the list—including Corey Damen Jenkins, and Heidi Caillier and Courtney McLeod—along with a cohort of recurring winners such as David Kleinberg and Summer Thornton. For the full list of winners, click here.
Gift for Life, a charitable organization in the gift and home industry, has selected business journalist at BOH columnist Warren Shoulberg as the honoree of its 2022 Gift for life Industry Achievement Award. Shoulberg is an industry veteran with four decades of experience covering the home furnishings retail realm and has served as an editor in chief for several leading business-to-business publications and as a contributor to titles like Business of Home, The Robin Report, Forbes and his own site, Warrensreport.com. In addition to guest lecturing at Columbia University's Graduate School of Business, Shoulberg has been honored by the IFDA and FIT, and has been cited as an expert in the field by publications like The Wall Street Journal, The New York Times and The Washington Post. He will be honored at the 71st Annual Retailer Excellence Awards in Dallas on June 22.
Homepage image: 1stDibs 50 designer Brittany H. Giannone, of ABD STUDIO, crafted a refreshingly modern bedroom for a San Francisco art collector. | Suzanna Scott Photography