Fresh off the news of a major $40 million funding announcement, EAL checked in with Common, the co-living startup with properties throughout the United States. Australian Sophie Wilkinson, head of design and construction at the company, discusses her background, what the investment means, and what, exactly, co-living design is all about.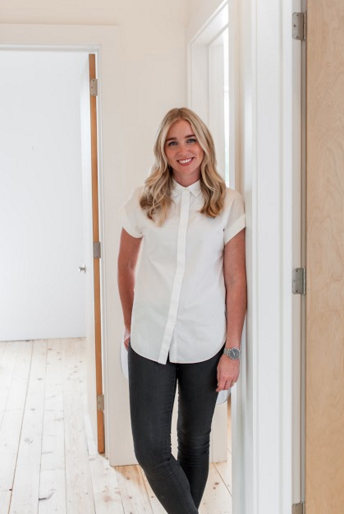 Tell us about your background in real estate and design. How did you first get into the industry?
I grew up in a family of architects, so design has been a passion since I was a child. I was taught that to design well, you first need to know how to build, so after earning my bachelor's in architecture, I decided to go into construction.
After working several years as a project manager for a construction firm, building a range of projects including a luxury hotel in Sydney's Darling Harbor, I left my native Australia and moved across the world to New York for an opportunity to work with some of the most renowned retail brands.
These include Apple's flagship store on Madison Avenue in Manhattan, Harman's first flagship store in the U.S., and now with Common, homes across the country. The Apple and Harman projects taught me a lot about merging design with construction and architecture, which have been great lessons to draw upon as we rapidly expand Common nationwide.
Common recently secured major funding. Congratulations! How will the new funds impact your work and department?
There is tremendous demand for co-living, and our Series C round will allow us to continue our expansion into new cities. It will help Common provide more people with thoughtfully designed shared living spaces and access to a built-in community.
It is unique for a residential property operator to have a large design and construction team, but our attention to good design sets us apart. This new funding will allow us to stay focused on the quality of our homes as we grow.
The opportunity to enhance all the unique traits that make Common great—seamless application process and move-in day, gorgeously furnished bedrooms and shared living spaces, countless opportunities to know your neighbors and be a real community member—excites and motivates me to continue building community and better living through design.
What is the philosophy behind Common?
At Common, we are addressing the needs of the everyday renter—enhancing and improving the experience of living with roommates in cities and removing the pain points. Today, we are witnessing a fundamental shift in the way people are choosing to live. The reality is young professionals are living in cities for longer and later into their lives, and co-living has emerged as their choice for a better, more flexible way to live with roommates and access a built-in community.
I lead a team of designers and architects to build spaces that foster community and convenience. We work with developers to shape the layouts of properties specifically for co-living, with large shared apartments and community and amenity spaces that people want to be in. Every inch of our co-living homes is maximized for comfort and convenience, from calculating the amount of storage space needed for each member and installing hooks on the walls of bedrooms so residents can customize their spaces, to hand-selecting comfortable furniture for our living rooms. Common homes feel like beautiful but normal homes, because they are, without the hassle of furnishing them.

Common homes feel like beautiful but normal homes, because they are, without the hassle of furnishing them.
What are the unique design challenges you face in the co-living space?
Common thinks about design as a service for our members, and we know that good design has a meaningful impact on our members' lives. With 14 co-living homes in five cities, we've had ample opportunity to learn what does and doesn't work when designing for co-living. Our three basic principles would be:
1. Nice spaces make for happy people. Creating beautiful homes goes far beyond addressing a marketing need. Our homes are places where our members want to be, and look forward to getting back to. Design decisions such as prioritizing sunny living rooms, accessing outdoor areas, and providing chic furniture are important and set the tone for our communities.
2. Don't overlook the "less sexy" design details that can make or break a home, especially a home with a lot of people living together! For example, ample cabinet storage so the house isn't overflowing with "life stuff," and sizing out rooms and a kitchen appropriately. We're always thinking of creative design solutions for these sorts of everyday problems. When considering what to provide in our homes, we select items everyone needs, such as cutlery, pots and pans, and laundry supplies. By including these items, roommates don't worry about problems such as whose blender they are using each morning.
3. Provide an excellent backdrop for our members' lives. Often in roommate situations, the living rooms become a collection of mismatching, leftover items. The majority of Common members are on one-year leases, and they renew them, so we focus on providing gorgeous, designed interiors whilst allowing space for our members to bring their personalities to the home.