An understatement: The past few months have been difficult. But ceramicist Charlie Dumais and his husband, interior designer Kevin Dumais of Dumais Interior Design, have been finding opportunities to look on the bright side. When the pandemic descended, the two found themselves turning a ceramics side hustle into a full-time operation.
Their company, Dumais Made, began in 2017 with Charlie, who dabbled with ceramics in college. For the last seven years, he's been the principal designer of Bold, an architectural lighting firm, and has seen ceramics as a passionate hobby. With time, the ceramics took on a larger role in his life, and he began experimenting with hand-building, incorporating various textures and techniques to fashion lamps and wall sconces.
After three years of experimentation at an Upper East Side studio, together the couple decided to make it official. "We started a website, an Instagram account, and Kevin was selling [pieces] to his clients," says Charlie. Shortly after, 1stdibs came knocking, and before long they were selling their product through a digital storefront, which drew greater interest from the interior design community. "We saw a lot of growth in 2019," says Charlie. "We decided to open our own studio in Connecticut by our weekend house, and things started going pretty well."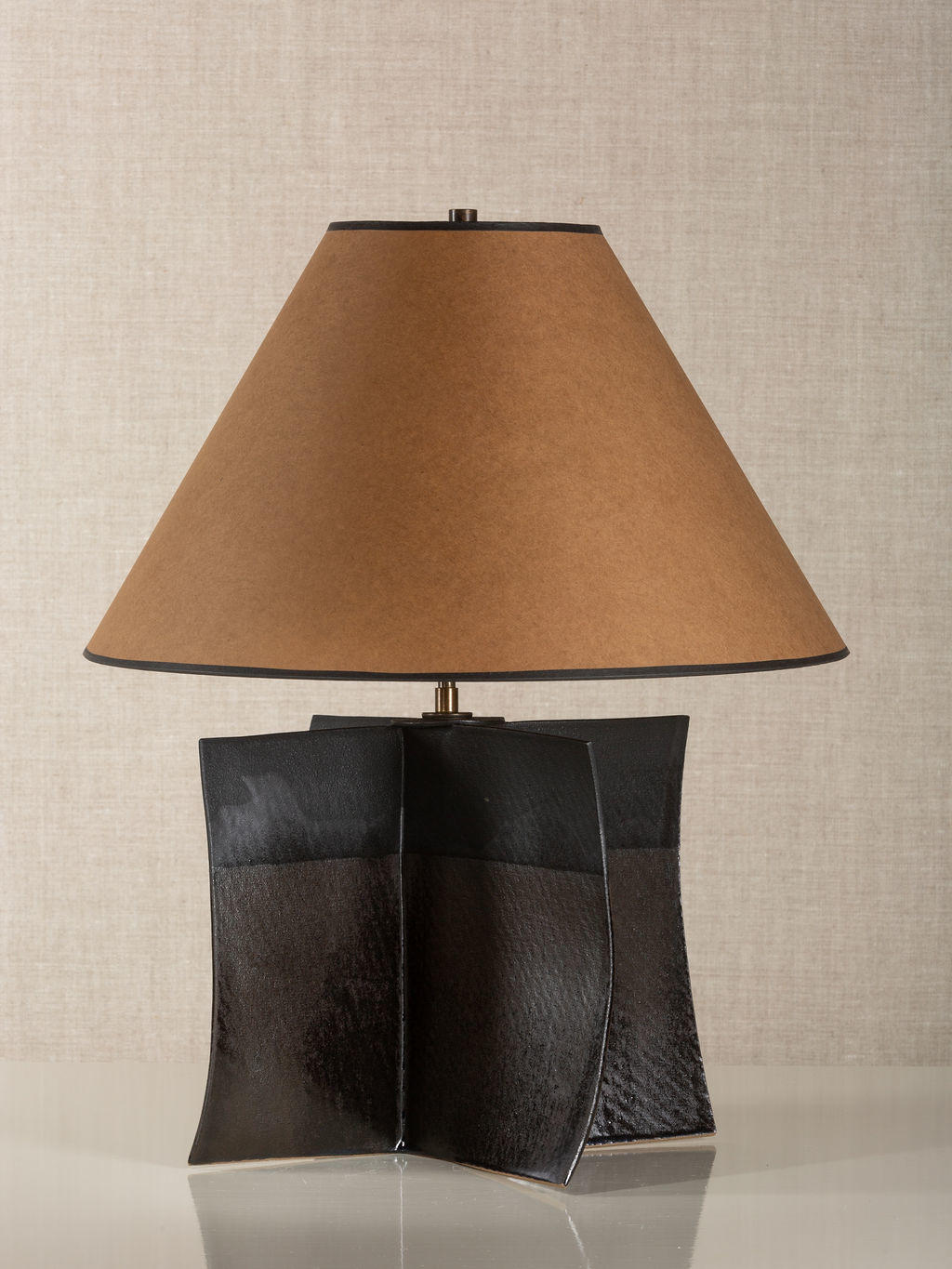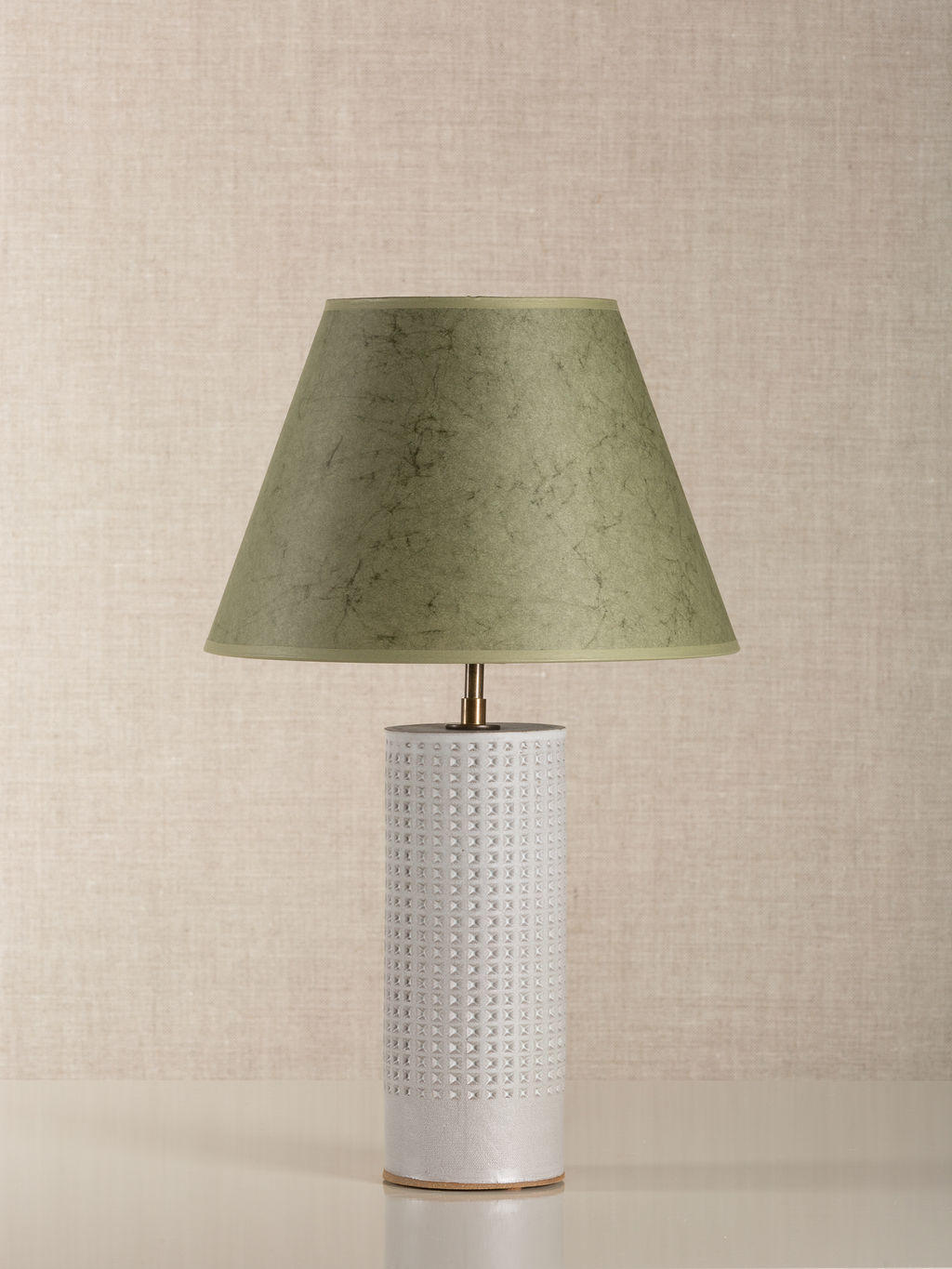 At the start of 2020, Charlie had started thinking about leaving Bold to strike a more sustainable work-life balance. "While Connecticut was initially our weekend destination, it became a place where Charlie was working all weekend long," says Kevin. "It was like, OK, we need to change the way our life is going, because we were working too much and didn't have any downtime." Both designers knew that Dumais Made was ready for the next level, but the two needed time to dedicate to growing the company.
Then came March. Kevin's design projects came to a standstill, pushing him to furlough some of his staff, and both made the decision to let their ceramic studio assistant go—but the orders kept coming in. The country was at a standstill, and business owners everywhere were nervous about the future, but Dumais Made was seeing growth in its sales. "As scared as we were about the big picture, we were still busy,," says Charlie. With a steady stream of orders, Charlie took on an additional 500 square feet of studio space for storage and shipping.
The two also invested in the Dumais Made brand, revamping its website, reshooting product imagery, and creating a back stock of inventory to streamline e-commerce fulfillment and user experience. "The product is very tactile, and I think it's hard to understand it unless you're seeing it in person," says Charlie. "We have to be very deliberate in how we communicate our product."
In the months when Kevin's interior design practice was slower, he was able to spend time supporting the ceramics business, managing shipping and receiving and other day-to-day logistics. But as restrictions eased and interior design projects were revived, the duo wanted to keep the momentum going.
That meant hiring a part-time assistant, as well as building out the logistics. Last month, Dumais Made launched its own e-commerce site powered by Shopify, including a trade-pricing option, which signifies a strong step toward the future that Charlie and Kevin envision for the brand. At present, about 90 percent of their sales are to-the-trade, and looking at year-over-year growth—even factoring in COVID—the brand is on track to double its profit from 2019, an accomplishment that they credit to their investment in digital branding and website development. "In a lot of ways, as busy as we were with the ceramics, we invested a lot more in the company," says Charlie.
Looking ahead, the two designers hope to further diversify the scales of the lighting fixtures and bespoke lampshade offerings, in addition to incorporating more hardwired fixtures into the brand's UL-listed selection. Dumais Made also has its eyes on opening a brick-and-mortar showroom before year's end as a complement to the design studio in New York. Currently, the brand is represented only through its studio in Litchfield, Connecticut, as well as its 1stdibs storefront, and a few of its pieces are at the Fair showroom in Manhattan. The 1stdibs marketplace has proven to bring advantageous exposure, though they're considering curating the offerings to a more exclusive edit of fixtures in order to drive sales through their own online shop. "It's a great platform and resource for people shopping out there in the world," says Kevin. "It helps broaden our outreach as far as new clientele."
For all of the success Dumais Made has seen in the last few months, Charlie and Kevin have also been afforded a new perspective by working on the other side of the design equation. "It's interesting working with the trade [and] hearing opinions and critiques from other designers that we may have not thought about ourselves," says Kevin, whether it's the importance of having strong visual merchandising or navigating indecisive customers. "It's definitely eye-opening."
Homepage image: Charlie and Kevin Dumais at their studio in Litchfield, Connecticut | Courtesy of Dumais Made