Kravet developed the first searchable fabric database ahead 25 years ago—a pioneering move for the time. The company, founded in 1902 by the tailor Samuel Kravet, is now celebrating its centennial with two major endeavors: a retrospective book and a new integrated website, each a representation of both its forward-thinking ethos and its traditional roots.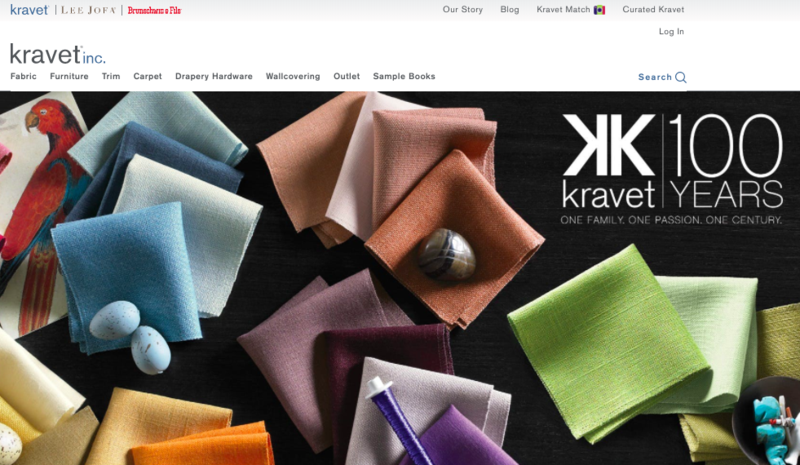 Kravet is well known for its family-centric business and expansive product offerings. But its technological forward-thinking has, in some ways, slipped under the radar. In honor of its 100th year, Kravet is aiming to change that.
First up: the new site launched on the heels of "Founder's Day," so designated by the Kravet team, with the goal uniting previously-disparate sections and brands (Kravet owns its eponymous brand as well as Lee Jofa, Groundworks, GP & J Baker, and Brunschwig & Fils), and marrying "our overall message of storytelling with a streamlined consumer experience," as Cary Kravet, the company's president, puts it. "Our new website drives a clearer and more consistent message across all brands and modernizes our web presence. Now, designers can shop across all of our major brands in one concise place, instead of dividing the experience as it's been before."
The website's evolutions have been numerous. After creating the first database in 1993, it "evolved to recognize color and primary means of search for fabrics," says Kravet, who also debuted the first-ever, to-the-trade website for finished products, CuratedKravet.com. That e-commerce site, which debuted a limited-edition, archival document prints program this January, informs the current Kravet.com relaunch.
"We learned a lot from the launch of our e-commerce site," says Kravet, "and are taking that knowledge and applying it elsewhere to ensure our customers are getting the best and most user-friendly experience possible. Our goal is to present a better user experience with an easy-to-follow layout focused on beautiful images and clear instructions. The new website includes all of the functionality of our past platform, e-design trade, with added education and supportive material, all in one location."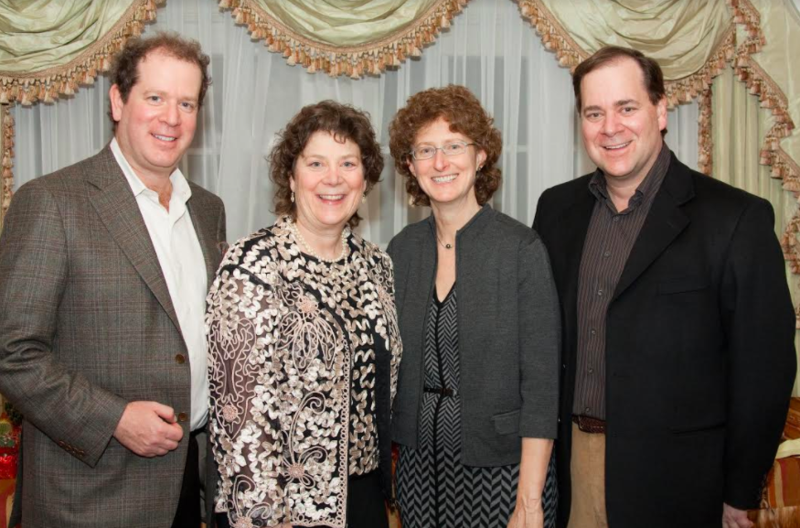 The new site also includes the brand's new blog, "Inspired," which will spotlight product stories. "Each of our collections tells a story, and with this new platform, we are able to pull back the curtain and share what goes on behind the scenes in order to create our unique products," explains Kravet.
Also debuting for the centennial year is a slightly less modern, but no less innovative, initiative: Inspired Design: The 100 Most Important Interior Designers of the Past 100 Years, a tome published by Vendome Press that chronicles the design industry over the same years that Kravet has been in business. "The book features the many great trailblazers of the design industry," Kravet tells EAL. "The wide list of customers and other design influencers was fully vetted on social media, so it is representative of the whole industry."
What hasn't changed over the last 100 years? "Our business has remained within our family—we are now entering our fifth generation of leadership—and we believe this hands-on management style has gotten us this far," says Kravet. "We hope to continue on this journey for the next century."