Tomorrow Sleep, a direct-to-consumer company by Serta Simmons Bedding, spans mattresses as well as products including a sleep monitor, also incorporates smart technology, with the goal of promoting restful sleep.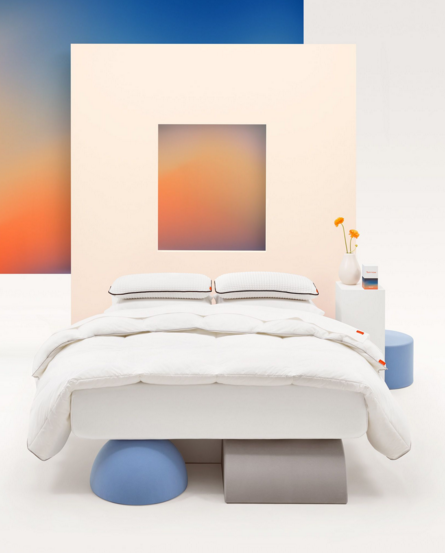 The line includes: the Hybrid Mattress, outfitted of memory foam and a wrapped coil system along with a patented ventilated rail system designed to keep the temperature consistent; a sleep monitor to record sleep cycles, heart rate and body movements (it also delivers suggestions for improving sleep); hypoallergenic and memory foam pillows; 500-thread-count sheets; drapes designed to block out light; a mattress protector and comforter.
"We created Tomorrow Sleep because we believe in the power of sleep to change lives," says Bryan Murphy, founder and president of Tomorrow Sleep. "We saw that people are increasingly becoming aware of the importance of sleep as a cornerstone of wellness and there wasn't a great solution to address that need in the direct-to-consumer space. We're excited to bring a truly integrated sleep system to market that will help people achieve their best sleep possible."
The company's mattresses start at $550 and "sleep systems" start at $1,300. Serta Simmons Bedding, which is the U.S.'s largest distributor and manufacturer of mattresses, is behind the new company.
"We are excited to launch a unique direct-to-consumer brand that will be independently run and managed, while still leveraging the strong technology, innovation and manufacturing resources within SSB," says Michael Traub, SSB's CEO. "Tomorrow is a fantastic addition to our best-selling portfolio of brands that will address the consumer segment which prefers an online shopping experience."