For Baldwin, designers are more than mere clients—they're collaborators. Since its founding in 1946, the Reading, Pennsylvania–based hardware manufacturer has known that some of the best ideas for beautiful levers, knobs, pulls, handlesets and every other imaginable accessory come from the creative talents who build and decorate today's homes. The company first made it official a few years ago by coalescing a competitively selected group of designers and architects from across the country who shared inspiration and provided feedback on prototypes. That collective eventually evolved into Baldwin's Design Authority, an exclusive advisory board of five elite professionals who consult with the brand on product development and emerging trends to help it anticipate and shape the future of hardware.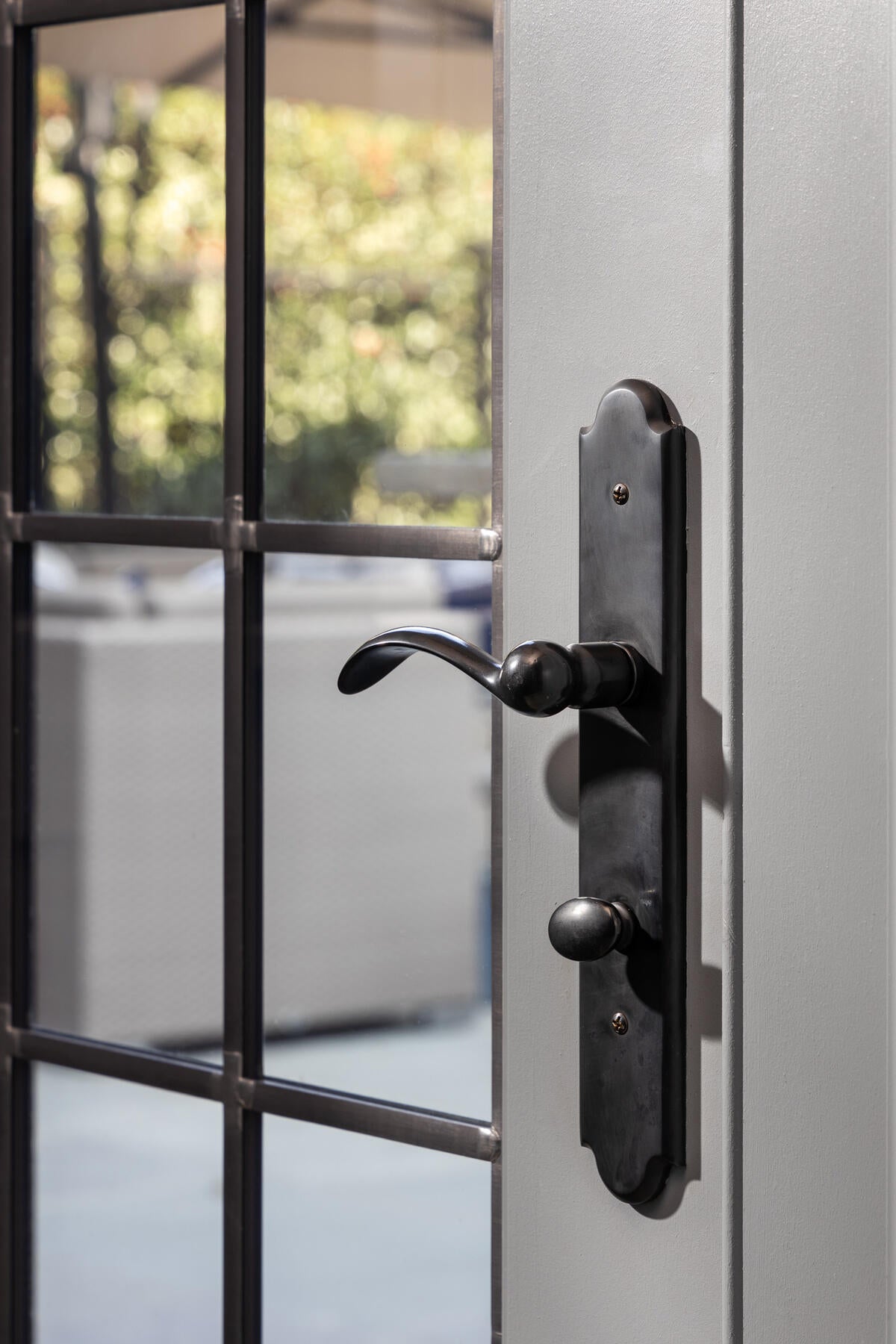 "It's like a think tank," says recurrent member Carol Kurth, FAIA, ASID and principal at her eponymous architecture and interiors firm headquartered in Bedford, New York. Recently, she brainstormed behind the scenes for the launch of Baldwin's Graphite Nickel finish. "And it's beautiful—a cross between satin and blackened." Just traditional enough but appealingly edgy too, it fills a need. "I'm specifying it on a couple of projects right now. The color is cool," she adds.
An architect and designer of luxury residences ranging from the classic to the contemporary and indeed the cool, Kurth chooses Baldwin hardware for pretty much all her projects—and she does so early in the process. "Hardware should never be an afterthought," she states. "The wrong door handle can destroy the look and functionality of an entire project." That might sound melodramatic—until you pause to consider just how many times per day you open the kitchen cabinets or close the bathroom door. "It's not just about aesthetics—how it fits in proportion to the furniture or how the finish complements the plumbing fixtures in the adjoining kitchen," she continues. "It's how comfortable it is to hold, how easy it is to use. There's a lot to factor." The right hardware serves as a connective element for the rest of the design, giving it continuity.
A recent construction in New Rochelle, New York, involved the addition of a free-standing pool cabana and patio environment that would still fit within the architectural context of the adjacent, early 20th century Tudor home on the property. Kurth's aim was to unify the preexisting and the new, down to the finest detail. She chose "two beautiful pieces that are jewelry for the project": Baldwin's Boulder handleset as the exterior hardware for the entry and corresponding pocket door set for the custom-made leaded-glass door inside, both in Distressed Oil Rub Bronze. The slightly aged effect of the finish carried over to the other fixtures inside and around the pool, as well as the smoky blue tones of the slate roof.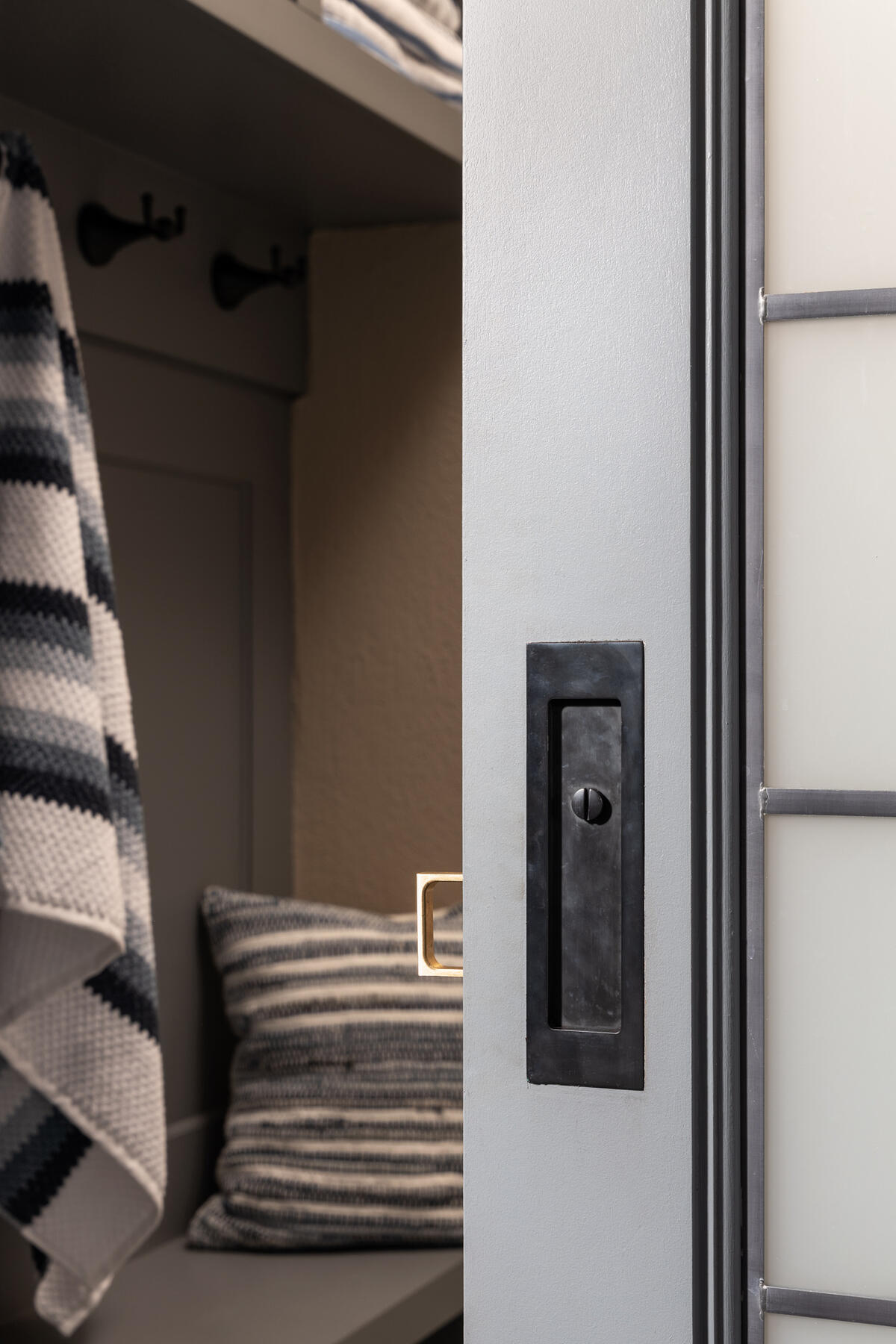 "This particular build was a little more 'classic transitional,' so I knew there would be several options I could source across Baldwin's portfolio that would work well with it," she explains. "We didn't use a lot of pieces for the pool house, just impactful ones." She chose the front door lever for its weight, texture and graceful fluidity of its form. "It felt like a good marriage between the more modern vibe we were creating in this small jewel-box space and the classic architecture of the main home's Tudor facade." Inside the cabana, the pocket door opens onto what Kurth calls "a gem of a spa space," with a contemporary bluestone trough sink and dual filament-bulb light pendants flanking the vanity mirror. "The Baldwin hardware is streamlined and elegant, but it has an industrial edge, like the pool house's overall aesthetic," she says. "It relates."
Several of Kurth's current projects, including a "gorgeous" Hamptons estate and "very modern" home in Bedford, New York, feature Baldwin products throughout. "They have so many selections, most of which are American made, more than 14 different finishes, and the materials they use are first-rate," she says. That quality and craftsmanship come at a competitive price that frequently bests competitors. While specifying a recent job, Kurth called in multiple levers from a few different brands for the client to sample. "Because of the comfort, form and durability, they ended up choosing Baldwin." Conveniently, orders are fulfilled on average within two weeks. "That's another wonderful reason to work with Baldwin: I've test-ordered items that quick-shipped in less than five days. It's about as close to instant gratification as you can get," she adds.
As a member of the Design Authority, Kurth is in a strategic position where she's not only privy to the brand's initiatives but a contributor to its vision. "Baldwin is such a reliable and innovative company, and I love that they're interested and they're listening," she says. This commitment to an ongoing conversation with the greater design community is part of what makes it unique among manufacturers. "Whether it's through product styles and finishes or price points and delivery times, Baldwin remains focused on elevating its brand and solidifying its status as the ultimate resource for hardware."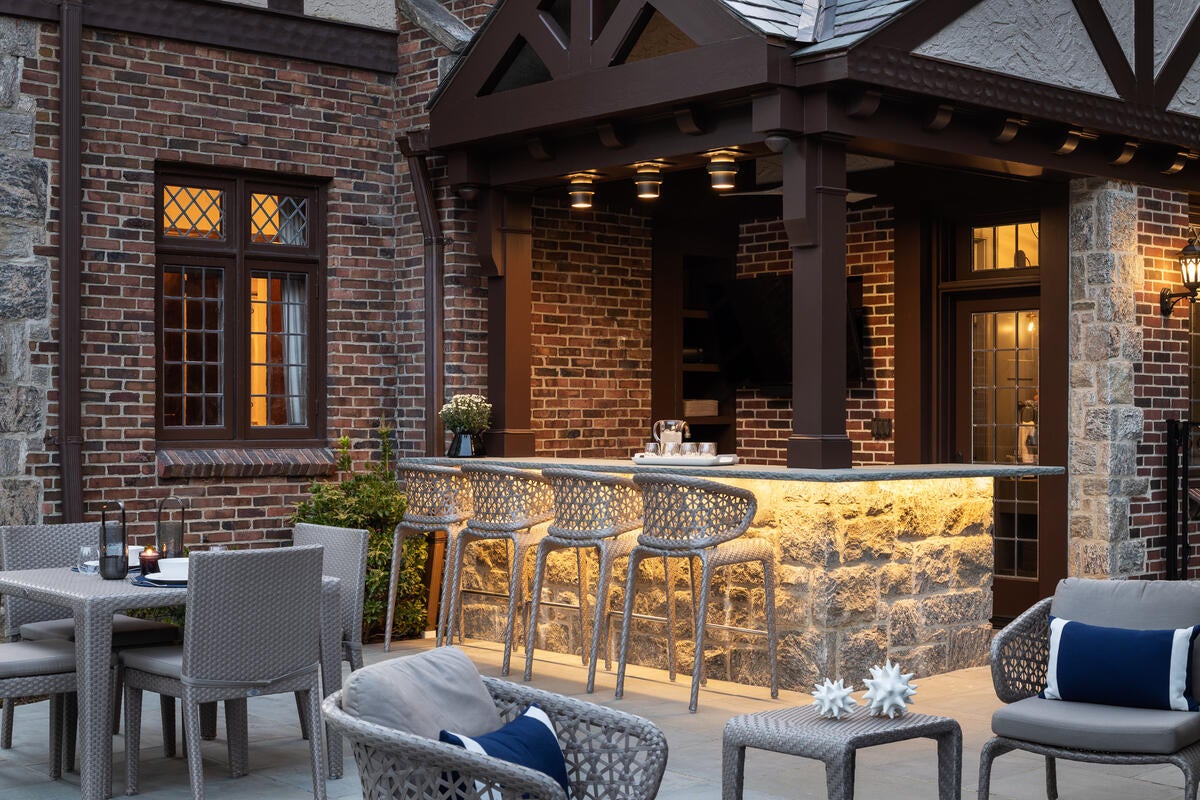 This story is a paid promotion and was created in partnership with Baldwin Hardware.