As the lights of Paris DÉco Off's colorful street lamps fade, designers and industry reps return to work with renewed inspirations. This year's design fair introduced new fabric collections (hello, jovial fruit prints and luxuriously in-depth weaves), designer collaborations and even an experiential brand from the industry's finest manufacturers. Read on for five of EAL's "Best of" moments from Paris Déco Off 2018.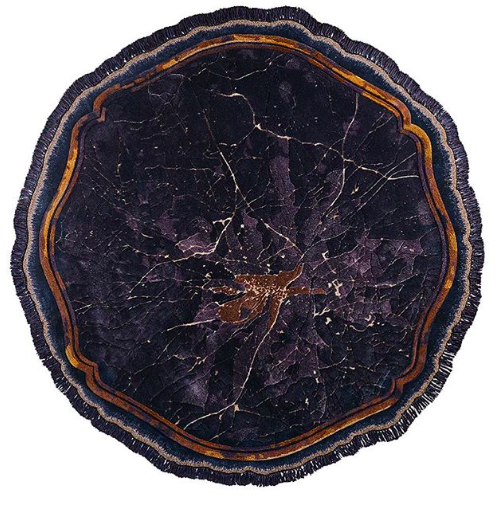 1. Custom carpet maker Tai Ping debuted its new collaborative collection with Ed Ng and Terence Ngan of AB Concept. The Hong Kong–based designers, who are known for their narrative-driven interiors, sourced sky-view inspirations for the Nephele collection, named after the Greek nymph conceived by Zeus and a cloud. A standout within the four-piece capsule collection was the mystic Polis design, hand-tufted using steel, wool and Lurex and embellished with a dull-silk fringe.
2. British textiles house Evitavonni looked beyond what's "in" with the debut of its first-ever outdoor fabric collection. Elegantly hued in a sea of dove grays, soft blues and golden yellows, the Outdoor | Indoor 2018 Collection re-imagines high-performance fabrics with refined, small-scale patterns and arresting textures.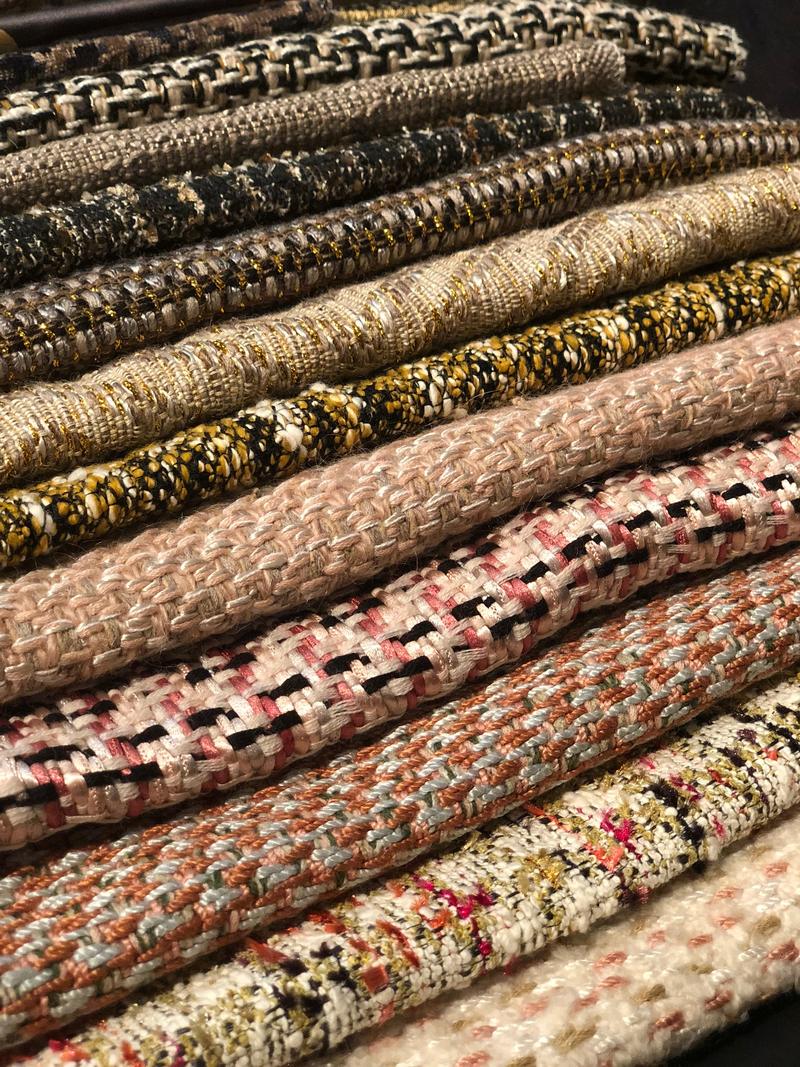 3. Fine rugs and carpet manufacturer J.D. Staron tested the custom-textile waters with Édition 169. The firm debuted experiential foray Édition 169 by Staron using Déco Off's platform to gauge designer reaction to the new brand and its inaugural 15 woven samples. Made with luxurious angora fibers and delicate metallic threads, the customizable, trade-only fabrics were a star of the show.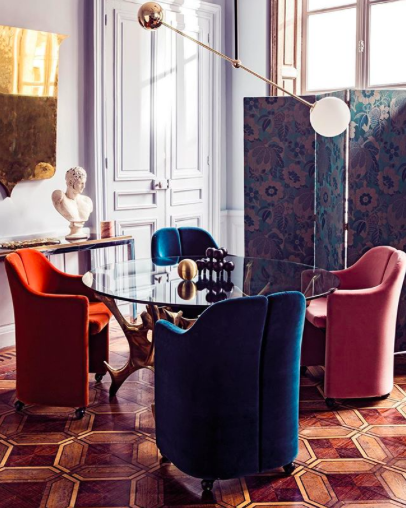 4. With its 2018 collection, Manuel Canovas, the fabric house known for its rich, vibrant textiles, did not disappoint. From a cheeky, plum-colored pineapple print to a sublime terra cotta velvet, debuting designs stay true to the brand's "unmistakably" European aesthetic. Hand-blocked prints, tasteful embroideries and classic checks and prints round out the new collection.
5. Design, dimension and durability are the hallmarks of Italian craftsmanship brand Donghia's new 3D Collection. Standouts within the just-debuted line include Block Party, a cityscape-emulating print on an ebullient embroidery, and Tilt, a beautiful brushwork of velvet, suede and faux leather layers.