Barbara Barry and Baker's collaboration originally kicked off two decades ago, when she participated in the Guest Designer Series. A newly debuting 70-piece collection spans case goods, upholstery and lighting and, according to Baker, "represents a departure from Barry's past collections with a more relaxed 'warm modern' stance that continues to contribute to a sensibility" unique to the brand.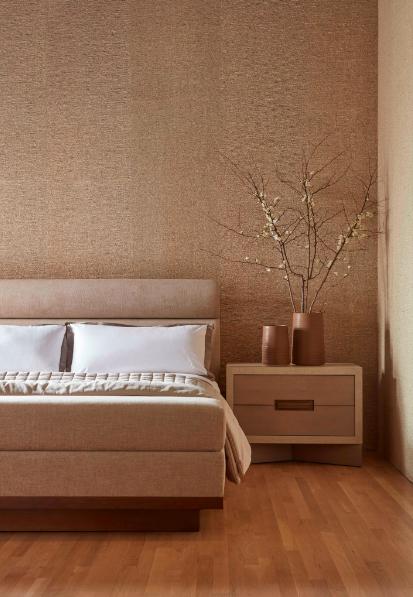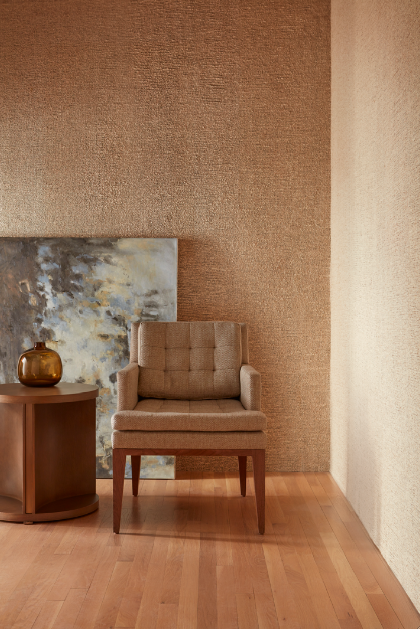 Barbara Barry collection for Baker, Panorama Platform Bed (with Footboard/Bench); Kona Chest (left); 
Ojai Dining Chair; Arc Occasional Table
"What I love most about the collection is that it is not fashion but a wardrobe of quiet pieces that can be paired with more overtly modern pieces, or more traditional ones because of each piece's simplicity," says Barry.
Pieces from the new collection include more relaxed wood finishes, modern upholstery and "easy-to-live-with" textural fabric choices. Materials include oak, walnut and mahogany finished in five new tones, and a color palette inspired by nature, including Cinder, Pink Salt, Bleached Sand and Awash hues, which join handmade Murano glass lighting. 
"We are especially excited to again partner with such a highly talented designer who has been a part of Baker's history and helped shape our identity for over 20 years," says Russell Towner, president of Baker. "Barbara has taken a decidedly modern approach, with her furniture collection this market while maintaining the relaxed sophistication that is her signature. The range is a curated mix of open-grained wood finishes, touches of bronze, textural fabrics and polished lighting which we at Baker feel taps into a global movement where relaxed and formal, couture and street fashion are mixed."