If Armadillo & Co.'s new Beverly Hills showroom looks like it belongs down under, that's because the 8-year-old company was founded in Sydney. In this lofty home away from home, designed by Standard Architecture, the ceilings reach 18 feet and the space features exposed brick gallery walls and expansive windows.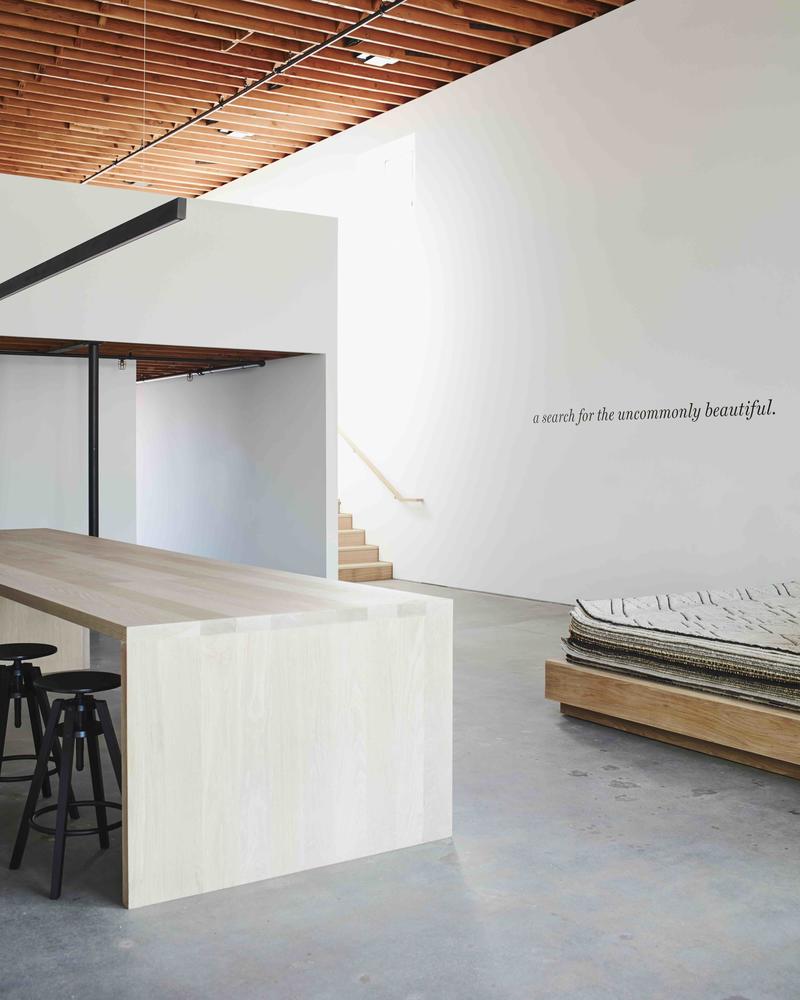 Armadillo & Co. specializes in rugs and tabletop products, delivered with a particularly conscious worldview: "With a key focus on merging aesthetics with ethics," reads the brand's mission, "Armadillo & Co.'s mission is to offer products with a high level of social responsibility."
Every piece of the line adheres to Fair Trade practices, and all of the brand's rugs have the KALEEN label (issued by the Carpet Export Promotion Council of India, guaranteeing that child labor was not used in manufacturing). The company also has runs The Armadillo & Co. Foundation, designed to improve Indian communities by providing educational, community and health facilities in underprivileged communities.
But why is Beverly Hills the right fit? "I have lived in L.A. for the last 10 years and have watched our brand grow organically in the U.S. California and Australia are very similar in a lot of ways, with our sense of interior style and indoor/outdoor living, so it just made sense to open our flagship retail store in Beverly Hills," says co-founder Jodie Fried. "The store very much reflects our brand—open and inviting, with clean lines and a natural feel—and we can't wait to interact with our customers on a more personal level and finally give them the full retail 'hug.'"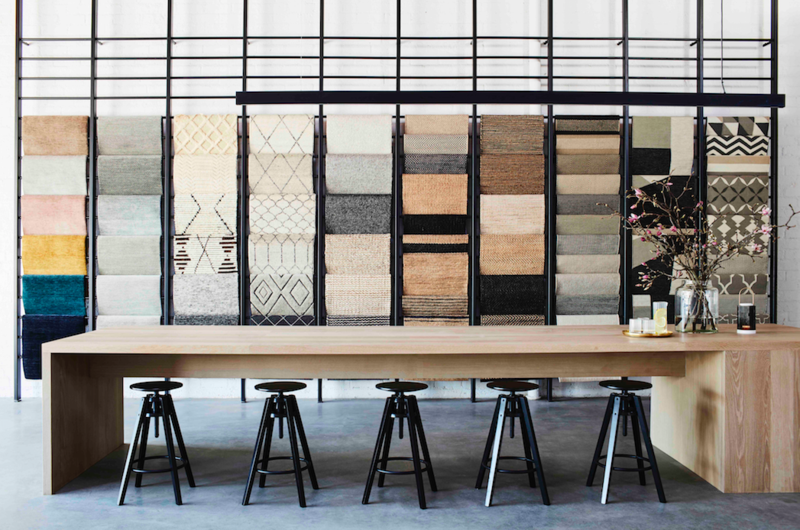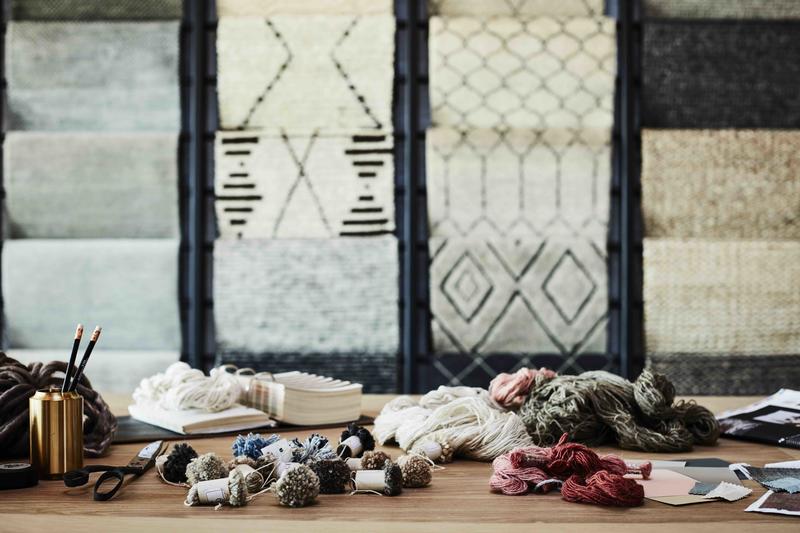 "We saw this as an opportunity to share Armadillo & Co.'s distinctly Australian, fresh yet high-end outlook on design with a wider customer base," says co-founder Sally Pottharst. "Our rugs are timelessly elegant yet unquestionably designed for everyday use, and I think Californians can relate to that desire for something that is as practical as it is beautiful. Like our product, the L.A. showroom is modern and innovative, but retains a down-to-earth simplicity that both consumer and designer clients will easily relate to."
The showroom is located at 8715 Wilshire Boulevard in Beverly Hills. The flagship joins the company's lineup of Australian showrooms in Sydney, Melbourne and Brisbane. The brand is represented by 200-plus retailers across 15 countries.