From promotion to publishing to collecting, ASID's lineup of extensive educational programming at ICFF kicks off this weekend. Get a glimpse of the schedule, and discover which thought leaders are participating in this year's program.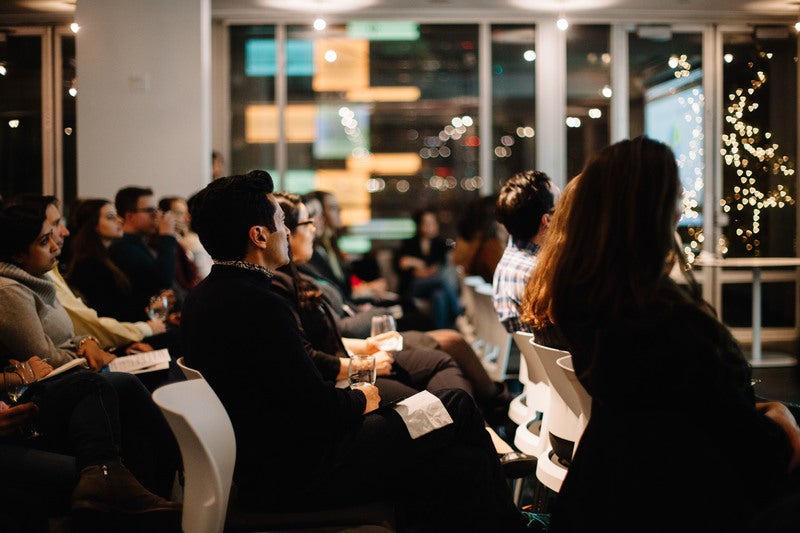 The full lineup is available below, courtesy ASID. Register online using promo code ASIDICFF: 
MAY 21
PROMOTING YOUR BRAND

11:00 a.m. 
Session 1: PR in the Digital Age | 2.0 CEU Credit
The digital landscape of the 21st century brings many new opportunities for public relations outreach. An accomplished panel of PR experts will offer insights on strategy, tactics and best practices that include "old world" print media and the complex, ever-changing "new world" of social media, blogs, websites and more. Panelists include Andrew Joseph of Andrew Joseph PR; Danielle McWilliams of Novità Communications and ASID New York Metro; and Nina Reeves of Nina Reeves Communications; and moderator Tyler Wisler of Tyler Wisler Home.
1:00 p.m.
Session 2: Getting Noticed in the Digital World | 2.0 CEU
Developing branded content that connects with potential clients in the "post-analog" world of the Internet has become a necessity for advancing business goals. But the trick is to understand both who you are and who your prospective clients are. Digital media consultant Carl Dellatore will lead a discussion with Adam Japko of Esteem Media, a luxury brand strategy firm, and Jeanine Hays and Bryan Mason from HGTV's Sneak Peek With AphroChic. The panelists will share their experiences in crafting content that drives web traffic and creates opportunities for both interior designers and the brands that provide products and services to them.
3:00 p.m.
Session 3: How Do You Get Published?! | 2.0 CEU
Editors are always looking for fresh, exciting design projects, and while designers seek the cachet that comes from being published in magazines, they are often perplexed by the process. What are editors looking for, and how do you reach them? This impressive panel, featuring Elizabeth Ralls of Atlanta Homes & Lifetstyles, David Murphy of House Beautiful, Wendy Silverstein of WSA-PR, and Alan Tanksley of Alan Tanksley Inc., will share their thoughts about which media outlets are a fit for your work and how to adhere to best practices when submitting work. The session is moderated by ASID NY Metro president Glenn Gissler of Glenn Gissler Design. Now more than ever, the media is hungry for content—why not make it yours?
MAY 22 
MATTERS OF DESIGN
11:00 a.m.
Session 4: Collecting Design in the 21st Century | 1.5 CEU
What makes a piece of contemporary furniture collectible? How do today's leading designers integrate these items into their projects? What place do 20th-century and midcentury design objects hold now that collectible contemporary design has taken a leading role? In this panel, Joan and Jayne Michaels, Kathryn Scott, Brad Ford, and moderator Dr. Daniella Ohad will address those questions and others. 
1:00 p.m.
Session 5: Dialogues About Art & Design | 1.5 CEU
Which comes first: The art? Or the design? How important is art in design? How do designers talk art with their clients? Where do they source art? What do you do when you have very little money left for art?! Hear how three leading interior designers use art to raise their projects to the next level. This panel features Bruce Bierman from Bruce Bierman Design, Scott Himmel from Scott Himmel Architect, and Elena Frampton from Frampton Co. It will be moderated by ASID NY Metro president Glenn Gissler of Glenn Gissler Design. 
S#*T DESIGNERS NEED TO KNOW
3:00 p.m.
Session 6: Contracts | 1.5 CEU Credit
Interior design is a creative endeavor, but it is a business. Hear from the inside what to DO and NOT DO from a leading design industry attorney who has seen it all with his years of experience with some of the leading interior designers in the United States. From macro to micro issues, Alan Siegel served as ASID's general counsel for decades and may have written the contract you use. Come hear what he has to say about running an interior design business in 2017.
4:30 p.m.
Session 7: Toxic Clients—How to Identify, Mitigate/Work With and Disengage | 1.5 CEU
We've all had toxic clients, but you don't have to let them throw your whole company out of balance! Presented by past ASID NY president Phyllis Harbinger of Phyllis Harbinger Design Consulting, this session identifies the many different types of toxic clients and how to handle each one. You will learn how to set boundaries to protect yourself and your team, how to prepare your team to manage a toxic client, and the tools for creating an exit strategy/firing a client. Knowledge is power, and having a plan in place to deal with toxic clients before you take one on can make a world of difference.
MAY 23
STARTING A CAREER IN INTERIOR DESIGN
12:00 p.m.
Session 8: Job Hunting ABC's | 1.5 CEU
In this candid session, a panel of past, current and incoming ASID NY Metro chapter presidents, including Robin Baron, Bjorn Bjornsson and Kim Radovich, will share their views on how job applicants can make a winning impression that will help land them the job of their dreams. Moderated by ASID NY president Glenn Gissler, the panel will share actual examples of faux pas that have worked against new designers, and provide tips on how to successfully navigate the professional world. 
2:30 p.m.
Session 9: Portfolio Review Speed Dating | 1.5 CEU
Immediately after Job Hunting ABC's, attendees are invited to participate in a 10-to-15-minute portfolio review. Are you showing your work to its best advantage? Gain valuable new perspective as top interior designers give you feedback on your portfolio.
MAY 24
DESIGNERS TELL ALL 
11:00 a.m.
Session 10: Juan Montoya in Conversation with Robin Baron | 2.0 CEU
Juan Montoya is one of the most acclaimed and prolific interior designers in the world today. He is a member of the Interior Design Hall of Fame, is a recipient of the Legends Award from Pratt Institute, and has been included in the AD100 since the inaugural list. Don't miss his intimate one-on-one conversation with Robin Baron, celebrity interior designer and lifestyle expert. Part of her speaking series "Let's Talk With Robin Baron," this in-depth discussion will delve deeply into Montoya's creative process while giving the audience access to the life and talent of this legendary designer.