One million Instagram followers can't be wrong. Or at least, that's what Ashley Stark is betting on. The popular design influencer and creative director of Stark Carpet is launching a new venture, aimed at capitalizing on the sizable following (technically, it's 1.2 million) she's accumulated since starting a curatorial Instagram account in 2014. Beginning this week, Stark's fans can go from perusing pictures of minimalist townhouses and shimmering riads to buying home goods directly from her new e-commerce brand, Ashley Stark Home.
"Over the past few years, I've been approached by various people to do different lines, and finally I was like, You know what, enough people have asked me, why not do this myself?" Stark tells Business of Home. "It's an extension of me and everything I like."
The venture is a family affair. Launched as a partnership between Stark and her cousin Chad Stark, the CEO of Stark Carpet, the brand will operate as an independent company, but take advantage of Stark's considerable resources. The family firm will power marketing and customer service for the fledgling site, and—no surprise—an exclusive carpet collection is a centerpiece of Ashley Stark Home's debut.
"We view it as a competitive advantage to combine Ashley's following with the capabilities we have in-house," says Chad Stark. "We're treating it as a separate business, but we're sharing resources and leveraging all the opportunities we have to scale that come from Stark."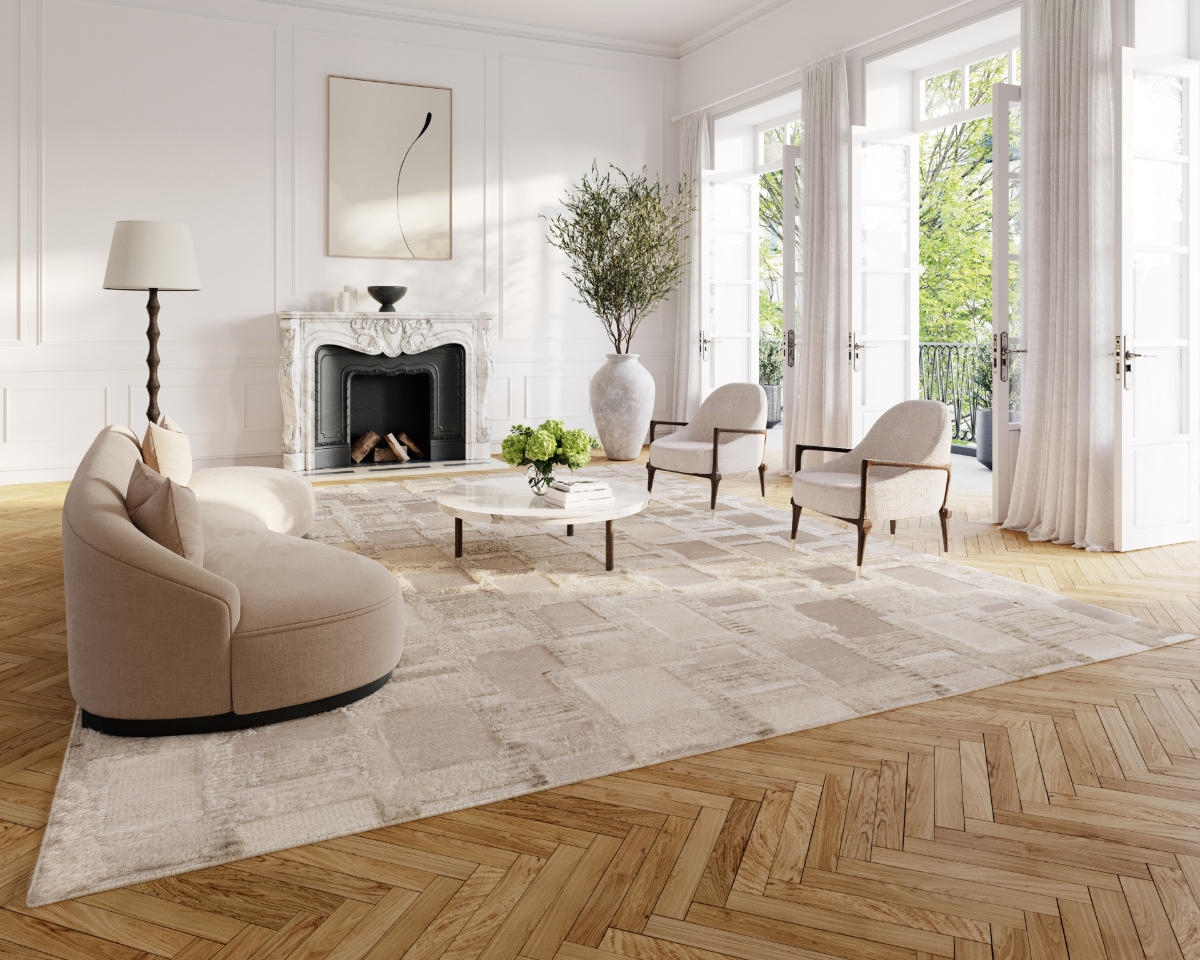 Courtesy of Ashley Stark Home
The site's full inventory includes a wallcovering line designed by Stark herself as well as tabletop, decor, lighting and soft goods. Relying on a mixture of held inventory and drop shipping, the selection includes brands like Regina Andrew Detroit, Visual Comfort, Orrefors and Stark Carpet sister brand Scalamandré. Stark will also highlight unique collaborations, like an exclusive capsule collection with faux floral maker Diane James. She says the Ashley Stark brand is designed to appeal to an aspirational consumer.
"I'm an elevated look. There are influencers out there who are a little more middle America, but I'm definitely not that," she says. "The pricing on our rugs is not as high as [Stark's designer rugs], and it's not as high as RH's. But it's definitely higher than Serena & Lily."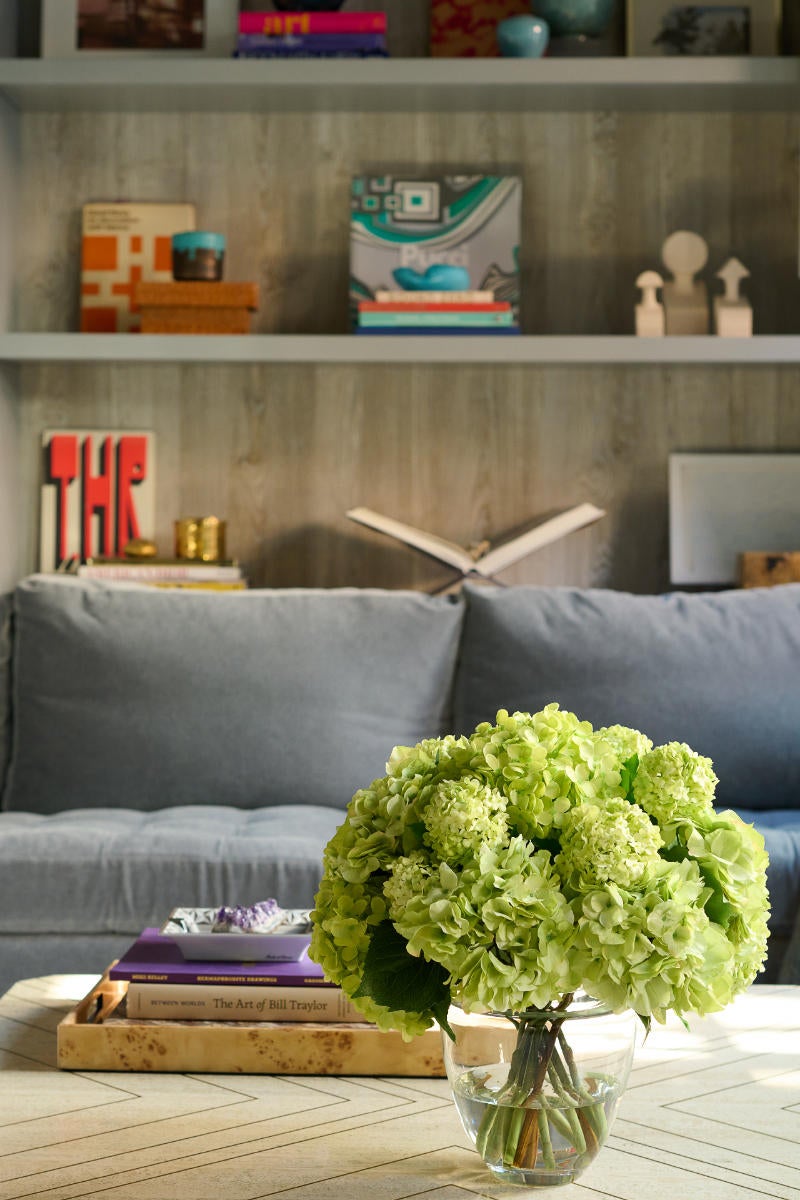 Courtesy of Ashley Stark Home
Emphasizing a consumer audience is intentional. In that, it's both a slight departure for Stark Carpet—which primarily does business with the trade—and part of a big-picture goal for Chad Stark himself, who has long experimented with finding new markets for his family company's signature product. "We're always trying to get more consumers to use interior designers, and that is happening. But four out of five households that make over $250,000 a year do not hire a designer," says Chad Stark. "They're either mixing and matching on their own, or taking the easy way out and going to companies like RH where they can buy a whole room. With Ashley Stark Home, we want to reach [those customers] and celebrate the fact that everyone can have their own individual style."
However, Ashley Stark does have plenty of designer followers (many have either been featured on her account, or would like to be), and Ashley Stark Home will launch with a trade program—one that will give applicants access to the full roster of Stark brands. Chad Stark sees potential for the brand to resonate in the trade. "We hear from designers earlier in their career, 'I don't have the clients who can afford Stark.' That's actually a misconception. We have products at price points that allow almost any interior designer to shop with us," he says. "We know there are designers who follow Ashley and interact with Ashley who are not Stark customers. Is there a way we can introduce them to Stark and combat those misperceptions?"
The launch plays neatly into broader market trends. In recent years, the e-commerce playing field has flattened, as off-the-shelf software made it easy for anyone to spin up an online shop, and home brands are increasingly willing to sell their wares through drop shipping arrangements. As a result, competitive advantages are hard to come by. Having a large, devoted social following is a big one, as evidenced by the success of influencer-driven marketplaces like Studio McGee and House of Brinson.
Stark herself is something of a unique entity within the cloutscape of design influencers. Though her day job is creative director of Stark Carpet, she herself is not an interior designer ("I don't want to have to deal with clients directly," she says with a laugh) and she primarily reposts inspiration images taken by others—her feed is more an exercise in curation than creation. Nevertheless, to her followers, Stark's taste is what counts.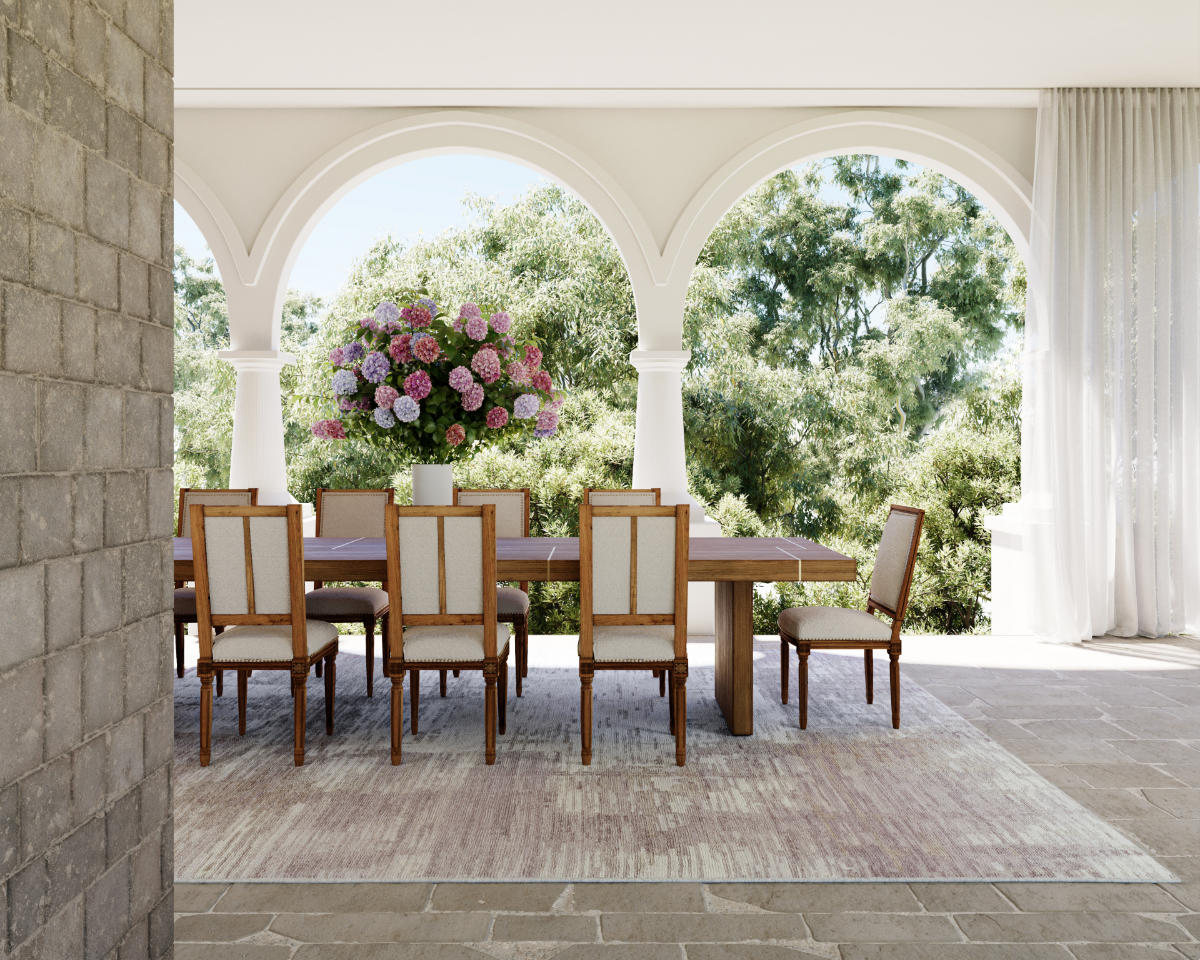 Courtesy of Ashley Stark Home
"Ninety percent of my DMs are people asking me what I'd recommend they do with this room, or where I got that rug," says Stark. "I can't direct them to the family showroom, as we're trade-only, and the average person doesn't really understand that. Being able to direct them somewhere they can shop is huge. It gives them access to everything I'm interested in."
Looking forward, both Starks are eager to see how far the brand can go. Though e-commerce businesses are cheaper to spin up than IRL affairs, Chad Stark says the company spent significantly to build up inventory and create marketing assets for the site. (All told, including salaries for employees on the project, he pegs the initial outlay at over $500,000.) The ROI will certainly come in the form of direct sales, but the fact that Stark Carpet has many businesses, he says, creates synergies unique to the family firm.
"In my wildest dreams, this explodes online, and we can hire a bigger team and get into physical stores," says Chad Stark. "(But) if the website drives more traffic to showrooms and creates more accounts for Stark—and Stark salespeople sell this as a new collection—that's success."
Ashley Stark is thinking big. "Stark Carpet is my day job right now, but in five years I want Ashley Stark Home to be my world," she says. "I want this to be better than anyone out there. Better quality, better service, better variety. I want it to be huge."
Homepage image: Courtesy of Ashley Stark Home