Hidden reading nooks, private headquarters and in-house speakeasies—for homeowners seeking a sense of playfulness and nostalgia, the addition of secret rooms harkens back to memories of the Hardy Boys and can even add to a home's value. Stay in the know with our weekly roundup of headlines, launches, events, recommended reading and more.
Business News
Direct-to-consumer home goods brand Caraway has completed a $35 million funding round led by Omaha, Nebraska–based private equity firm McCarthy Capital, Insider reports, marking its largest raise to date. After launching in 2019 with a focus on cookware and kitchen accessories, the company has seen increasing success in recent months as it has moved into wholesale distribution channels like Amazon and Crate & Barrel, along with more than 10 other retailers. As a result, CEO Jordan Nathan told Insider, its retail sales this year shot up 300 percent through August compared with the same period in 2021. With the new capital, the company plans to expand its offerings beyond the kitchen and into additional home categories, promising debuts later this year along those lines.
The Senate passed an amended version of the STURDY (Stop Tip-overs of Unstable, Risky Dressers on Youth) Act, potentially ushering in legislation that would require the U.S. Consumer Product Safety Commission to enforce furniture stability standards to protect children from potential tip-overs. As Woodworking Network reports, the new standards would require the furniture industry to use a test weight of 60 pounds along with requiring testing that would simulate "real world use," accounting for impact when a unit is placed on carpet, has full drawers or is subjected to the force of a child climbing on the unit. Since the bill was modified from the original version passed by the House in June 2021, it will have to go back to the House for approval one more time before a final vote.
With homebuyers backing away from the market in recent months, builders are now pivoting to sell off homes in bulk to rental-home investors at discounts of up to 20 percent, The Wall Street Journal reports. The phenomenon reflects a homebuying market that has slowed since the pandemic-era boom—as mortgage interest rates push 7 percent, traditional family buyers have all but disappeared, and last month marked the worst September for new construction buyer traffic since 2012, according to the National Association of Home Builders/Wells Fargo Housing Market Index. Builders, meanwhile, are working to get rid of the surplus home inventory built in the wake of pandemic demand and disentangle themselves from further development, with major players like Lennar and KB Home stepping back from contracts to buy lots for future projects.
President Joe Biden issued an executive order last week to reestablish the President's Committee on the Arts and the Humanities, which was dissolved five years ago after members resigned in protest to then-President Donald J. Trump's response to a white nationalist rally in Charlottesville, Virginia. As The New York Times reports, the advisory board at the time included significant artistic and cultural figures, including architect Thom Mayne, artist Chuck Close and novelist Jhumpa Lahiri, who collectively spearheaded federal initiatives such as school funding for arts education and historic preservation for homes and buildings through projects like Save America's Treasures. The revived committee's members will include the heads of the National Endowment for the Arts, the National Endowment for the Humanities, and the Institute of Museum and Library Services, along with up to 25 cultural leaders who have yet to be announced.
Hackers took control of the internal systems at Fast Company last week, The Washington Post reports, sending racist push notifications to subscribers through Apple News and compromising the site's main news page. The design, tech and business magazine's site and Apple News feed have been disabled for nearly a week as the company enlists a global incident response and cybersecurity firm to investigate the issue. Though Fast Company has stated that the hacker's identity remains unknown, the person or group posted an article to the Fast Company website describing how the break-in occurred, details that have since been removed from public view.
Ashley Furniture Industries announced that it is closing its distribution center in Statesville, North Carolina, Furniture Today reports, in a move that will require relocation for 111 employees. The facility was initially acquired from Homestar North America LLC in 2019 for the purpose of executing the company's expansion into developing products for the renter and urban spaces markets. The company has cited an effort toward greater operational efficiency as the reason for the impending closure, slated to occur by November 15, with opportunities for workers to transfer to a nearby facility.
Launches & Collaborations
Interior designer Leanne Ford announced the launch of Feel Free, a quarterly home and lifestyle print magazine inspired by her no-rules approach to design. According to Apartment Therapy, each issue will survey Ford's favorite artists and design destinations, with the inaugural issue diving into topics such as architect Frank Lloyd Wright's famous Fallingwater estate, artist Heather Chontos's French home and studio, and the life and work of graphic artist and former nun Sister Mary Corita. The magazine will also include quizzes, how-to features, before-and-afters, seasonal playlist recommendations and tear-out wall artwork.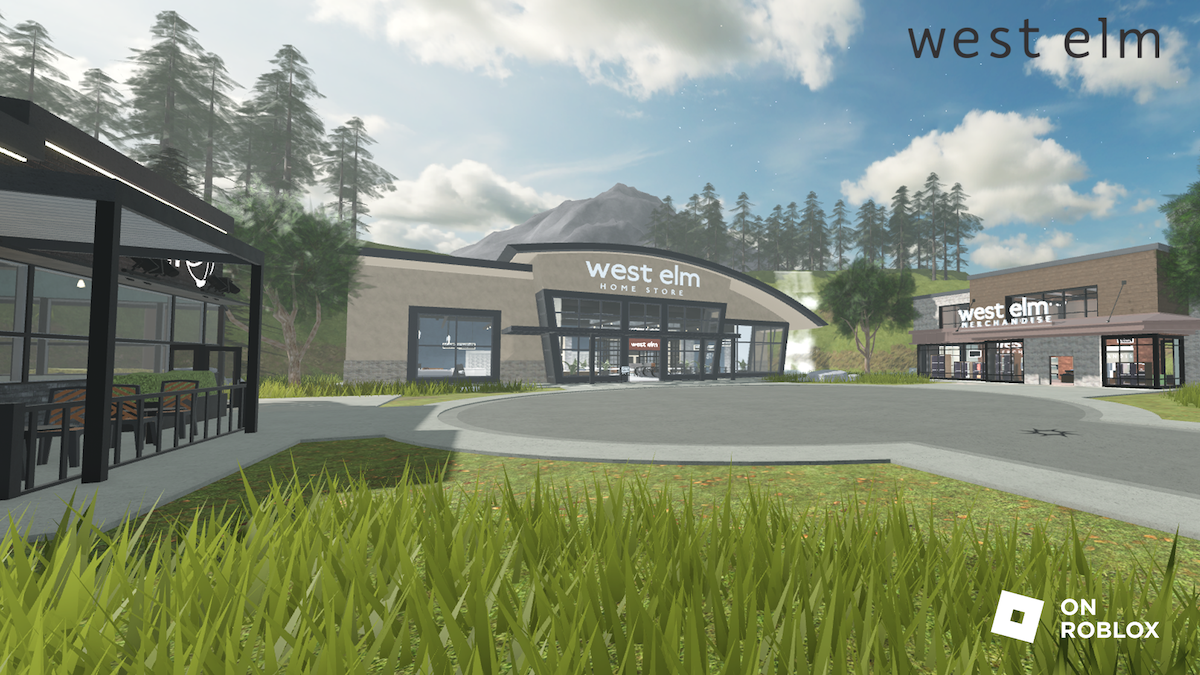 West Elm has moved into the metaverse with the launch of a retail location on gaming platform Roblox, making it the first major home retailer to launch a virtual presence on the site. The online destination will include the West Elm Hub—a furniture store, coffee shop and merchandise boutique where users can purchase products modeled after physical goods—and the West Elm Neighborhood, where users can acquire homes to outfit with their virtual furnishings and decor.
Also announced this week is West Elm's partnership with wholesale marketplace Powered by People for a curated collection of hand-crafted items sourced from the platform's global network of more than 500 producers across 50 countries. The collection of small-batch, artisan-made goods represents a snapshot of Power by People's offerings, with 150 home and gift items including mineral-clay and olive-wood tableware from Tunisia, elephant-grass baskets woven in Ghana and pillows crafted from home-grown Guatemalan cotton.
Kim Kardashian's skin care brand Skkn launched a five-piece homeware collection inspired by the neutral-toned color palette featured in the reality star's personal home. As Dezeen reports, the Home Accessories Collection is made entirely from concrete and includes a vanity tray, spherical storage container, tissue box, waste basket and storage canister.
Recommended Reading
While nearly a third of Americans ages 18 to 25 live at home with their parents or other relatives, the rising cost of rent in major cities has brought about a more unusual roommate situation: the "skipped generation" household. As Joanne Kaufman writes for The New York Times, the grandchild-and-grandparent living configuration offers mutual practical benefits beyond familial bonds: affordable housing for grandchildren and aging-in-place care for their grandparents.
In the fields of fashion and interiors alike, green used to be a definitively quirky color. But the same qualities that relegated the shade to outsider status—as a gender-neutral hue and a calling card for environmental issues, to name a few—have in recent years skyrocketed the color to the mainstream. For The Guardian, Jess Cartner-Morley tells the story of "how the last alternative color went mainstream."
Spray-painted plastic birds, chandeliers made from cake tins and live baby chicks placed atop tablescapes—when it comes to English interiors, designers and homeowners have long leaned into a sense of humor and individuality. For House & Garden, Fiona McKenzie Johnston explores the uniquely British quality of eccentricity in interior design, surveying greats like Alidad, Nicky Haslam and Brandon Schubert to better understand how the nation's history and sensibilities paved the way for a legacy of unconventional design.
Call for Entries
The International Contemporary Furniture Fair is now accepting submissions for the 43rd Annual Interiors Awards. The competition allows designers to achieve recognition for their work across 12 different categories, including wellness/sustainability, bar/restaurant, education, hotel, office, adaptive reuse/historic renovation, retail, civic/public, residential, student and others. To submit a project before the January 13 deadline, click here.
The American Home Furnishings Hall of Fame is seeking nominations for the 2023 Home Furnishings Leadership Institute for 25 leaders under 40. The program develops emerging talent in the field by allowing participants to attend seminars held at High Point University on topics and materials geared toward today's business landscape. To submit a nomination before the October 31 deadline, click here.
Cue the Applause
The Créateurs Design Awards presented the Charlotte Perriand Award, created in memory of the eponymous French architect and designer, to American architect Jeanne Gang. The founder and leader of architecture and urban design firm Studio Gang, Gang has been recognized for her work on the Aqua Tower in Chicago, which was the tallest building in the world designed by a woman at the time of completion in 2007.
Homepage image: Direct-to-consumer cookware brand Caraway has raised $35 million in new funding. | Courtesy of Caraway