Once, caring about the environment felt like an ethical stance. Today, it's an entire economy. A staggering number of businesses (and designers) not only prioritize environmental consciousness—they also profit from it. But as more sustainable and healthy products flood the market, how do you separate hype from reality? And how do you get your clients excited about making the right choices?
Educate Yourself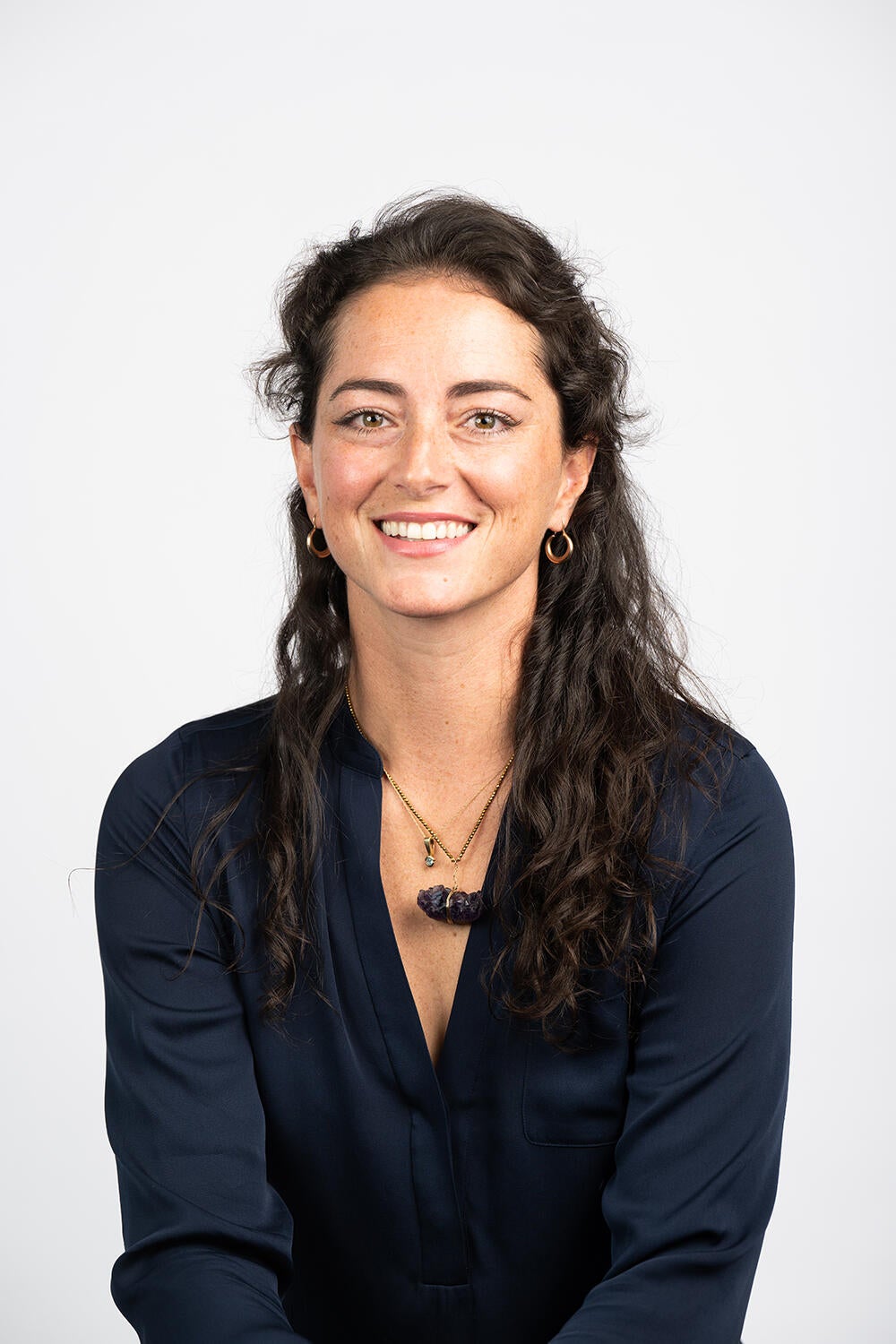 Courtesy of Vera Iconica Architecture
For those of us who don't live and breathe sustainability, finding a starting point can be intimidating. At Luxe Interiors + Design's Wellness By Design summit, talk of sheep's wool insulation and healthy interior finishes was led by Blair Costello, director of interiors and healthy living at Vera Iconica, an architecture and design firm based in Jackson Hole, Wyoming. Her presentation simplified years of research and product development, leaving many wondering: How can anyone stay on top of every new development?
Costello is a Parson's Healthy Materials Lab alumna, a certificate program offered by the school to educate design professionals on the health impact of the materials they use. "The biggest takeaway from that program is the resources that have come out of it when it comes to vetting material selections and choices," she says. "Plus, once you find one that you like, you can specify it again and then you're staying on the pulse of other companies coming out doing the same things." Costello recommends starting at the Healthy Materials Lab's Instagram account, a handy gateway to additional programming and education content on the topic.
A slew of other resources exist for designers to reference, including Pharos, a searchable compound database that provides the effects of certain chemical exposures; Mindful Materials, a nonprofit organization dedicated to promoting healthy building practices (with a new product portal in beta); and the American Institute of Architects's Blueprint for Better, an online campaign and network that publishes educational articles on regenerative and sustainable building advancements.
Get Contractors on Board
When specifying natural alternatives over tried-and-true options, you not only have to contend with your client, there are also the contractor and the officials who approve construction proposals. Many contractors put up a fight over new materials, in Costello's experience, not because there is anything wrong with the product, but because it requires new techniques and an accompanying learning curve—not to mention the liability that comes with uncharted territory.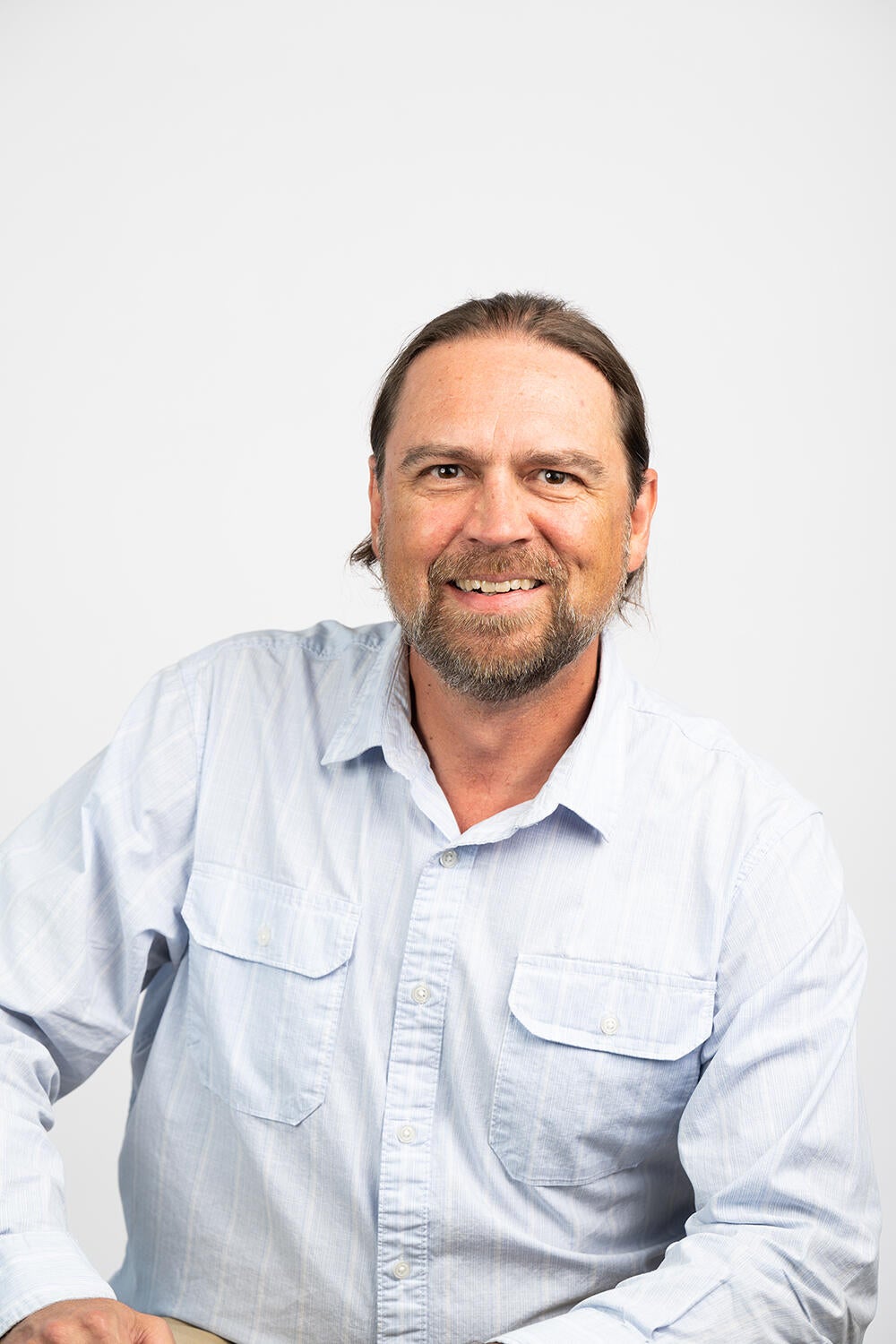 Courtesy of Vera Iconica Architecture
While interior finishes tend to face fewer regulatory hurdles, being mindful of local building code and fire safety regulations is important. Vera Iconica has even appointed a dedicated employee for this purpose: Christopher Hancock is the firm's director of professional operations, and it's his job to bridge the gap between old rules and new materials.
"A lot of it comes down to the relationships that we foster," he says. "The client is the key generator of revenue, but I also work directly with contractors, subcontractors, our consultant team of engineers and the authorities having jurisdiction in those areas—building officials, fire marshalls, inspectors and HOAs."
Working directly with fire marshals, Hancock and Vera Iconica obtained approval to use sheep's wool sourced from Wyoming farmers as a nontoxic, plastic-free wall insulation, setting a precedent for future projects. "We try to avoid spray foam or plastics of any kind," says Hancock. "Spray foam insulation has been the preeminent specification in recent years, but the people who install it have to wear hazmat suits; nobody else can be working in the building when they're applying it. So there is a planetary issue with it, and there's obviously the local issue—the health of the installers. And then there can be continued off-gassing, with people still smelling it in their homes after they move in."
Despite the obvious health benefits that these alternative materials promise, many contractors still put up a fight, in Hancock's experience. "The contractor will say, 'Well, we can do it this way cheaper,'" he says. "If we don't have that initial buy-in from our client about why we're making the decisions we're making, things get off course. They tend to go back to the bottom-line cost as opposed to the intent that we originally had discussions about. We have to get that buy-in as soon as possible—not just from the client, but from the contractor as well."
Educate Your Clients
It's essential to educate your client on the environmental and personal health benefits of the products you're specifying—especially if they're a more expensive option. Plaster, for instance, is a great material to use indoors, lauded for its natural thermal regulation, lack of VOCs and ability to improve air quality. That said, it is more expensive than traditional interior wall finishes like drywall or concrete veneers. "Sometimes it's an upfront cost that ultimately costs you less over time, and that becomes a way to get people a little bit more on board," says Costello. For many sustainable swaps, it's not always that the material itself is new, but more that contractors have fallen out of practice with it and have gotten comfortable building with more readily available, cost-conscious products. "Like anything else, when things are new, they are more expensive—harder to procure and make available," she says. The Vera Iconica team has found that over a building's life cycle, natural materials like plaster, cob, straw bales and natural wood provide better sustainability in terms of maintenance costs and schedules.
Costello, for one, has been eyeing hempcrete, a construction material that combines hemp with a natural aggregate like lime. While hempcrete is slightly more expensive than concrete, it's far more eco-friendly (concrete is one of the building industry's most carbon-intensive offenders). Many concrete rivals have come to the market, but for the projects where you can't avoid it, companies like Dartmouth, Nova Scotia–based CarbonShack use reclaimed water and a patented ready-made concrete mix that reduces its carbon-intensiveness.

Beyond the pragmatism of using natural building materials, there are also emotional benefits, which provide a very real, albeit subjective, value. "It's hard to sell something that's invisible to most people," says Hancock. "How do you put a value on a soothing design? It's priceless to have enough fresh air in your house or office space—it affects you psychologically, betters your mood, and those are invisible things that you might not even know affect you."
Act Locally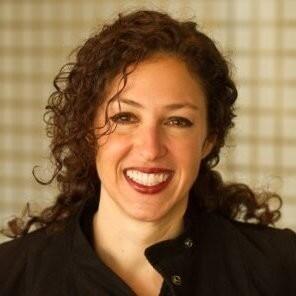 It may seem obvious, but look locally when sourcing. On the product side, San Francisco–based company Lingrove has been producing Ekoa, a wood replacement made from a combination of flax and plant resins, since the company's founding in 2014. Lingrove has established local supply chains for its West Coast, East Coast and European markets, using waste streams of flax in North America as well. "We can make these very local, sustainable supply chains a reality," says Norissa Giangola, Lingrove's acting chief revenue officer.
Costello's attraction to hempcrete is about more than just its organic makeup: A new producer in Idaho has cropped up and would further reduce the energy input of the material by shortening the distance it has to travel. That said, Vera Iconica is still awaiting full integration. "[They're] just one state over, but they're new enough that they haven't got all of the certifications to prove that they will meet our local fire code," she says. "That seems to be the hurdle that we're facing right now. Are these things far enough along that we can use them? So for this project we stuck with Rockwool, which already has the fire codes ratings that our town requires, and then we're using hempcrete on the interior walls, where the fire requirement isn't as high."
Make It Pretty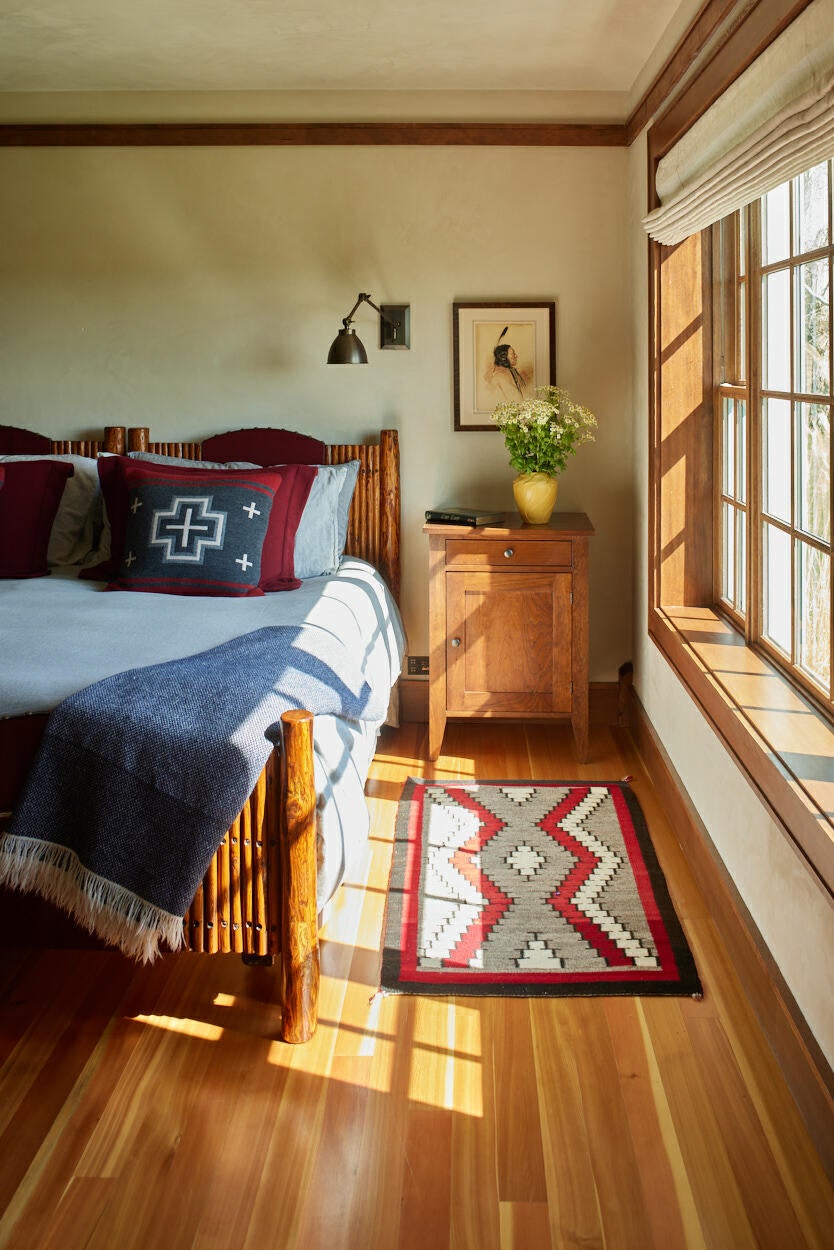 Courtesy of Vera Iconica Architecture
Costello is quick to point out the buzz around biophilic design, and even quicker to point out that the lackluster visual appeal of many sustainable materials can be a deterrent for luxury clientele. But depending on the material, finish treatments can take advantage of subtle, natural details. "There's a huge difference between, say, a painted wall and a plaster wall," she says. "The plaster wall is not completely monotone or textureless. And it's that level of texture that makes it more natural. Nature has symmetry, but nothing about it is perfect, right? So many of these beautiful, natural materials provide an added layer of depth that is congruous and harmonious, but has subtle variation that feels comforting."
And earth-friendly doesn't have to mean earthy. Healthy, natural, sustainable, even regenerative materials can be made to look refined or more rustic, depending on the desired style. "Hidden detailing can change [and elevate] that aesthetic but still deliver a healthy environment," says Costello. To that end, Lingrove's Ekoa composite has proven to have functions other than coverings; its material strength has allowed for other applications, including a copy of the Saarinen Tulip chair fabricated by Lingrove founder Joseph Luttwak.
Celebrate Compromises
Even if your clients can't get on board with every sustainable material you recommend, compromising on some selections is a good place to start, say the pros. Costello's work tends to materialize in decisions for interiors. If there is a whole-home project where the budget is becoming a concern, she'll suggest the rooms that get less use on a day-to-day basis—guest rooms, hallways, formal dining rooms—take the hit, reserving more expensive materials like plaster for the primary bedroom and living space. And even if more traditional, less eco-friendly options are specified with longevity in mind, in Costello's words, "If they don't end up in the ocean or a landfill, that's a better move, right?"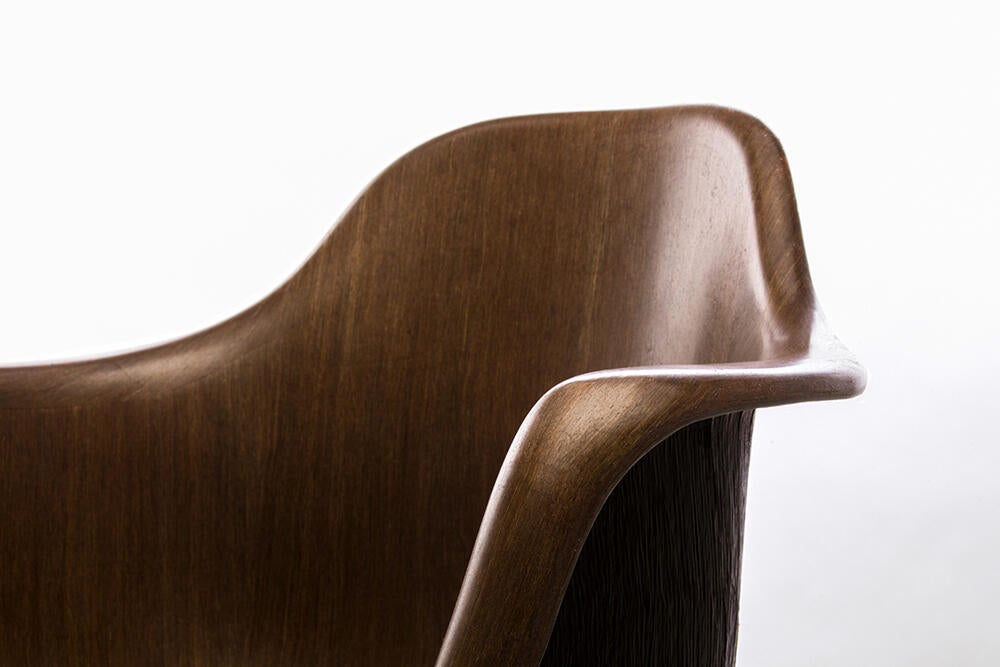 On the product side, Lingrove's strategy has always been cost competitiveness, opting for increasing grades of their wood alternative, ranging from their base product to one with a luxury finish. And for interiors that aren't starting from scratch, using low- or no-VOC or mineral paint (which industry titans like Benjamin Moore, Valspar and Sherwin-Williams already stock) will still reduce off-gassing in your clients' space. Helping clients understand why these decisions are benefiting them, however, is what will build momentum, generating consumer demand for products that not only benefit human health, but also that of the planet.
"That's what's exciting about where we are right now with this movement," says Costello. "The world is extremely connected. Just by the little spark of a five-minute conversation, now I'm going to connect these bridges, and create cool and interesting products that clean the earth."
Homepage image: For this project, the Vera Iconica team used polished plaster and ceramic tiles in their client's kitchen, specifying natural wood cabinets and metal finishes to complete the space | Courtesy of Vera Iconica Archiecture