The right statement piece, whether it's a dazzling pendant light or a bold fabric, can transform a room from pretty to stunning. With that in mind, we've rounded up five new releases that have something big to say.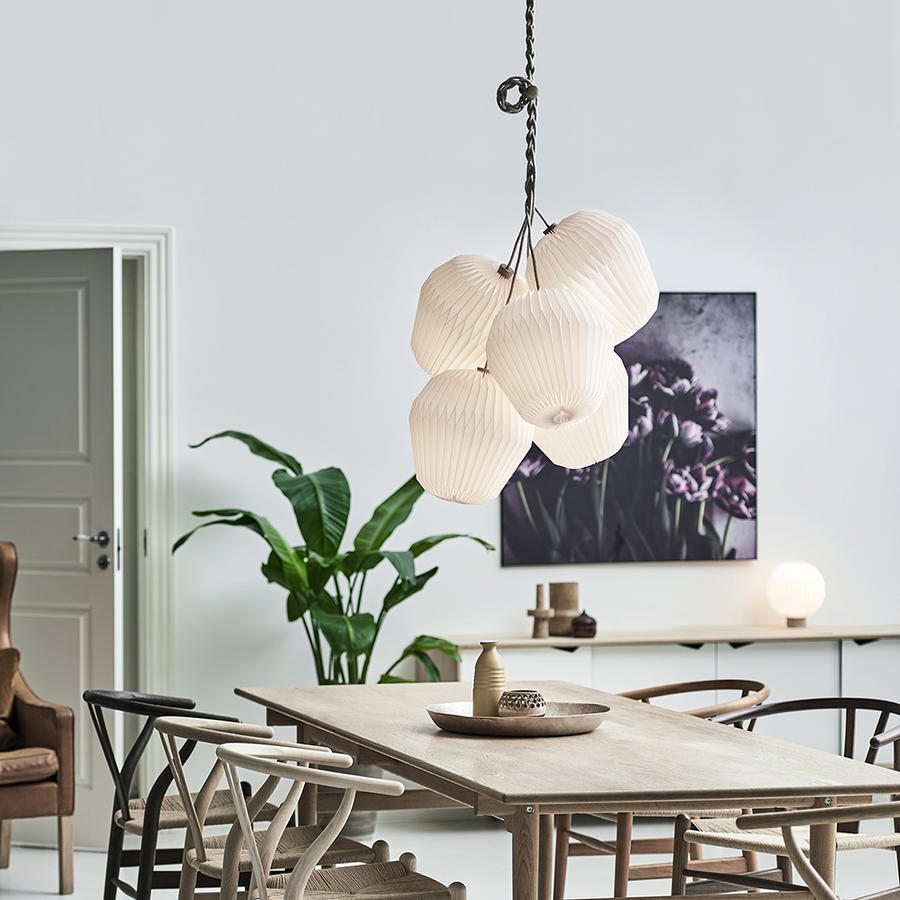 Ameico — The Bouquet Chandelier Collection
Designed by Sinja Svarrer Damkjær for the Danish brand Le Klint, this series of chandeliers is inspired by a trip the designer took to Italy, during which she observed flower handlers at a market. The fixtures are also influenced by a minimalist elegance that is unique to Scandinavia.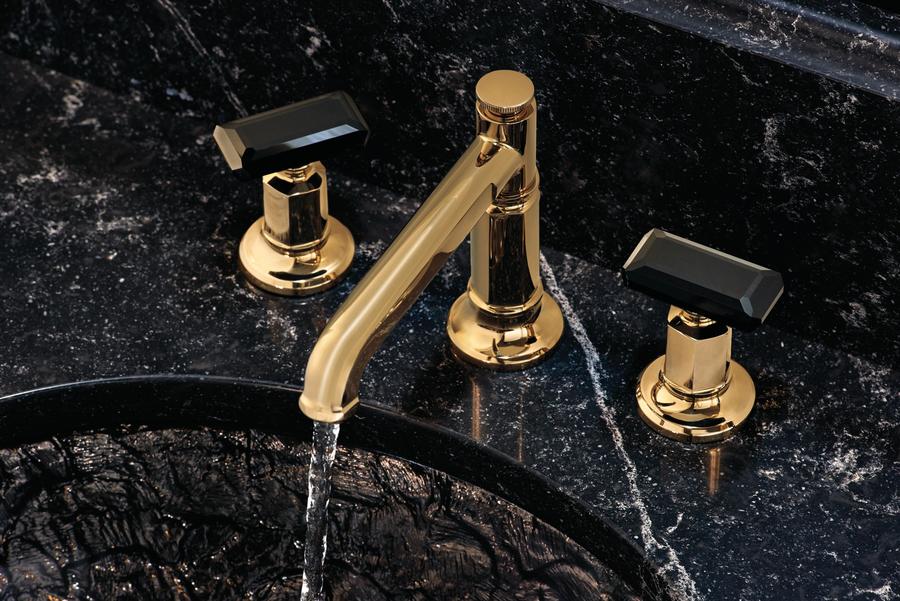 Brizo — The Invari Collection
The Indianapolis-based bath and kitchen brand Brizo's new range of luxury bath fittings is informed by the Edwardian period, when traditional elegance began to mingle with the technologies of the Machine Age. The resulting collection has a dramatic flair and looks more like jewelry than hardware.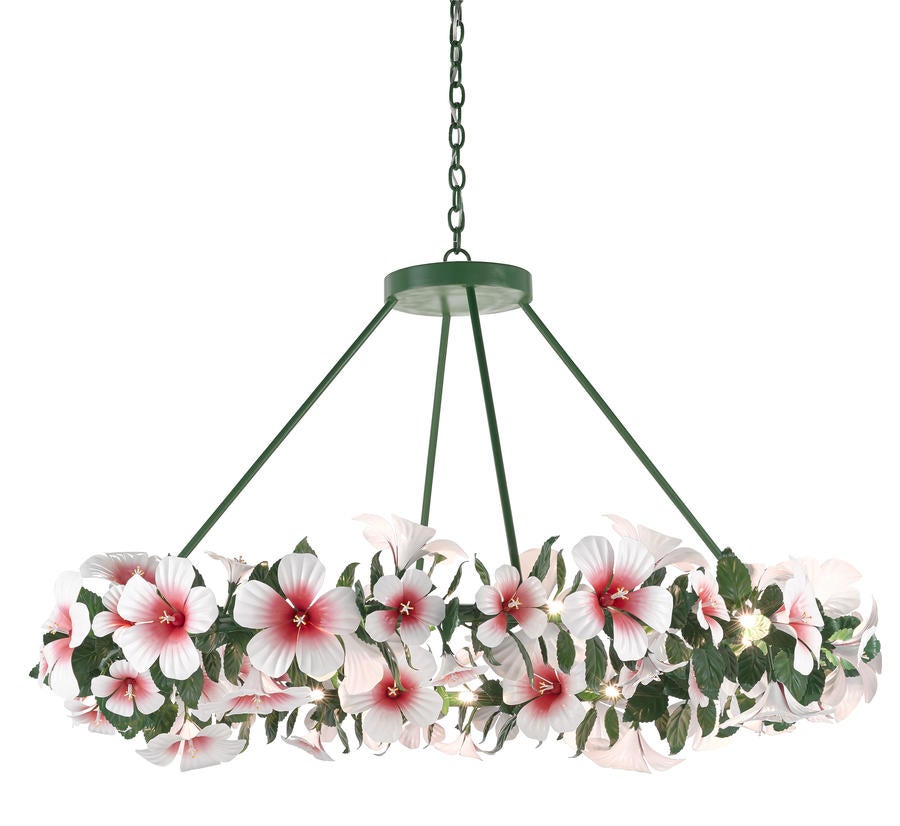 Courtesy of Currey & Company
Currey & Company — The Sasha Bikoff Collection
Known for her vibrant use of color, interior designer Sasha Bikoff looked to 1980s Miami Beach, Italian Memphis Milano, and '60s pop art for her collection of lighting for Currey & Company. "I keyed in on the colors, the nature, and the deco revival architecture that is unique to the South Florida locale," she says.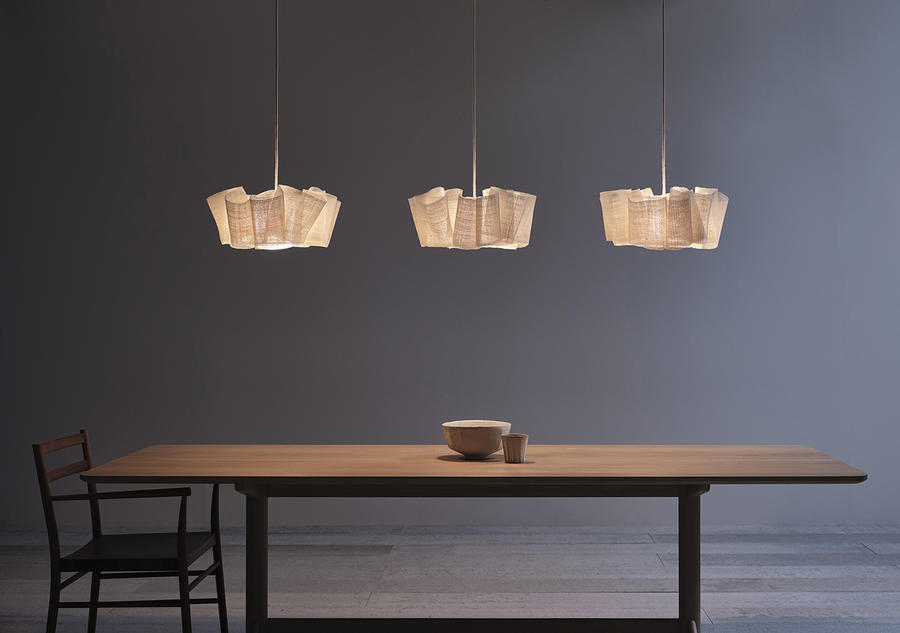 Pinch — Summer Collection
Led by British husband-and-wife duo Russell Pinch and Oona Bannon, the designs for this collection are characterized by a soft sophistication. The Anders light is made from banana fiber, which is draped and stitched in a captivating, undulating pattern.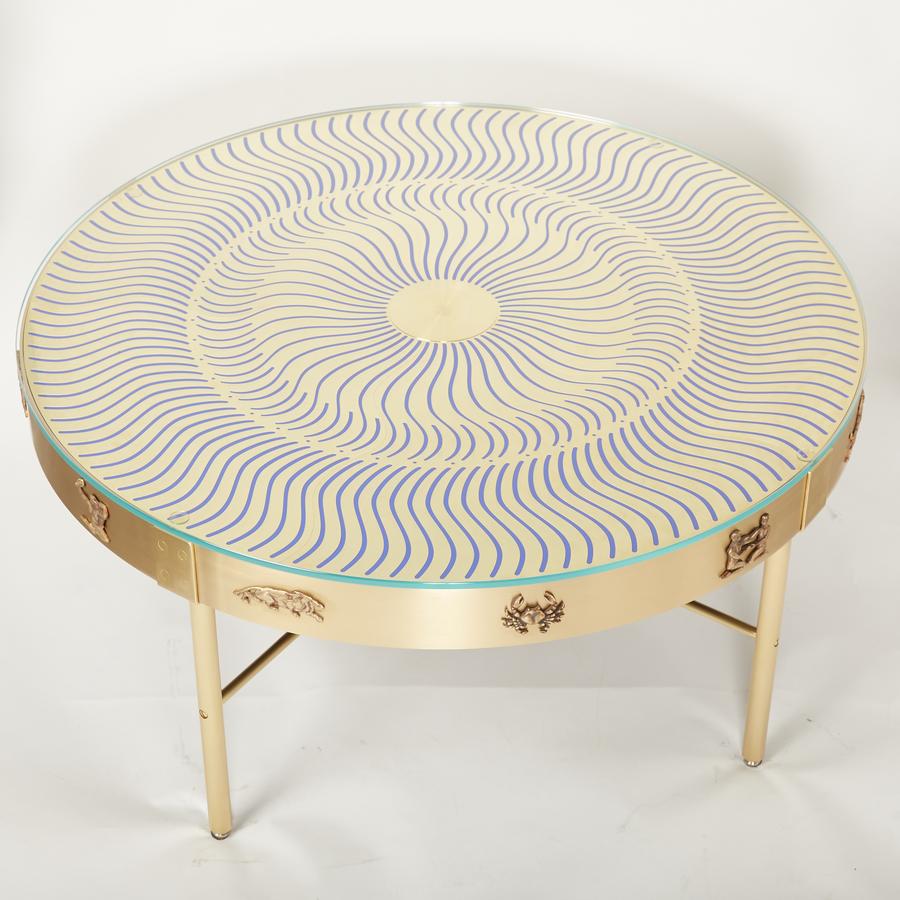 David Duncan — Fall/Winter 2020 Collection
Much of the new collection from bespoke New York lighting brand David Duncan is influenced by the art deco movement, featuring a glittering opulence. The Tourbillon coffee table—with its bronze zodiac reliefs, swirling motifs and Roman flair—stands out from the crowd.
Products featured in this article have been sourced from BOH's new Collections vertical, a showcase of the latest debuts from some of the industry's leading brands.
Homepage photo: Courtesy of Pinch