The Philip Gorrivan Fabric Collection takes its cues from menswear, with 11 fabrics designed for Baker, debuting as the first guest designer textile collection for the furniture company that's available in its showrooms. (Designer Jean-Louis Deniot's fabrics are an in-line fabric collection, designed solely for use within his furniture and accessories collection with Baker.)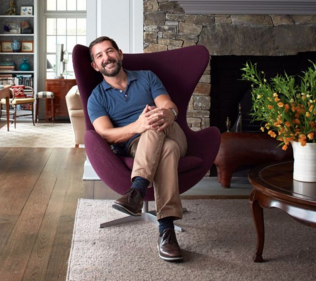 The new collection serves as an addition to Baker's 1,300-plus currently available fabrics, spanning a number of colors and patterns of velvet, wool, mohair, linen, silk, chenille, embroidery, prints, metallic textures, stripes and damask.
"I believe that 'tailoring' and the concept of classic menswear fabrics have a very practical and handsome application for the home, so I've created a collection 'evocative' of suiting, but not a direct representation necessarily," said Philip Gorrivan of his launch.
Among the designs are Kingsland, a fine woven mohair, with "a touch" of silk, according to the brand; Malcontenta, which takes its inspration from Gorrivan's characteristic Palladian tile motif; and Sheridan, a wool jacquard camouflage pattern.
Five color families are highlighted in the collection. As Baker notes, the color families include "Aegean and Empire Blue (a medium hue with gray toward indigo), Sand and Earth (a warmer neutral palette), Elephant and Ash Gray (a modern neutral palette)," as well as "Fig (a rich berry/ plum/ Bordeaux coloration) and Limone (a dash of citrus color)."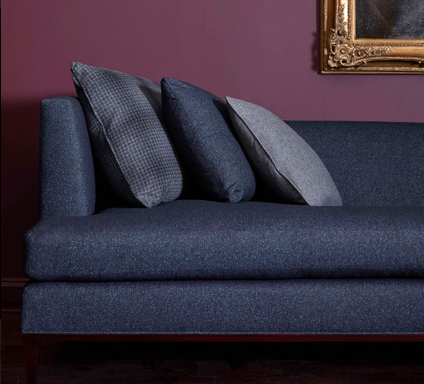 All of the available fabrics are upholstery weight and designed for residential use, aside from four drapery-only fabrics. The designer sourced from mills located in Europe, Scotland and India, and most of the resulting fabrics were manufactured in European boutique mills (aside from the silk sateen, which originates in India, and the sheers, which hail from Scotland).