Versailles, Kentucky, unlike the French city of the same name, is pronounced phonetically: ver-sales. It's home to many things, namely a number of bourbons and horses, both of which the state is known for. But it's also home to textile designer Alex Mason, a Kentucky native who lived all over the world before moving back and opening her first permanent shop.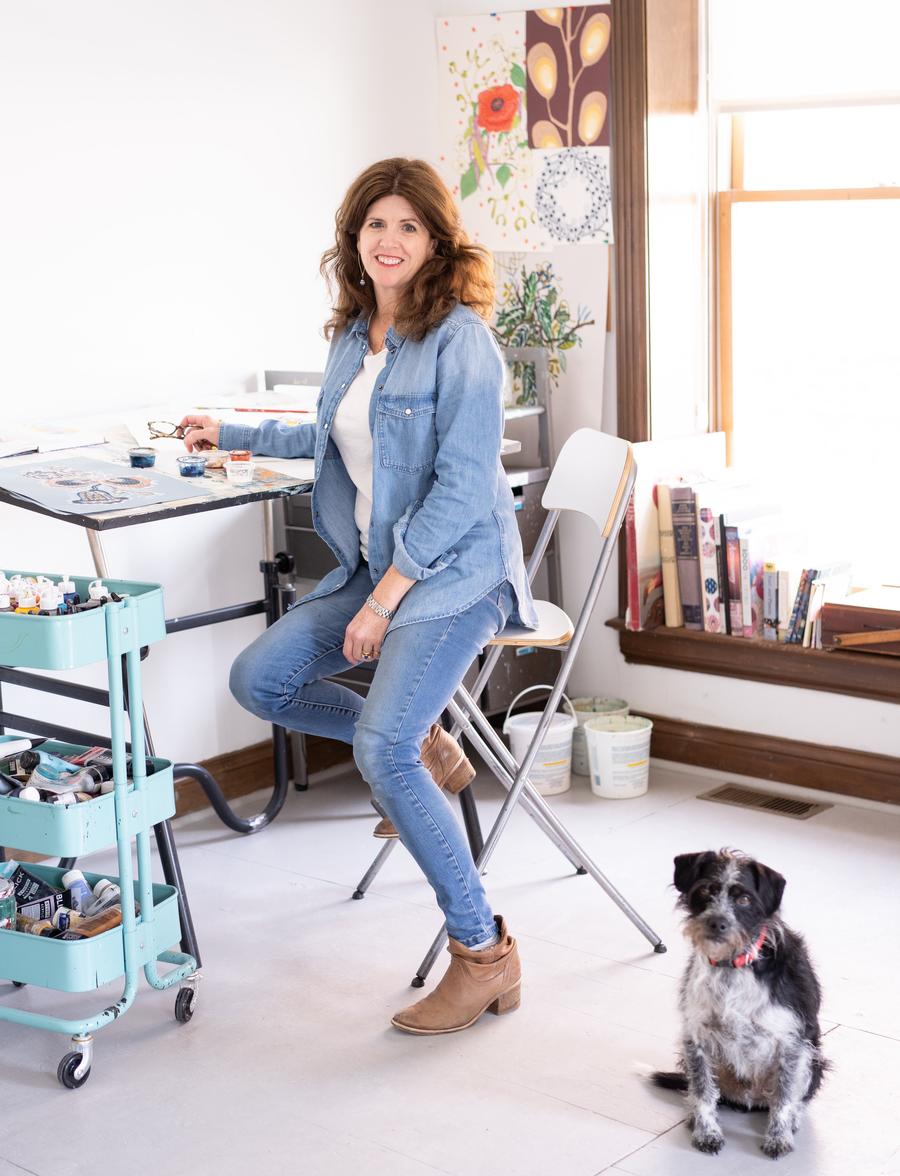 Courtesy of Ferrick Mason
Mason was born and raised in Lexington, where her family had a farm that was sold to WinStar, owner of Triple Crown winner Justify, last year. She was getting her MFA in painting at Pratt Institute in New York when she met her husband, who worked in film. He whisked her away to New Zealand while working on the set of The Lord of the Rings; they got married there, then headed to Los Angeles for the first time. There, Mason learned the William Morris method, making pattern repetitions by hand.
Mason aspired to create her own brand, but because she had a young family, she couldn't do it alone. So she connected with Brian Ferrick, who helped start Kathryn Ireland's fabric line and Michael S. Smith's Jasper launch, and together they founded Ferrick Mason in 2008. But soon after, Mason's husband got a job in New Mexico, throwing a wrench into the plan. "We didn't know what we were doing at all," she said. "We weren't selling anything."
Living in different states was challenging enough for the new business partners; but when Mason moved to Australia with her family for her husband's job, communication problems multiplied. In 2011, "I told my husband that we needed to go back to L.A. or I'd lose the company," says Mason. "We came back and I took over, putting a focus on customer service and getting showrooms set up. … I think when I was living away, [Ferrick and I] both made assumptions about who was doing what—we both thought of ourselves as creatives. Ferrick's still involved and [now] we work well together; he knows a lot of people and has so much experience in the industry."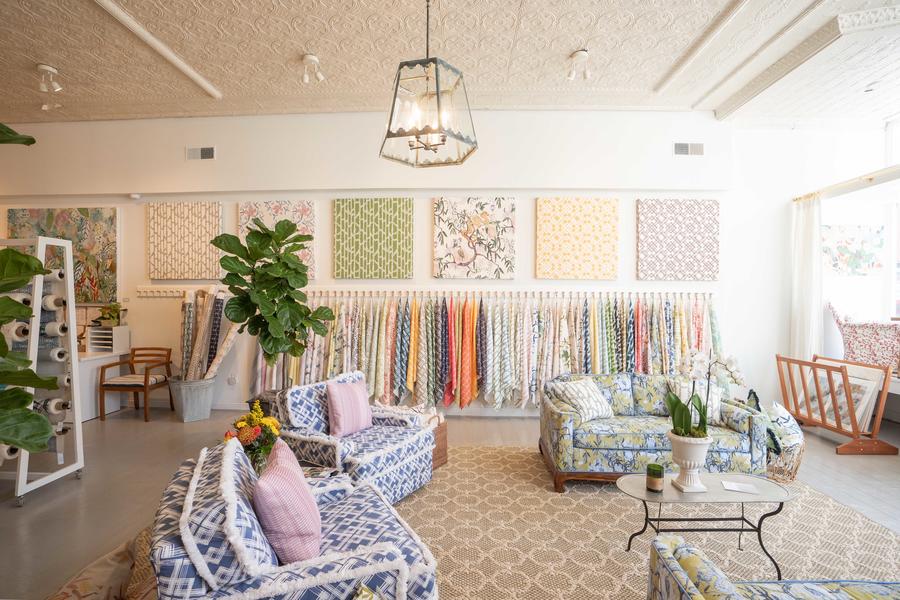 Courtesy of Ferrick Mason
In 2015, after the business found its footing, Mason and her family resettled again—this time, for good. After establishing manufacturers, connections, industry and press in L.A., she felt able to run her half of Ferrick Mason from Kentucky. "I feel like we're so fortunate that we live in a world where you now can live anywhere," she says.
Certain key business opportunities—specifically, the bang you get for your buck—are much greater in small cities like Versailles than bigger urban hubs. Last February, Mason bought an 1890s building and renovated it. In July, she opened Ferrick Mason's 2,500-square-foot showroom on the first floor; her studio and inventory are upstairs, and above that are two apartments she plans to turn into Ferrick Mason Airbnbs.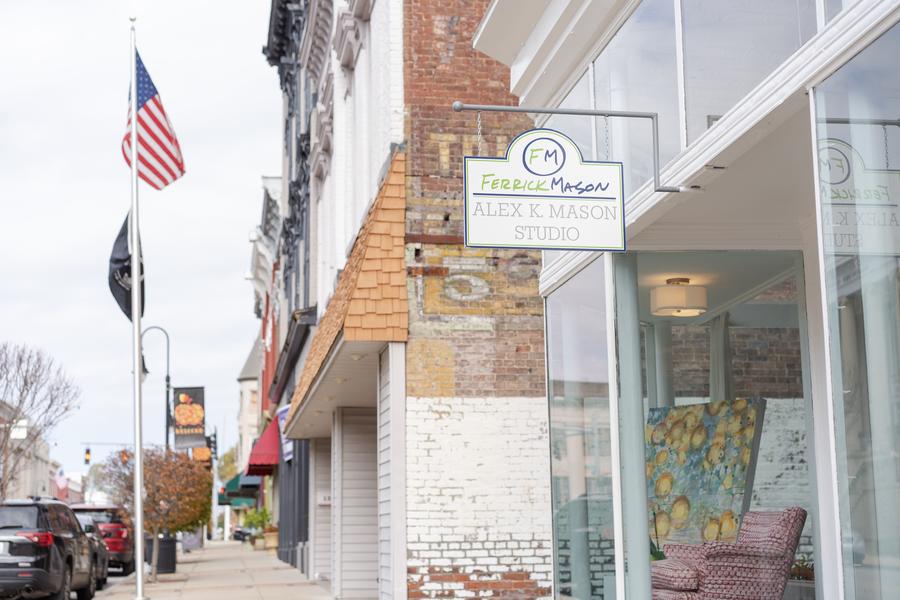 Courtesy of Ferrick Mason
"We could have never done that in L.A. or New York," says Mason. "It was the right timing for us; there is this movement from big cities to small towns and raising families. Coming back home and having family support and that slower pace of life has made a huge difference."
The Ferrick Mason showroom at 160 South Main Street, Versailles, Kentucky, is open by appointment only. For those out of state, Ferrick Mason is available in 15 showrooms across the country and online.