For many, comparing biology to furniture-making is a bit like apples to oranges—but John Randall, founder of Brooklyn, New York–based woodworking studio Bien Hecho, seamlessly transitioned from one to the other without a second thought.
Randall lived upstate in Rochester before attending Vassar College to study biology. After graduating in 2000, he worked at one lab and then another, and before long, he was encouraged by his co-workers to pursue a Ph.D. in neuroscience and biophysics at the Mount Sinai School of Medicine. But a few years into his career as a medical scientist, he was ready for a change. "I was doing well at the lab and really enjoyed it, but I was also always making things, and I pivoted when I had the opportunity to be more of a designer," he says. "I have always been interested in furniture; I've always had a few designs out there for people to see."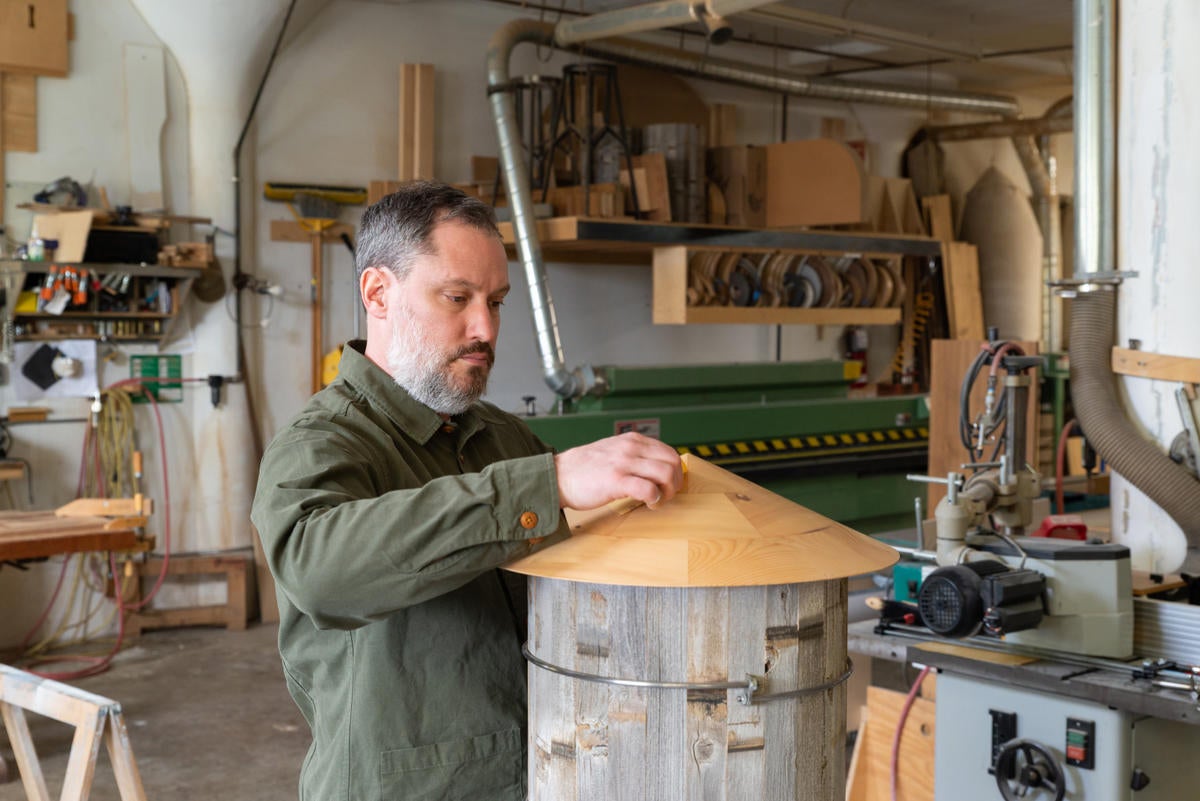 Once Randall decided to pursue design outright, he turned to a handful of local Brooklyn woodworkers to round out the edges of his technical abilities. "It started off slow," he says. "A lot of people I went to college with were in the art and design world, so I started off working my connections and doing small stuff, helping other woodshops with their big projects." Once his skills were up to snuff, he set out to work on the business—but always with an echo of his scientific past within earshot. "I have a background in anatomy and taxonomy, so there's a certain anatomical precision that goes into a furniture piece," he says. "You have to understand all the different elements coming together—in one piece, you can have over a dozen materials."
In 2006, Randall officially launched his studio, Bien Hecho, which in Spanish means "well made" and "well done." With his own furniture designs finally and formally on the market, the growth happened pretty organically, he says. From sideboards with surprising handle details to dining tables flush with eye-catching inlays, Bien Hecho's style encapsulates pared-back design elements and hand-finished details that nod to a new American aesthetic. "The inspiration and aesthetic that I am drawn to is very minimal and without a lot of distractions," says Randall. "I'm not the type of designer that will look at a lot of other people's work, because invariably, people will become influenced by what they look at. I'm the type of person that will try to take a concept out of thin air—sometimes I dream about furniture."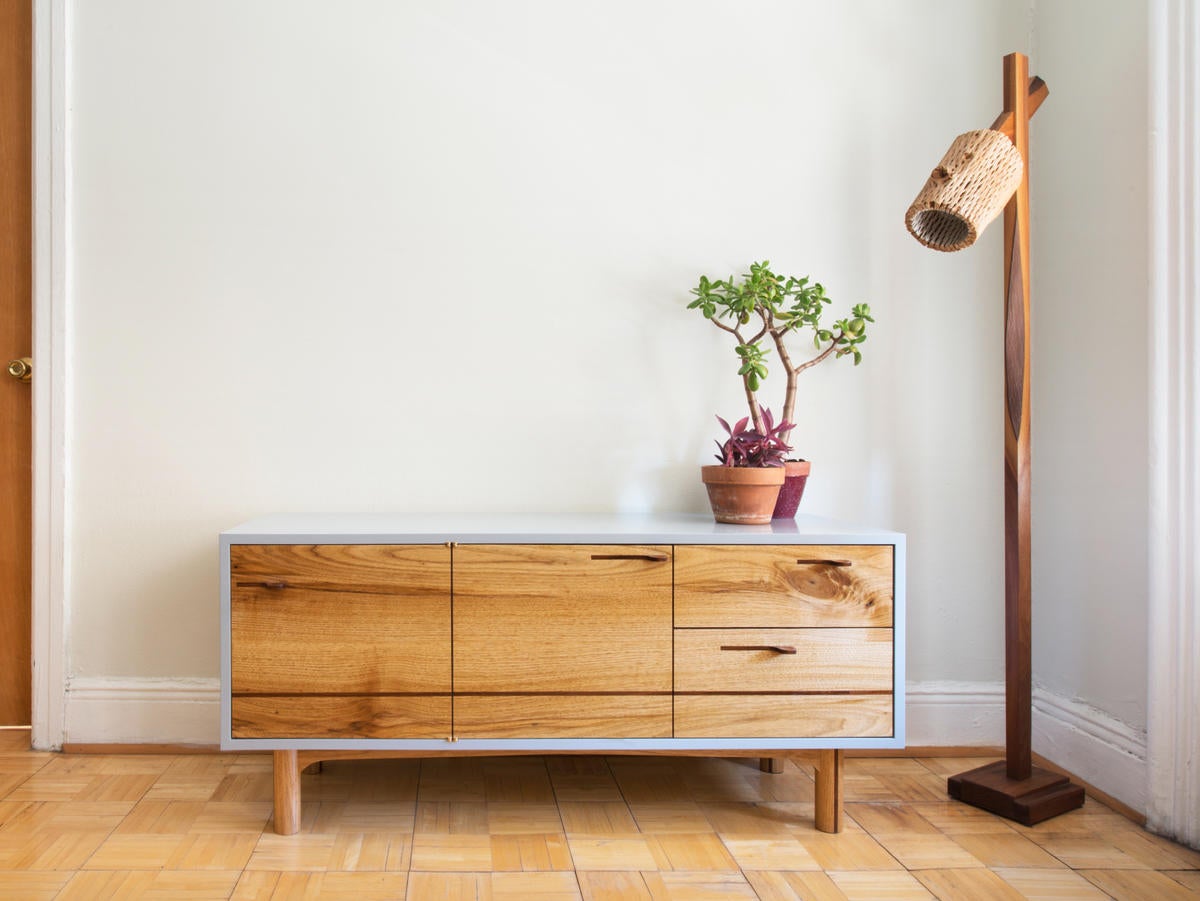 Bien Hecho took a hit when the pandemic descended upon New York, as most of Randall's team left the city. Since then, he has slowly but surely been fulfilling orders mostly on his own, with a part-time set of hands to help. "Our team at the moment is, well, spartan," he admits. "It's been a lot of slowly building back up as far as the human resources side of things, and it's taken a while. It's been an interesting labor market, to be sure." Despite the reinvigorated interest in home, the company has also been challenged by a series of frustrating supply chain disruptions that tempered its output in the face of sky-high levels of demand.
For all the pandemic's complications, Randall has continued designing and making, albeit at a slower pace than before. Bien Hecho also provides high-end cabinetry and custom millwork to designers, and Randall runs Bien Hecho Academy, an extension of the studio that offers woodworking courses. Through it all, he has stayed true to his exacting standards that supersede excessive decoration—a philosophy that speaks to an intentionality and earnestness of craft that is a mark of the company.
"The language [the pieces are] speaking and what they convey only hit upon a few points—your focus is on a few small details and the materials," says Randall. "To me, the most striking pieces of art and design are the ones that aren't trying to speak very loudly. I want my pieces to convey their own character."
To learn more about John Randall and Bien Hecho, visit their website or find them on Instagram.
Homepage image: The Allcomers stool by Bien Hecho | Courtesy of Bien Hecho