Mac Hoak has been coming to High Point for years, but usually on the other side of the table. This year, the founder of specialty retailer Mecox Gardens went to North Carolina not to buy, but to sell. Mecox has a new line of wholesale furniture, a first in the company's 23-year history. Hoak says the collection sprung not from market research or data analysis, but from a simple request.
"We were working on a hospitality project with a designer, and volume came up—can we do 40 chairs?" Hoak tells Business of Home. "We started exploring doing custom orders. Then another designer asked for 80 bedside tables, and wondered if we could do a wholesale price. That got us thinking."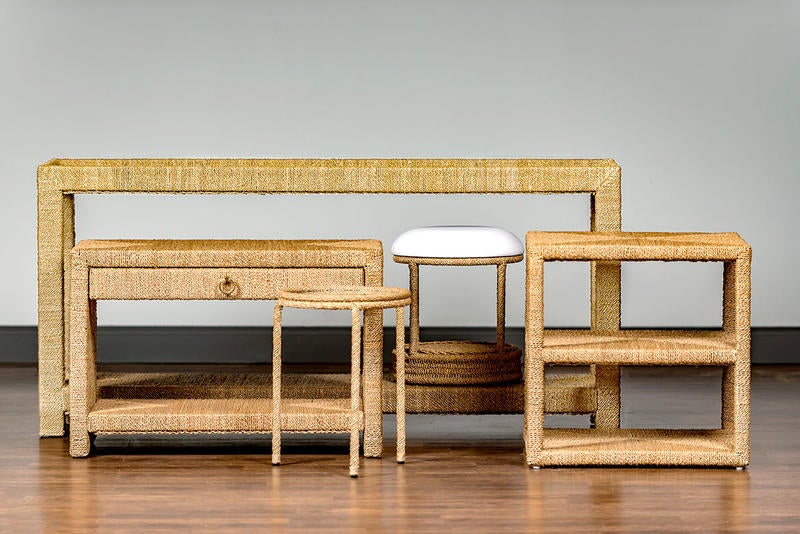 Courtesy of Mecox Gardens
Mecox is starting modestly. Its debut wholesale offering (called simply The Mecox Collection) is 40 pieces, focused around furniture and casegoods, no lighting. Unsurprisingly, the look falls in line with the antique-inflected resort vibe of the selection at Mecox's retail stores. The fact that Hoak's company has a strong brand simplified the wholesale journey: He already knows what his customers will buy because, well, he owns the store.
"One of my proudest moments as a retailer was when a client stepped into our Los Angeles showroom and said, 'This reminds of Mecox Gardens,'" recalls Hoak with a laugh. "He didn't realize he was in a Mecox Gardens."
Mecox moving into wholesale has another benefit: PR and marketing. Hoak says that showing up at High Point under a new guise this year attracted a different kind of attention for his company, and that those who come for wholesale might discover and fall in love with the retail brand, and vice versa.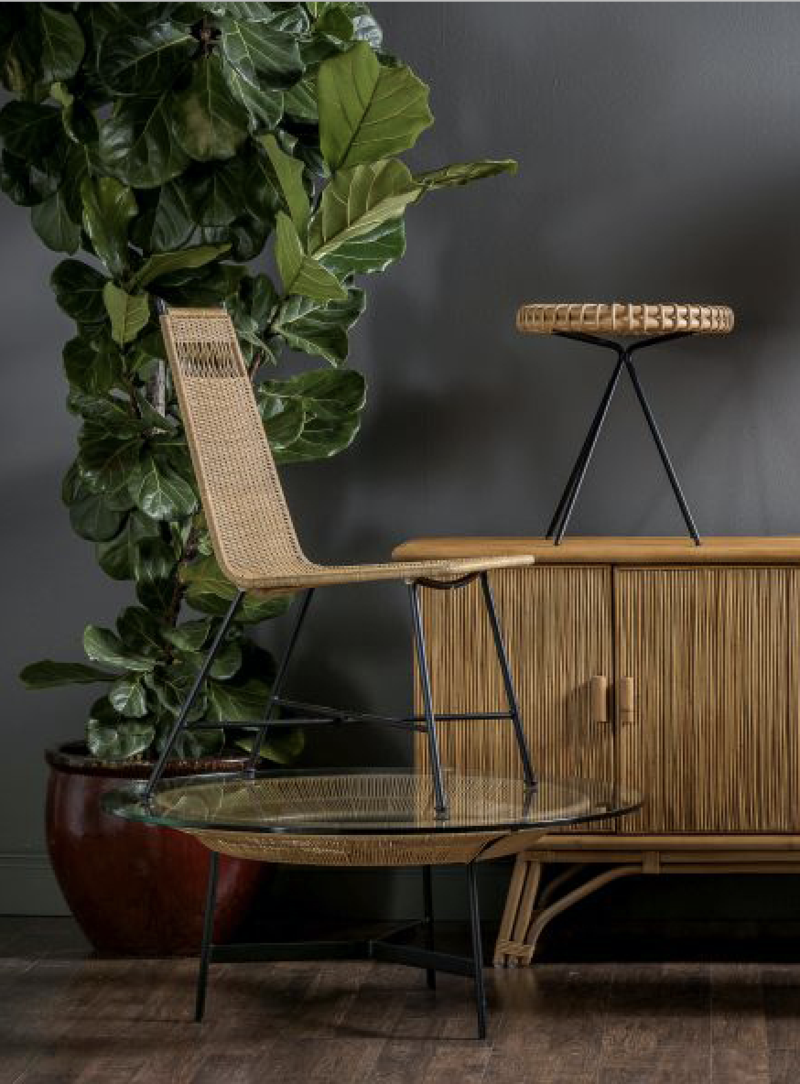 Courtesy of Mecox Gardens
So why don't all specialty retailers do this? Part of the problem is that retail companies either have to hire an outside team or develop an entirely new creative process in order to design and manufacture their own furniture—no easy task. Hoak says the biggest challenge in launching Mecox's collection was getting everyone on board.
"The same team that we've had in the stores did this project," he says. "We'd get twenty pieces together and send them around and ask everyone 'what do you like, what do you think would sell?' It was almost democratic amongst our sales team." (Though Hoak did exercise a presidential veto—"Only twice did I say, 'We're gonna do this no matter what.' There was a rope console and a rope bookcase—those had to stay.")
Then there are the logistical challenges of making and shipping a collection—a separate business in itself. These hurdles (not to mention the initial investment) make for a significant barrier for specialty retailers looking to get into the wholesale game. With eight locations, two decades in the business and the aforementioned hospitality sideline, Mecox is in a uniquely strong position—not everyone can take the same risks.
Fresh off a strong showing at market, Hoak is optimistic about the collection, and looking forward to debuting outdoor pieces in the fall. He's also excited to see how the collection— "priced approachably—it's beautifully made but not museum quality"—will do in Mecox's stores, with real customers.
"When we edited it down, I showed the collection to friends who aren't in the industry," says Hoak. "These are friends who brutally honest, but I got great feedback, which was really nice to hear."