In Business of Home's series Shop Talk, we chat with owners of home furnishings stores across the country to hear about their hard-won lessons and challenges, big and small—to find out what they see for the future of small industry businesses like theirs.
This week, we spoke with Brooklyn-based Kelly Richardson, the new owner of The Farmhouse Store in Westfield, New Jersey. With an education in business and a career that's taken him from global corporations to charter schools, he decided to purchase the store despite having no background in the design industry or even retail; an early hire was interior designer Sabrina Mizerek as creative director. Farmhouse celebrated its 15th anniversary this year. Richardson explained why he leapt in, what he's slowly changing about the inventory and aesthetics of the store and why the shifting demographics of the surrounding area (which just happens to be one of the wealthiest in the country) support where it could go next.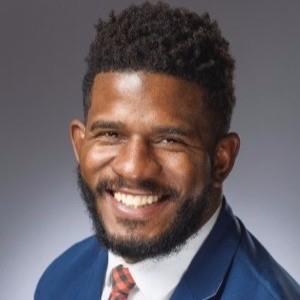 Courtesy of The Farmhouse Store
What was your career like before The Farmhouse Store?
I started in Fortune 50 companies: finance accounting, operations marketing support. I did that for a number of years, supporting large national and global brands at Procter & Gamble in particular, then transitioned into banking and moved to New York. Living behind Excel for 16 hours a day was not my dream, so I left that space to pursue what I would call "soul work." An opportunity came up to step into a leadership role in K-12 education in New York, and over the course of about six years, I opened around 15 schools in New York, New Jersey, D.C. and Louisiana. I worked as chief operating officer for a charter network in Brooklyn for a little bit and that was super great work—felt great.
I did love the private sector, and I also loved the impact I was able to have in the nonprofit and education space; I wanted to figure out how to make a life that accommodated both. That led me to seek out buying a business. I was looking for a business that met my financial criteria and was ready for the skill set I brought to the table, and had owners that were either retiring or transitioning out. A lot of the businesses I talked to had late-stage owners who didn't have an heir. Through that search in my area, Farmhouse came up. The previous owners were looking to sell; they had been operating for 14 years and given it their blood, sweat and tears. They had a fantastic brand and a gorgeous store. I thought it was a great opportunity.
How did you literally find it?
It's just like searching for real estate: There are public listings. I was engaged with those platforms and with lenders and brokers to see what was on the market. Let's say it took about a year and a half from my starting the search to closing on The Farmhouse Store, and during that time I maybe looked at 300 or more businesses to find the right fit. It was certainly not what I was looking for. I wasn't even focused on retail, and I didn't have any experience in furniture, interior design, fashion or style. In fact, those are areas I shied away from! But with the support of some mentors, and then getting to know the community, I really have become invested in the industry and just how important it is to our daily lives.
How hands-on are you day-to-day right now, and do you expect that to change?
There's the customer-facing, and there's the back of the house—all the operations, accounting, managing, community organizations and municipalities regulations, etc. I am extremely involved in the brick-and-mortar retail. I am not the leader of the customer-facing work. One of the first things I did was hire a seasoned designer as creative director to lead the store and the customer experience. Sabrina Mizerek and her team are who the customers mostly engage with. Most of my time is spent keeping it together, which is three full-time jobs. I'm not even sure how the previous owners did it, to be honest!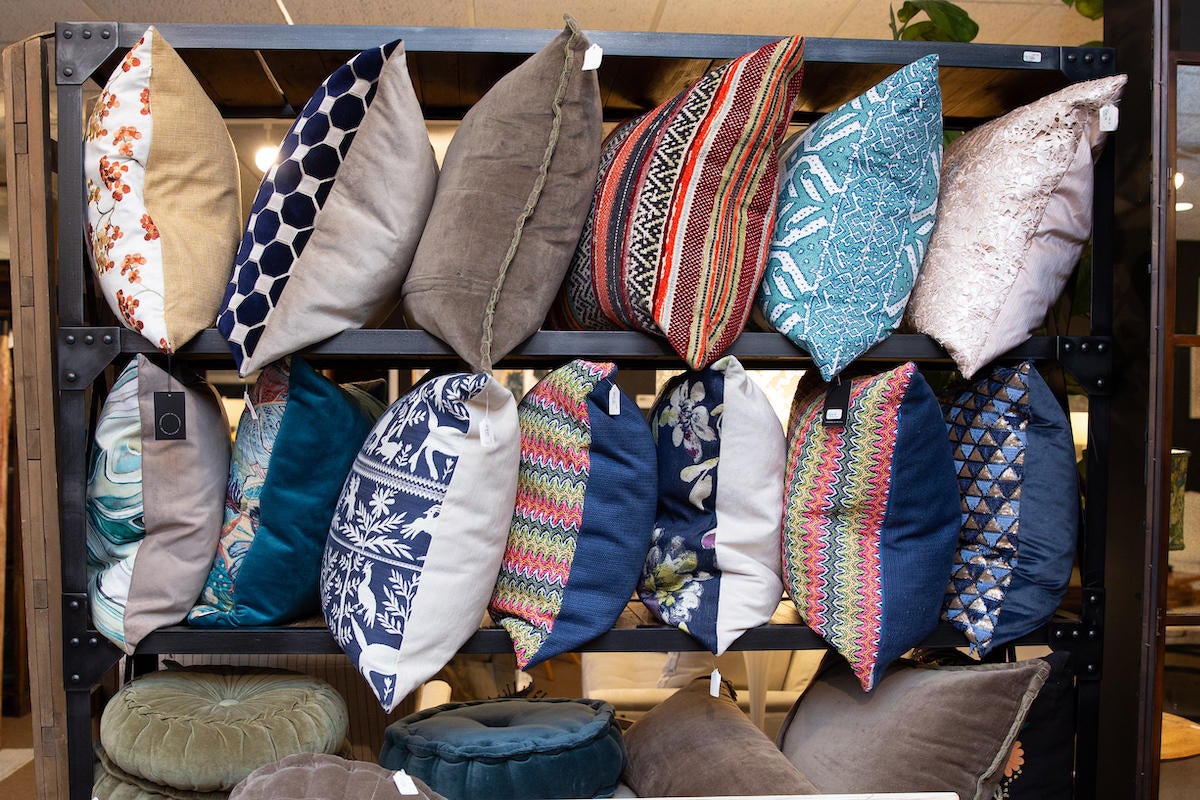 Courtesy of The Zap Group
What is the general aesthetic of the store? Is there a type of home goods you specialize in?
It's about feeling at home and comfortable—fun. It's where people come to find unique pieces to accent their home. The first floor is our gift shop, where we have gifts for all types of occasions: jewelry, pillows, throws, candles, fragrances, clocks. The second floor is our furniture gallery. We sell all custom upholstered pieces. We [also] have living, dining, bedroom and accessories, so coffee tables, side tables, mirrors, wall art, standing art and lots of custom lamps as well. Sabrina has done a fantastic job putting it together. When people come up the stairs, they're just like, "Oh, wow." It's so elegant.
Did you change much? Is the general merchandise selection similar to what was already there?
The idea was, the store is 15 years strong at this point. We are stepping into changes as we move forward, but we're going to pace slowly to make sure that we don't mess up what's already working. The store has had more traditional pieces that cater to what the community has historically been—larger homes, so larger farmhouse-style furniture. We have started making our offerings more contemporary: pieces that have metal finishes rather than all wood, upholstery in more vibrant colors. We've also updated a lot of the art. The reason we're doing this is the demographics of Westfield and the Union County area within New Jersey are changing. We are seeing a greater mix of age diversity, ethnic diversity. All over the country, there's incredible development going on to address the housing shortage. We see condo buildings, town houses, apartment complexes going up. We want to be prepared for the customer who is furnishing a living room that may be half the size of what our historical customer furnished.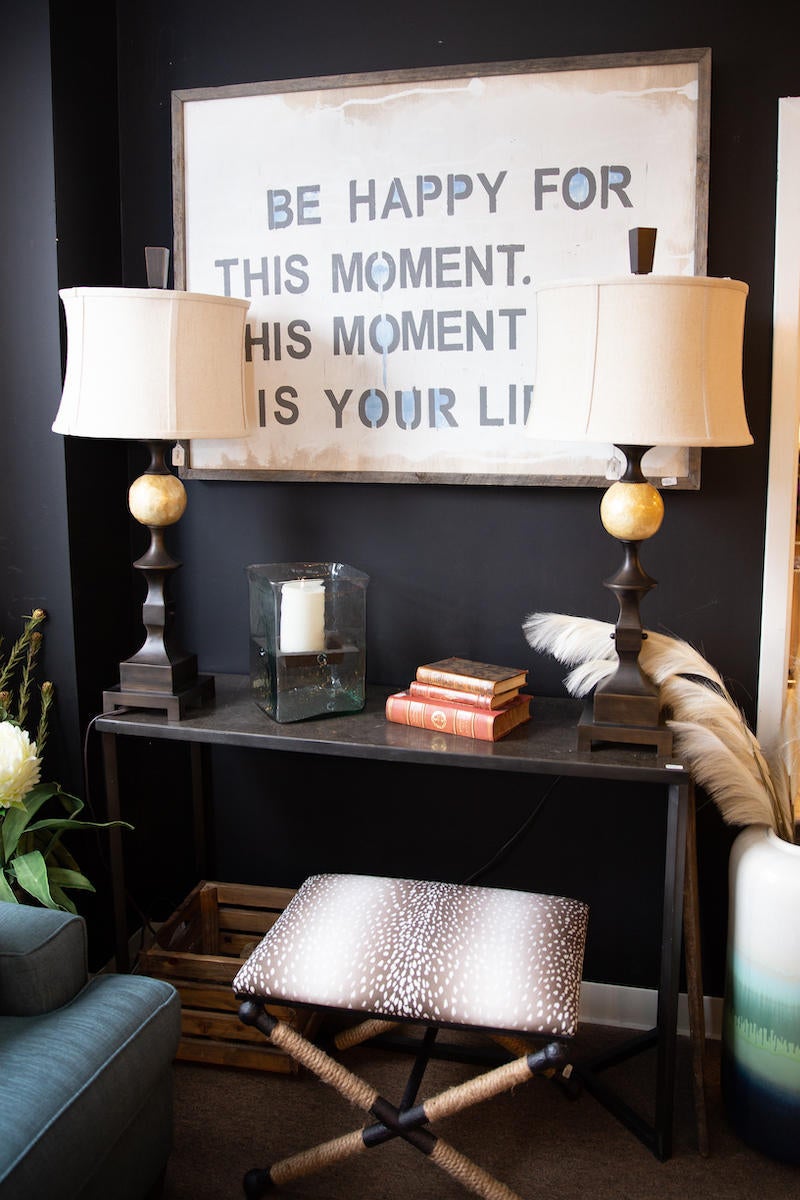 Courtesy of The Zap Group
What is an object that you can't keep in stock? Or a category that flies out the door?
Some of our most popular items are things folks can grab and go with them. Rugs, because the lead time is short and it's an easy way for customers to really change the vibe of their space. Then wall art. We try to keep a good mix of abstract art and very vibrant pop art, where there's a lot of language on it and flirty messages, encouraging messages. We sold almost all of our pop art last week.
Who is the typical customer?
The gift shop draws a lot of foot traffic, and we try to convert some of that to get people to go up to the furniture gallery. On any given day, five to seven people come up and say, "Wow, I've been shopping here for years and had no idea that this was upstairs." We get a lot of new home buyers. One of the more traditional pathways for folks in the Northeast is to spend a lot of time in New York City, and when you're ready to settle down, move out to New Jersey. We get a lot of young couples looking to shop for their new home. We see senior folks that are downsizing to condos or even apartments. And then I'm very focused on getting more designers in. I want this to be a haven for designers, a go-to place. The designers, from my view, are critical to our business.
Did you inherit the vendors that the previous owners had? Did your creative director bring in new people? How are you re-evaluating relationships?
It's been a mix. Yes, I inherited all of the previous vendors and suppliers. We're still impacted significantly by the pandemic. There was a time when two of our vendors couldn't meet the demands, and they came to us and said, "We understand if you can't carry us anymore because we can't get you pieces within a year." We did bring in some new vendors to help fill those gaps—gaps that were created by the supply chain challenges more so than our intentional strategic changes. We have a new accessories vendor as part of getting in more contemporary pieces.
You know, the name is The Farmhouse Store. We have a lot of work to do to make sure the customers know that it's more than just the farmhouse style. But by and large, we have kept the same folks. Sabrina and I have gone down to High Point and done a lot of shopping around, but we're still at a stage where we're evaluating what our customers want and getting to know the vendors.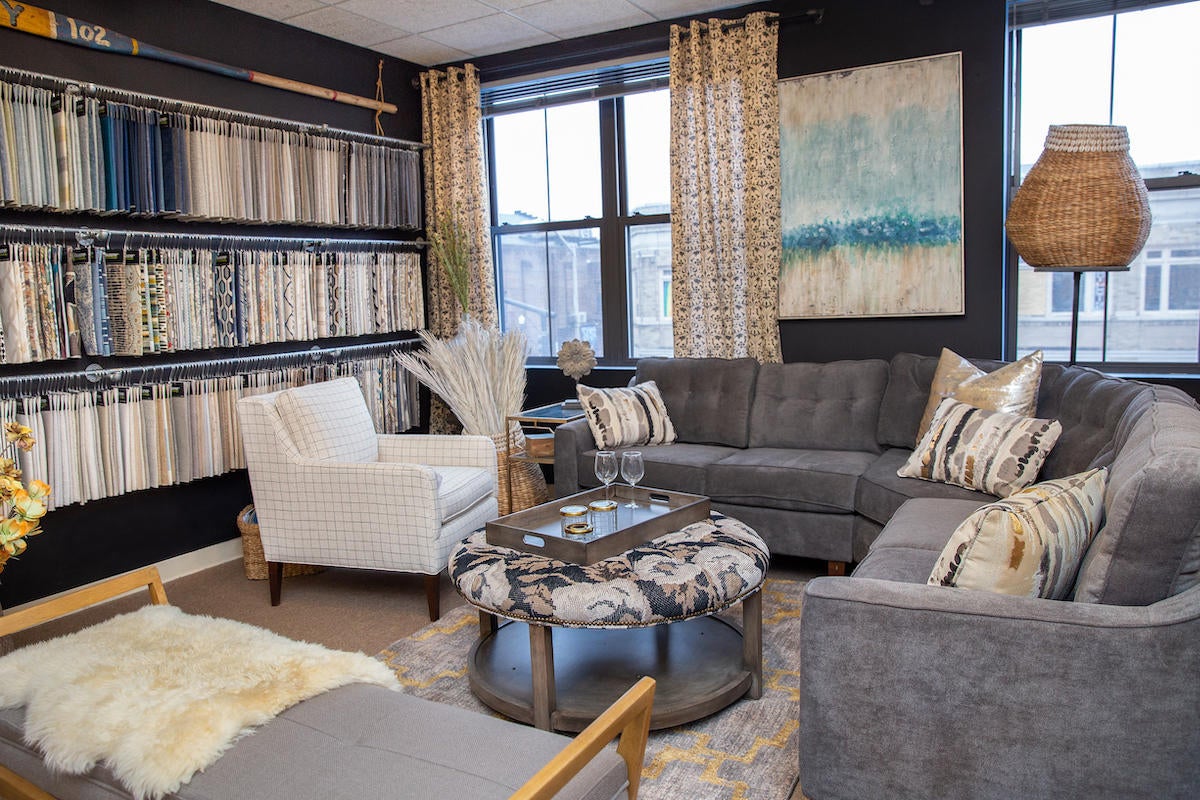 Courtesy of The Zap Group
What has surprised you about the home decor space in general?
Everything has surprised me, but what surprises me most is the size, the competitiveness and the importance to our clients and customers. Again, I've been a traditional operations, black-and-white, "a square is a square" kind of guy. I had a bachelor pad that I now know was pretty bare. When I see clients tear up over beautiful pieces or getting their space set up just the way they want it, how happy they are … It shouldn't have been surprising, but it has been, and it has caused me to really dig in deep to understand the emotional element of having a home. I'm engaged. I have a little one on the way soon. Before, I was working so much I didn't spend a lot of time at home; I just slept there. And now it's like, "This is where we share our moments with loved ones. So let's make it ours."
What are your plans for scale?
It would be pretty tough for me to consider this successful without replicating it. When you come in and buy a business, between staffing and loans, you do take on additional expenses, so you truly must scale up for it to be a profitable operation. My skill set is codifying what works and scaling up. My goal is to first codify what's working here.
Something I underestimated is the role that the business plays in the community. A lot of times, an independent business is more so the identity of the owner than it is the identity of the business. Understanding what my role is now as an owner in this community has been a pretty steep learning curve, and I'm working to transition the identity of the business off of me and into the store. Once we get that under our belt, I do hope to open up a couple more stores.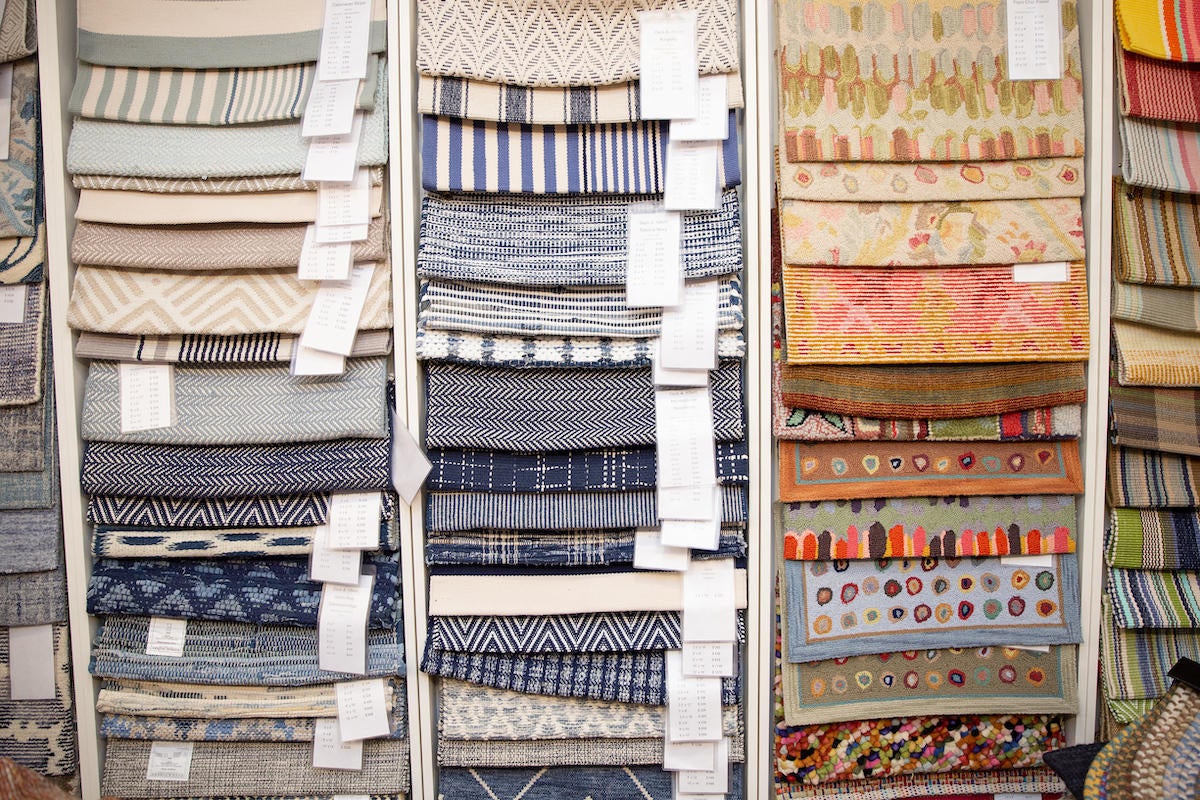 Courtesy of The Zap Group
What is a great day as a shop owner?
The work never ends. You can never outwork the work. Every day, I'll leave with a lot on my plate, so I try not to make that a metric of a good day—whether I got my work done. When the team is excited. When I hear from my creative director or the designers like, "Man, I had a really great client today. We just put together this really wonderful room." They're so excited about developing a connection with a customer and bringing a vision to life. When they come back and share that with me, it's like, "OK, we're doing the right thing. People are enjoying themselves." Our clients are having fun, our team is having fun, and that makes all the hard work worth it.
Homepage photo: The Farmhouse Store | Courtesy of The Zap Group