This week in design, tiny furniture is popping up in some surprising places. Stay in the know with our weekly roundup of headlines, launches, events, recommended reading and more.
Business News
This year, first-time buyers accounted for the smallest share of the real estate market in more than four decades, according to the National Association of Realtors's annual profile of homebuyers and sellers. As The New York Times reports, this year's group was also the oldest, whitest and wealthiest on record since the association began tracking data in 1981, with white buyers accounting for 88 percent of home sales in the past year—up from 82 percent last year, making this the highest level in 25 years. The numbers directly correlate to an increasingly competitive housing market. As interest rates climb, those with moderate and middle incomes have been edged out of the market by buyers who can pay in all cash, furthering generational and racial disparities in homeownership.
Wayfair continues to dominate the home goods market, according to market research firm YipitData's third-quarter 2022 Home Goods Market Share Index, which found that the e-commerce giant holds the largest share of the sector with a slight year-over-year increase. Another retailer on the rise was Arhaus, which saw its market share surge to nearly double that of last year. On the decline are Bed Bath & Beyond, which had the largest decline among the top 30 home retailers this quarter, and Bob's Discount Furniture, which fell five spots to 23rd place. Overall, the report found that even though consumers have shopped less frequently for home goods this year, the average consumer spend per quarter is still increasing, with average quarterly spend $3 higher this quarter compared to 2021.
High levels of PFAS—a toxic substance often found in consumer products, sometimes referred to as "forever chemicals"—have been found in baby textile products, according to a new study conducted by the Environmental Working Group. The organization commissioned an independent laboratory test on a variety of baby supplies sourced from retailers like Amazon, Target and Old Navy, and discovered that bedding in particular contained the highest levels of detectable PFAS. While the chemicals have been found in a variety of clothing and home goods, their detection in baby products is particularly harmful, as children and infants are more vulnerable to the chemicals compared to adults.
Tampa, Florida–based door manufacturer Masonite International Corporation has entered into an agreement to acquire Endura Products, a maker of door parts based out of Greensboro, North Carolina, for approximately $375 million in cash. Following the completion of the transaction, which is expected to close by the end of the year, Masonite will fold Endura into its North American residential business segment, with Endura president Bruce Procton and his leadership team staying on in their current positions. Founded in 1954, the third-generation family-owned business employs roughly 800 people across four facilities and has partnered with Masonite for nearly 25 years.
Arizona-based furniture maker Lorts Manufacturing announced its permanent closure last week, effective immediately. The third-generation-owned company has served the home, office and hospitality industries since 1966, and cited recent industry challenges—including the pandemic, supply chain issues, workforce shortages, inflation and economic conditions—as contributing factors to the decision. In an announcement posted to the company's Facebook account, owners Ty and Michelle Lorts stated that after they had exhausted personal and company resources, their creditors had pulled support, prompting the business to close.
The High Point Market Authority added six new members to its board of directors, effective January 1. Global trend ambassador for Maison&Objet Patti Carpenter, vice president of marketing for Universal Furniture Neil MacKenzie, president of Green & McClure Furniture Griffin McClure, CEO of Valdese Weavers Blake Millinor, president of J. Banks Design Group Joni Vanderslice and president of West Design Group Taylor West will all serve a two-year term ending in December 2024.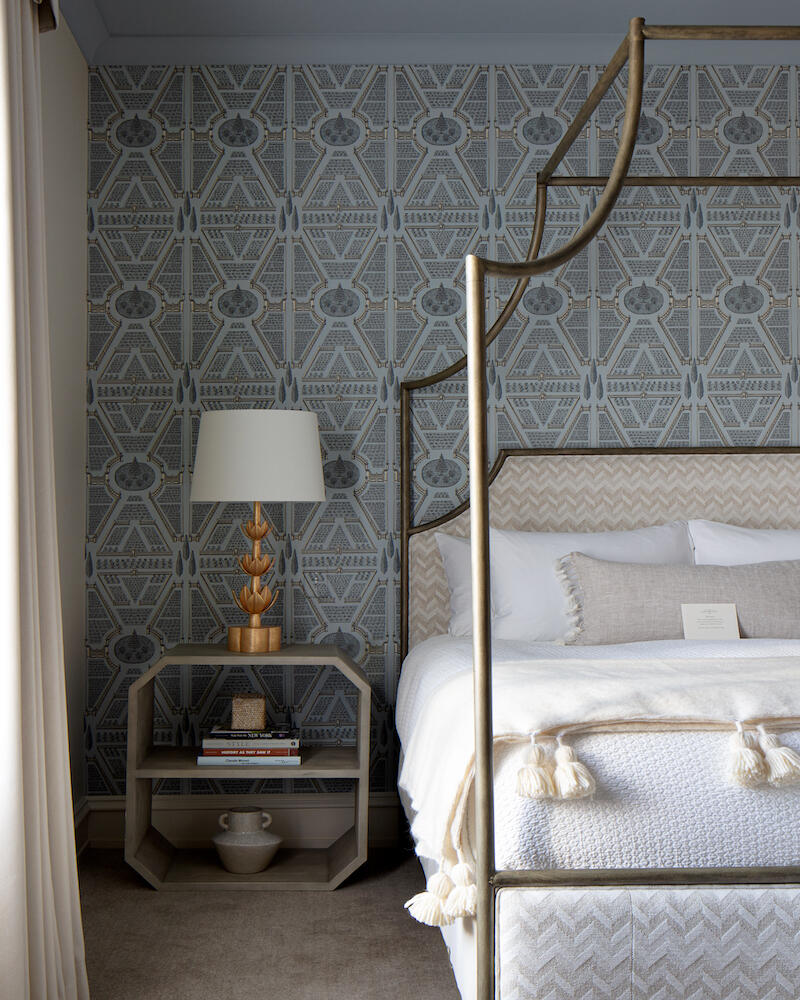 Launches & Collaborations
Brass Beds of Virginia, a maker of hand-crafted custom beds, has relaunched with a new name: Worthen. The 50-year-old company's brand evolution will also include an expansion of its digital marketplace offerings and an increased focus on three demographics for customer growth: grandmillennial designers, DIY design enthusiasts and boutique hospitality.
San Francisco online design marketplace Wescover has teamed up with Salt Lake City designer product platform SideDoor for a capsule collection of artisan-made home products. The assortment will feature items created by New York textile and wallpaper designer Jill Malek; Austin studio Circle & Line; and two Los Angeles makers, furniture company Bend Goods and textile designer K'era Morgan.
A new e-commerce platform called Otentu has launched with the goal of connecting interior designers and everyday users to one-of-a-kind, small-batch pieces created by students and recent graduates from the top 250 art and design schools across the world. The marketplace includes home decor, photography and artwork, with each submission reviewed by Otentu's board of advisors, who also offer students guidance on their career trajectories and business practices.
Recommended Reading
Robin Standefer and Stephen Alesch, the founders of New York–based design studio Roman and Williams, celebrated the company's 20th anniversary by reminiscing on how a studio at their Long Island home called Sea Ranch has been the center of their lives and creativity. For The New York Times, Hilary Reid profiles how the couple developed the idea for the company, its success in New York and the new Ovo collection.
A new recycling process is turning old bits of broken concrete and glass into bricks for a renovation and expansion of the Design Museum Gent in Belgium. As Nate Berg writes for Fast Company, the "Gent Waste Brick"—designed by the London-based architects Carmody Groarke—will cover the museum's exterior and has one-third the embodied carbon of a typical brick due to the local sourcing of base materials and the way the bricks harden. The architecture firm hopes to replicate this process with other clients if it meets building certifications, regulations and insurance standards.
Bryony Roberts, the founder of Bryony Roberts Studio, designed a three-day installation equipped with soft cushions outside of New York's Lincoln Center to demonstrate how a public space can be inclusive for "neurodiverse people," a term used to describe developmental conditions like autism spectrum disorder, ADHD and dyslexia. As Elissaveta M. Brandon writes for Fast Company, Roberts will continue to build spaces designed by self advocates, occupational therapists and organizations like the Marcus Autism Center and Parent to Parent that are better suited for neurodiverse people.
Cue the Applause
The Anti-Defamation League has honored three home furnishings industry executives for their contributions to their community, as well as their support in the fight against anti-Semitism. The 2023 honorees include Michel Smith Boyd, principal designer and owner of SmithBoyd Interiors; Irwin Novack, CEO of Kane's Furniture; and Rachel Tronstein Stewart, president of Gardner White Furniture.
Call for Entries
The International Society of Furniture Designers is moving the fourth annual Innovation + Design competition to April 2023. The event showcases professional makers and designers who create their own products, including designs from the top independent and student furnishing's makers in the accessories, dining room furniture, lighting, occasional storage, occasional tables and seating categories. For more information or to submit an entry by January 13, click here.
Homepage image: Holon Institute of Technology graduate Lee Comisioneru's Flow Light chandelier | Courtesy of Otentu