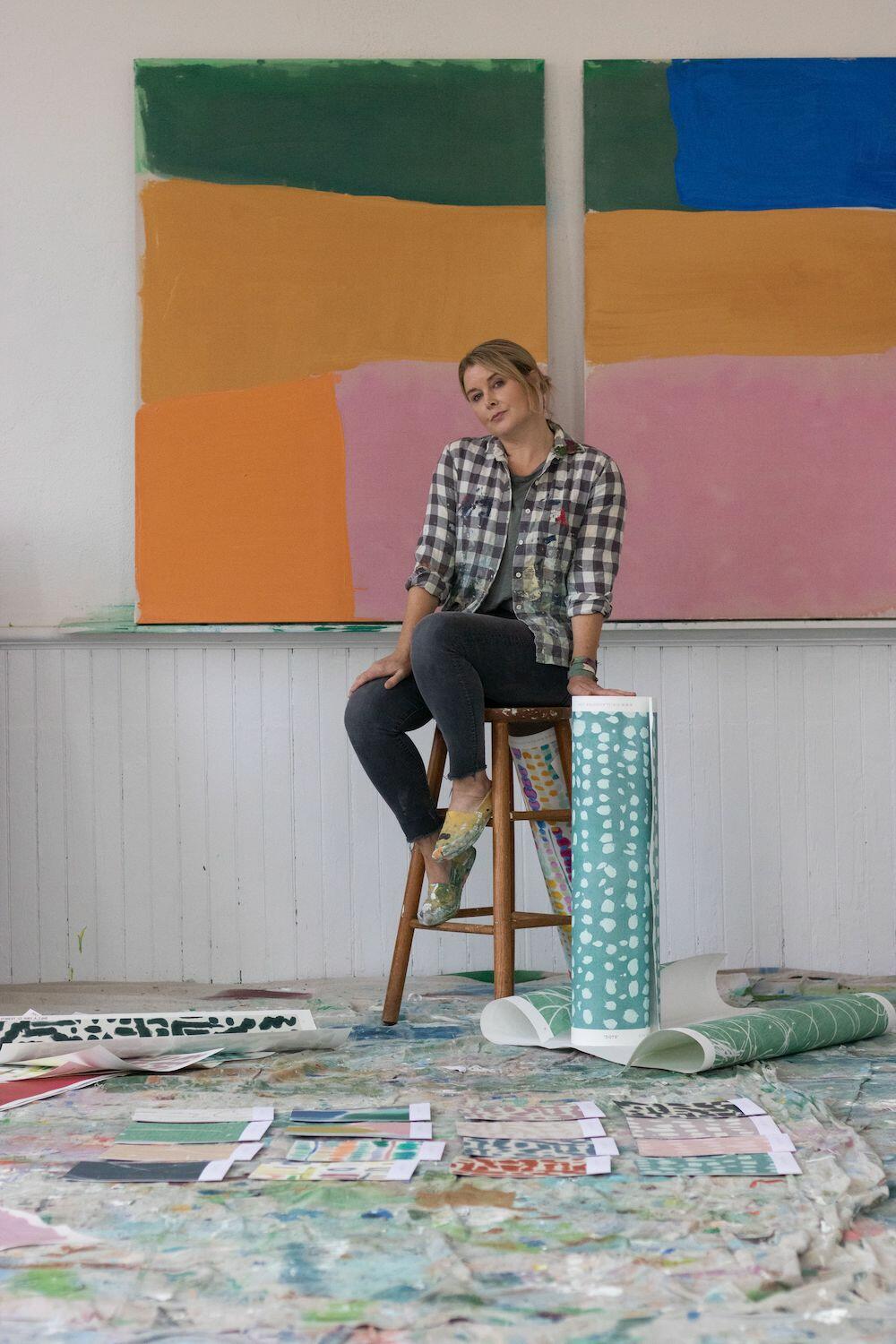 Make no mistake about it: Kiki Slaughter is an artist at heart. The Richmond, Virginia–based painter-turned-textile designer is on a mission to make the world a more beautiful place. "I am most inspired by the very act of being creative," she tells Business of Home. "I strive to create work that makes the viewer feel something positive and hopefully share that spark of energy that creating the painting gave me."
She first began experimenting with art at the tender age of seven, when she first encountered painting through her mentor, Karen Shea. "She was an incredible artist and taught me everything she could about various art mediums and styles," says Slaughter of Shea. "She showed me that being a professional artist was possible."
Slaughter studied art history at the University of Virginia before enrolling at Sotheby's Institute of Art in London, where she earned a master's degree in contemporary art history. "The program was structured around the various career options in the art world, from gallery owner to art critic, or work at an auction house," says Slaughter. "It was a fascinating experience, and I returned home with an even greater understanding that being an artist was the only path for me."
A professional artist since 2005, Slaughter always felt her abstract paintings—which feature a medley of saturated hues and expressive linework—would translate well into textiles. "Being an artist and working closely with clients to determine the perfect painting for a space provided a natural bridge to interiors, as did decorating my own home," she says. "I wanted to take my art beyond the canvas and into other decor."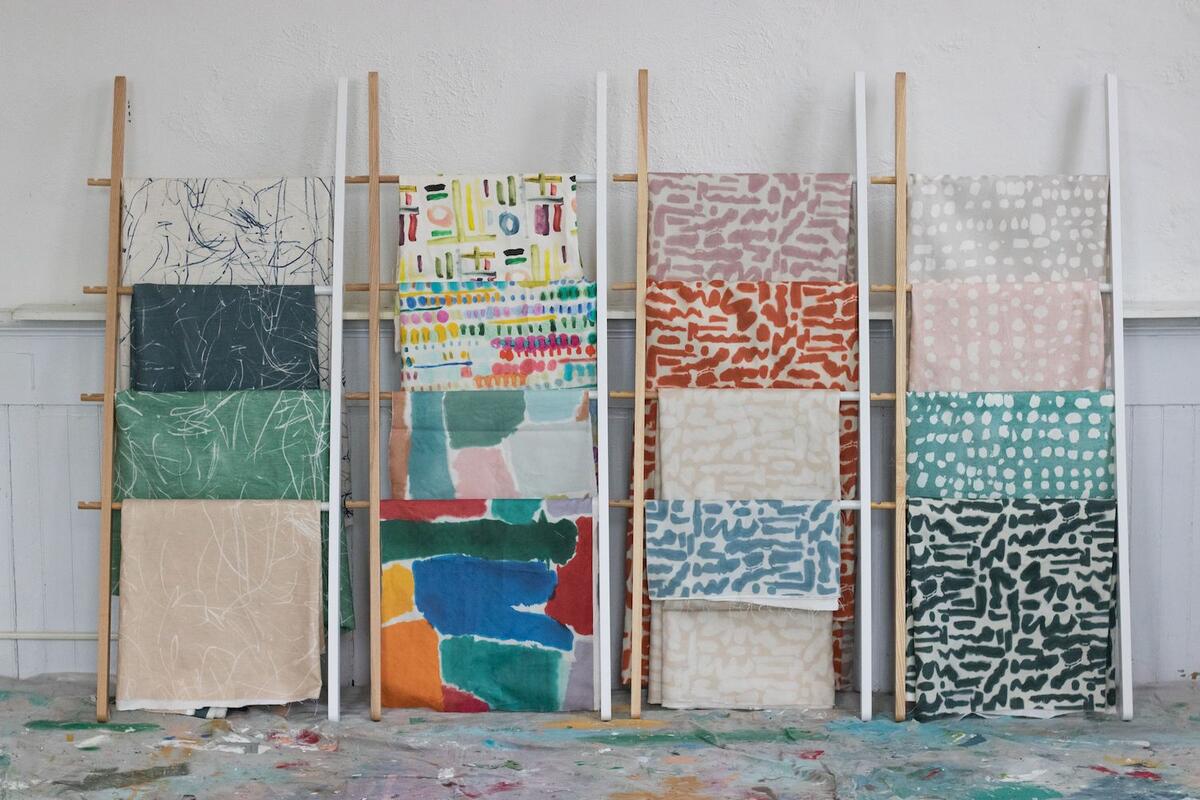 This month, Slaughter launched her inaugural home line, a collection of six fabric and wallcovering patterns based on original artworks. "This series takes my painterly aesthetic to a new medium and will give any space a unique artistic touch," she says. "I wanted to have another product to offer to clients in addition to my paintings—another way to add art to the home."
All of Slaughter's designs begin as mixed-media paintings, which are digitized and turned into repeat patterns with the help of textile printing company Twenty2. "I pour, scrape and manipulate the paint—adding layers over time until I feel a balanced composition is achieved," she says. "The small-batch printing process ensures each piece looks and feels like an original work of art."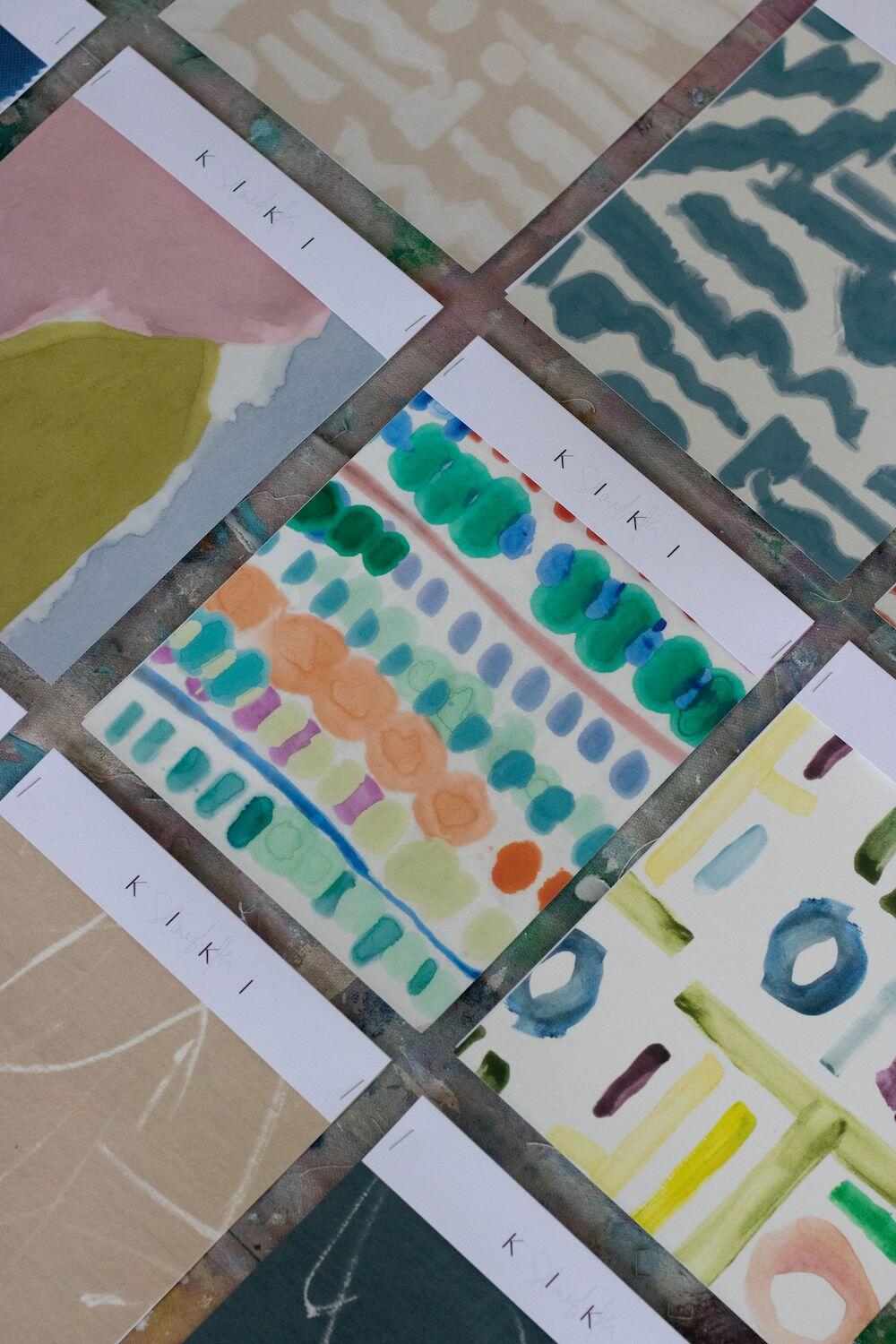 Take, for instance, her Dots pattern, which boasts a paint-soaked background contrasted with textured marks to create a contemporary alternative to a classic polka-dot motif. Or Moments, a kaleidoscopic print clad in a rainbow of unruly brushstrokes and amorphous organic shapes. "We knew the collection was ready to launch when all of the strike-offs were sprawled around my studio floor and blended in perfectly with my color-saturated paintings," says Slaughter.
In addition to textiles, Slaughter also creates commissioned artworks for designers and clients across the country, including Jean-Georges Vongerichten's Marigold Restaurant at Keswick Hall in Virginia. "I am very inspired by a sense of place, so it's especially fun to find ways to capture the true essence of a space," she says.
Currently hard at work on several new patterns, Slaughter has plans to release a line of lampshades—made in collaboration with a soon-to-be named lighting artist—later this fall. "I hope to continue to expand my painting designs into more collaborations," she says. "I always want to be painting and creating and working on projects that bring me such satisfaction."
If you want to learn more about Kiki Slaughter, visit her website or follow her on Instagram.
Homepage photo: An assortment of textiles by Kiki Slaughter | KK Harris