Last week, one of America's most iconic butterflies—the monarch—was categorized as an endangered species by the International Union for Conservation of Nature. The decline in their population (and that of other species) is largely due to suburban development that replaces a million acres of wildlife habitat each year. But recent studies show that wildlife gardening focusing on native plants, ones that coevolve with the wildlife in a specific region, can have a substantial positive impact on the environment by boosting biodiversity, the variety of life that gives ecosystems their resiliency.
For Alexis Sutton, co-founder and CEO of online design company Tilly, sustainable landscaping has always been a focal point of their mission. Tilly partnered with the carbon-neutral business operation One Tree Planted and donates 1 percent of their revenue to environmental causes as a part of the "1% for the Planet" community. Most recently, Tilly aligned with the National Wildlife Federation to create landscapes that qualify as certified wildlife habitats that offer food, water and shelter for native wildlife to raise their young. From a design perspective, Tilly wanted to see how landscape design—specifically in people's yards—could impact two factors: water use and biodiversity.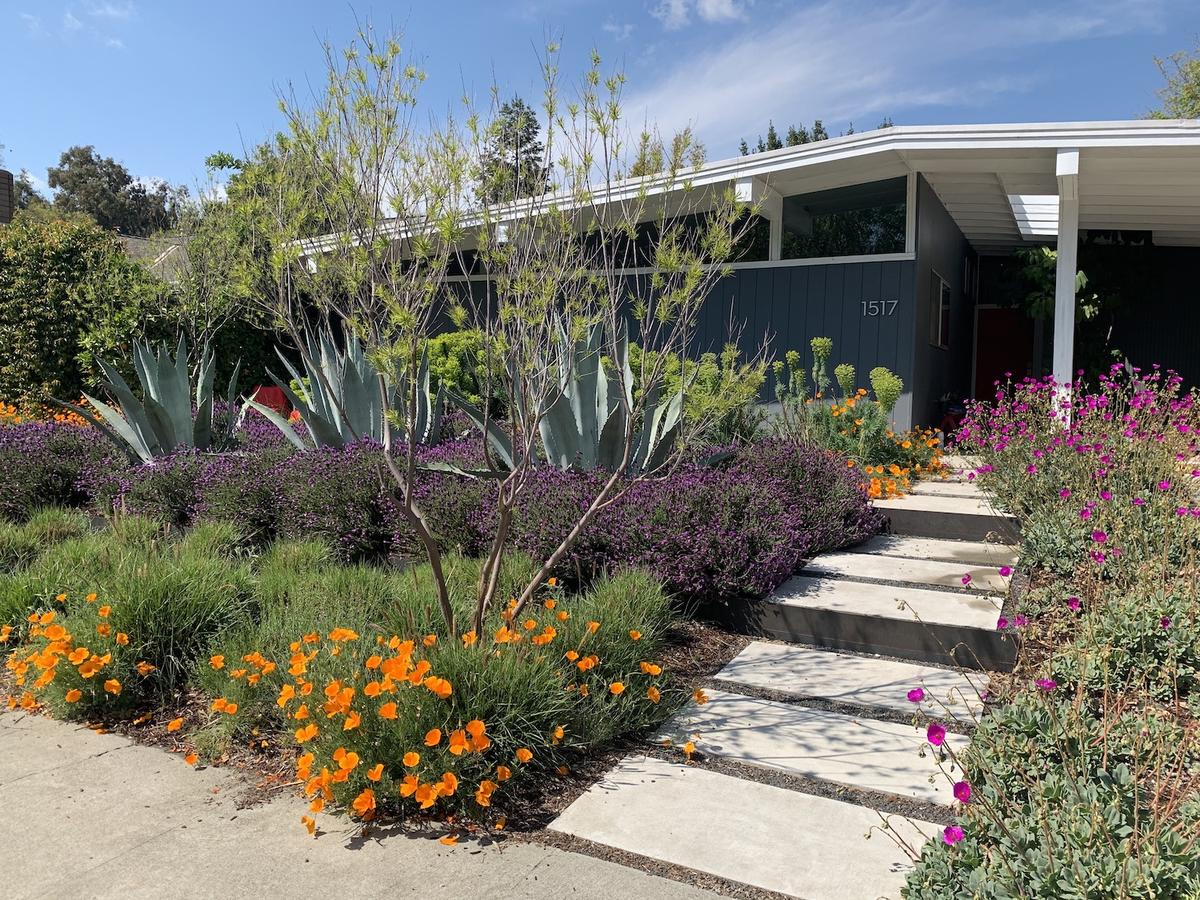 Tilly's entire U.S.- and Canada-based team is trained on the NWF's standards for creating these habitats. In addition to fostering a safe space for wildlife to rear their young and hide from predators, these habitats provide food and hydration sources (via berries, pollinator plants and water) to support and protect species like monarchs and pipe-vine swallowtail butterflies, among others, says A. Haven Kiers, assistant professor of landscape architecture at UC Davis.
Previously a landscape designer for California-based design company Miridae, Kiers is tackling the stigma that native plants make a yard look like a "messy meadow." Instead, she leverages the concept of lush, natural ecosystems designed within "orderly frames." By tucking away essential native plants in boxwood hedges or steel planters, Kiers creates a sustainable and diverse habitat for wildlife that is still pleasing to the eye.
Certified wildlife habitats can be in a yard or space of any size, says Mary Phillips, head of the NWF's Garden for Wildlife program. She wants homeowners to know that these landscapes can be versatile and work for various situations or preferences, whether it is in the form of a container garden or a raised bed around a patio.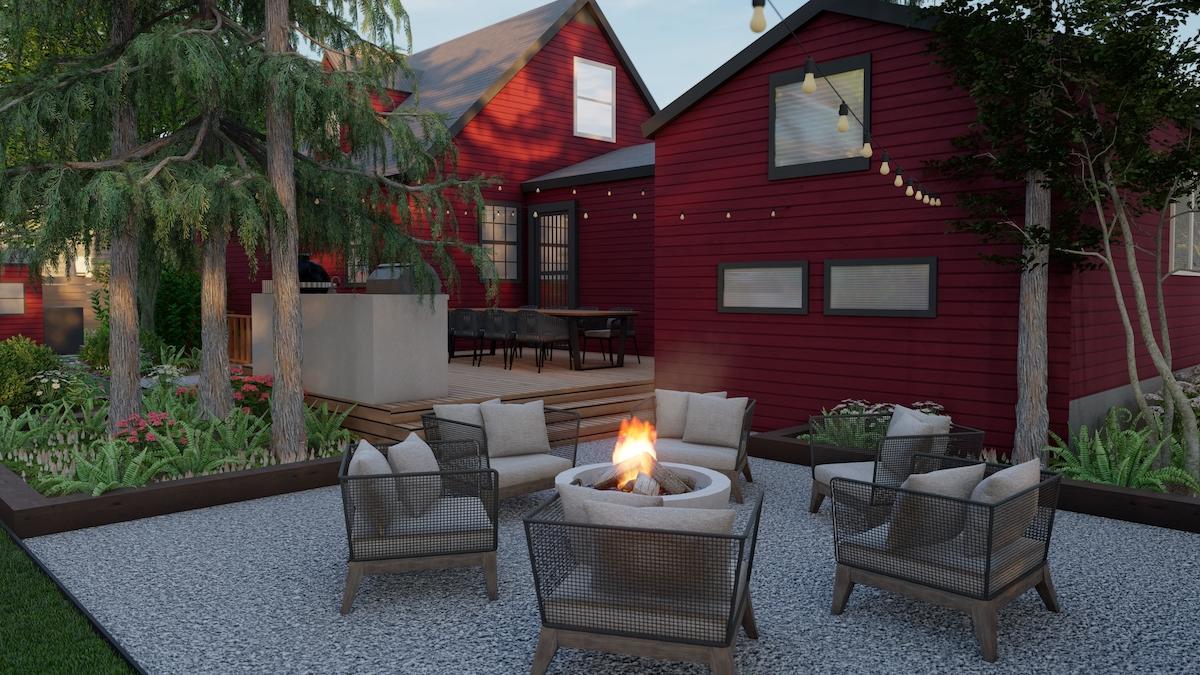 "For the Tilly customer, it's not a hard sell," says Sutton. The company's sales team said 80 percent of the people calling right now are asking about drought-tolerant design, native species and adapting their properties for other environmental concerns. Once homeowners opt into the certification process, the execution is simple. They are given a pdf plan that includes a list of plants and accompanying design materials like pavers and birdbaths. When the designer finishes the landscaping and checks off every item that qualifies them for certification, homeowners automatically receive reciprocal certification from NWF. In addition to positively impacting their businesses, Sutton says designers are also happy to play a positive part in the fight against climate change and its attendant doom-scrolling.
But even if homeowners and designers are on board with the aesthetics of a beautifully wild landscape, how many plants are enough to make an environmental difference? There is no concrete answer, only an understanding that the ecology of a traditionally tidy lawn or garden is not sustainable, says Kiers. According to the NWF, conventional lawns in the U.S. use 9 billion gallons of water a day and lack native plants and trees that support wildlife. By incorporating these plants into yards, homeowners support biodiversity—even if it is one small step at a time.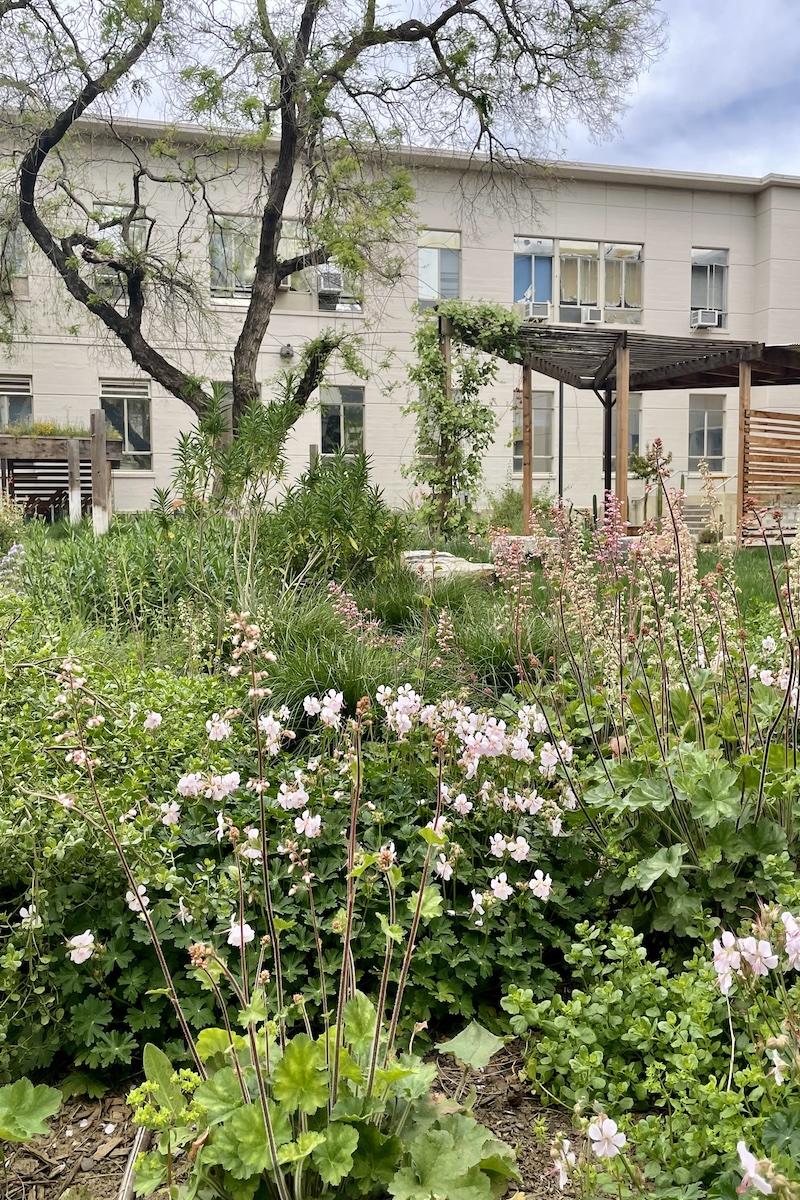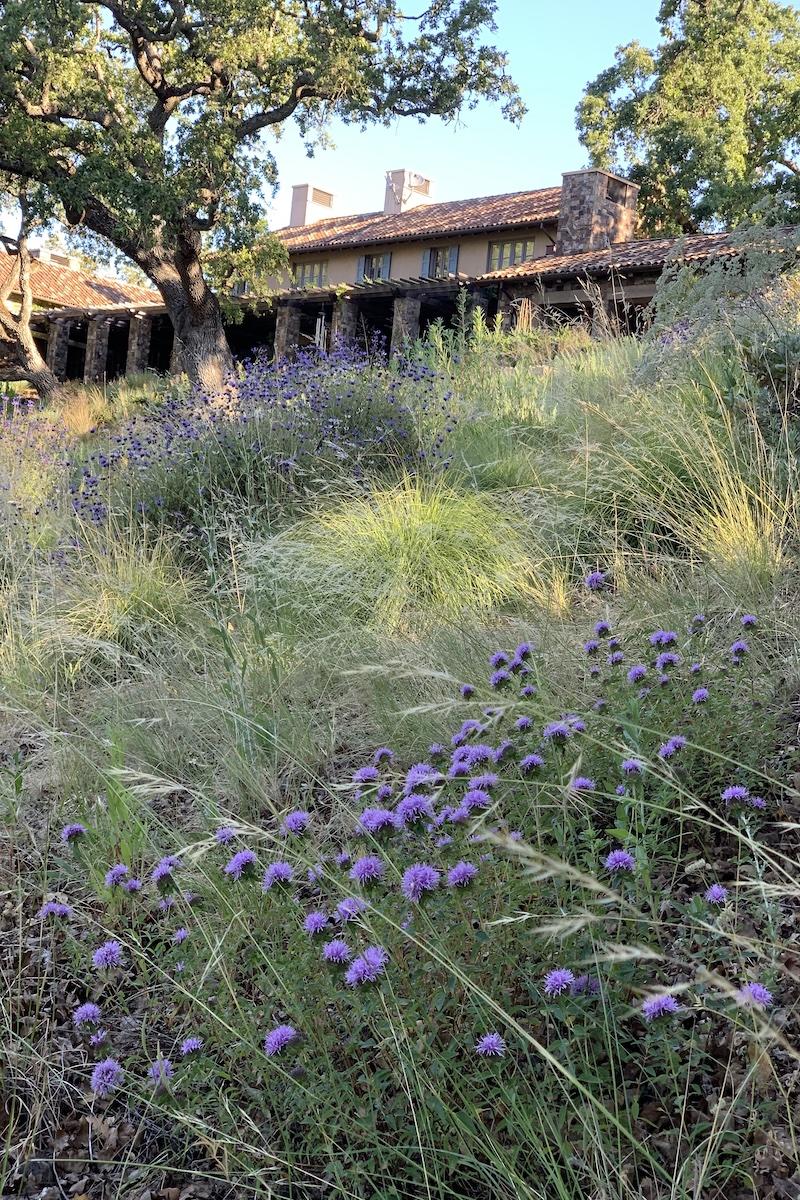 A four-year study conducted by the National Science Foundation found that yards qualifying as certified wildlife habitats had a 50 percent increase in observed wildlife and significant diversity of birds as compared to monoculture yards across the U.S. More than 278,000 wildlife habitats have been created over the past 50 years, according to Phillips—but there is room for a lot more growth. She hopes that designers like Tilly will help "propel the public's understanding" of the importance of native plants and spur more people toward a more natural approach to landscaping.
Similar to the concept of biomimicry—taking design inspiration from natural selection solutions adopted by nature—Kiers has seen "neighbor mimicry" in her own community. "If there's a good-looking front yard that's done well with wildlife habitat components, people do start to copy," says Kiers. "That's how you start spreading these wildlife corridors and habitats."
Homepage image: This 3D rendering of a backyard in Wisconsin is full of native plants and has a new patio, fireplace and pergola. | Courtesy of Tilly