Thanks to viral internet culture, chances are you've already seen (or swooned over) one of Lex Pott's whimsical candles. The Dutch designer's wax creations first made waves in 2020, when he collaborated with Hay on the color-blocked Pillar candle collection, but it wasn't until he debuted his squiggly, fluorescent-hued Twist candles earlier this year that his work went wide. "I only design products that I would like to have in my own life," he tells Business of Home. "That's always the starting point for me."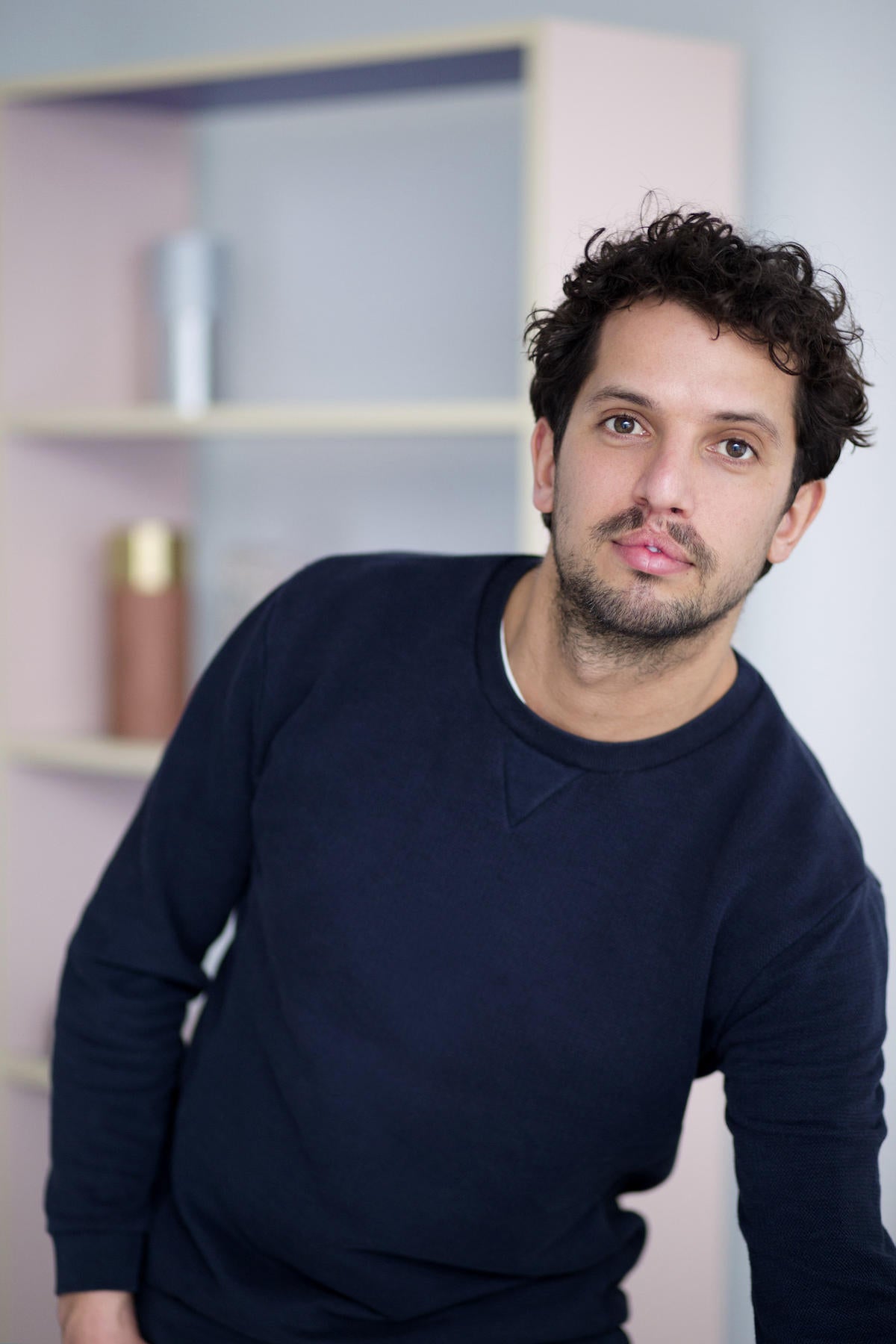 Pott, who is based in Rotterdam, grew up in a family of artists. His father was a painter, and his mother a sculptor who regularly took him to galleries and museums, allowing him to experiment with different mediums and materials at a young age. "I grew up surrounded by creativity," he says. "But I also saw firsthand how hard it is to make a living as an artist."
It wasn't until he began studying applied arts at the Design Academy Eindhoven (which he describes as a blend of industrial design and art) that he found his true creative calling. "When I saw the graduation show, I knew I wanted to design objects," he explains. "This was what I was meant to do."
Inspired, Pott began exploring different furniture and product design techniques and graduated cum laude in 2009. Later that year, he opened a studio in Amsterdam and created his first collection, a line of oxidized metal panels called True Colours. "I try to stay as independent as possible so I can focus on self-initiated projects," he says. "This allows me to be hands-on with every piece—and make the objects that I want to make."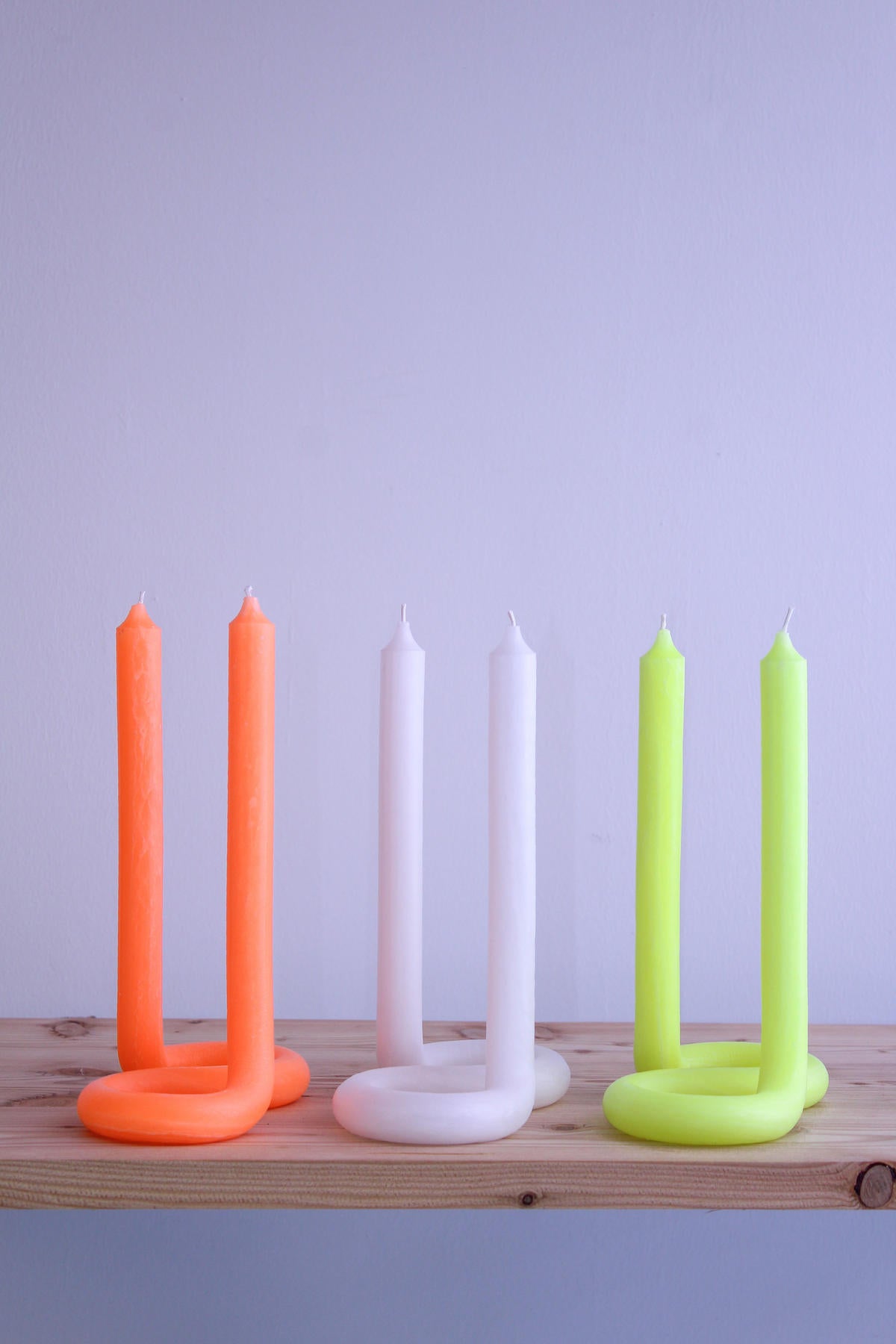 Pott is known for taking a layered approach to his designs, working with simple yet elevated materials like wood, stone and metal, which allow him to create unique home accents characterized by their distinct form and function. Five years ago, after moving into a new studio in Rotterdam, he started experimenting with wax—more specifically, candle designs. For his first line of candles, Pillar, he re-imagined the archetype of the standard pillar candle as a sort of skyscraper, each created with stacked segments of varying widths, heights and colors, including lavender, teal and pale pink. "I always try to use color according to the material and their properties," he explains.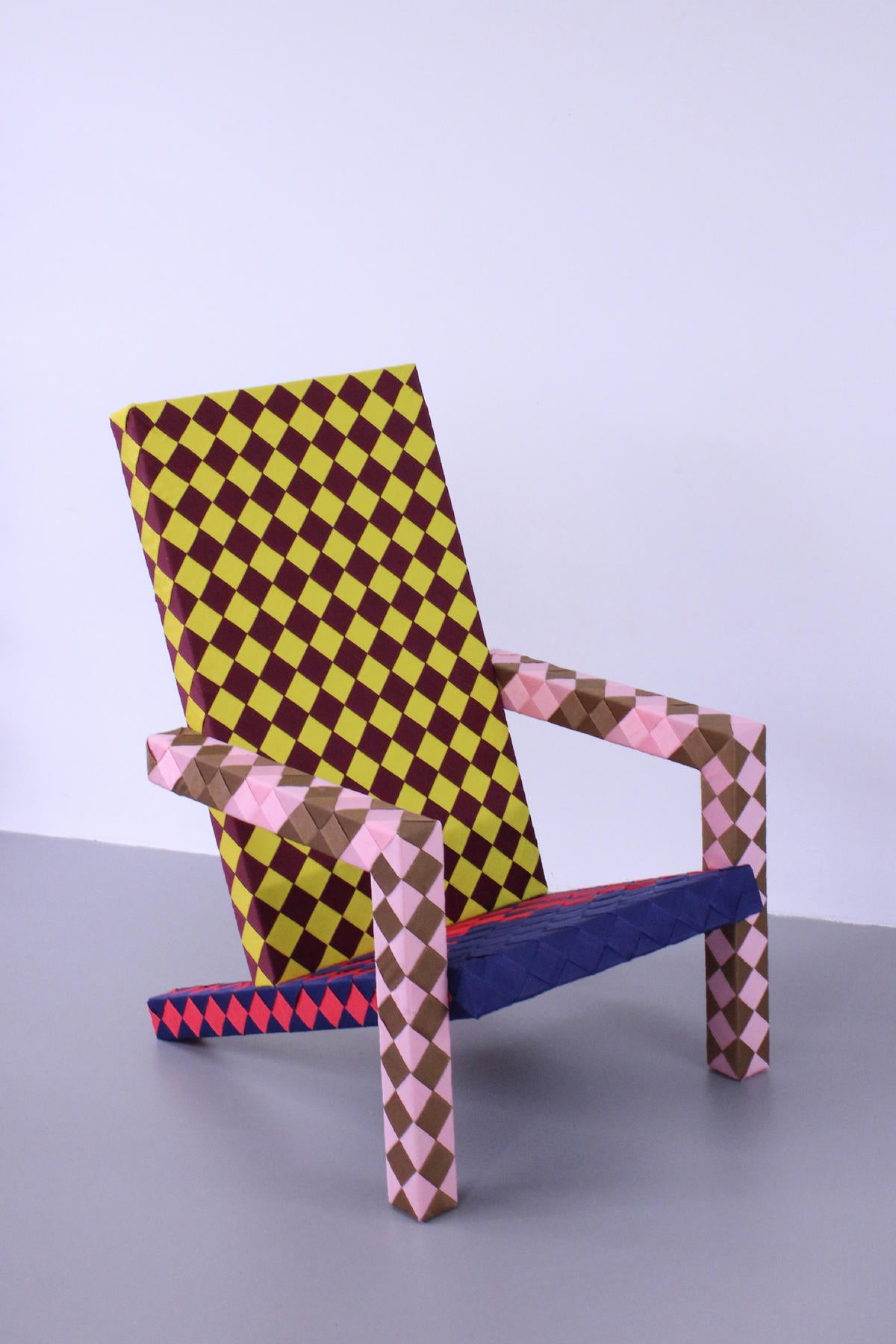 During a heat wave three years ago, when the wax inside his studio softened, Pott saw an opportunity. He spent six months bending and contorting the material into various shapes before ultimately deciding on a playful yet practical squiggle-style configuration he named Twist. The day-glo-hued assortment quickly became the "it" decor item of the pandemic, offering an exuberant (and vessel-free) spin on traditional taper candles. "The ultimate shape for me was something where [one] candle had a stable base and two ends," he says.
While he's most famous for his candles, Pott also designs characterful furniture pieces—think metallic geometric mirrors, bright red origami-inspired side tables, and two-toned checkered daybeds composed of woven straps and wood—that are every bit as eye-catching and functional as his wax creations. "My furniture designs are about living in an urban environment where space is limited," he says. "I envision a space as a white canvas, and the colorful objects that I design are what give life to a space."
For his upcoming furniture collection, Pott collaborated with Dutch sustainable design brand Banne on a sofa, a table and dining chairs made from recycled plastic. "I'm always looking for new ways to improve upon existing design methods," he explains. "My mission is personal: I want to make beautiful objects that are built to last."
To learn more about Lex Pott, visit his website or follow him on Instagram.
Homepage image: Lex Pott's Twist candles on display at Object Rotterdam | Courtesy of Lex Pott