While some environmentally minded designers turn to organic materials and low-impact production methods for sustainable design solutions, Danielle Trofe takes her cue from the ecosystem itself. For the past decade, the New York–based lighting designer has been creating sophisticated fixtures inside her Brooklyn studio by growing—not manufacturing—shades made of all-natural mushrooms.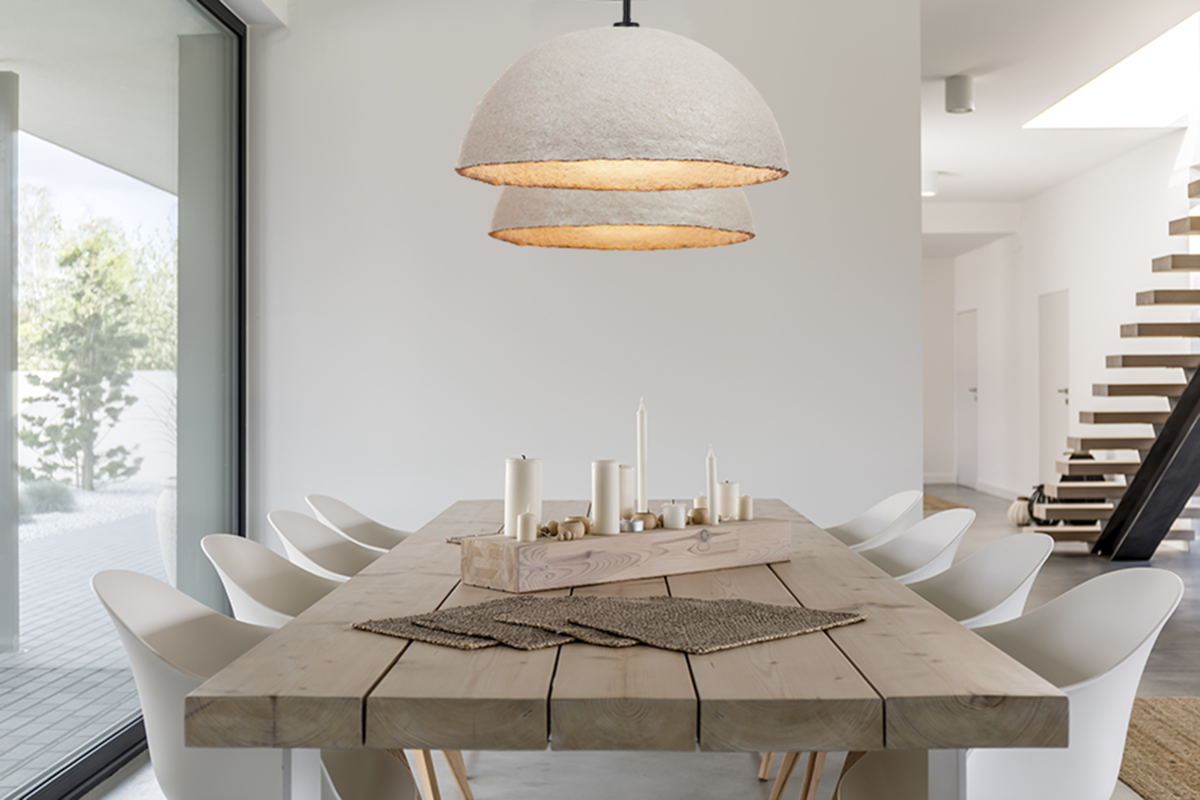 Courtesy of Danielle Trofe
Originally from Austin, Texas, Trofe studied marketing and entrepreneurship at Florida State University before moving to Italy to pursue a master's in interior design at the Florence Design Academy. It was there that she stumbled upon a textile swatch that would change the trajectory of her career: a fabric composed of mycelium, the root system of a mushroom. "I realized I wanted to look at nature for more than just aesthetic inspiration," she tells Business of Home. "I actually wanted to emulate the processes of the ecosystem to create products that would function inside a home just as they would in nature."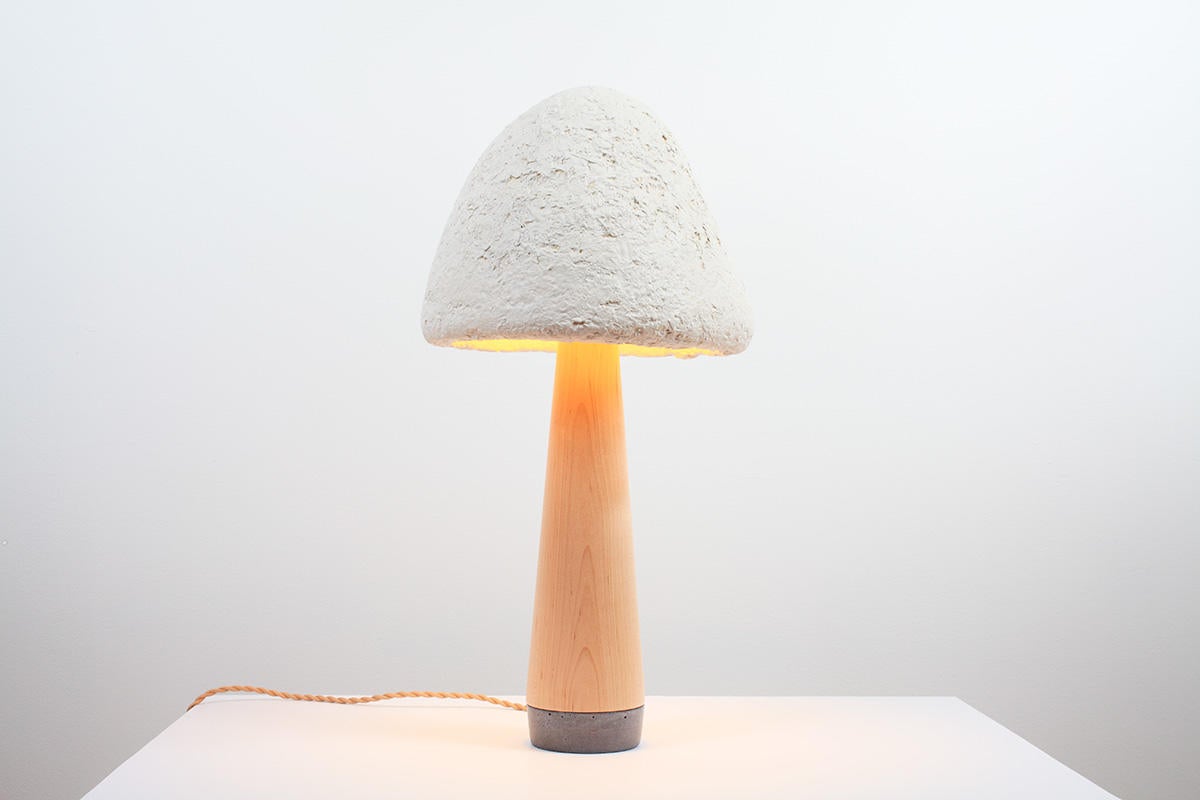 Courtesy of Danielle Trofe
By 2013, Trofe had returned stateside and started her own studio in Brooklyn, where she began designing light fixtures and growing her first line of mycelium-based shades. She says the process is a lot like gardening, which inevitably requires a ton of hands-on work, trial-and-error, and most importantly, plenty of TLC. "A lot of designers shop for the materials they design with, but I'm actually growing an organism that's a living entity," she explains. "You form a symbiotic relationship with the materials, and become more mindful of the production process from start to finish."
In 2014, Trofe launched MushLume, her first series of light fixtures with bio-fabricated shades, including a mushroom-shaped table lamp and a pair of pendants, which she showcased during WantedDesign to rave reviews. "It took a while to formalize the production line," she says. "I had to learn about the electrical component of lighting, which, had I known ahead of time, may have steered me in a different direction—so it's a good thing I was naive."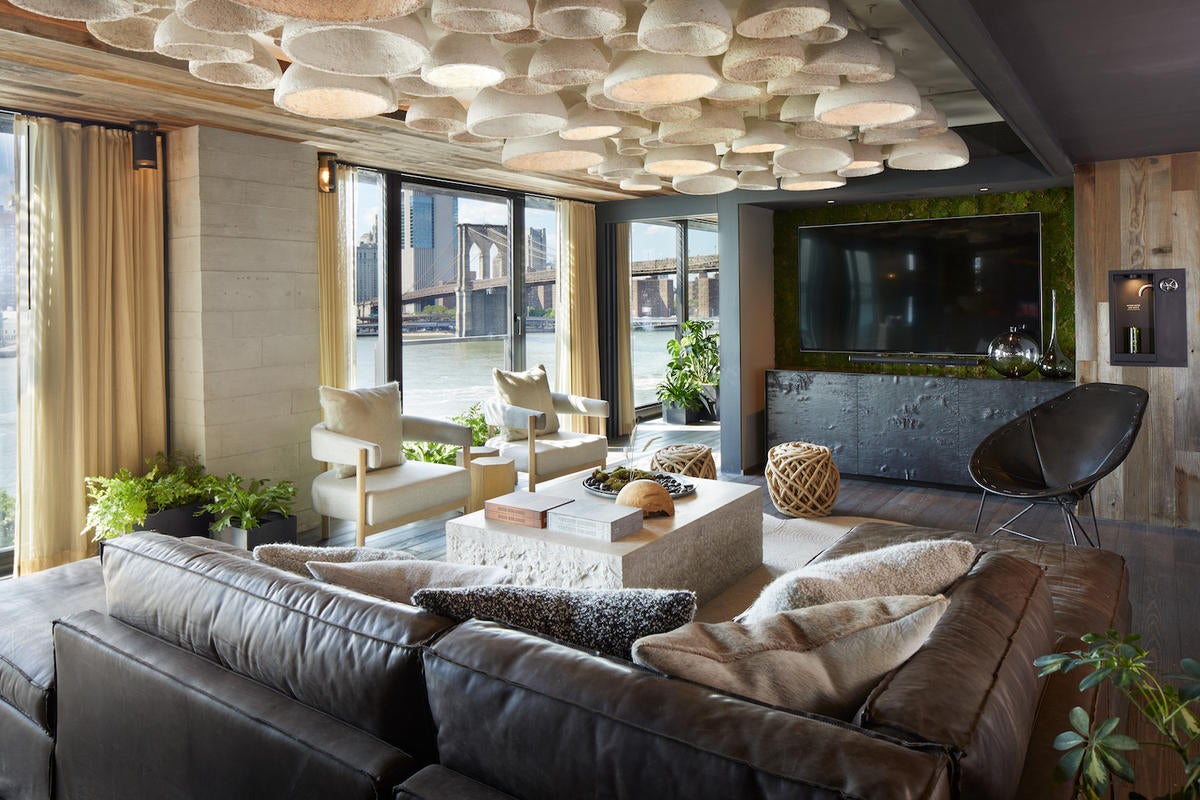 Courtesy of Danielle Trofe
To create the shades, Trofe and her team liquify the mycelium of their hand-grown mushrooms, mix in some sustainably sourced hemp as a food source, and then cast it in custom-shaped molds that take anywhere from five to 10 days to form. "Once the mold is packed, you just let it sit and grow," she explains. "The production process requires very little electricity and water."
To preserve the shades and halt the growth and sporing process, Trofe bakes them once they reach their desired shape. And because they require certain microorganisms and moisture conditions to biodegrade as they would in the wild, she says they won't deteriorate inside your home. "The beauty of these shades is that they only live as long as you want them to," she says. "They're stable until you tear them into smaller pieces, which you can then compost in your own backyard to add nutrients to the soil rather than pollutants."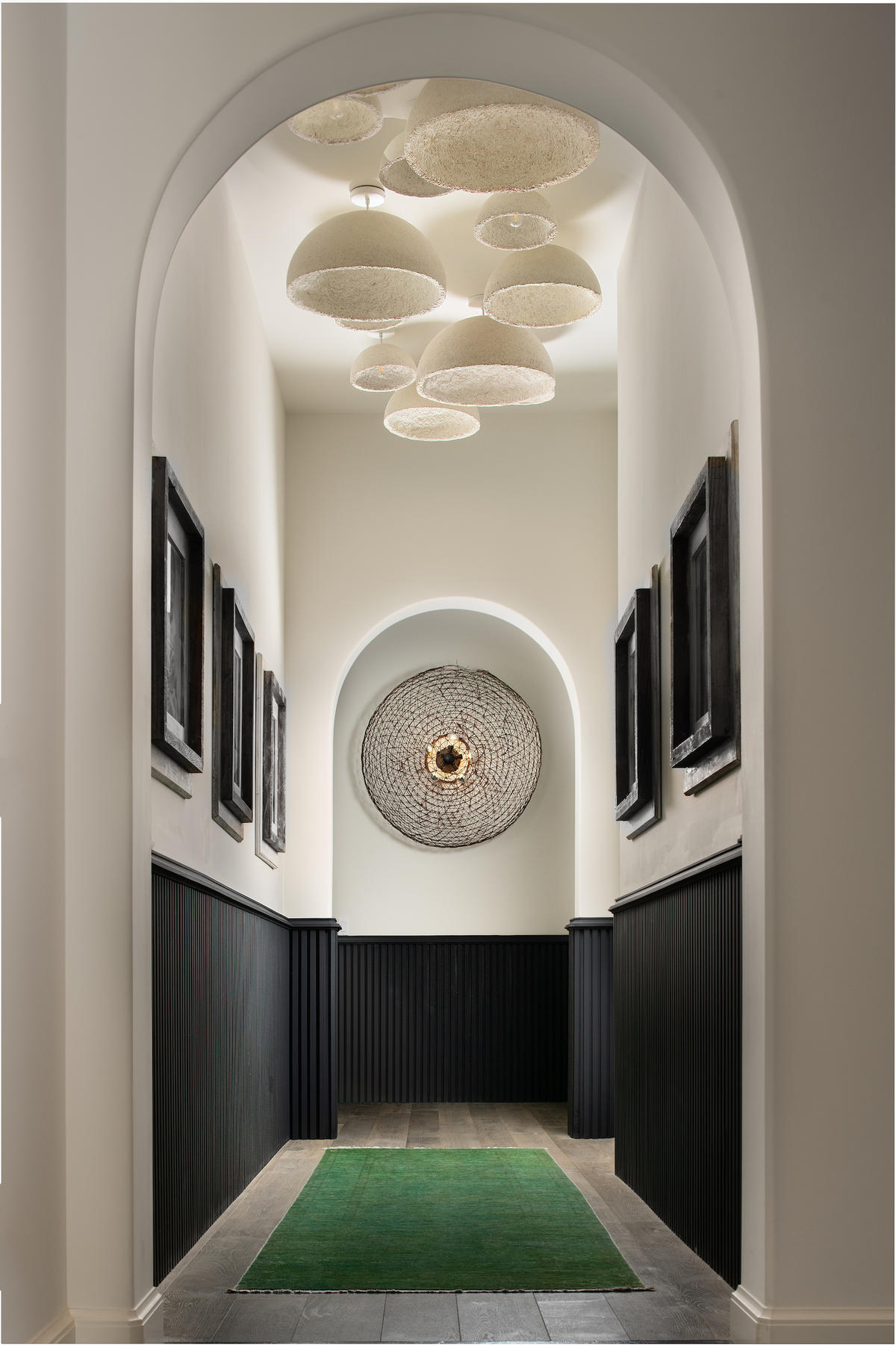 Courtesy of Danielle Trofe
Today, Trofe offers an assortment of 15 bio-fabricated light fixtures, ranging from pendants and sconces to table lamps and chandeliers. She also collaborates with architects and interior designers on bespoke lighting designs for residential and commercial projects, including the Blue Park Kitchen restaurant in downtown Manhattan and 1 Hotel Brooklyn Bridge. "Sustainability is not a buzzword," she says. "There's so much awareness in the design world now about the importance of sustainable products that designers are much more informed when approaching their projects."
Trofe, who received a master's degree in biomimicry at Arizona State University in 2017, also teaches classes on biodesign at Pratt Institute and Parsons School of Design. "I realized I had to educate the public to be able to sell the product," she says. "My goal has always been to translate the beauty of nature into human objects in a way that doesn't negatively impact the planet."
To learn more about Danielle Trofe and MushLume lighting, visit her website or follow her on Instagram.
Homepage image: Designer Danielle Trofe with the large MushLume Hemi pendant in white | Courtesy of Danielle Trofe