New Orleans, 2009. It's the height of the recession, and the city is still reeling from the devastation of Hurricane Katrina. Alex Geriner had landed his first job out of college, and had just moved into a 19th-century historic apartment. Unsatisfied by the dorm furniture that was to fill the space, he fashioned a headboard out of a salvaged door frame and some antique tin ceiling panels. One friend after another began asking for versions of their own, and before long, beds from Doorman Designs were available on Etsy—Geriner was in business.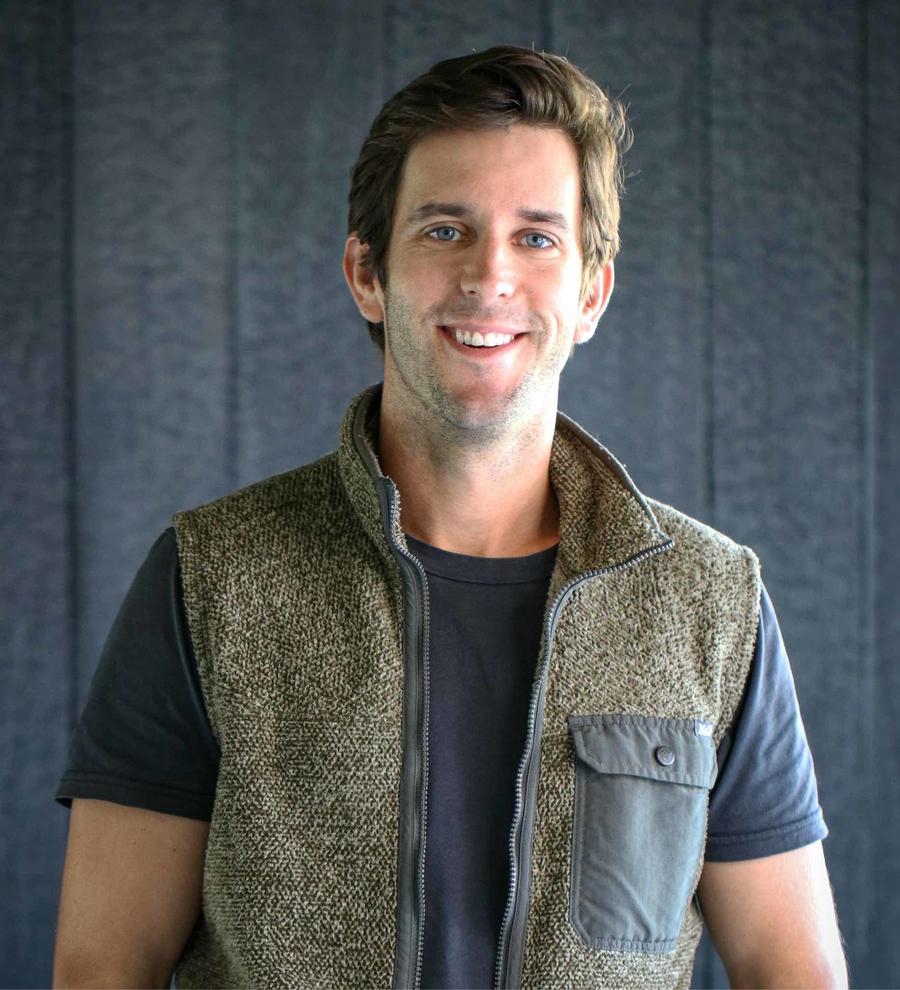 Soon, customers began asking for other pieces to go along with their bed frames, and while Geriner lacked a formal design background, he wasn't going to say no to anything. So, he figured it out—scrappily, at first. He laughs at the memory of first shipment: "It was a bed that I did for a customer in California. I was at the local FedEx store, rolling around the floor with ropes and tape trying to package this thing. By the end of it, it looked like a dead body—a crude, wrapped package. But it made it."
With the word spreading of Geriner's backyard furniture operation, business was booming, and in 2011, he made the decision to leave the stability of his 9-to-5 and turned his full attention to furniture design. With a few years of fabrication under his belt, he had refined his Southern-made-modern style. "I knew what my vision was—I wanted to be a higher-end line of furniture that would appeal to designers and developers," says Geriner.
It took eight years to get there. In 2017, as a project with the Henry Howard Hotel in New Orleans was wrapping up, one of Doorman's signature bed frames, the Josephine, was gaining long-awaited traction in the interior designer community. The steel bed was sturdy, but had the elegant French forms and brass flourishes that have come to evoke the brand as it has moved away from its early salvage-chic days. From there, Geriner took action. He reached out to designers across the country, asking about their projects and (most importantly) what they couldn't find in the market. He noticed a pattern: Designers weren't looking for flashy showstoppers, but well-edited pieces with a touch of personality. He tailored his collection accordingly. Doorman's ability to easily customize also came in handy, as did a hands-on production process—Geriner himself often answers the phone.
After a year of "learning to speak designer" and developing tailored marketing and a trade program, Geriner's efforts paid off. Doorman's designer clientele grew from 15 percent in 2018 to 70 percent in 2019.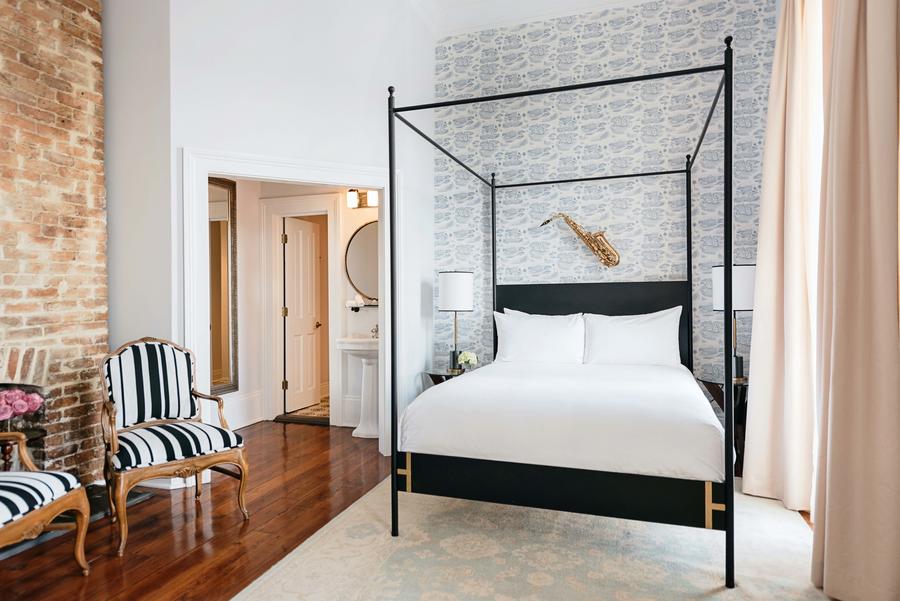 With an expanded client base and a 50 percent boost in sales from 2018 to 2019, Doorman had outgrown the midsize warehouse it had occupied since 2015. So the brand purchased a 6,300-square-foot space from the state in a government auction and spent the summer of 2019 renovating it, before finally moving in October. The new workshop has allowed Geriner to streamline operations and add an in-person dimension to his sales strategy: "We want to remain an online company, but I wanted to have a more formal and polished space that could act as a showroom." The brand encourages clients to visit by appointment and meet the craftsman behind each piece—behind these doors are environmentally conscious pieces that are ethically sourced, all made on-site in New Orleans.
Geriner's digital approach has shown him firsthand how quickly the business has changed over the course of Doorman's business. He recalls that when he first began in the business, clients were apprehensive about buying a large piece of furniture over the internet. Over the course of a few years, though, most of his sales are coming from people shopping on their phones.
"A lot of our customers come through Google and Pinterest more than social media. If you're just scrolling through Instagram and you see a dining room table, it might be a nice photo, but that doesn't mean you're going to buy one. If you're on a search engine, you're looking for a specific piece. So we've put more money into Google and Pinterest than we have in social media," Geriner tells BOH. Doorman's social media traction comes from customers and designers posting about their own orders—Doorman doesn't spend on Instagram or Facebook ads, explaining, "It's not that Instagram and Facebook aren't effective, I'm just not 100 percent sure how well they work."
When asked about the future, Geriner spoke with conviction: "We want to appeal to a more discerning, creative buyer." Doorman will keep a close eye on the shifting retail landscape, with tentative plans to dedicate a portion of his current workshop into a loft-inspired showroom. Until then, however, expect Doorman's spring 2020 collection to gradually roll out in the coming weeks. No matter what, with the move to its new production workshop, this sustainably-minded NOLA company is ready for anything: "As things change with high-end retail, [the warehouse space] is positioned and tuned to change."
Homepage image: The Doorman team | Courtesy of Doorman