Launched last week, DECASO's new Authenticity Policy formally bans reproductions of notable designs, both to help "combat fakes and inauthentic pieces" as well as to facilitate "trust and transparency" on the site. The policy, says the marketplace, is the first of its kind among competitor sites. DECASO will largely rely on dealers to monitor their own work, but will also work with a group of advisers to validate and vet items.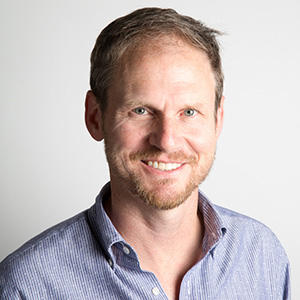 "The design community is spending more time every year sourcing and selling online. Not surprisingly, the uneven use of language and standards to describe authenticity and provenance has become a hot topic of debate. DECASO was created to be the design community's most trusted resource, so we felt it was important to address the issue with the strongest, clearest policy we know of in the industry. We've spent a great deal of time in the past few months refining this policy with input from both designers and dealers to try to meet the needs of both," DECASO CEO and co-founder Gregg Brockway tells EAL.
"While it's true that our new policy does require sellers to remove reproductions from the site, it's equally important that the policy removes ambiguity around terms like 'original,' 'authentic,' 'attributed to,' 'in the style of,' etcetera, by explaining for sellers and buyers what these terms mean on DECASO. In fact, we're asking that dealers not use 'in the style of' at all in conjunction with the name of a maker. In other words, no more 'in the style of Karl Springer.' Our real goal in taking a leadership position on this issue is to build trust among all members of our community by enforcing consistency among sellers and transparency for buyers."
Authentic and original items with sufficient documentation, as well as pieces that are "attributed to," with dealer verification, are welcome on the site, as are "original bespoke, contemporary and artisan works," according to the new policy.
Are there any examples that illustrate the negative impact of reproductions? "We're not trying to say that reproductions always have a negative impact, just that they are not appropriate for a platform like DECASO, whose goal is to be a trustworthy source for the best original and unique objects," Brockway says.
"Even the most sophisticated buyers can get confused when an original for $20,000 is shown next to a $2,000 reproduction. When that happens, buyers of all income levels can be tempted to "trade down." Another issue we've encountered with reproductions is that licensing and authorization can be hard to verify, and so again, we've decided it is in the best interests of buyers and sellers to clarify what DECASO is and is not. Even online, it's hard to be all things to all people."
Kendra Frisbie, president of DECASO, says the policy is also in part due to growth within the industry. "As the industry grows, concern for quality standards and authenticity becomes more and more pertinent, and we look forward to working with our trusted dealers to ensure exceptional curation and an unparalleled experience inclusive of trust and transparency within the community."
Dealer and designer reactions, Brockway says, have been "overwhelmingly positive so far," noting that the policy represents a "step forward" in the discussion on authenticity and attribution.
To that end, dealer Gabriela Rosales of Formative Modern Los Angeles, shares, "Provenance and authenticity equates to the spirit of a piece; it is identical to a history greater than just a style or look. This matters to serious collectors and dealers. DECASO understands this and is taking unprecedented steps to ensure full transparency in the marketplace." And dealer David Carter of Pegboard Modern Chicago tells EAL, "This newly announced Authenticity Policy is one more step toward assuring the cohesion of the product offerings on the site."