Until recently, the idea of putting a guest home on your single family lot was something that was reserved for sprawling, often suburban, properties. But a number of factors—inflation, a housing shortage, the boom in short-term rentals, remote work and multigenerational living—has caused homeowners with even the tiniest bit of extra land to look for ways to get the most out of their property. Enter the accessory dwelling unit, or ADU.
While ADUs are not a new concept (a carriage house, for example, is technically an ADU), what is new is both their relative affordability as well as the trend toward elevated design in the category. That you can get supplemental square footage that is both cheaper than a traditional addition and just as good-looking has become an increasingly compelling proposition for homeowners.
For Zach Klein, the CEO of Dwell, the lack of housing in major cities spurred him to introduce Dwell House, a prefabricated ADU that the publication unveiled earlier this month. "While I think Dwell has always done great work, it's still guilty, just like all shelter publications, of promoting a car-dependent single-family home as the ideal American home," he says. "The reality is that that ideal is no longer affordable to most people in my generation. I'm 40, and I see a lot of my peers who can't afford to live where they want to live."
Starting at $389,000, the 540-square-foot, one-bedroom Dwell House fits in most backyards. The structure boasts a full kitchen and bathroom, and aims to be slightly less expensive than building the equivalent space onto a house from scratch. Nationally, the average cost of building an ADU is between $100,000 and $300,000, putting the Dwell House slightly over that. For comparison, according to the National Association of Realtors (NAR), the median home price reached a record high of $413,800 in June before falling to $389,500 in August.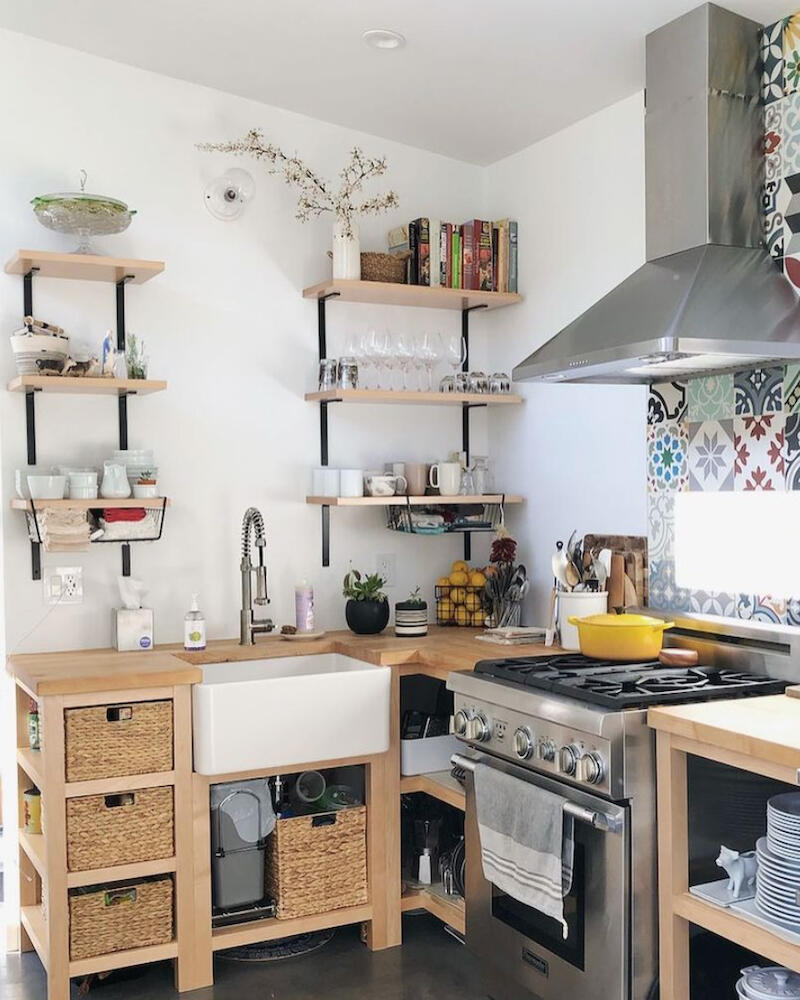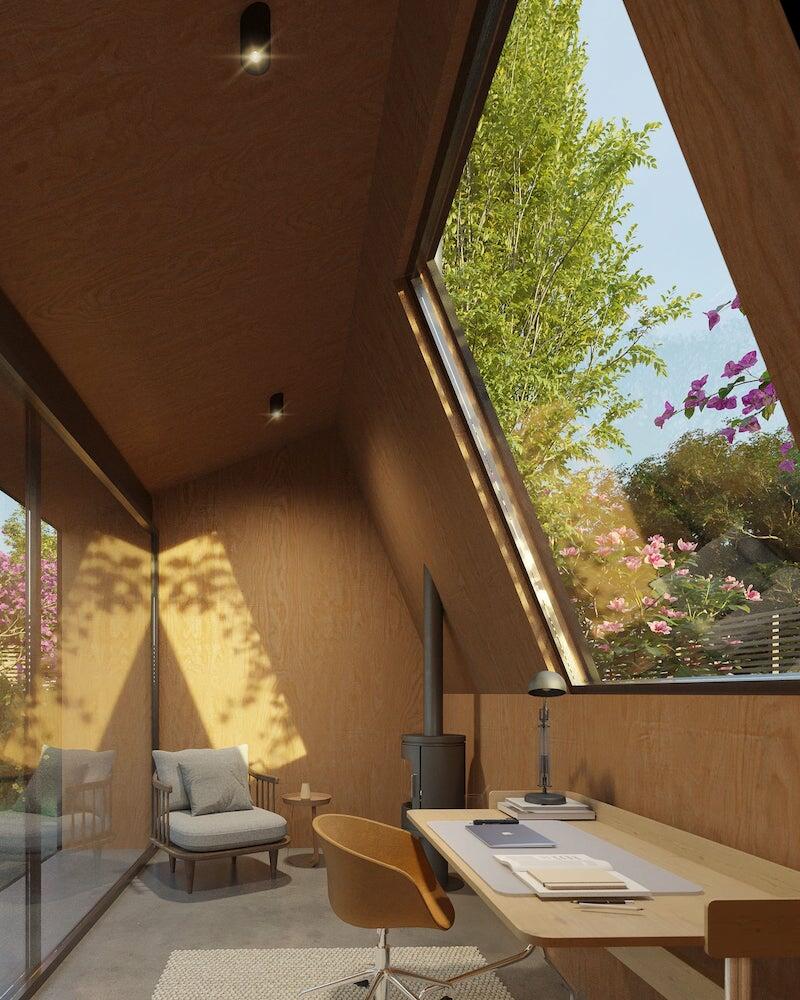 In the month that the Dwell House has been on the market, Klein says that the company has already installed two, both in California. And if it was looking for a proof of concept from its client base, it found just that in its first unit—sold to a general contractor who did the math and decided he'd be better off going prefab. "He wanted to expand his house and [decided] this was more cost effective than building the same amount of square footage," says Klein.
It's no surprise that Dwell House is selling in California. While America on the whole is 3.8 million homes short of meeting housing needs, California is at the epicenter of the crisis. A recent report found that five of the top 20 metro areas suffering the most severe lack of housing are in California. The shortage is at such a pitch there that the state legislature enacted a pair of laws in 2021, Senate Bill Nos. 9 and 10, specifically written to make it easier for homeowners to build ADUs by relaxing zoning ordinances and stipulations.
Where there once might have been some resistance to ADUs, state and local governments are discovering the benefits of allowing homeowners to essentially address the housing crisis themselves. "Communities are definitely realizing that ADUs are a simpler way to add density to urban areas without having to build all these multifamily buildings," says Jeremy Nova, the founder of Louisville, Colorado–based prefab ADU company Studio Shed, which helps customers navigate local laws before delivery of its standard units that range from 252 to 1,000 square feet, or "studio" units that start at 96 square feet. "Nationally, we're seeing a trend toward liberalization of zoning laws to allow this," he says. "It's a way to increase the housing stock without quite as much neighborhood impact as some other solutions."
Designed by Danish studio Norm Architects and available exclusively from Abodu, Dwell House boasts a mix of Scandinavian and Californian styles, with blond wood floors, warm white walls and plenty of windows. It's a sleek, well-designed space that's a far cry from a hastily converted backyard shed. "In the past, I think that these units have often had the connotation of being done on the cheap," says Klein. "I wanted to create a product that anyone, regardless of what their primary home looked like, wouldn't bat an eye at installing because the quality was consistent with their baseline taste."
Mike Romanowicz was motivated by a similar goal when he founded Den, a marketplace of building plans starting at $199 that specialize in Japandi-looking tiny homes and ADUs, and a provider of services to assist homeowners in finding local builders and materials. Romanowicz says there are currently active Den builds in almost every state—a reach that reflects the interest in well-designed ADUs across a variety of landscapes and lifestyles. "We're the equivalent of buying a Hugo Boss suit off the rack instead of getting one custom made," he says. "If I could afford it, I would hire an architect and have a custom home built just for me. But I think most people can't afford the incredibly steep entry point for hiring an architect for this scale of a project. That said, those people are still aesthetically minded. People want to live well."
The remote-work boom is another force reshaping the conversation around ADUs. Romanowicz says that many of Den's customers are creatives looking for space to work on their existing property. "There's a broad appeal of a flexible space that you could use for habitation, but also that you could use to step away from your primary living space and get some work done," he says. Consequently, Den offers a category of backyard ADUs with names like The Study, The Office and The Studio, which offer small built-in desks in addition to a wood-burning fireplace and covered deck.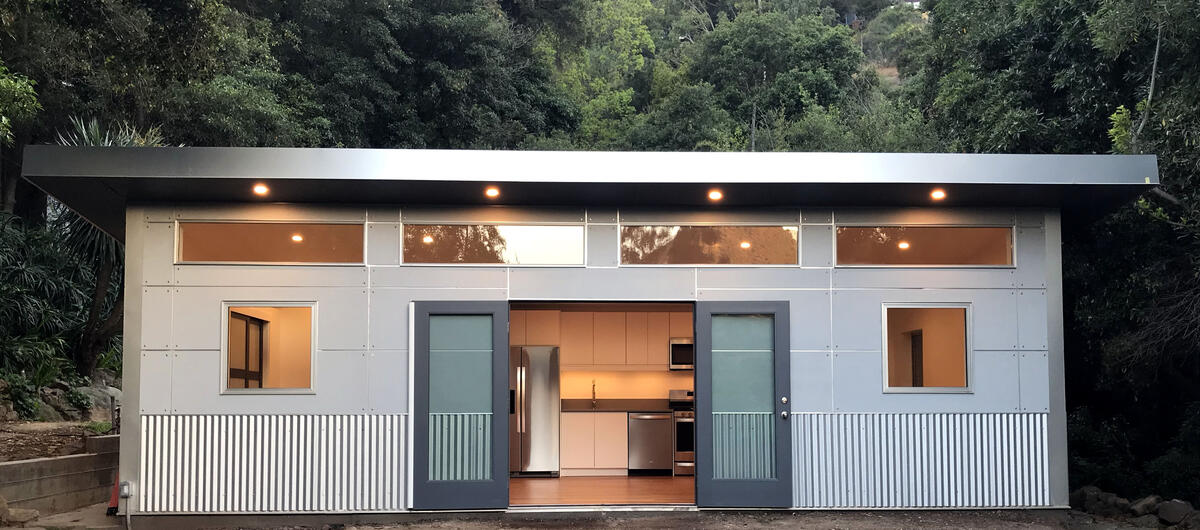 While there are an array of prefabricated ADU companies out there, architects are seeing an influx in requests for custom-built units as well. Cade Hayes, a principal at Tucson, Arizona–based architecture firm Dust, says that he currently has three ADUs in the works for clients across the Southwest. Hayes attributes the appeal to the flexibility of an ADU, particularly a thoughtfully designed one. "In conversations with each of these clients, it always comes back to renting," says Hayes. "Maybe the long-term goal is having parents move in or something like that, but in the meantime, it's a source of passive income. We've even had clients that talk about the possibility of renting out their main house while they live in the backyard unit."
Especially for those living in high-cost markets like the Bay Area or Los Angeles, adding an ADU that can be used as a short- or long-term rental is a way for a homeowner to meet rising costs as well as invest in their property. NAR estimates that an ADU can increase a home's worth by 35 percent. "They really do add such tremendous value to a property," says Nova. "I think we're going to see more options and see more homeowners gravitating toward this and realizing that it's a gentler means to add more space to your life."


Klein is hopeful that the ADU sector will see a boom akin to the jolt experienced in the electric vehicle industry when Tesla came on the scene. "Electric vehicles have been around for decades, but automakers viewed them as niche, down-market products," he says. "Then Tesla came in and something flipped in the marketplace—the perception of electric vehicles went from dorky to cool overnight. In the ADU space, so much of what's been out there in the past has either looked like a toolshed on one end or a spaceship on the other. We wanted to create something that felt like a home."
Homepage image: The exterior of Dwell House, an ADU designed by the shelter magazine | Courtesy of Dwell