Product Preview is a weekly series spotlighting the latest and greatest debuts in the marketplace. Check back every Friday for what's new and notable.
It's been a whirlwind week and a half for design aficionados, including yours truly. From hand-painted cloud pendants to chairs made from recycled sneakers, here are 15 of the most memorable launches this market editor saw throughout the city.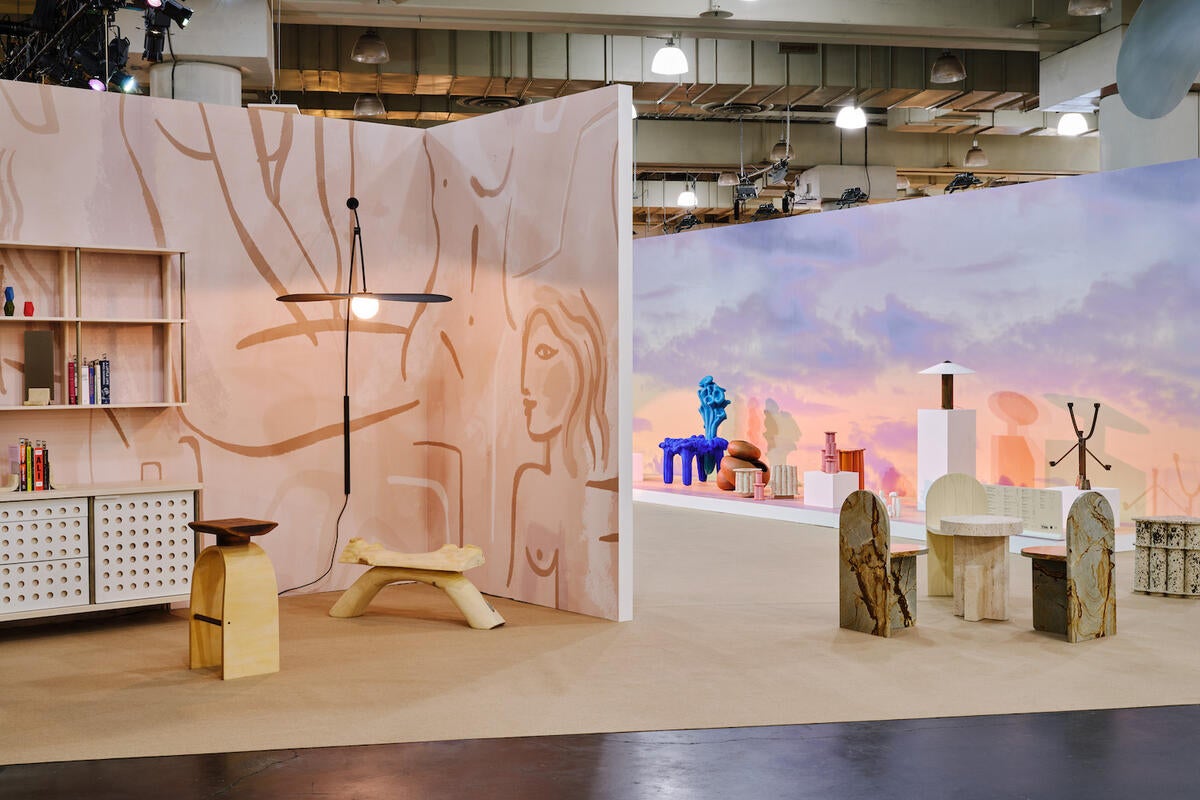 "The Crossroads" exhibit at WantedDesign was teeming with avant-garde eye candy. Curated by David Rockwell, Rockwell Group and Wallpaper editor Pei-Ru Keh, the sweeping 2,000-square-foot installation showcased an array of fashion-forward furnishings by buzzy makers including BZippy, Alexis Tingey, Coil + Drift, Grain, Liam Lee, Nifemi Ogunro and Sophie Lou Jacobsen. The captivating space boasted a cotton-candy-hued cloud wall design by Drop it Modern, a vignette dressed in floral papers by Superflower Studio and geometric mirrors by Bower Studios, among other dreamy details.
Artemest unveiled West Chelsea by Dimorestudio at its New York gallery. Drawing from Billy Wilder's 1960 film The Apartment, the series offers 11 highly collectible, one-of-a-kind furnishings by the avant-garde Milanese design firm, such as a floor-to-ceiling lacquered lamp with gold-plated arms and lace-strewn lampshades, and a laminated wood sideboard with polished steel and cast bronze doors.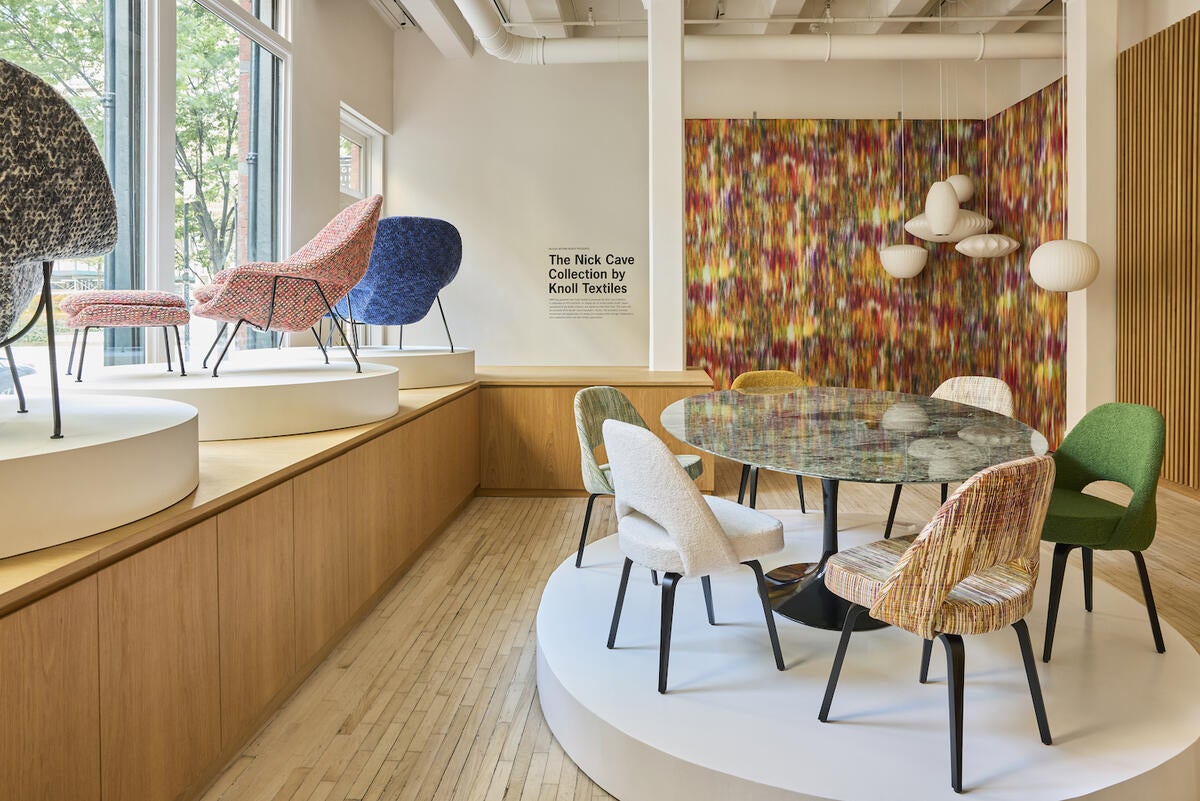 Courtesy of Design Within Reach
Inside its SoHo showroom, Design Within Reach presented a limited-edition line of Knoll furniture upholstered in Nick Cave's characterful creations for Knoll Textiles. Available through Wright auction house with proceeds going to the Facility Foundation, the series features 12 collectible pieces swathed in the artist's kaleidoscopic designs, including a Womb chair and ottoman covered in a trippy space-dyed pattern and a set of six executive chairs clad in various fabrics from the collection.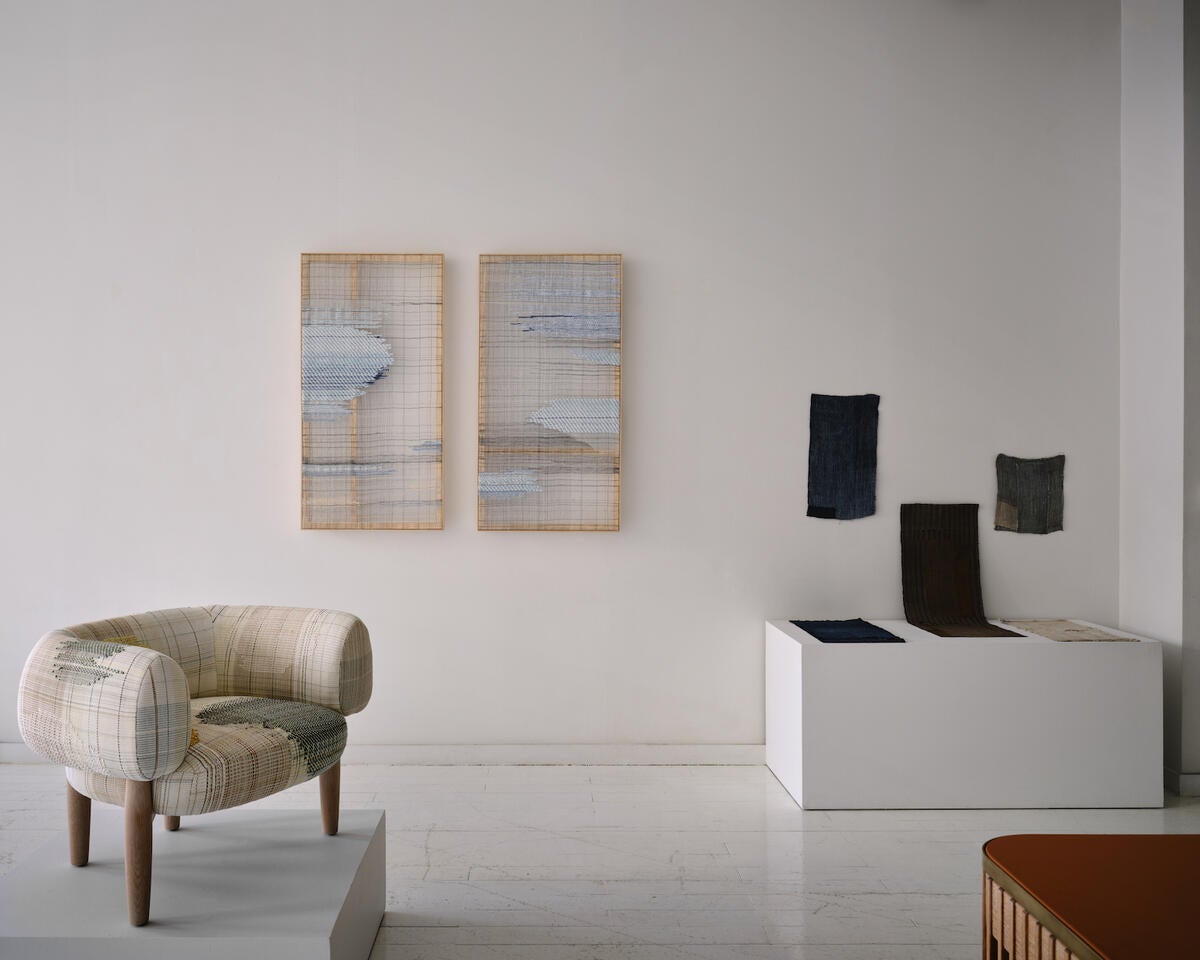 Colony's "Knock Off Show" was a lesson in reinvention. The New York gallery asked nine independent designers to re-imagine a piece that has inspired them, a challenge that yielded objects ranging from a tubular Terje Ekstrøm–esque chair fashioned from sewer pipe by Erickson Aesthetics to a Pierre Chareau– and Jean Lurçat–style lounge chair by Studio Paolo Ferrari created in collaboration with textile artist Hiroko Takeda.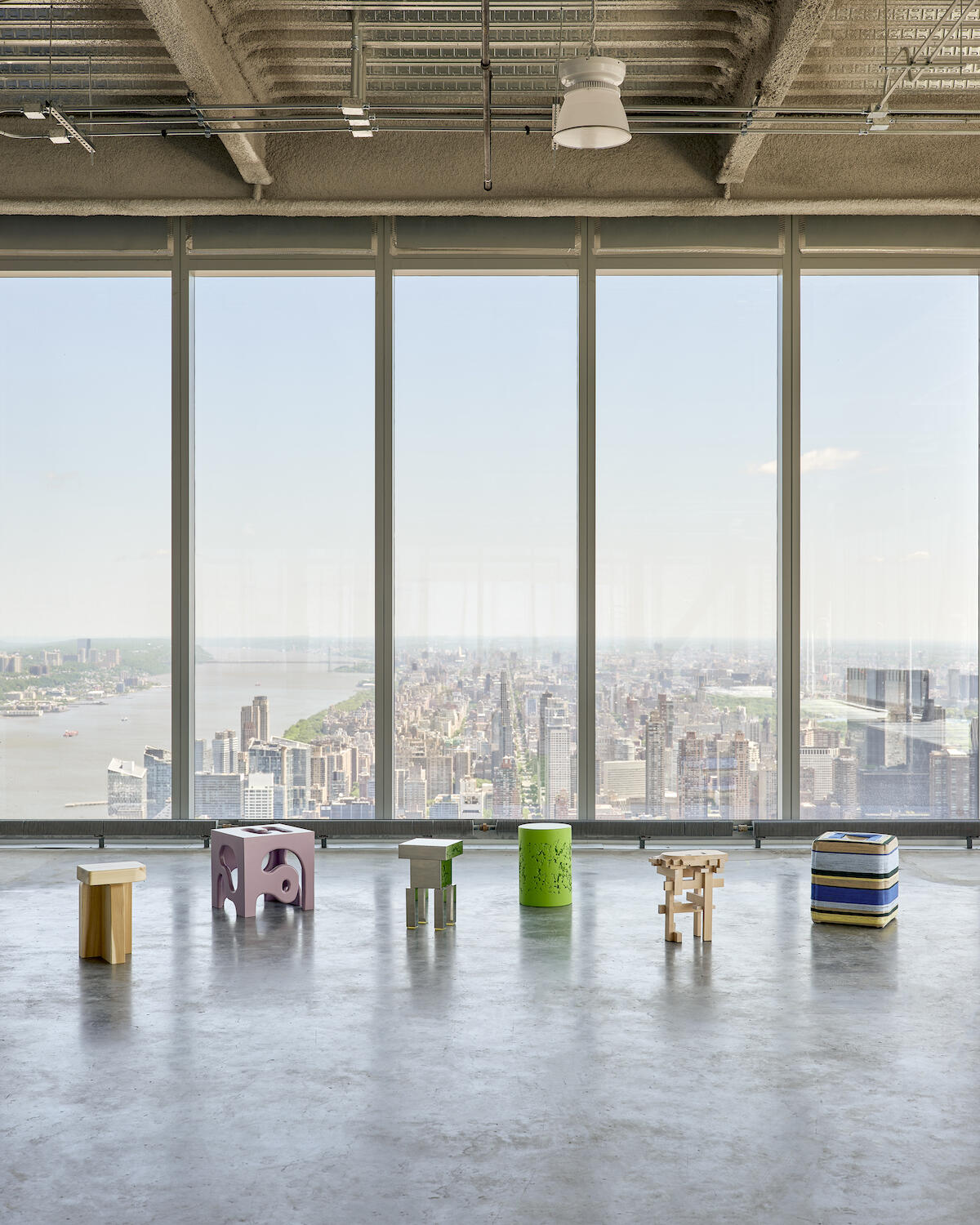 Hem premiered Props in an exhibit curated by Modern Design Review. Launching on June 7, the latest limited-edition line from the Swedish brand's collectibles Hem X platform features six innovative stool designs—each created by a different up-and-coming designer—including a chunky mirrored beauty that Seongil Choi modeled after a pixel, and a neon green stunner made from a mix of cork and plaster by Odd Matter.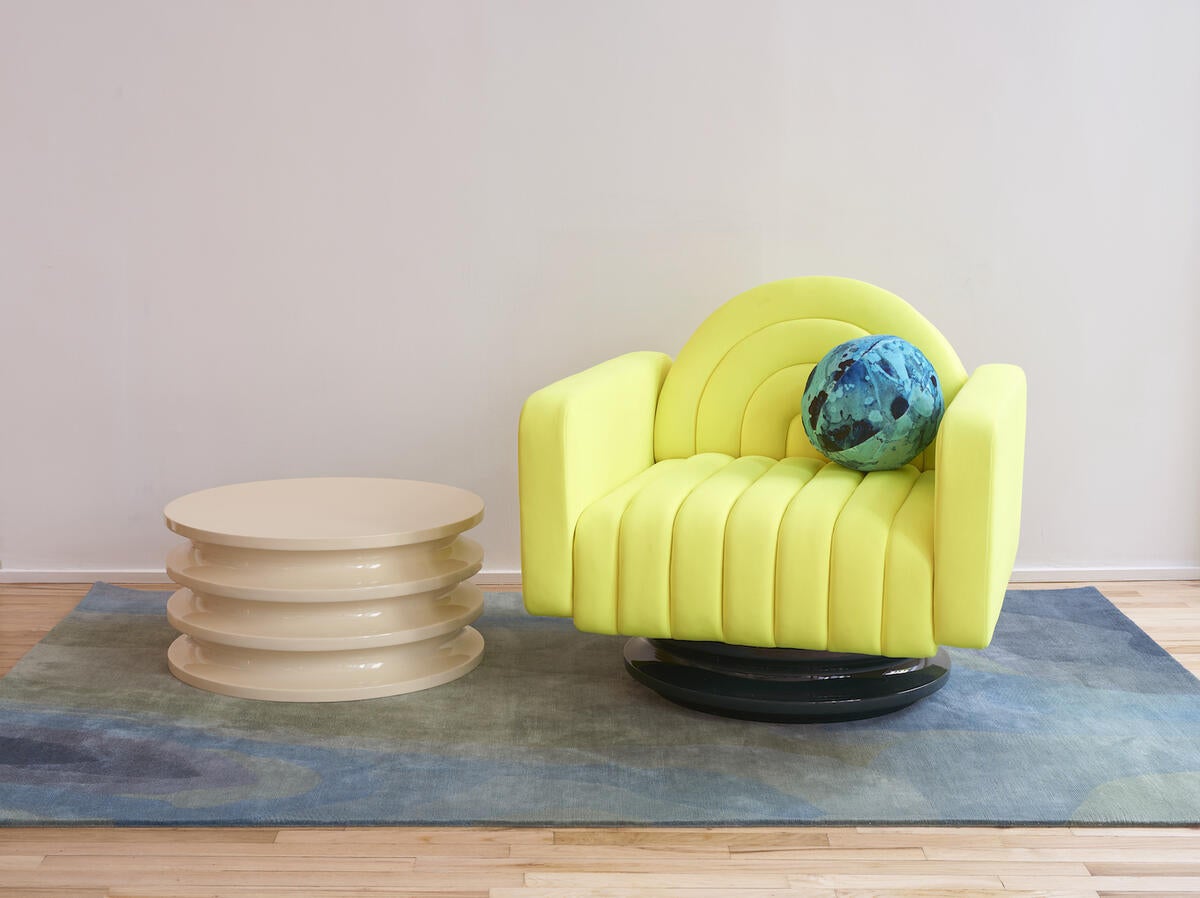 Laun teamed up with architect Chet Callahan on the outdoor-ready Mondos collection. A love song to the legendary beach in Ventura, California, the six-piece series—showcased at Salon Design—includes a sofa, love seat, side chair, chaise and tables punctuated by wavelike silhouettes and bold hues such as ocean blue and neon green.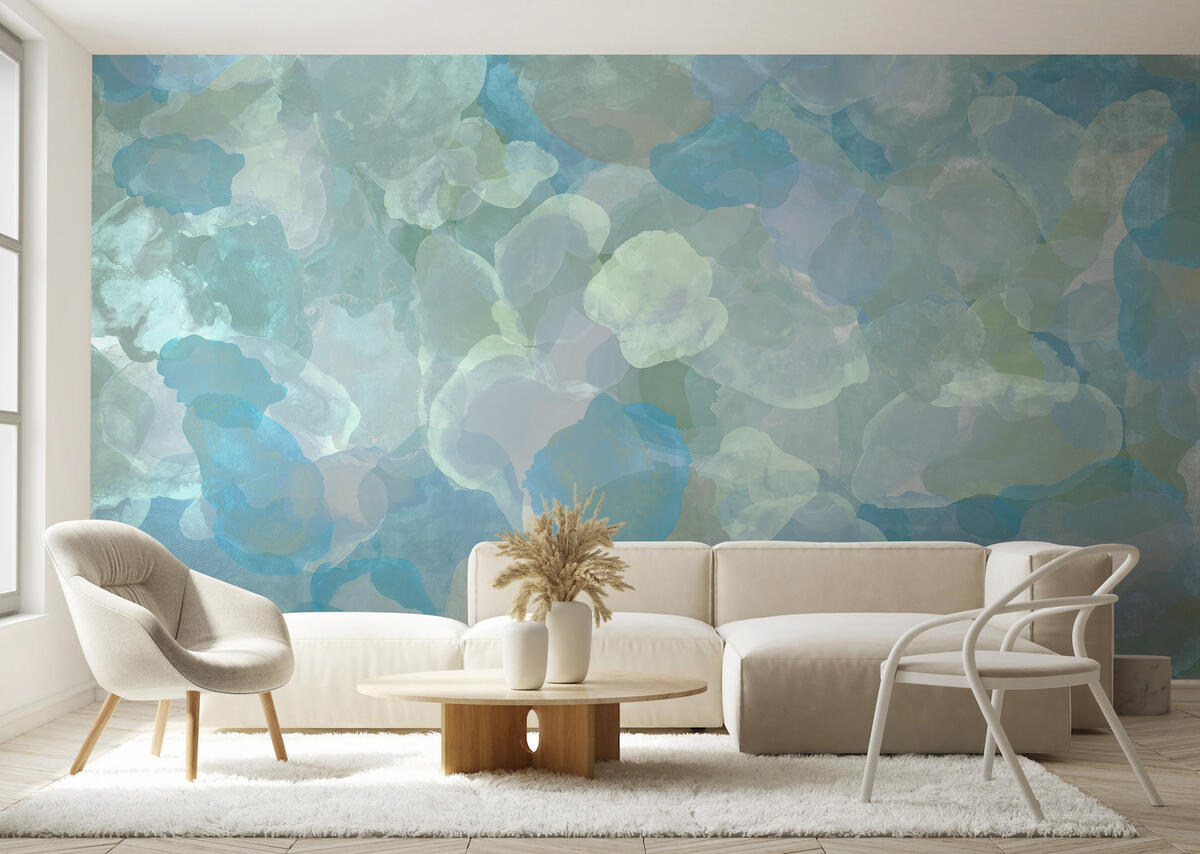 Courtesy of Calico Wallpaper
Calico Wallpaper debuted Verdure, a new collaboration with Jason Miller of Roll & Hill. Available in eight ombre-esque colorways, the immersive wall design is adorned in abstract botanical shapes and hand-painted elements for a textural finish.
Brooklyn-based brand Particle's capsule collection is every bit as eco-friendly as it is easy on the eyes. The series spans seven stone-style homewares composed of recycled sneakers and footwear, including a terrazzo-esque armchair with multicolored speckle and a marblelike stool that moonlights as a side table.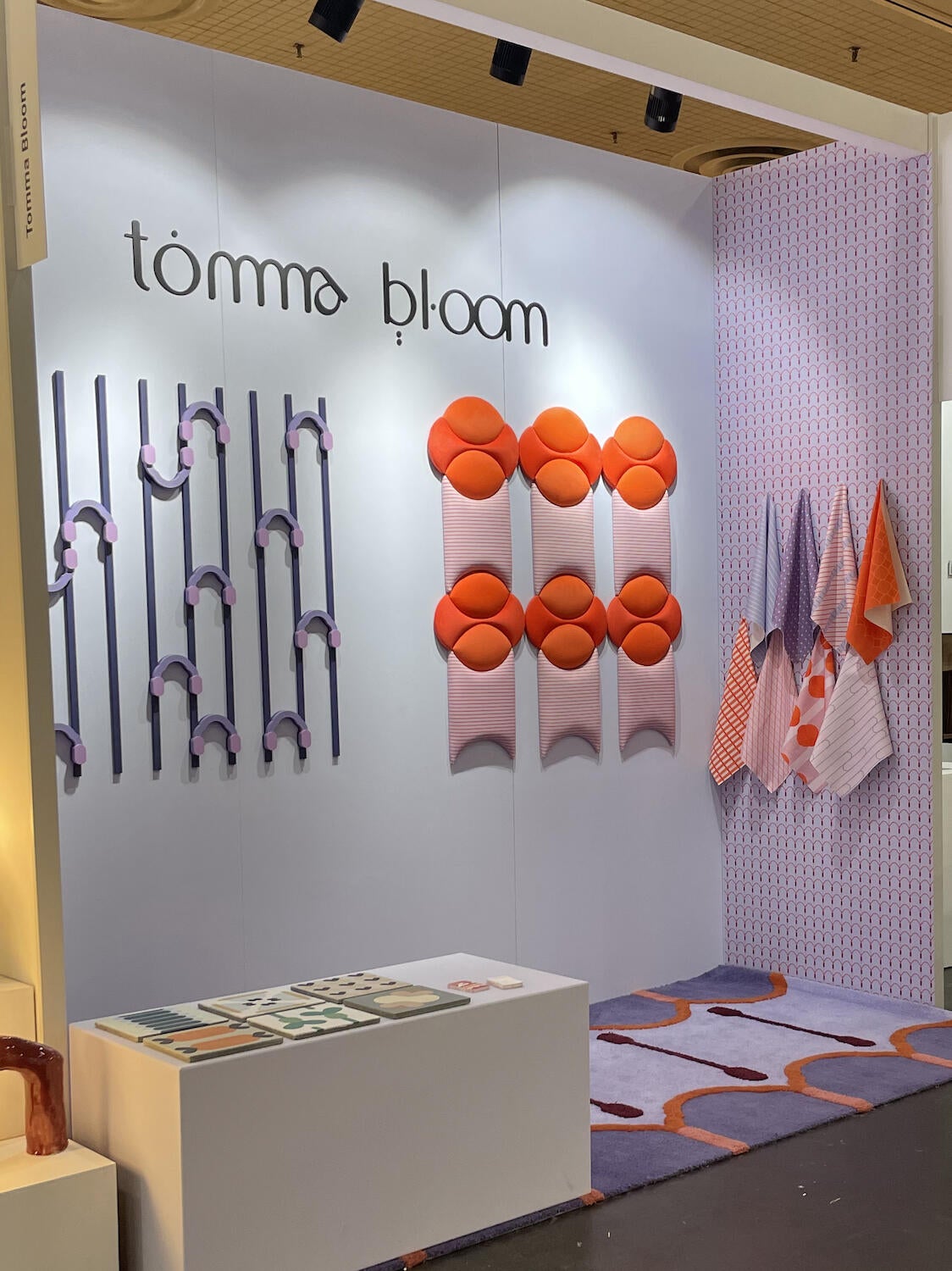 Tomma Bloom's booth at WantedDesign was brimming with insanely cool, three-dimensional surface designs. Along with a selection of soon-to-be-launched rug and tile designs, the Boston-based studio—and winner of the 2023 ICFF Editors Award for Textiles/Materials—presented its latest collection, Interlaced, which features individually upholstered, soft-sculpted acoustic wall panels clad in vibrant geometric patterns.
The Crave Collective celebrated the opening of its first brick-and-mortar space in New York. Dubbed the Salon, the wellness-driven showroom offers everything from custom wallcoverings by MJ Atelier to hand-woven La Manufacture Cogolin rugs and selenite crystal designs from Matthew Studios.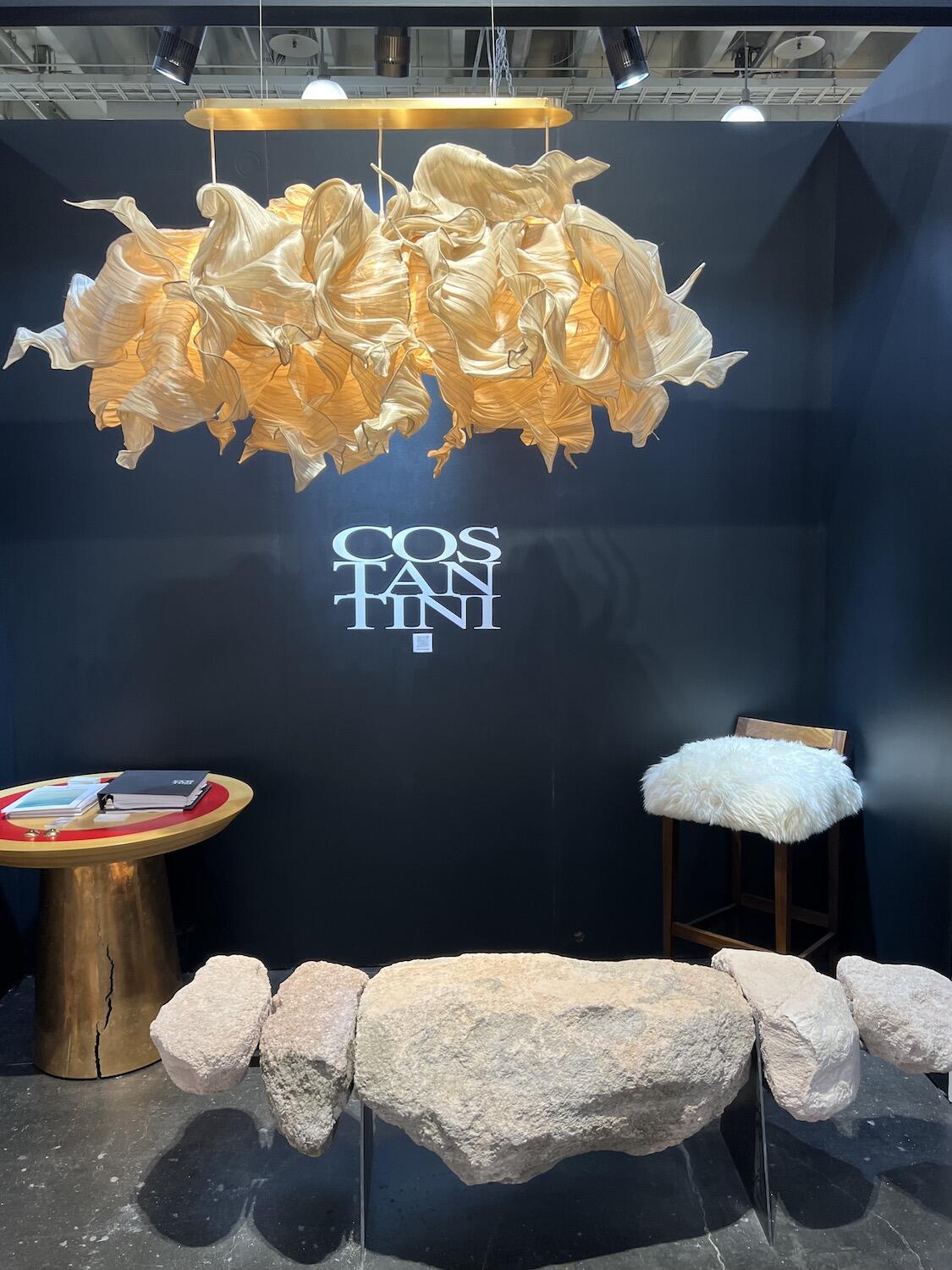 Costantini's display at WantedDesign was equal parts brutalist and ethereal. In addition to a voluminous cloud-shaped pendant light made from hand-painted banana leaves by Studio Mirei, the showcase featured a bench forged from five rugged rocks crafted by the brand's founder William Stuart.
Armadillo rolled out Eden at ICFF. Available in six sun-baked colorways, the ultraplush collection pays homage to the opulent patinas of old-world fresco paintings and offers a lavishly soft, hand-dyed New Zealand wool rug design lined in three rows of intricately knotted fringe.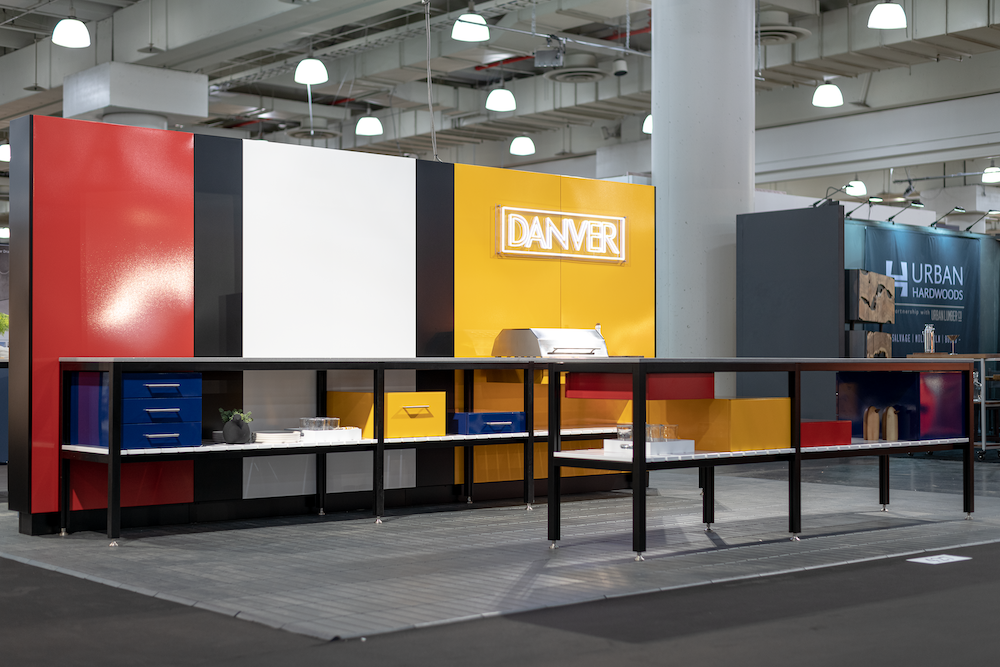 Danver dropped a De Stijl–style kitchen range by Daniel Germani that I'll be dreaming of for weeks. Dubbed the Cosmopolitan Kitchen, the clean-lined series celebrates the rectilinear works of Piet Mondrian and can be customized with an array of primary-colored drawers and state-of-the-art appliances, such as electric grills and integrated induction cookers.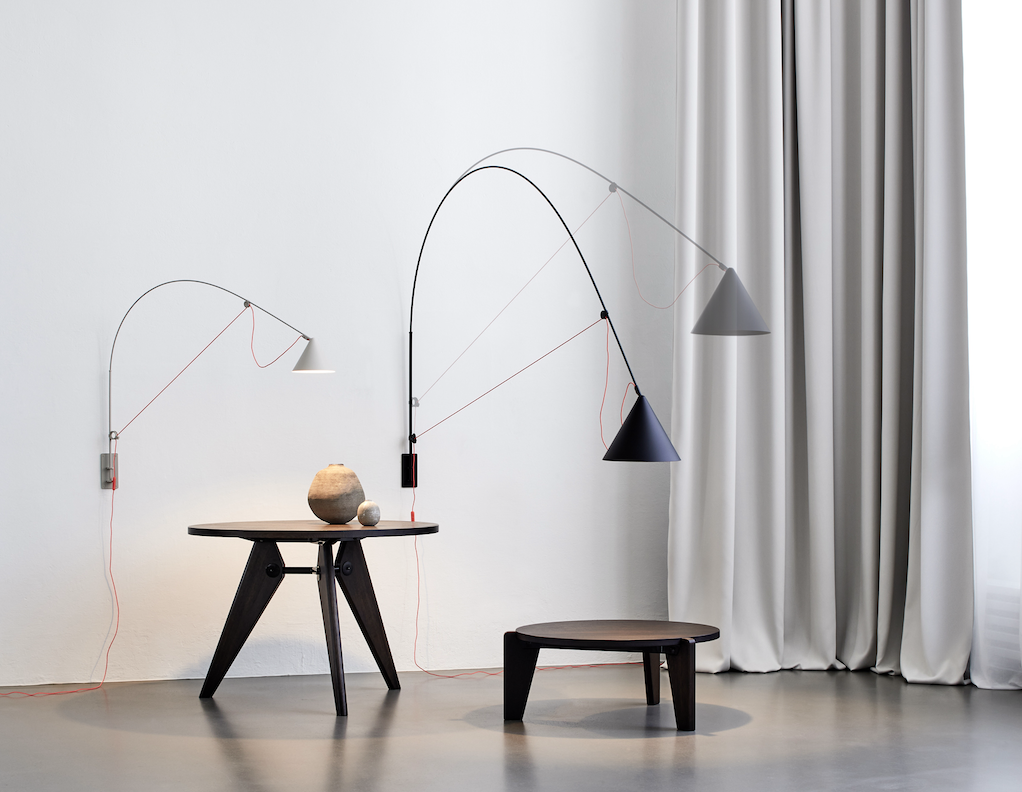 Midgard introduced the new Ayno wall lamp by Stefan Diez. The super sleek design expands the brand's wildly popular series of the same name and offers two hinge-free, Bauhaus-inspired lights made with thin fiberglass arms that bend and adjust with ease.
Caesarstone's new Porcelain collection was on full display at the Javits Center. The chic, stain- and heat-resistant countertop surface design comes in 22 natural hues and two unique edge profiles, and can be customized in your choice of a textured or honed finish.