James Minola has always been interested in craftsmanship. Growing up in Washington, the co-founder of Bainbridge Island–based furniture brand Grain preferred tools to toys. "My favorite toy as a child was a hammer," he tells Business of Home.
Though he spent his first few years of college studying mechanical engineering at the University of Washington, Minola decided to take a few years off to pursue his creative interests. He moved to Maine, studied wooden and composite boat building at The Landing School and worked for a year as a professional boat builder. From there, he enrolled in the industrial design program at the Rhode Island School of Design, where he spent his days experimenting with woods, metals, glassblowing and ceramics—and with translating those explorations into endeavors with lasting impact. "We also looked at problems in the world and how design might play a role in solving them," he says.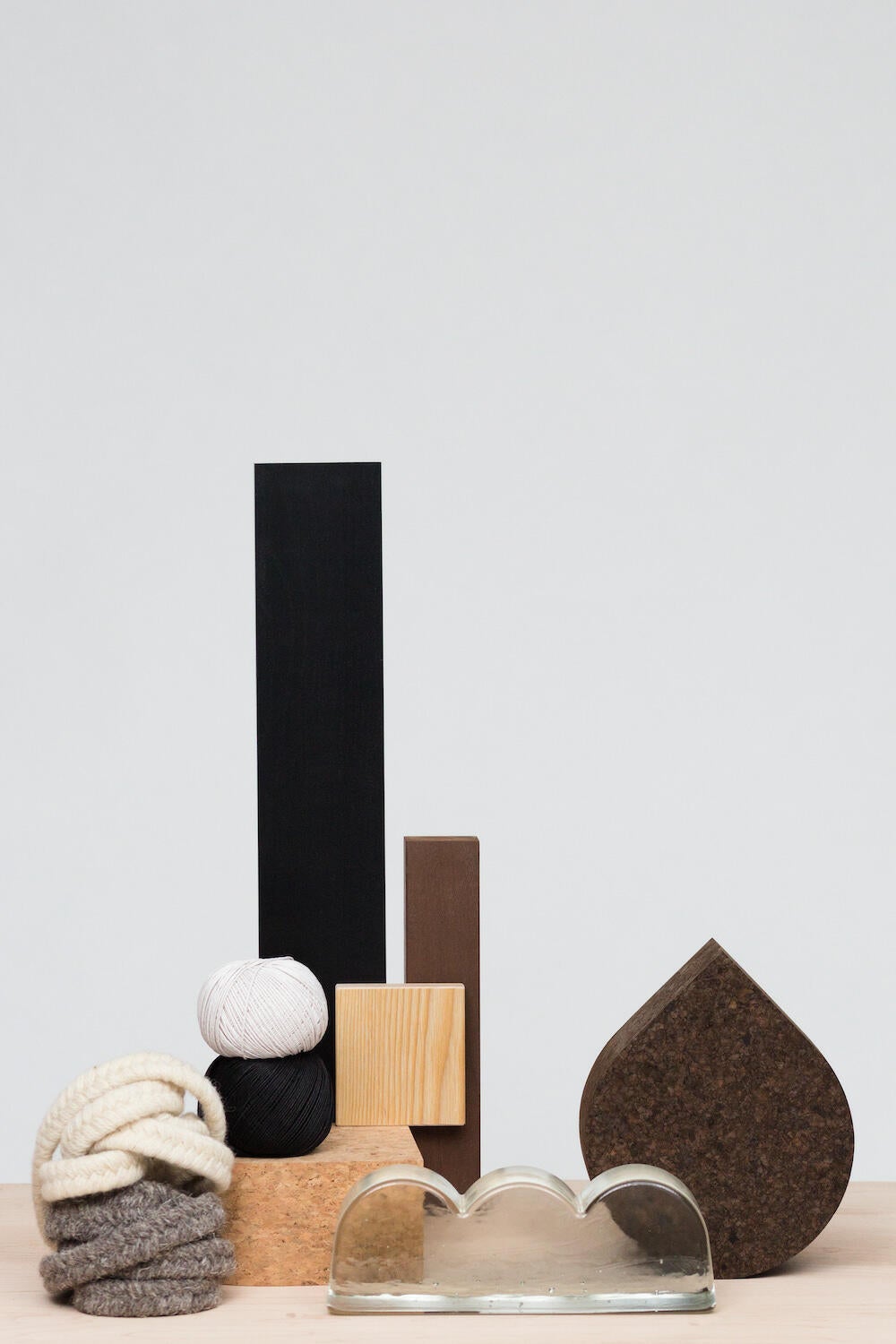 For one winter session course at RISD, Minola traveled to Guatemala and worked with weaving cooperatives to help create sustainable income opportunities through textile product development. "My future wife and business partner, Chelsea, was also taking the course," he says. "We started toying with the idea of starting a business but knew we needed to come up with a product to sell."
In 2008, the pair launched Grain with a recyclable shower curtain design that didn't produce any off-gas. "We made our way into more than 100 stores all over the world, but we had to make, pack and ship everything," says Minola. "We were working from a garage shop and packing orders for stores like Anthropologie in our gravel driveway, hoping it wouldn't rain—and realized that we'd have to produce more products to sustain a wholesale business over time."
By 2011, the studio introduced its inaugural furniture design, a water-jet-cut mirror stitched to its backing with hemp threads. "Furniture products have a longer life span [than decor accessories]," says Minola. "Because they're designed to last forever and the price points are higher, it allows us to work with nicer materials and craft techniques.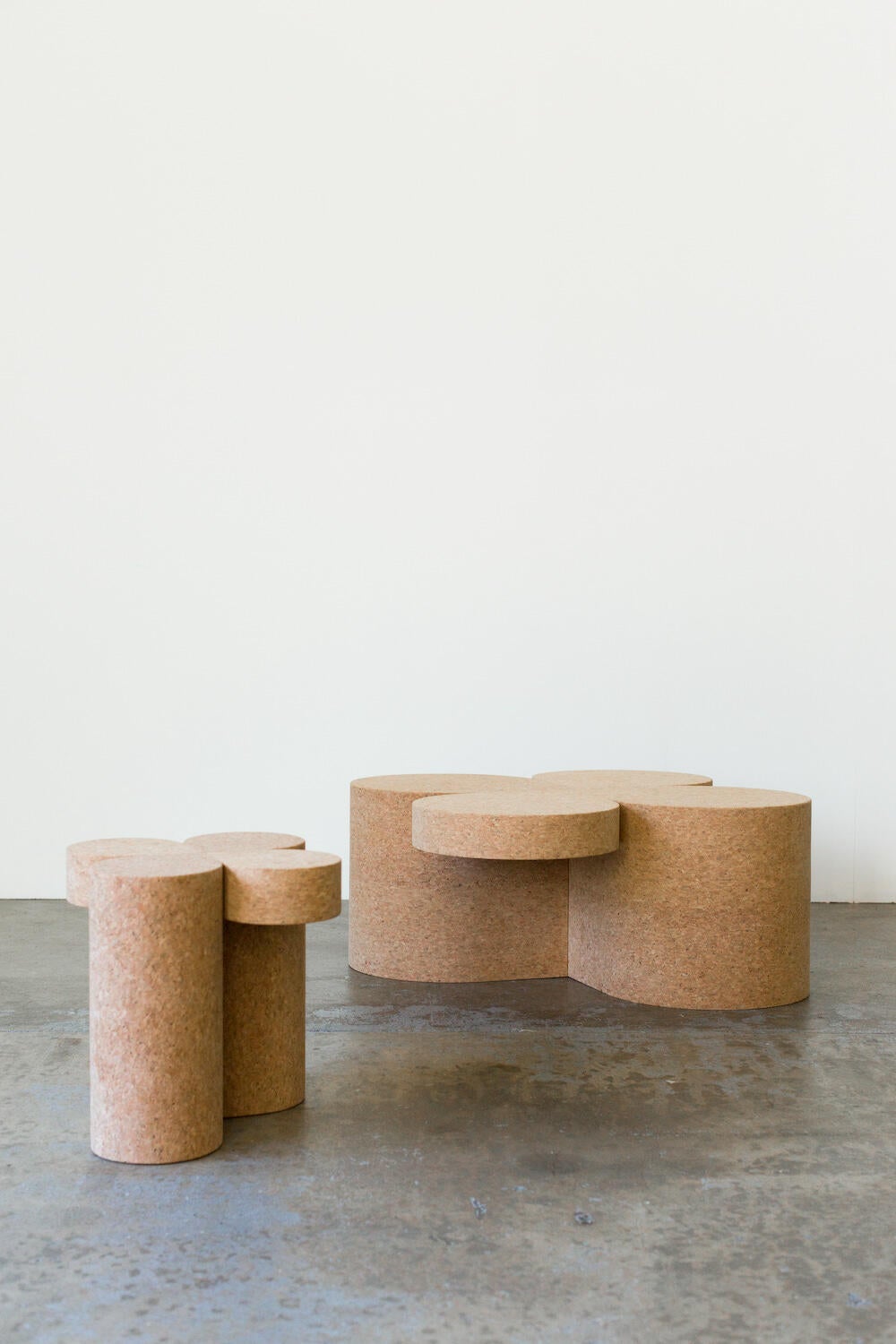 Materiality reigns supreme for Minola, who relies on regenerative woods and recyclable materials—including hand-harvested cork, English wool and solid glass—to forge durable, eco-friendly pieces ranging from geometric benches to braided rugs and scalloped glass sconces. "We mostly make to order, as holding stock is expensive and it can also create a lot of waste," he says. "Making in this way also allows us to work with our clients to customize the work to their spaces and results in designs that the clients know are unique to them."
The B Corp–certified brand's latest collection, Clover—available at Colony—features an assortment of four-leaf-clover-shaped coffee and side tables composed of salvaged cork. "They can look like a totally different table depending on the view, which was a pleasant surprise," says Minola. "We love being able to use a material that could have been seen as waste but that actually adds value through this rich coloration."
Currently hard at work on an upcoming line for Areaware, Minola also plans to release a limited-edition holiday collection made from cork offcuts. "We see some opportunities to better integrate into a more circular economy by using some of our waste materials," he says. "Our mission at Grain will always be to inspire intentional and sustainable living through the pursuit of beauty and the discipline of craft."
If you want to learn more about James Minola and Grain, visit his website or follow him on Instagram.
Homepage photo: Clover tables in large and small by Grain at Colony| Ben Blood