Sundance is not kidding around anymore when it comes to its home business.
Last week, the company dropped its first home-only catalog, supplemented by an email promotion, all themed around the tagline, "Welcome to Our Home." While the company has featured a modest assortment of home furnishings products in the past—some furniture, decorative accessories, a few tabletop pieces and rugs—its focus has always been on women's fashion and jewelry. Home goods were usually sprinkled into its multiple-format catalogs, and as the company began to open stores in recent years, home was pretty much excluded from the cozy footprints.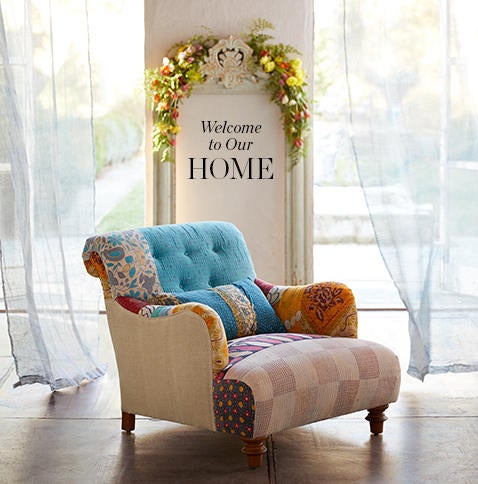 Now, it looks like home is getting its day. The brand's 24-page, nearly square-shaped catalog offers what appears to be a wider assortment of furnishings than its core catalogs. Upholstered and accent furniture, and decor items like lighting, throw pillows, candles, bedding, rugs and tabletop are all featured, most in Sundance's signature bohemian, earthy aesthetic. Prices are also consistent with the company's current market positioning, on the moderate to better end of retail: The mixed-fabric club chair on the catalog's cover is $2,495; decorative pillows start at $145; blown-glass hurricanes are $118; ceramic mugs are $58; and quilts start at $195. Though no brands or manufacturers are named, individual artisans are occasionally cited. Many products are exclusives, but an enterprising shopper armed with a good search engine can find some of the featured items for sale elsewhere.

Sundance—as anyone who has ever been to the movies, visited the state of Utah or fallen for a blue-eyed, golden-haired hunk can tell you—was started by Robert Redford in 1969 as part nature preserve, part arty village and part business enterprise. It is named for the character Redford played in the iconic film Butch Cassidy and the Sundance Kid with Paul Newman, released that same year. Sundance's first catalog was mailed out 20 years later and featured some of the items that were for sale or adorned the Sundance Village. From those beginnings, the company grew into the more sophisticated mail-order business that's recognizable today.

Sundance still proudly touts its backstory; the cover of the new home catalog proclaims, "Founded by Robert Redford in 1969." But the reality is a little different these days. In 2004, Sundance was bought by two private equity companies, ACI Capital and Webster Capital, who in turn flipped it in 2012 and sold out to Brentwood Associates, another equity firm, while retaining a small ownership stake. That changed again last November when Webster, on its own this time, bought the company back. No details on the terms of any of these deals have ever been made public, though a 2016 report suggested that the company could be worth about $300 million, based on annual sales that were reported to be about $200 million. At the time of the sale back to Webster in 2018, Sundance operated 13 retail stores in addition to its mail-order business. Redford is still believed to own the Sundance name, which is also used on a variety of his other enterprises.

The home expansion gives Sundance a higher profile in that segment and pits the brand more squarely against several competitors who are going after similar customers. The Urban Outfitters nameplate Anthropologie is likely the most direct rival, though the price points for its similarly styled bohemian merchandise are slightly lower. Other direct sellers, from Garnet Hill to Shabby Chic, are targeting a similar demographic. A few notches down, Magnolia Home also has a merchandising profile that overlaps with Sundance's positioning.

Sundance will now find itself in a competitive market space—but unlike the heroes in its namesake movie, the brand seems poised to succeed, rather than going out in a blaze of gunfire.
____________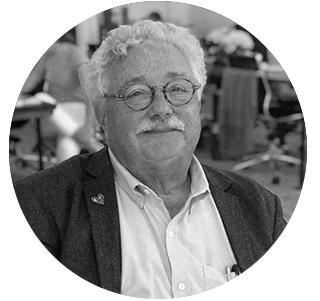 Warren Shoulberg is the former editor in chief for several leading B2B publications. He has been a guest lecturer at the Columbia University Graduate School of Business; received honors from the International Furnishings and Design Association and the Fashion Institute of Technology; and been cited by The Wall Street Journal, The New York Times, The Washington Post, CNN and other media as a leading industry expert. He was also a guest on the BOH podcast, and his Retail Watch columns offer deep industry insights on major markets and product categories.