Las Vegas Market is fast approaching. In advance of the show, check out our DESIGNERS' GUIDE TO LAS VEGAS MARKET to browse features like this one: an in-depth guide to working art shows like a professional. Art sourcing experts from coast to coast weigh in with their tips.
Walk Artexpo Like a Pro in Four Easy Steps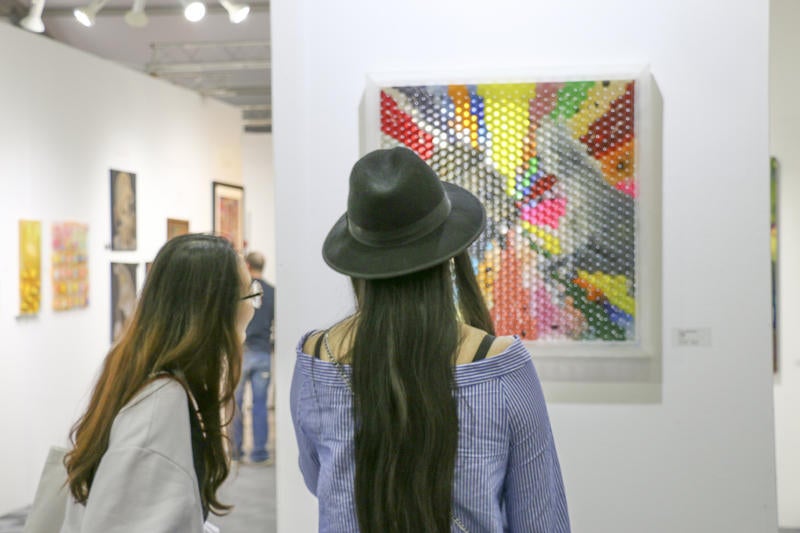 Whether you're an amateur curator or aspire to be, art shows like New York–based Artexpo—which debuts at the Pavilions for its first-ever Las Vegas edition—and a growing crop of art advisors are there to make your job easier.
These trusted experts are doing the work so you don't have to take on the fairgrounds alone. There's Katharine Earnhardt, founder of the New York boutique firm Mason Lane Art Advisory; self-described "crusader against blank walls" Liz Lidgett, founder-CEO of the Des Moines, Iowa–based art consultancy Adore Your Walls; and Annie Wharton, whose Los Angeles company, Annie Wharton Art Consulting, advises corporate and private clients on acquiring contemporary art. Each shares her tips
for navigating Artexpo Las Vegas and beyond.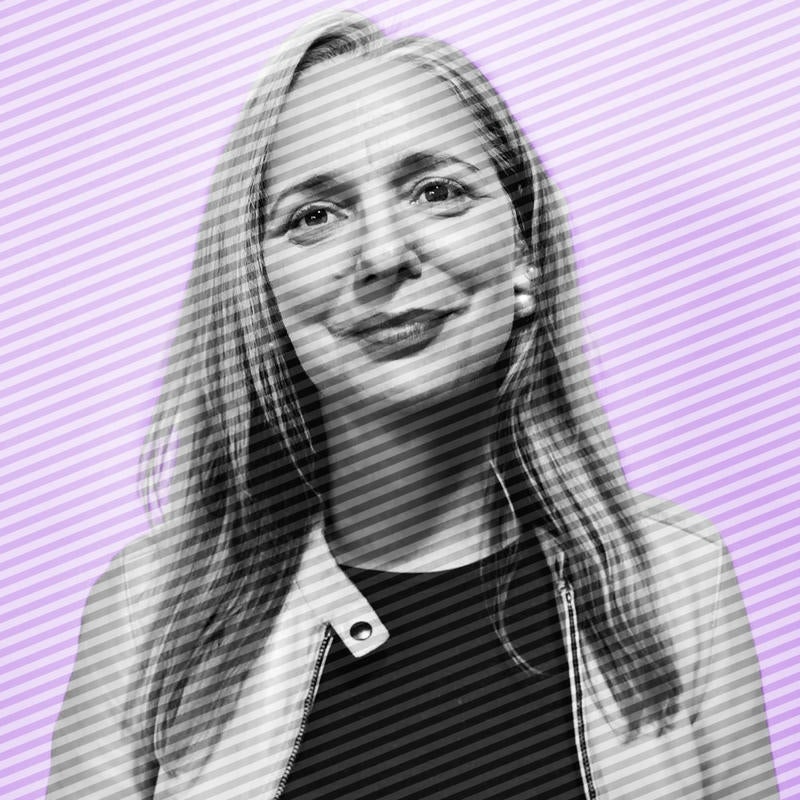 1. Make a Plan
Educate yourself first. Wharton says designers should do their homework: "Do advance research on the art fair and the participating galleries. Fairs customarily list their exhibitors weeks before they open. If you've purchased work at any of the participating galleries prior, inform them that you'll be attending the fair so they can send you information on the artists they'll be showing and/or VIP tickets, which allow early entry."
(Among the most exciting exhibitors EAL has seen on the Artexpo Las Vegas roster are emerging artist Taylor Reinhold, who will also be debuting several licensed products, and Jeffrey Bisaillon, who fuses pop art and contemporary to acclaim.)
Part of preparation is financial savvy. Get a handle on your budget before stepping foot inside the venue. "Go in with clarity on what you have to spend. If you have a clear budget for art, try to get a seasoned art consultant to bring you through the fair," says Wharton.
2. Make a List
Keep tabs on your pending and upcoming projects, and do a visual sweep of the show to see what might fit where. "Do a quick walk of the whole fair and take photographic notes of where the booths with the works you like are," suggests Wharton. "Include signage from the ones where you like the work, as it's easy to confuse imagery after seeing hundreds of works in just a few hours."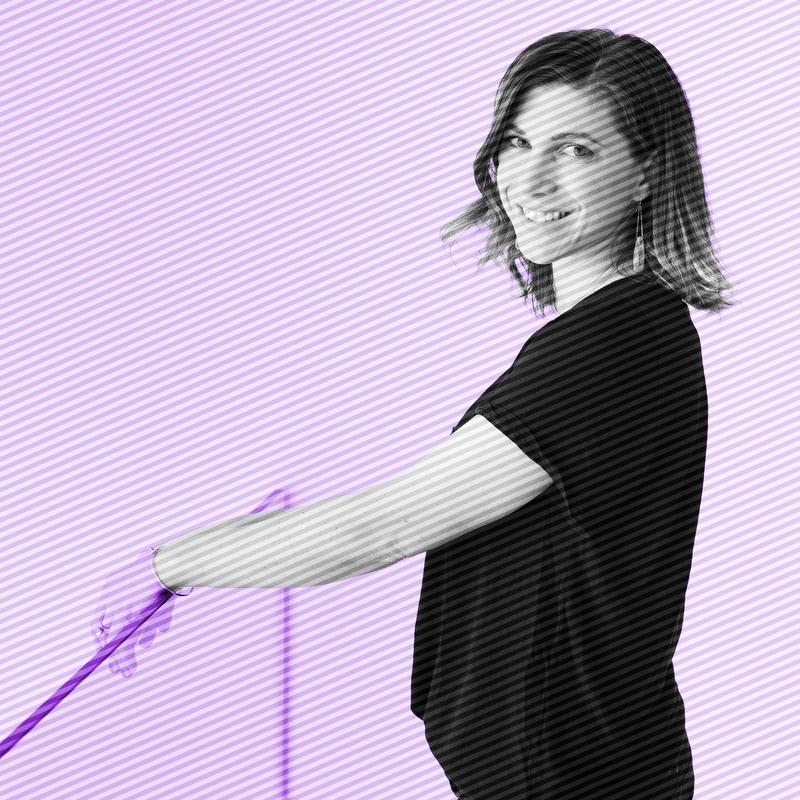 Similarly, for Earnhardt, hashing out a photo plan is key to saving time (and sanity). Her system? "Take photos in this order: First, of the art that you like, and second, of the corresponding info card with the gallery name. This way, you have a clear digital record of what you saw. If gallerists give you their business or other card, take a photo of that. Mixing and matching various hard-copy materials after a fair is a useless exercise."
Be mindful when plotting your route through the show floor that Artexpo also offers a bevy of programming, talks and events; at this year's fair, there's a marketing discussion targeting designers, architects and gallery owners; a program promising "60 tips in 60 minutes"; and a panel on successful artists.
3. Make a Move
As in Art History 101, experiencing artwork is essential to remembering it—and to closing a sale with a client later on. "Have gallerists explain art to you of interest," says Earnhardt, "rather than solely sending you information later that you will likely never read. This makes the experience infinitely more worthwhile, as you can actually understand the art, learn something, and have some talking points if and when you want to pitch it to your client."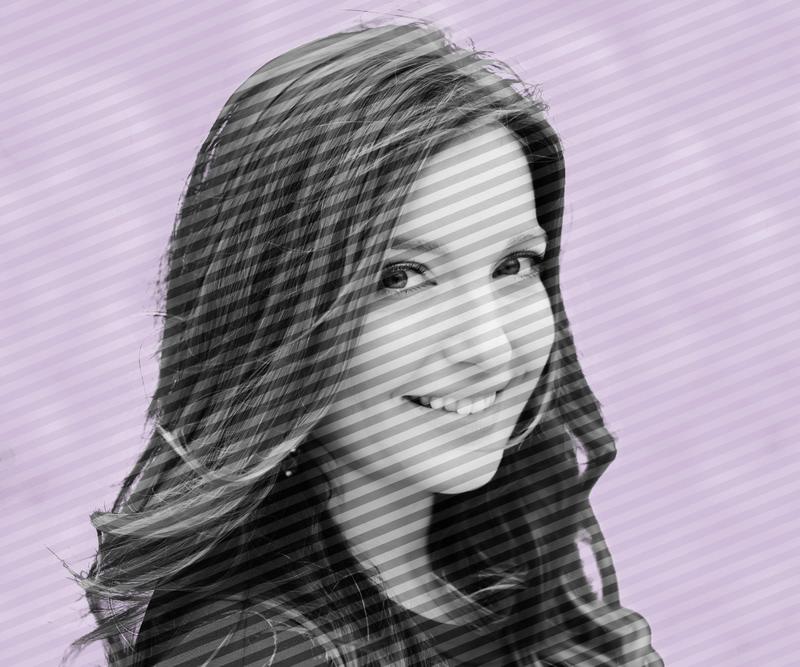 Don't be intimidated, recommends Lidgett, though the environment can be an intimidating one. "Art fairs can be an overwhelming experience with the amount of people, higher prices and gallerists, who, at first blush, aren't the friendliest. Nothing about an art fair should be intimidating, though, because each booth's main [goal] is to sell artwork!" Get over any shyness and stay inquisitive, she suggests. "Ask about additional inventory. There may be works that they do not currently have on display. If you find an artist you love but have not found the piece, ask if there is additional work you can see."
Is budget an obstacle? Wharton suggests scoping out work by emerging artists, bearing in mind that "if the artist hasn't shown in museums or sold their work at auction, it might not ever appreciate in price. Most clients care about artwork retaining its value." Another way to conserve funds: Swing by on the fair's final day, when "dealers are more inclined to offer discounts."

Focus on the sections most aesthetically appealing to you. Your eyes do get tired. It's like going into a perfume store smelling a ton of scents." —Katharine Earnhardt
4. Make Your Exit
Don't get distracted by exhibitors. "Focus on the sections that are most aesthetically appealing to you," says Earnhardt. "This way, you're more likely to retain information directly relevant to you and your work before your eyes get tired." Is art-show fatigue a real problem? Yes, she confirms. "Your eyes do get tired. It's like going into a perfume store and smelling a ton of scents."
This article originally appeared in the Designers Guide Winter 2018, Las Vegas Market. Download the issue or subscribe.