Toni Oinonen was in the process of building a recording studio when he discovered a lack of visually appealing acoustic panels in the market. After creating a set for himself—in his backyard, no less—industry friends took notice and requested the sound-absorbing pieces for themselves. "That was the start of the company," says Oinonen, who founded Innofusor in Helsinki in 2012.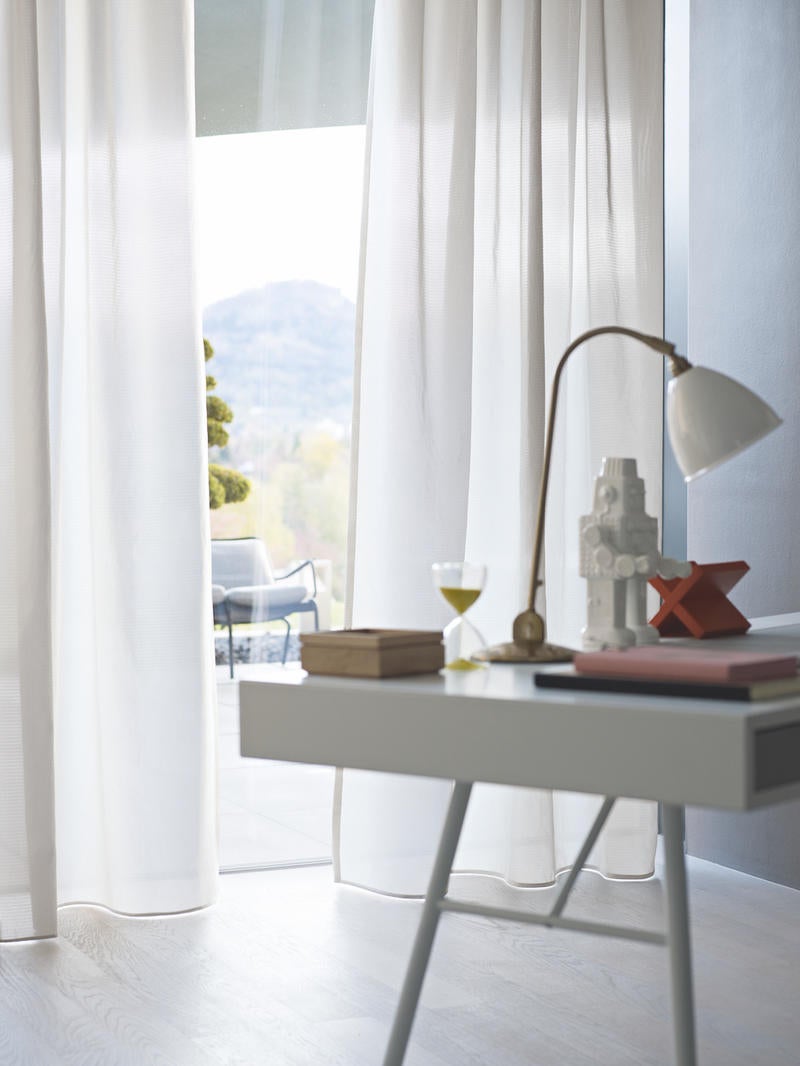 In the years since, the company, which now employs three acoustic design engineers, has expanded in both product assortment and clientele. Partnerships with Nordic designers such as Maija Puoskari and Petra Haikonen have added pendant lights, wallpaper and fabric to the Finnish company's sound-absorbing offerings, which can be spotted in open offices, like that of Cisco in Palo Alto and LinkedIn and Forex in Europe, in addition to residential and hospitality projects across the globe.

Products that improve sound environments are growing in demand in every sector of design—and manufacturers are listening. A range of new products engineered to absorb noise and dampen indoor echoes were on view at Heimtextil, the international trade show for home and contract textiles, earlier this month in Frankfurt, Germany.

"There's a culture of acoustic materials in the Nordic markets," Stefano Lamberti, wallcoverings sales manager and CMO of Tecnografica, told Business of Home at the fair. It's a trend he credits to the popularity of the open office. "You don't want to hear your neighbor's phone call."

A leader in the ceramic surfaces category for 25 years, the Castellarano, Italy–based designer expanded into wallcoverings four years ago. With its new wallpaper finish, Soundproof, the manufacturer claims to achieve a reduction in echo and sound reverberation, as well as an average noise absorbency of 20 percent using a digitally printed fiberglass atop 3 millimeters of foam.

While the idea of acoustic design may bring to mind felt textures and insulated panels, a few brands are promoting the idea that sheers can also be powerful. "Normal curtains absorb 5 to 10 percent of spoken sound. These absorb 50 to 80," says Oinonen of Innofusor's new Aava collection.

Now comes the physics lesson: "Every sound-absorbing material is basically working on the same principle," he says. "The secret is to use really thin yarns and make the structure so that there's a just-right size of holes. The hard part for the textile is to get the structure just right—there are about 400,000 little holes in one square meter. The gas molecule hits the hole, causing a friction in the edge, which produces heat."

Similar technologies can be found in Zimmer+Rohde's latest collection. In response to designer demand, the Frankfurt-headquartered textile company, which celebrates its 120th anniversary this year, introduced three acoustic fabrics, Mute, Silence, and Sonic, in its Wonderland collection. Now that's a season of sound debuts.