He's the go-to business coach for interior designers. So for EAL's inaugural design business advice column, we turned to industry insider Sean Low. As founder-president of The Business of Being Creative, Low—who has long consulted for design businesses and earned his law degree from the University of Pennsylvania—provides "practical business advice to those in the business of being creative."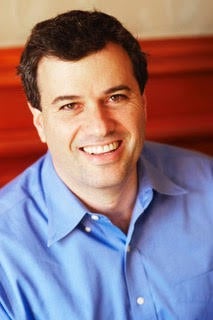 In his monthly EAL column, which kicks off right now, Low answers designers' most pressing business questions.
His clients have included the likes of Nate Berkus, Sawyer Berson, Vicente Wolf, Barry Dixon, Kevin Isbell and McGrath II, so we know our readers are in great hands.
Have a dilemma? Shoot us an email—and don't worry, we will keep your details anonymous.
________________
Dear Sean Low:
A potential client, whose son I had designed for several years ago, wants me to come look at a bathroom addition to a master bedroom. She was quite sharp and promptly told me that my husband and his business partner, who are contractors, hadn't gotten the contracting job. She has already hired another contractor, whom I hate working with.
I have agreed to meet with her to learn more about the project. While I am grateful for work, I am already terrified of this job! This year, I promised myself I would be brave enough to walk away from bad jobs.
How do I kindly get away from this? How do I say I can't work with her contractor? How do I extract myself with grace in a community where everyone knows and talks to one another? And how do I keep my commitment to myself so I can remain happy in this profession?
Signed,
Scared-of-People
I think it is a little deeper than just saying no, Scared-of-People. Reading all of the subtext in your post, it seems that what you dread is that this client:
a) does not value you as an artist;
b) hired a contractor that does not value you; and
c) is going to tell you how to do your job at every turn, well, because they do not value your work.
Call it semantics, but I do not like when designers say no or make up stories to get out of a situation. I much prefer when designers say yes, on their terms. Go through your process specifically with huge value points, where the client is required to either pay you or make a permanent decision about whatever you are asking for. A client who respects you and makes the decisions you ask of them is as valuable as one that pays you a lot of dollars. In the ideal world, you have both.

Only you know the best way to do your best work.
When you come across clients who are challenging like the one you describe, a few things might help you get through to the other side. The first is that only you know the best way to do your best work. You are always hired to do your best work, not your best work under the circumstances. Second, you see a world your clients do not and cannot—your value is based on your ability to translate their desires into the space you create for them. All of which leads to the last tip: Your service and your work matters. A lot. But it can only matter to those who care.
I actually love when designers entertain clients with whom they do not actually want to work, because it gives them absolute permission to be outrageous. It gives you a chance to show how you would do your best work. Of course, these clients are most likely going to say no, but I call it "free practice." Try to push the limits so that when your ideal client does come along, you will be that much better prepared to get what you need to do great work.
In other words, allow them to say no so that those who should say yes will.